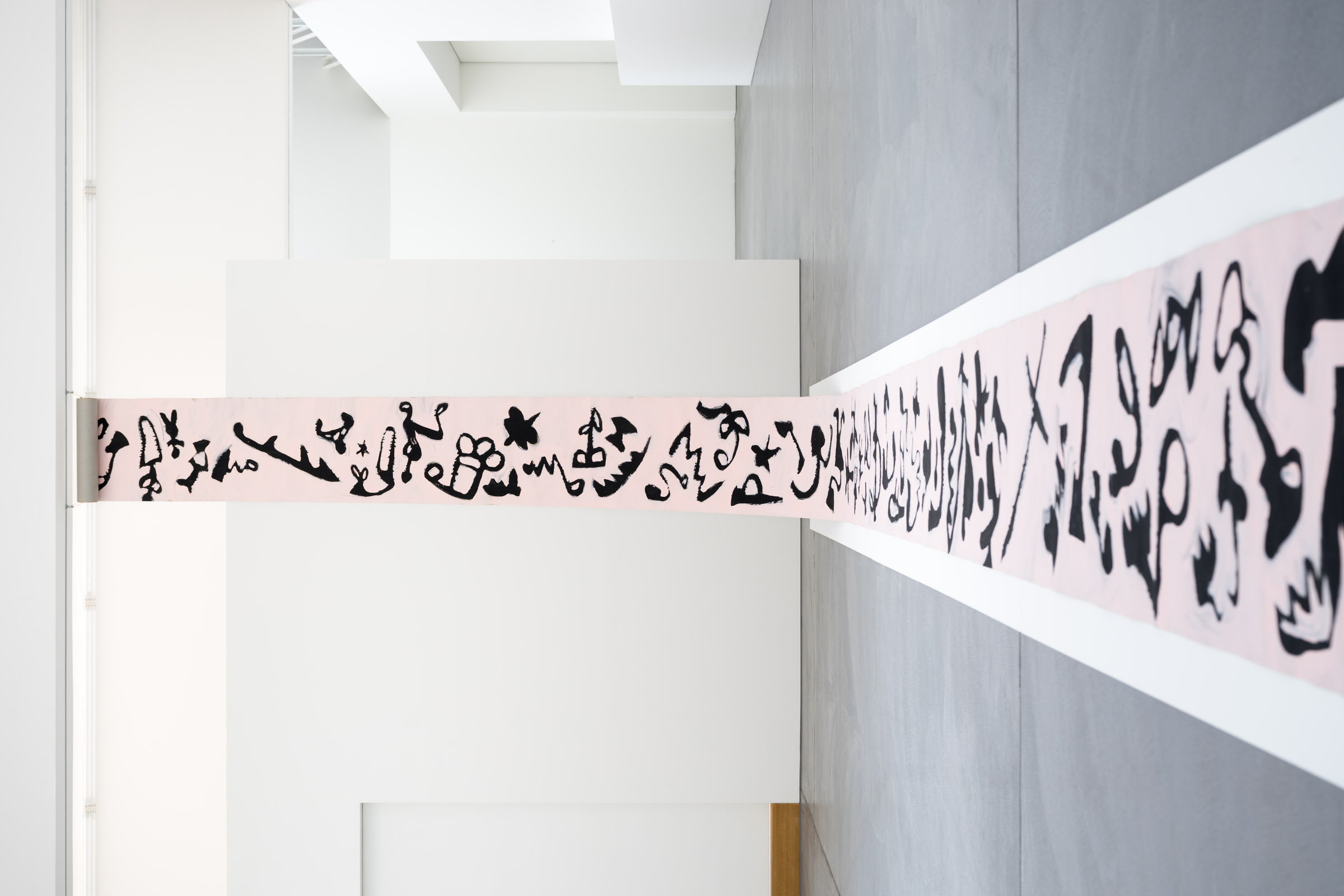 JUN 11 2023 – JUN 18 2023
Franck Factory
As part of Basel Social Club, von Bartha presents a monumental 25-meter drawing by Marianne Eigenheer, exhibited in dialogue with a new stone sculpture from the series 'Sad and worried animals' by Olaf Breuning.
Driven by the overwhelming success of Basel Social Club's first project 'Beverly Holz' in 2022, housed inside a 1930s villa with 200 works of art, this year's edition FRANCK FACTORY opens its doors in a former factory during and around the corner of Art Basel from June 11-18, 2023.
In unique storerooms, underground, and inside a shed hall, there will be approximately 1'000 artworks on display, while a lively performance program and exclusive culinary offerings provide epic, sensual, and social discoveries.
Franck Factory
Mauerstrasse 
4057 Basel
Header image: Marianne Eigenheer, Untitled, n.d. Mixed media on paper roll, 2500 x 50 cm
Opening Hours:
Sunday, June 11: 4pm – midnight
Monday to Saturday, June 12 – 17: 2pm – midnight
Sunday, June 18: 12pm – 4pm
Error. No content found for Slider