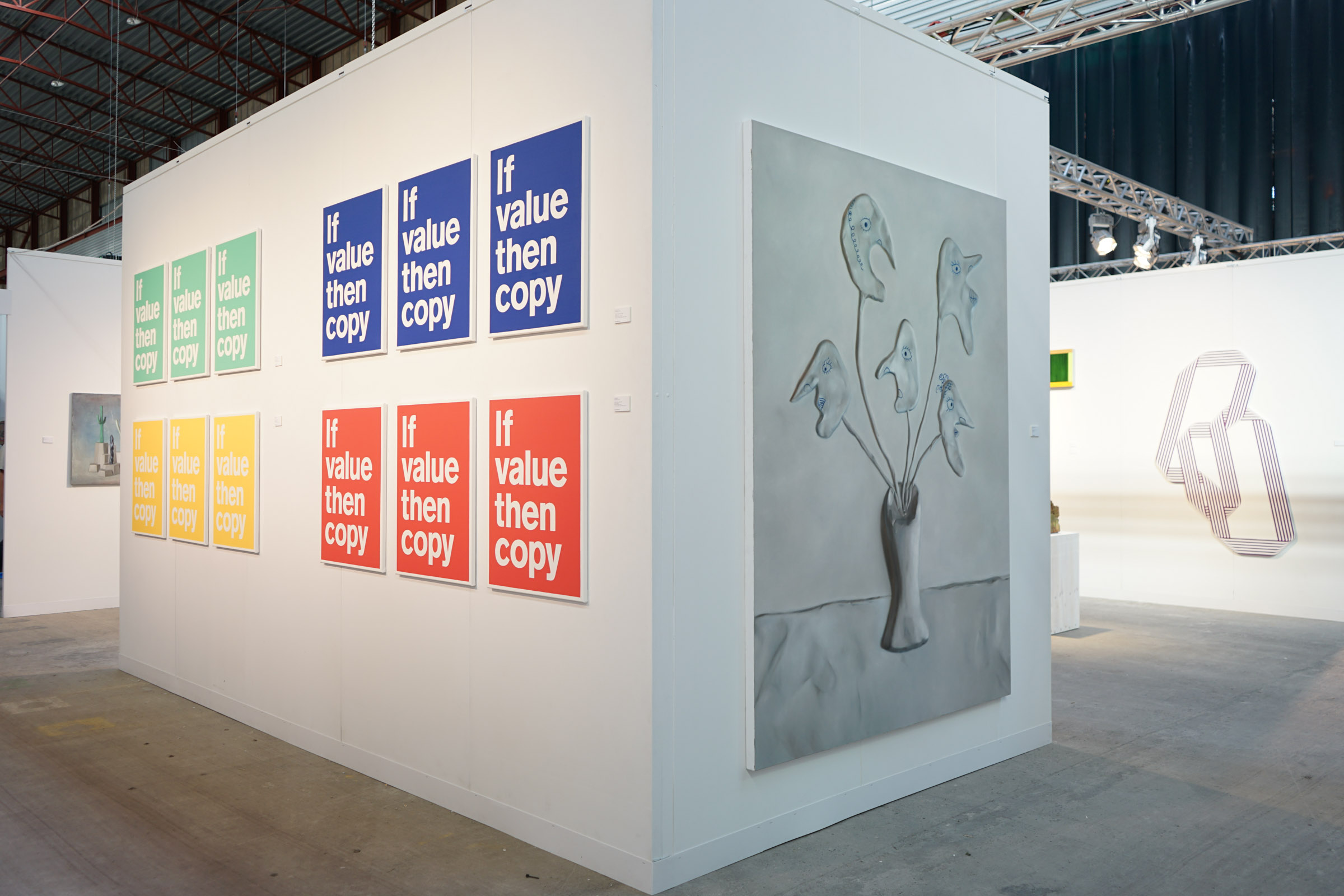 AUG 27 2020 – AUG 30 2020
Tunnelfabrikken, Nordhavn, Denmark
Enter Art Fair is a new and ambitious international art fair taking place in Copenhagen. As the first of its kind Enter Art Fair combines the well-known art fair format with a state-of-the-art virtual art fair experience. Enter Art Fair is the only fair that actually connects galleries to collectors and other art lovers on an unlimited global scale and all year round.
For its first participation at Enter Art Fair, von Bartha is giving a glimpse into its diverse artist roster through a contemporary selection of works. Celebrating the gallery's 50 year anniversary, von Bartha is using the opportunity in Copenhagen to present its an increasingly varied program. Von Bartha is presenting works by
Christian Andersson
,
Anna Dickinson
,
Terry Haggerty
,
Imi Knoebel
,
Mike Meiré
,
Landon Metz
,
Boris Rebetez
,
Francisco Sierra
,
Florian Slotawa
,
Bob & Roberta Smith
and
Superflex
with some works made specifically for the fair.
Error. No content found for Slider