Online Viewing Room: Imi Knoebel / Bernar Venet, Basel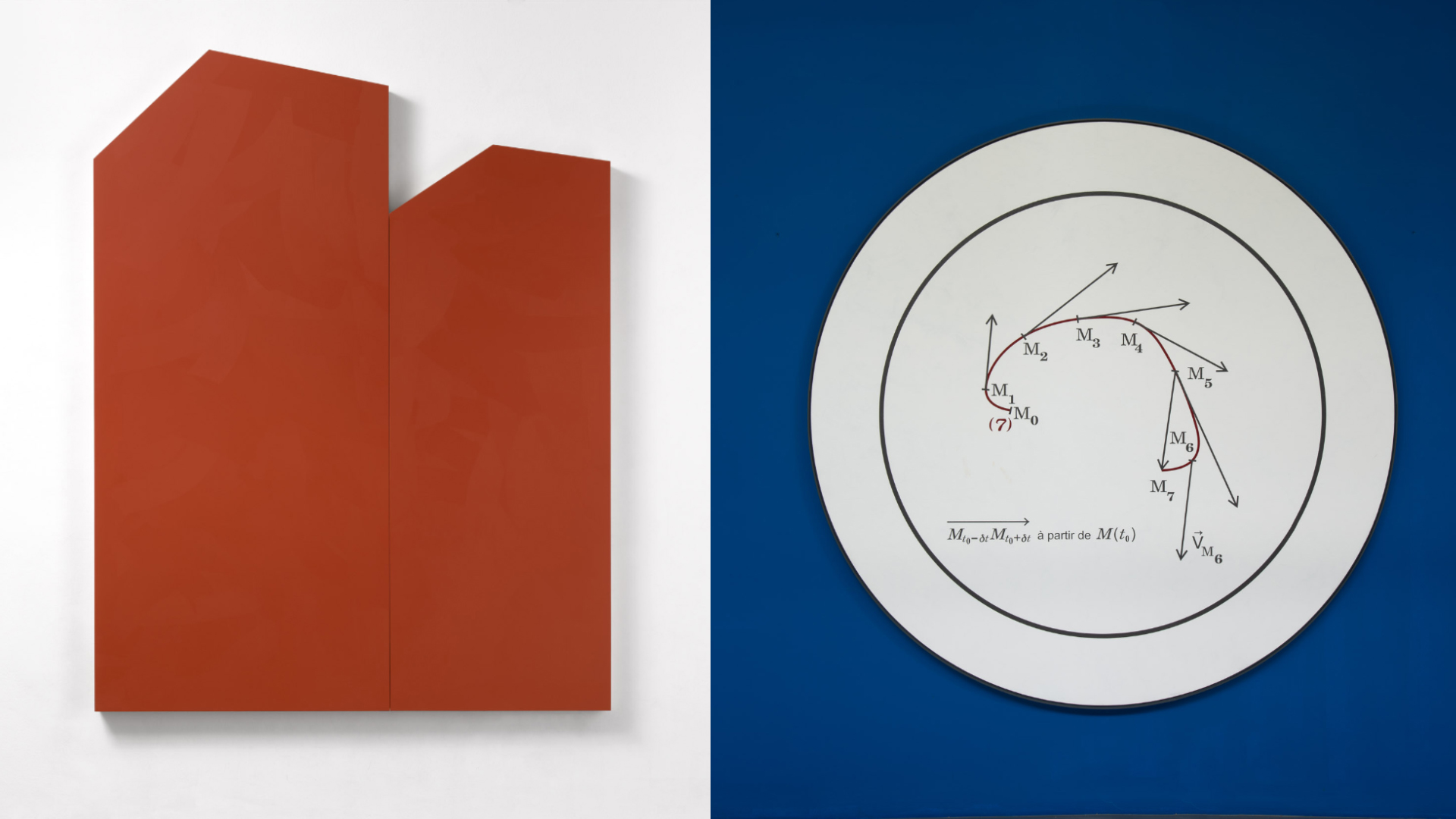 Centrum / Trajectory
Nov 21 – Feb 20 2021
von Bartha, Basel
If you are not able to travel to Basel for our two current exhibitions: Centrum by Imi Knoebel and Trajectory by Bernar Venet, we are making the exhibitions accessible to all by sharing this Online Viewing Room with you.
All prices are including Swiss VAT and if you would like to know more, please find the 'enquire here' button at the bottom of the page.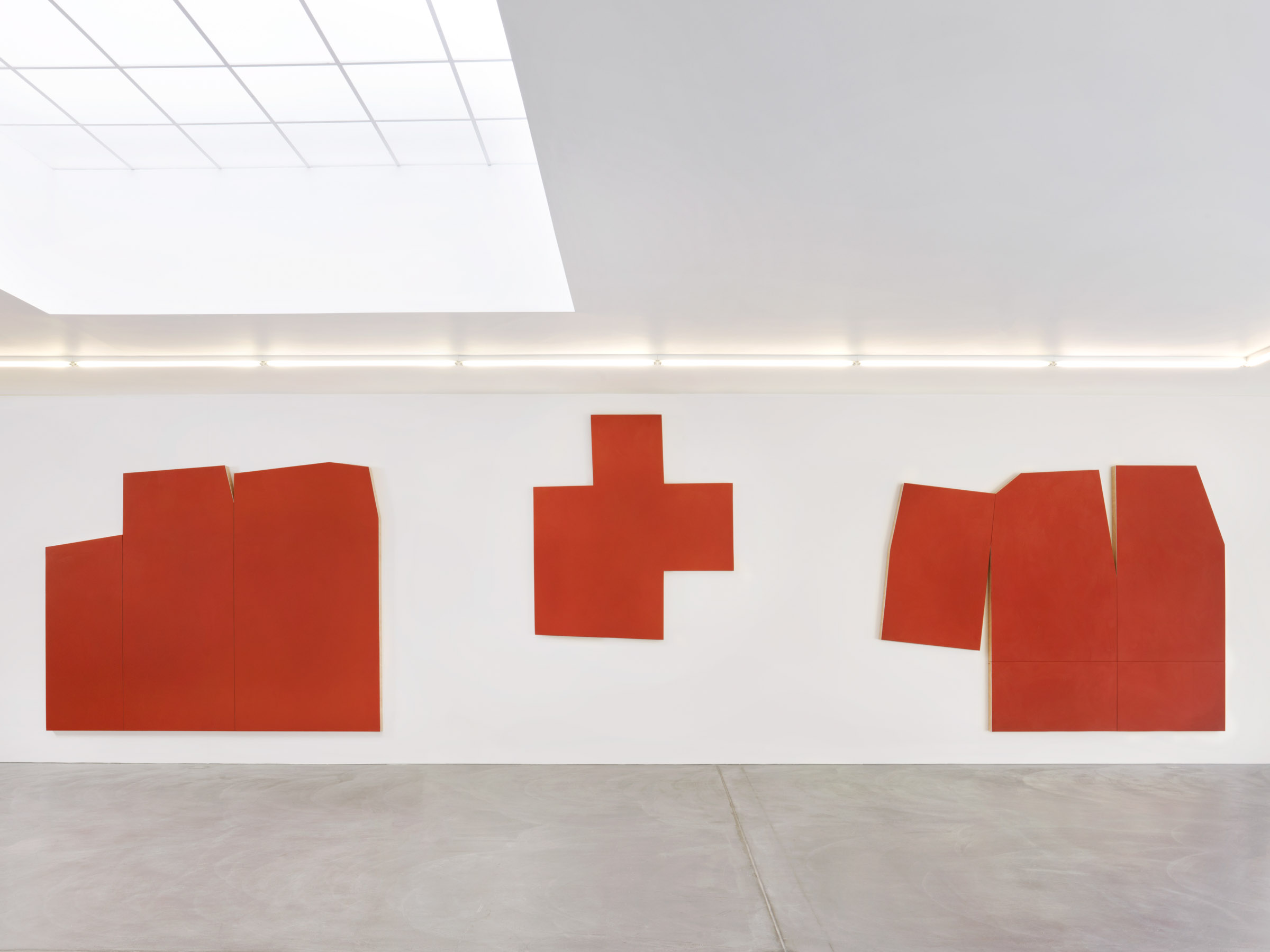 Imi Knoebel: Centrum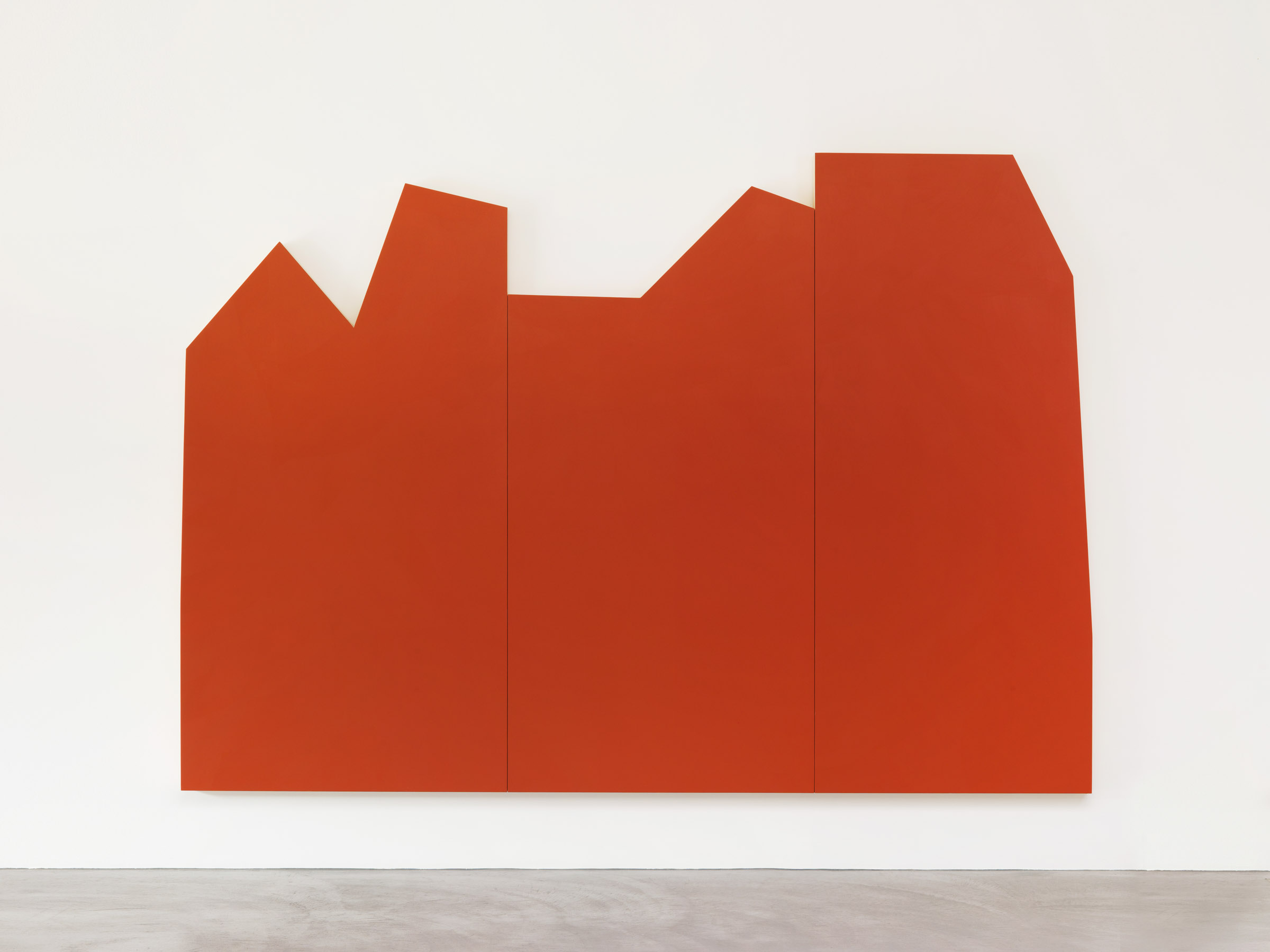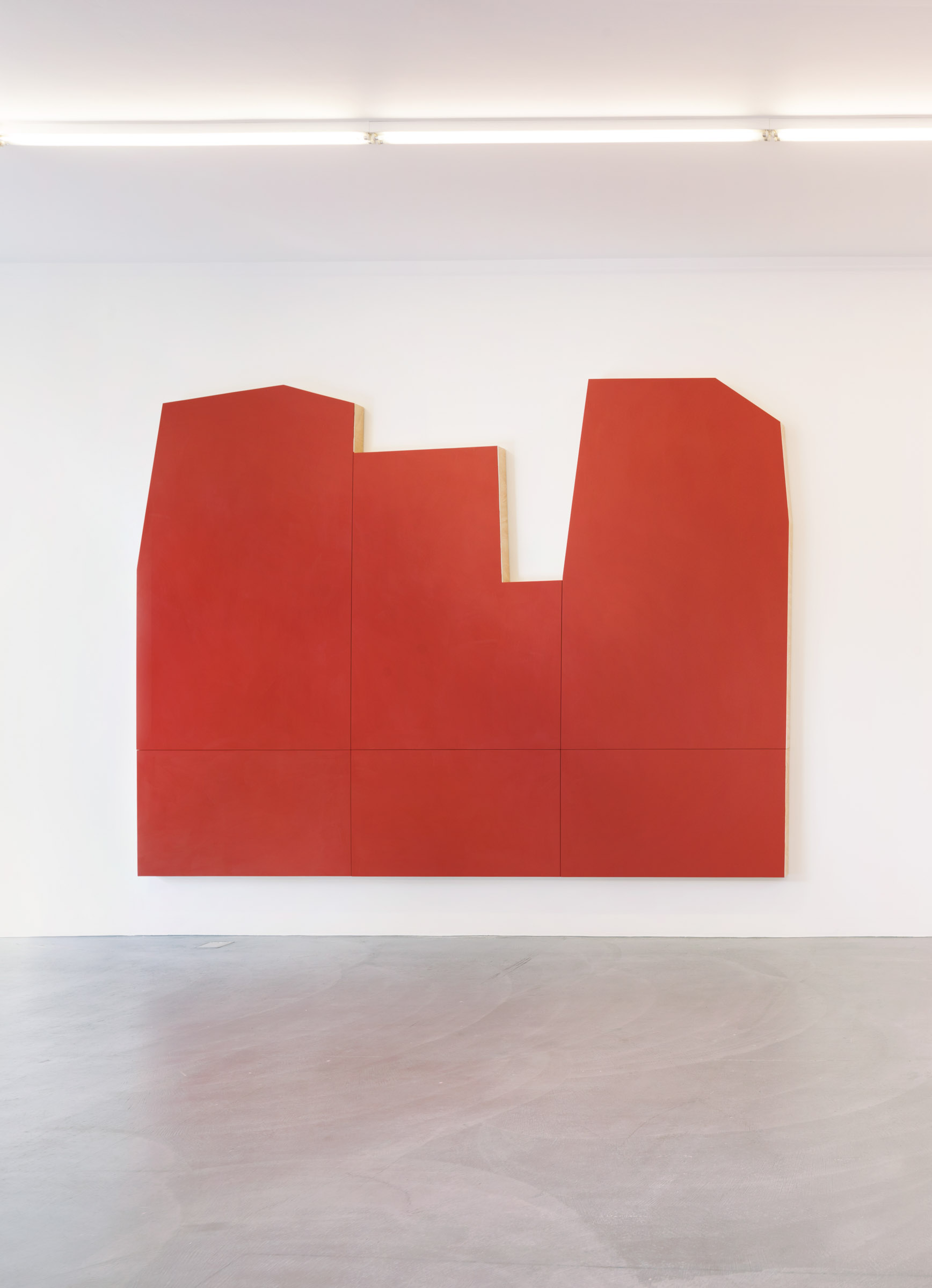 CENTRUM features a new series of five large-scale, monochrome paintings by the artist. For this series of work, Knoebel returned to working with wood, a material which has occupied him since the beginning of his career.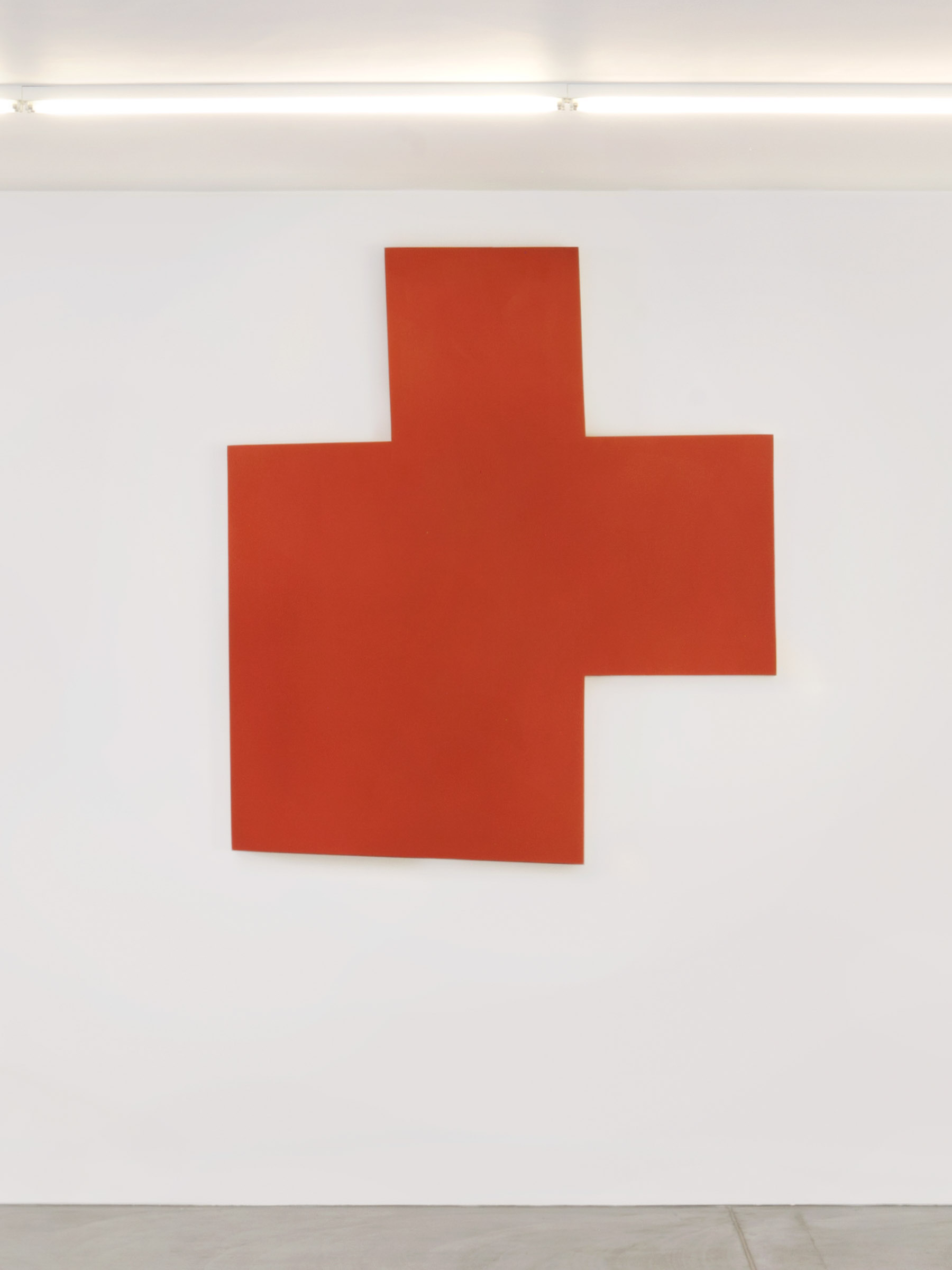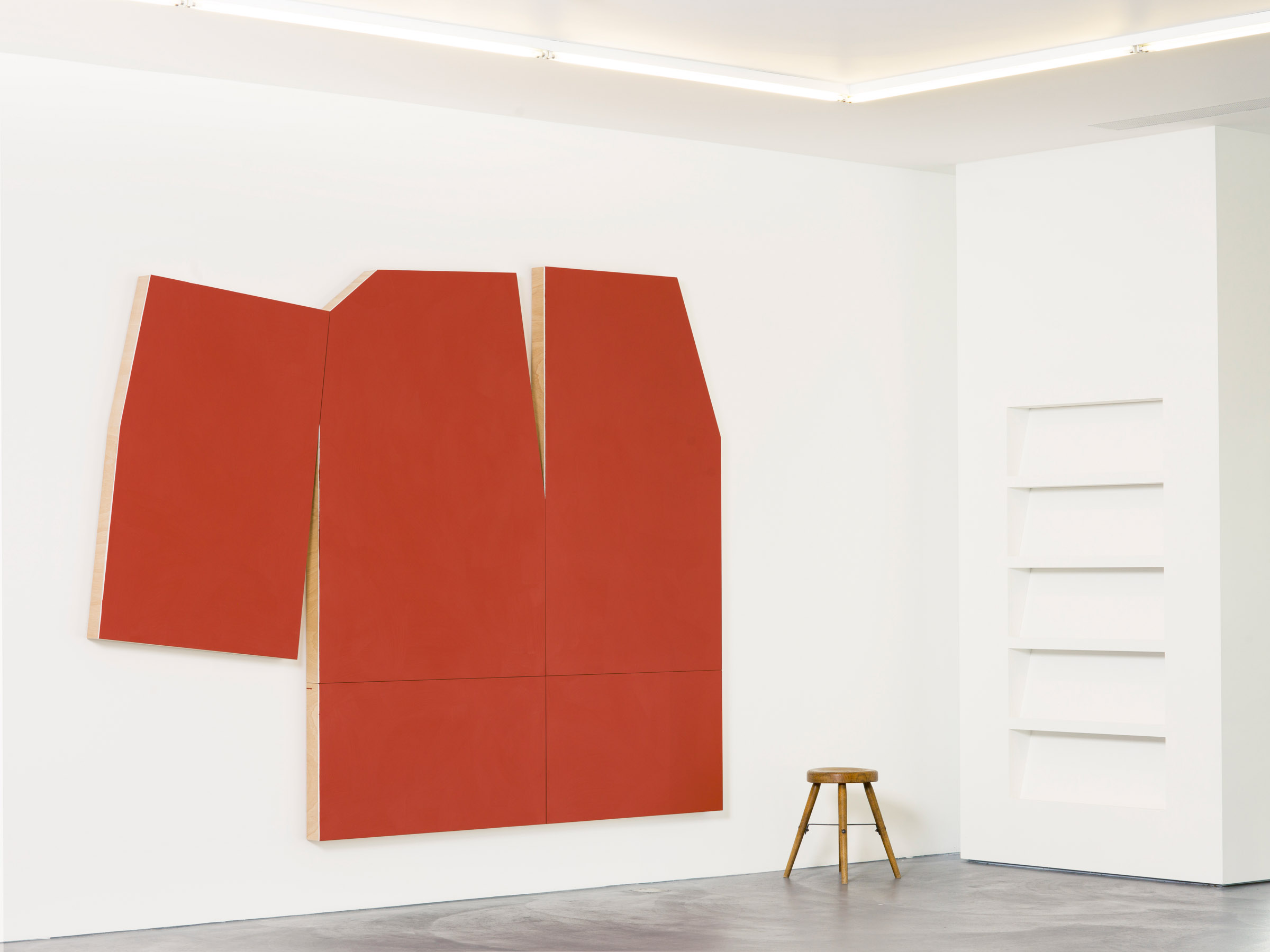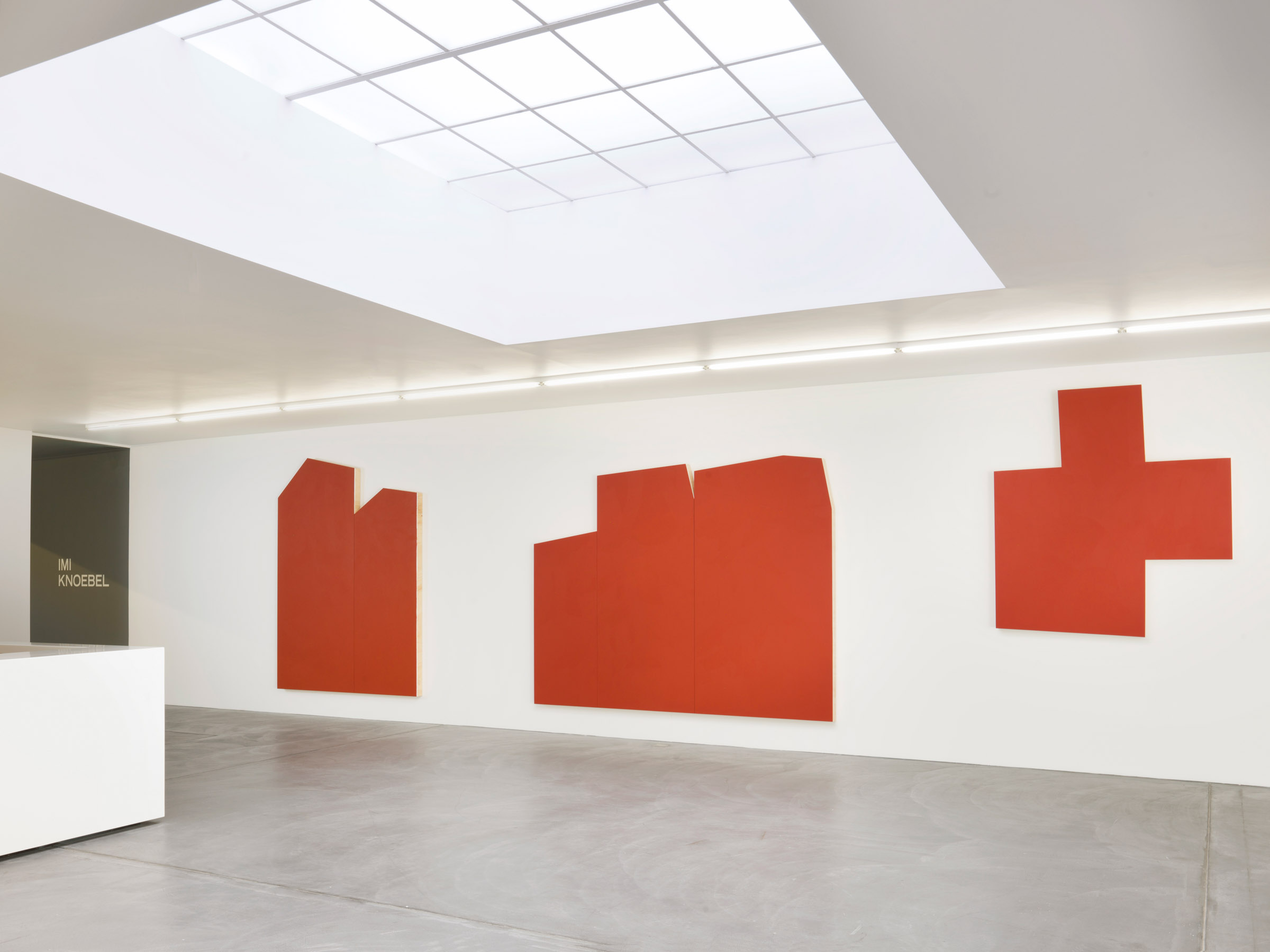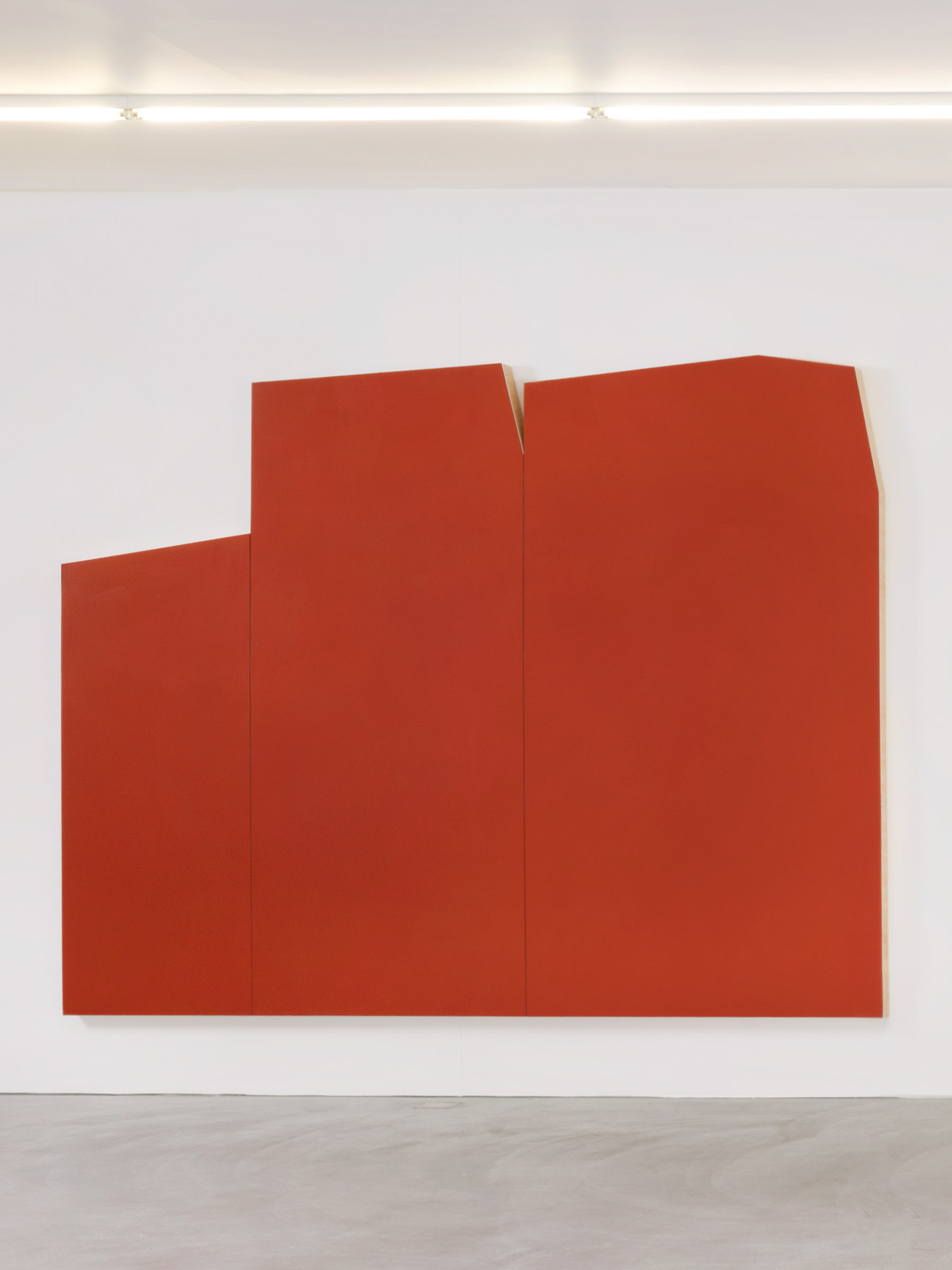 The works in the series, which have been exhibited for the first time in this exhibition, allude to the contoured skyline of a city. As part of the series, Knoebel has created a distinctive cross-shaped work, symbolically suggestive of a church at the heart of this abstract landscape.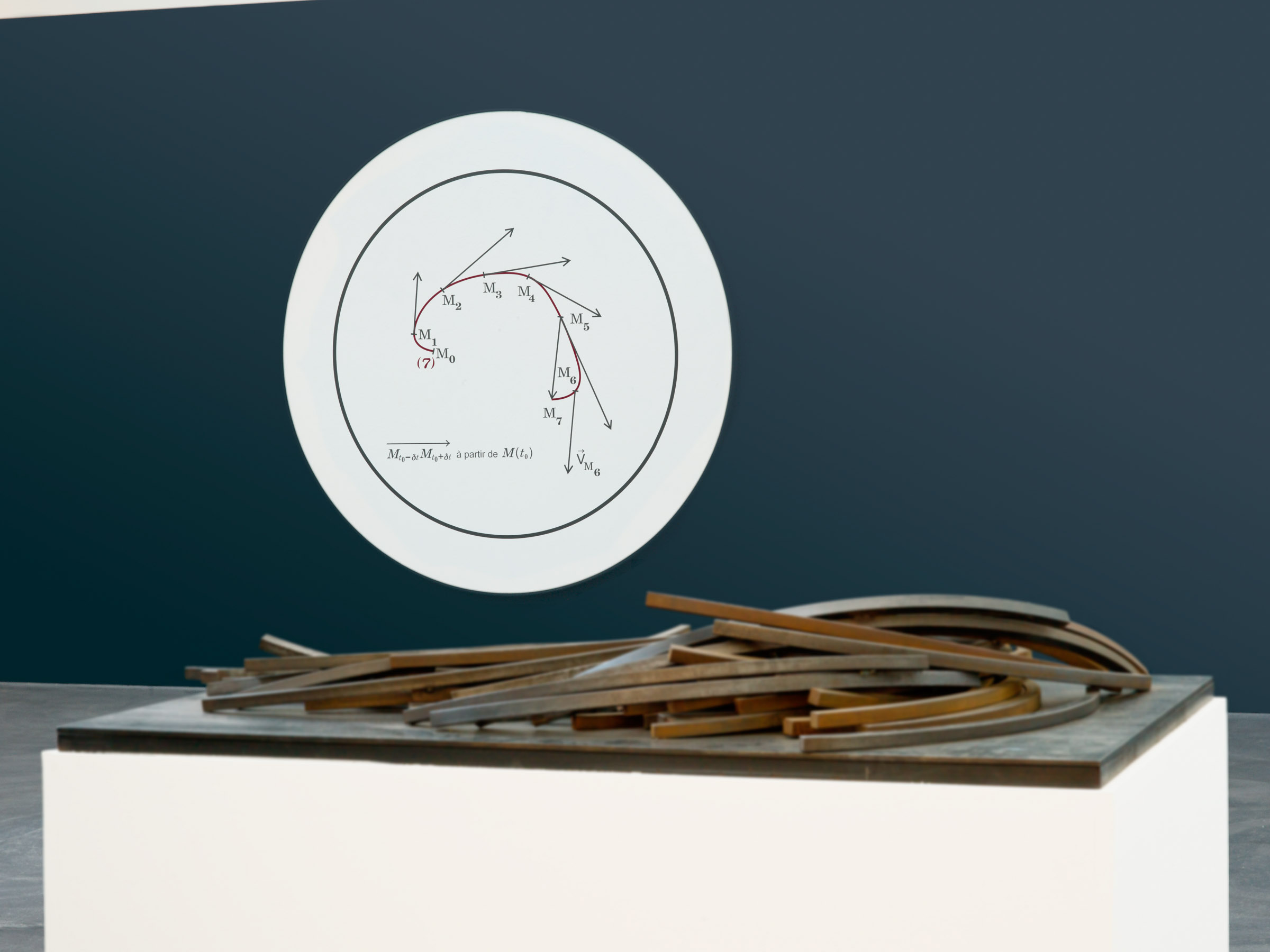 Bernar Venet: Trajectory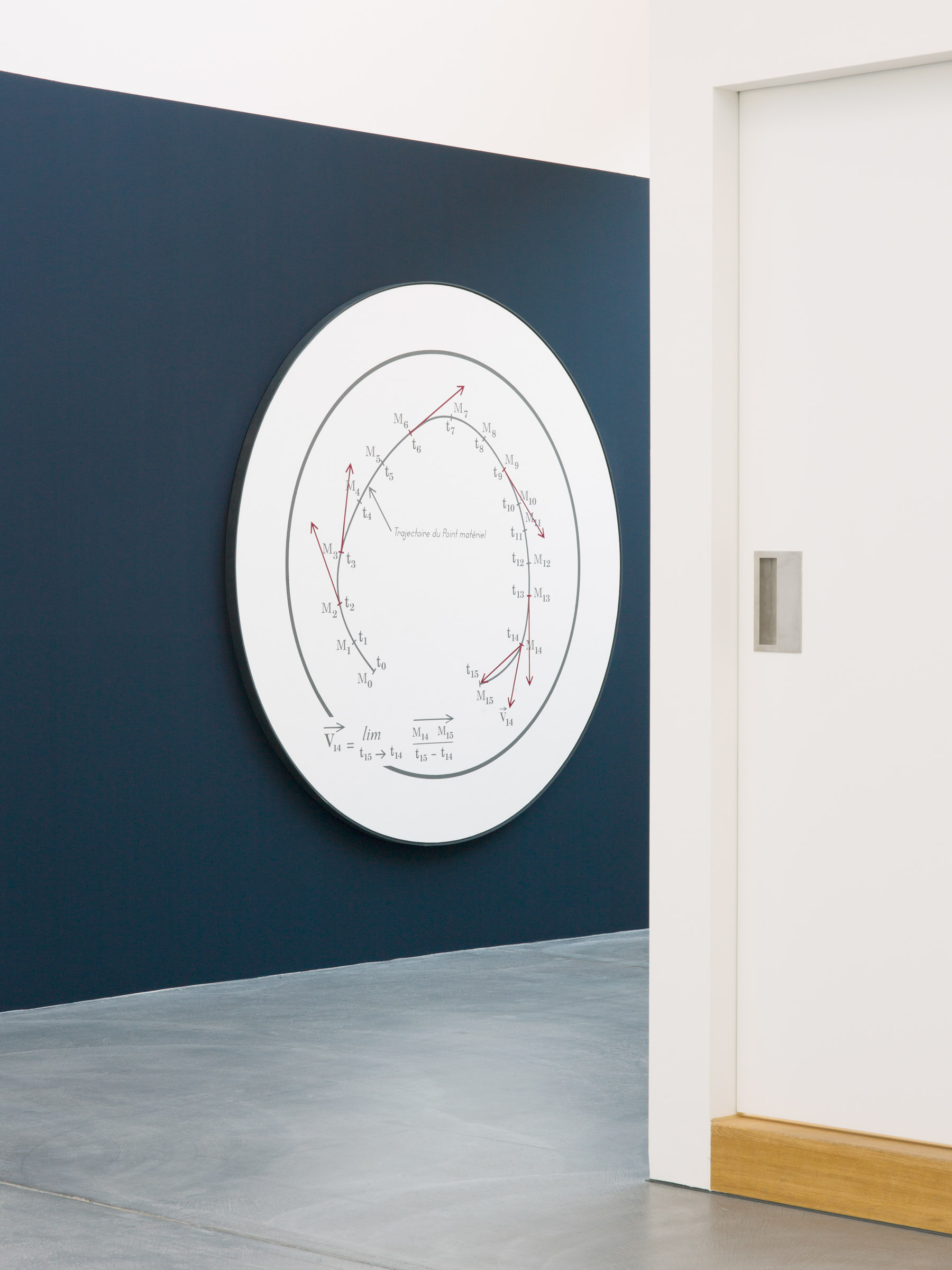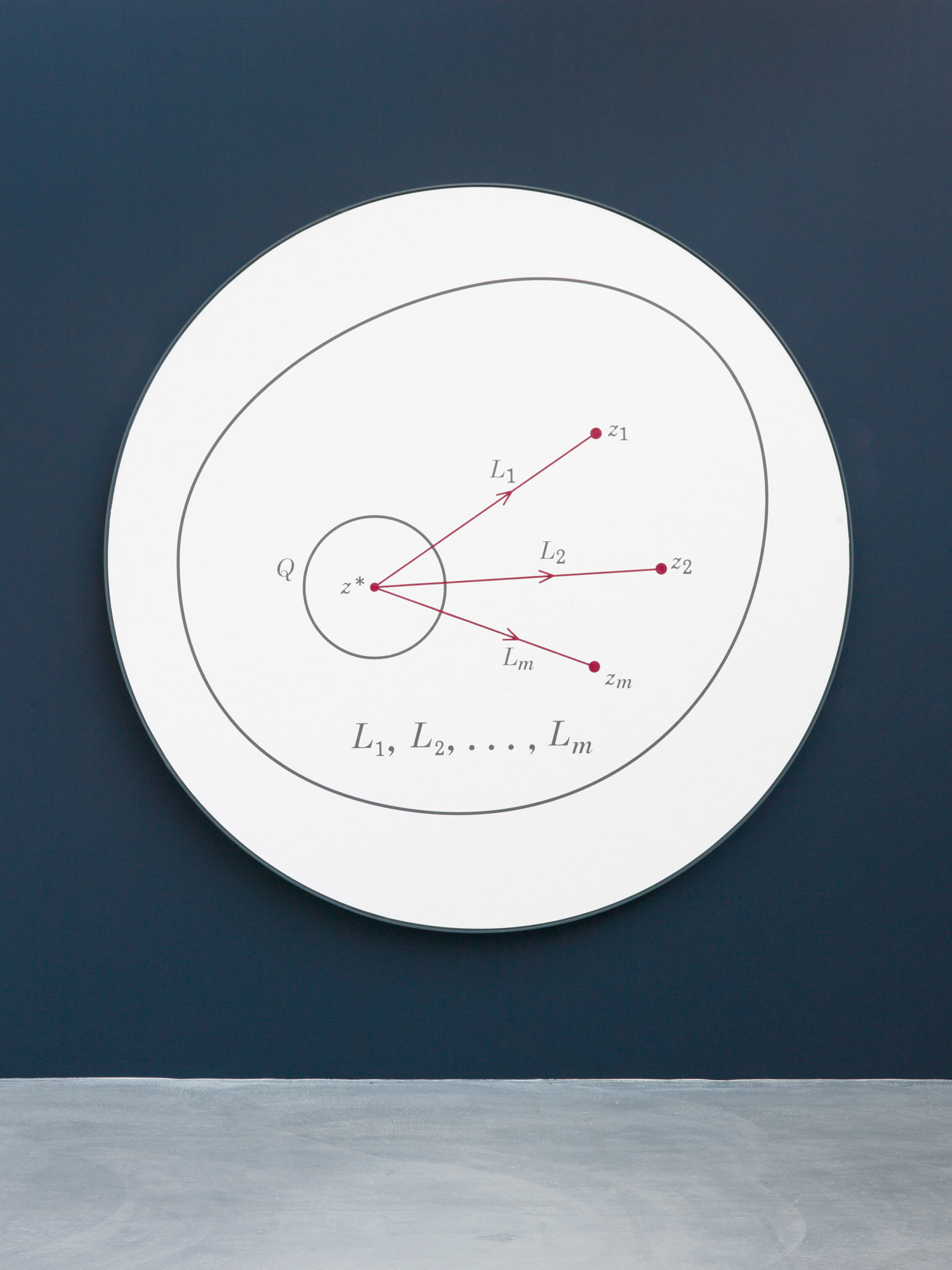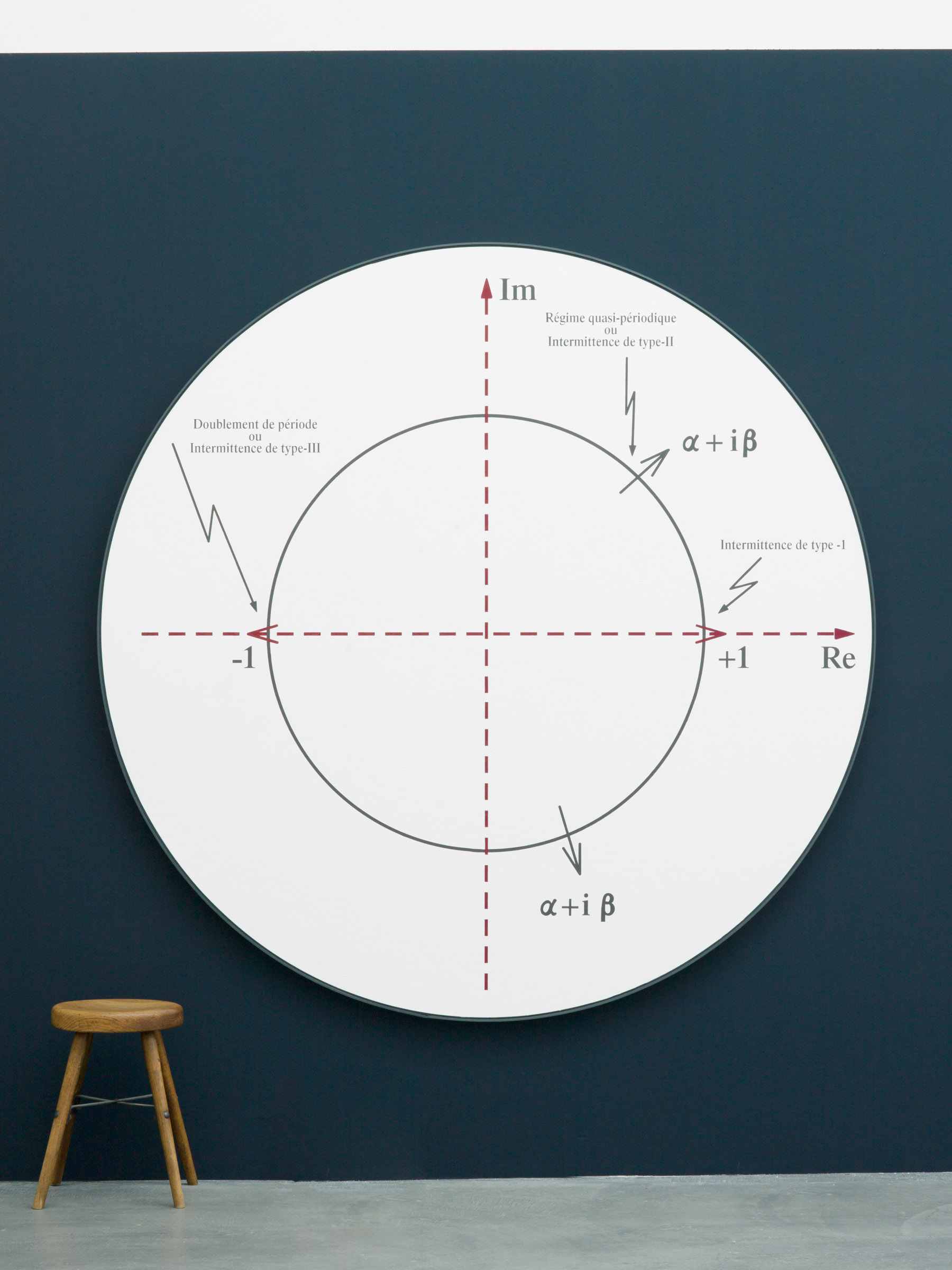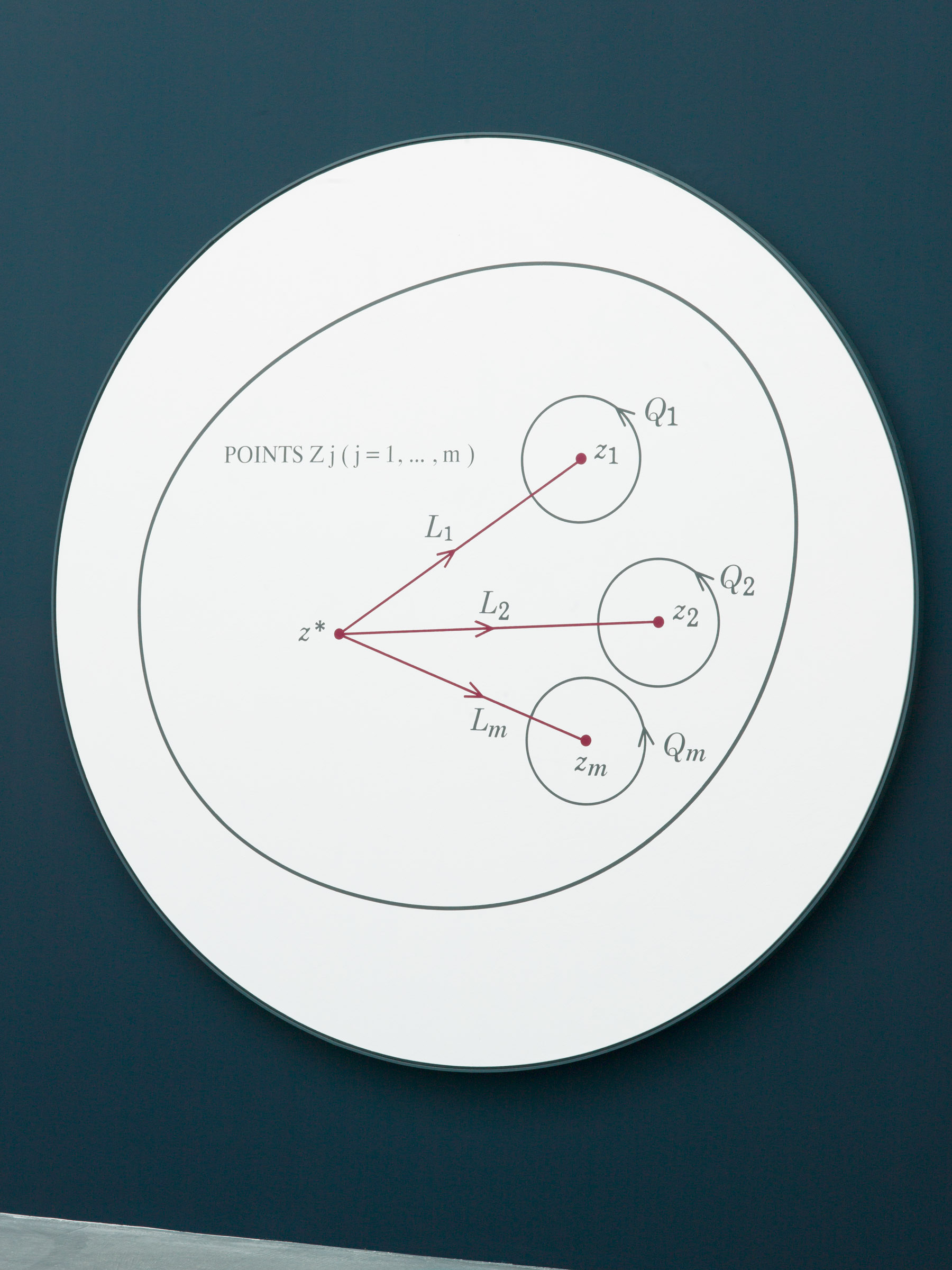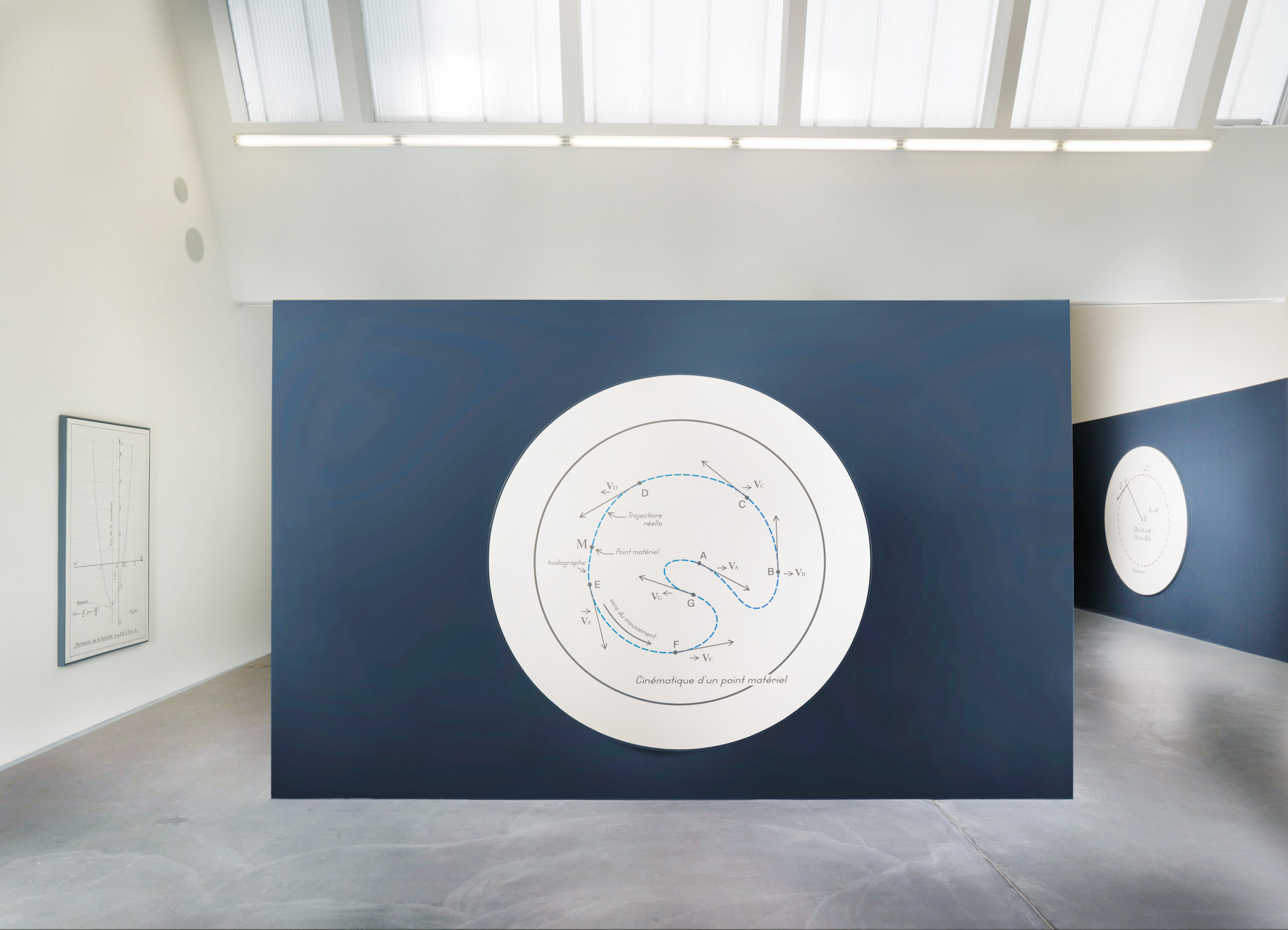 Some people will attempt to justify or make sense of my paintings by comparing them to geometric art. But geometry is not my concern. I didn't choose these subjects because I have a taste for geometry. They aren't the last variation that will finally exhaust the excessive redundancy of geometric abstraction, minimal art, or neo-geo. I'm aiming at a new level of abstraction in these works, different from anything we've known
before. A mathematical diagram is more abstract than any abstract painting that has been made until now.
Conversation avec Enrico Pedrini, 2003, dans La Conversion du regard, op. cit.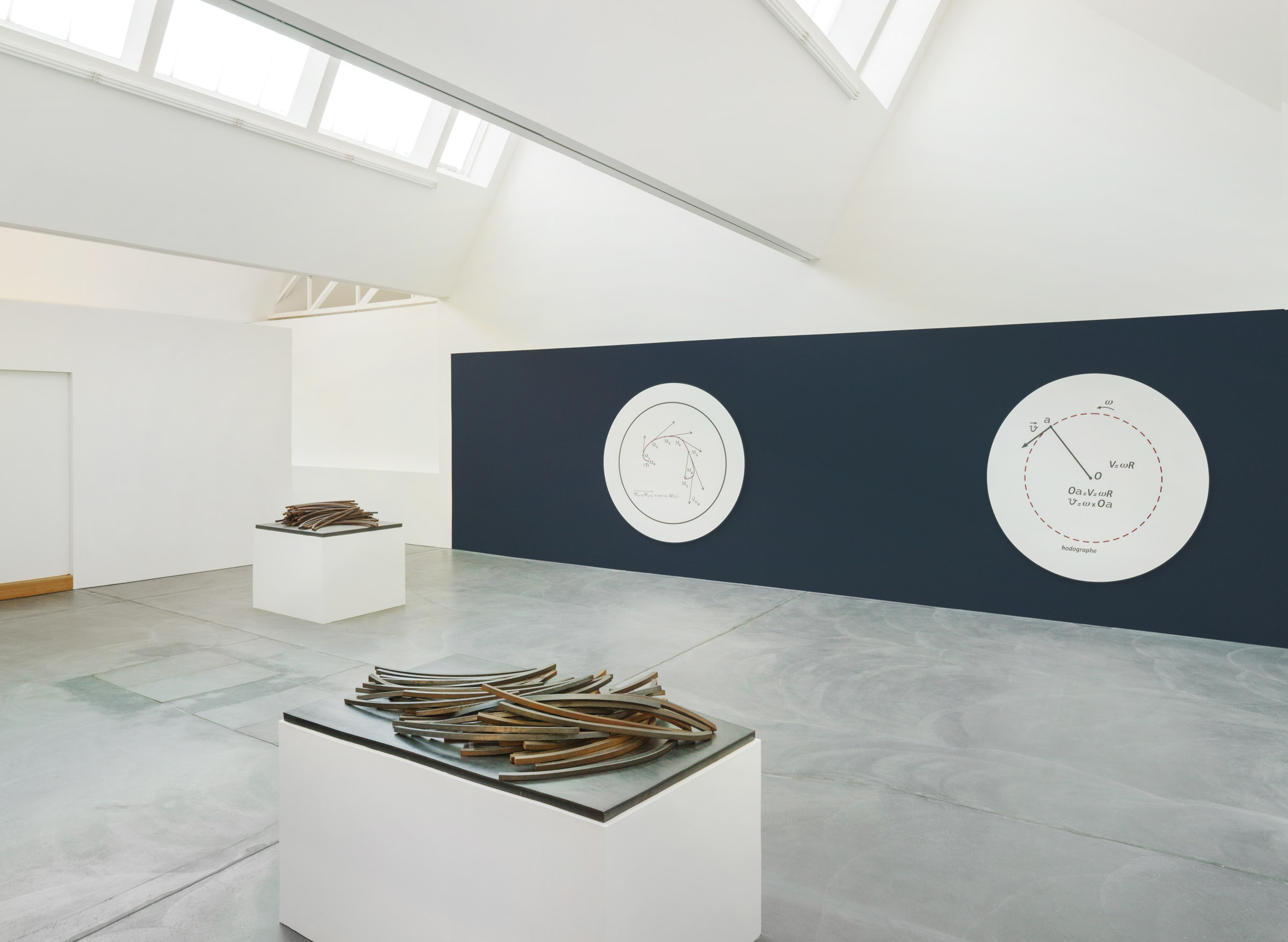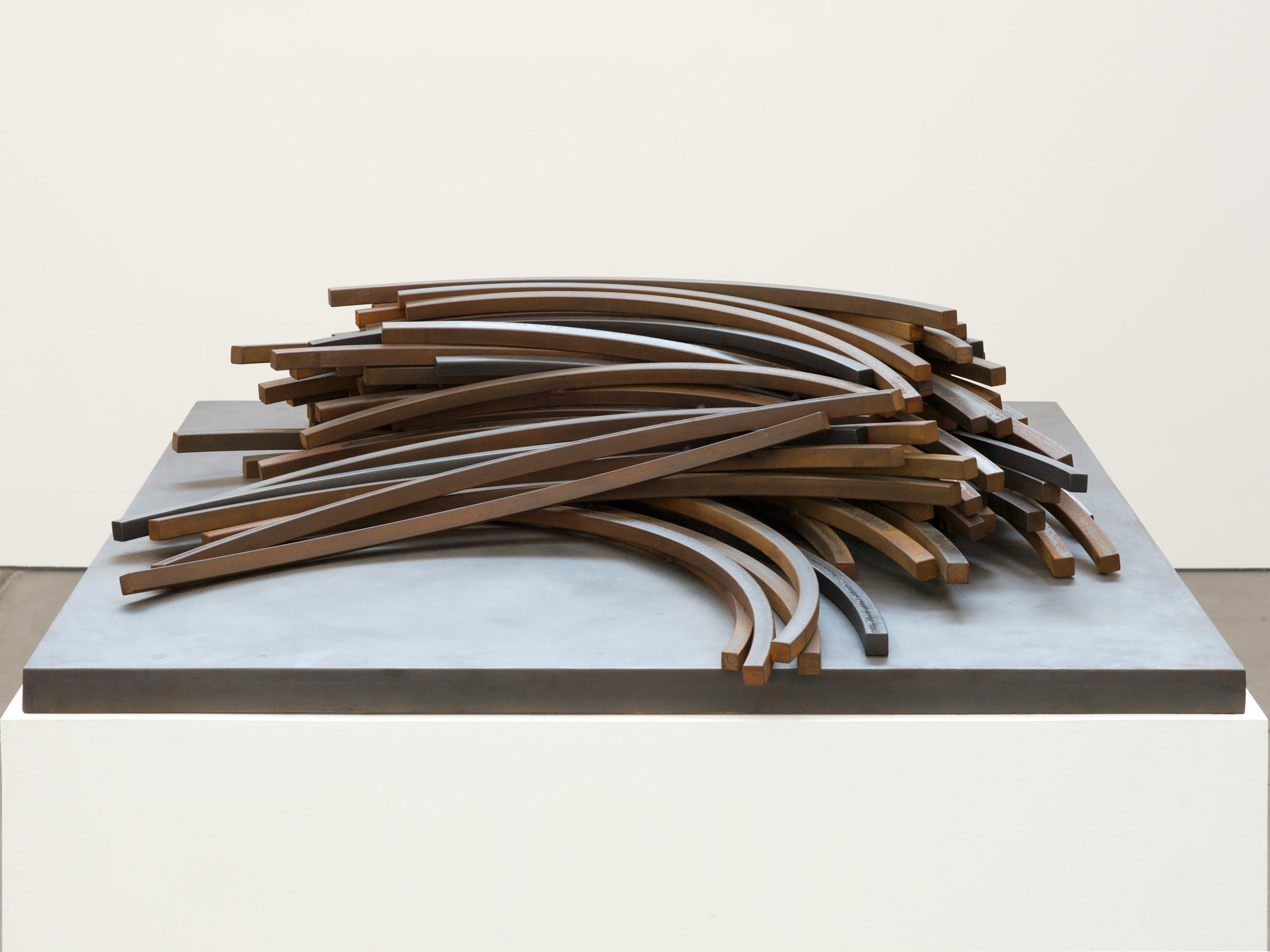 Experience has taught me that when people are confronted by a "difficult" artwork, they usually refuse to accept it. They do not perceive artistic activity as an open space for numerous experiments. They are surprised and lose interest once they realize that the artwork has not been produced according to the conventions they are used to. […] People are not accustomed to confront what resists their understanding. Only what is already known is comprehensible; that is to say, what is truly alienated: the forms of past art, by dint of repeated exposure. But the artist must not fear the reactions of the public. Anyone who sets out to please should find another profession. In a certain way, the artist is like the scientist who considers that in terms of research, there is neither desire, nor value, nor good, nor bad, nor goal.
Conversation avec Françoise Gaillard, 2000, dans La Conversion du regard, op. cit.