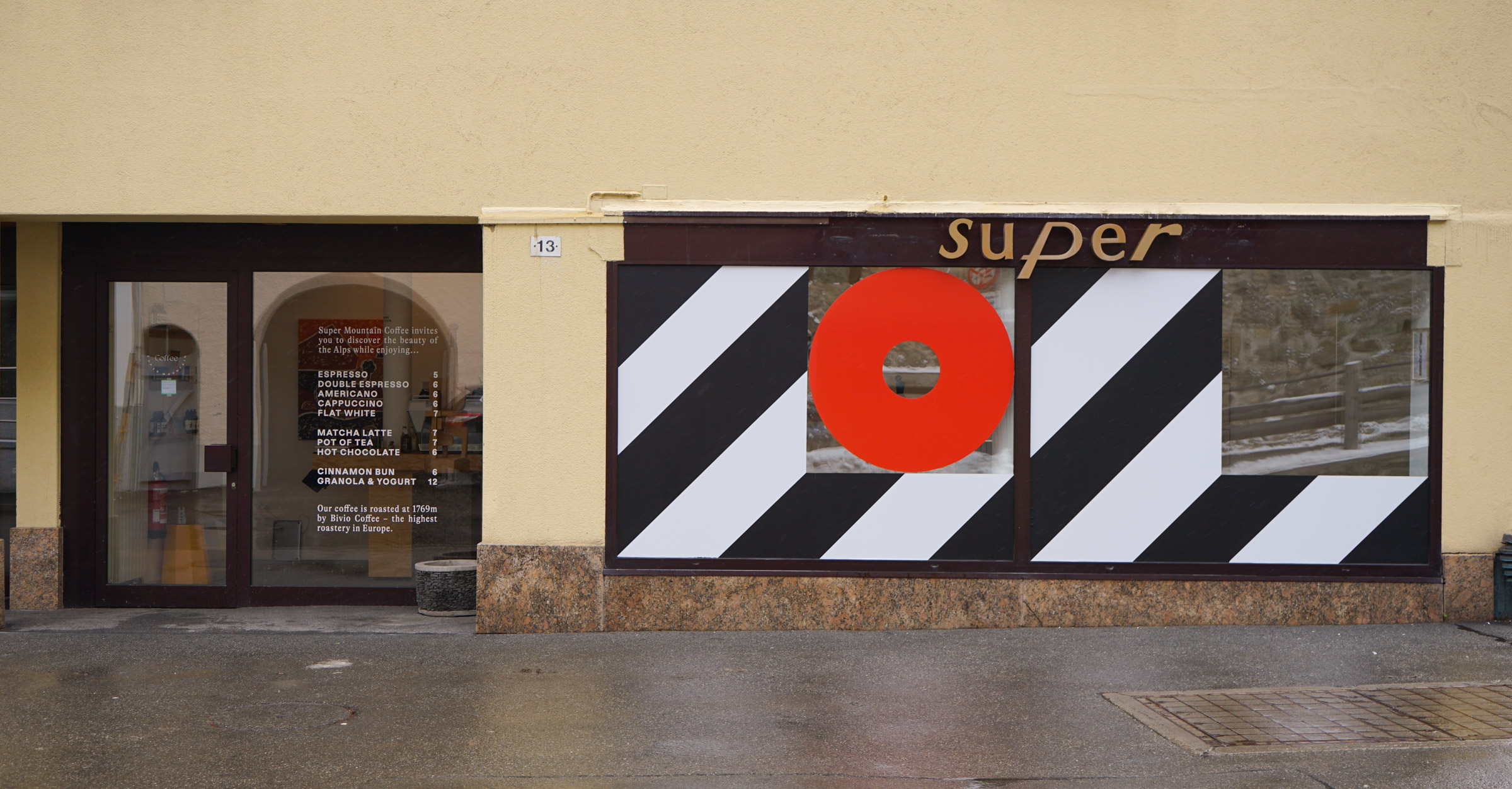 at Super Mountain St. Moritz
DEC 01 2022 – DEC 31 2022
Via Somplaz 13, St. Moritz
To mark the WELCOME sculpture that greets visitors as they enter St. Moritz, we are showing works by Barbara 'Bobbie' Stauffacher Solomon at Super Mountain St. Moritz – a new shop next to Forum Paracelsus, now located in the center of St. Moritz.
After studying graphic design in Switzerland under the renowned Armin Hofmann in the 1950s, Bobbie brought the hard-edged aesthetic back to the US and became known for her supergraphics painted on interior or exterior walls of various buildings, as well as publications that combine her poetry and graphics to address issues of our time.
With 'WELCOME' we celebrate the first time that her work is shown in Switzerland as a large-scale installation in public space, an occasion for which we present an installation of drawings at Super Mountain St. Moritz. Focusing on her self-created alphabet, which is also used for the WELCOME sculpture, she created LOL (Little Old Ladies) as a supergraphic for the shop's windows. The works on display are designs and studies for LOL as well as drawings by Bobbie from the last 50 years.
In addition to this exhibition, we are showing works by artists such as Athene Galiciadis, Olaf Breuning, Bob & Roberta Smith and Claudia Wieser.
Our collaborator, Super Mountain St. Moritz is a seasonal concept space, that offers locally roasted coffee and snacks for take-away, temporary exhibtions and monthly changing brand collaborations.
Opening Hours:
Super Mountain St. Moritz, Via Somplaz 13
Dec 1 – 20, Wednesday until Sunday, 10 am – 6 pm
Dec 21 – 31, Daily, 10 am – 6 pm
Special: Dec 24 10 am – 4 pm, Dec 25 CLOSED

Error. No content found for Slider