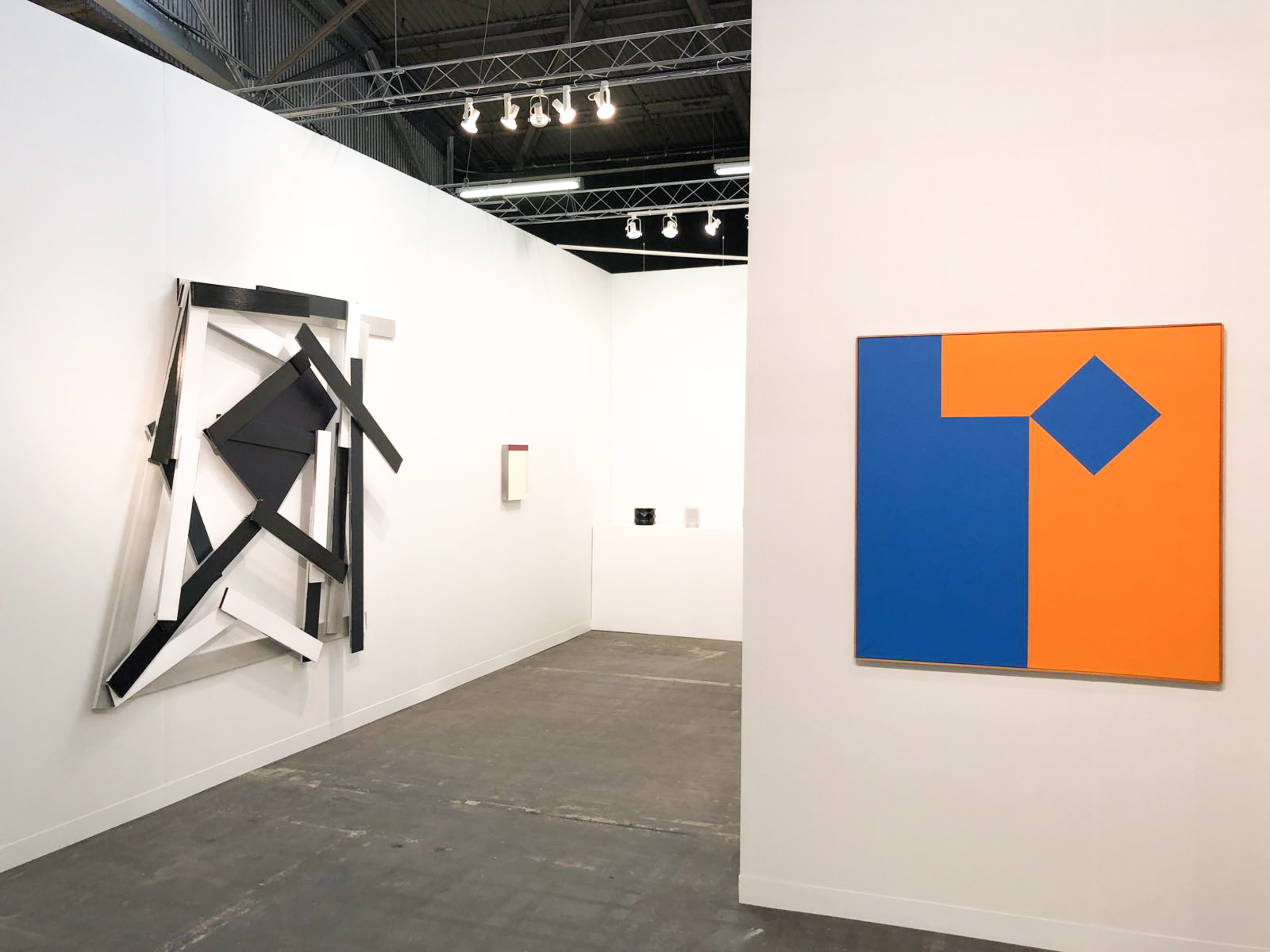 MAR 08 2018 – MAR 11 2018
The Armory Show, 711 12th Avenue Piers 90 & 94 New York City
From 8 – 11 March 2018, von Bartha will participate for the second time in The Armory Show, New York, presenting a varied presentation of one modern artist, Camille Graeser (Switzerland, 1892-1980), alongside four contemporary artists: SUPERFLEX (Denmark, founded in 1993), Imi Knoebel (Germany, b. 1940), Anna Dickinson (UK, b. 1961) and James Howell (US, 1935-2014).
Brightly coloured systematic paintings as well as delicate drawings by Graeser – considered one of the leading representatives of Concrete Art in Switzerland – are shown alongside 'free-form' works by Knoebel, which challenge notions of what painting can be. Made in the tradition of nonrepresentational and abstract art, meaning is generated experientially by looking at, and reflecting on the works.
Also presented are works from the late American artist James Howell, who for over twenty years meticulously studied the unlimited tonal possibilities of the colour grey. Investigating its physical as well as metaphysical properties, his gradations of light and shadow reveal both the sublime and the minimal. These are juxtaposed with the industrially inspired sculptures of Anna Dickinson. Highlighting the artist's dedication to perfect craftsmanship, she presents sculptures in the form of containers. Transforming glass – alongside more robust materials such as Corten steel and hard plastic – into cast objects, the artist tests our visual impressions of medium. Dickinson alludes to the 'post-medium' condition of the fine arts, pushing the boundaries of various disciplines, including glass, ceramics and sculpture.
Finally, works by SUPERFLEX, the artist collective presenting the 2017 Tate Turbine Hall commission in the UK, explore their playful, yet subversive critiques of commercialism and globalization. Von Bartha exhibits paintings created during the project The Nursery Garden (2017) – a living, collaborative public artwork for three hospital communities on the neighbouring islands of Réunion and Mayotte – as well as works from their series Corruption Contract (2012). Each contract is a handwritten document which aims to threaten the stability and security of society and to undermine the institutions and values of democracy, ethical values and justice. By signing this contract, the client agrees to actively be involved in, or solicit others to be involved in, corruption activities during the contract period. The wording as well as the definition of corruption – such as bribery, forgery or embezzlement of public funds – are based on the text of the United Nations Convention against Corruption.
Error. No content found for Slider