Viewing Room: Barbara Stauffacher Solomon / Landon Metz, Basel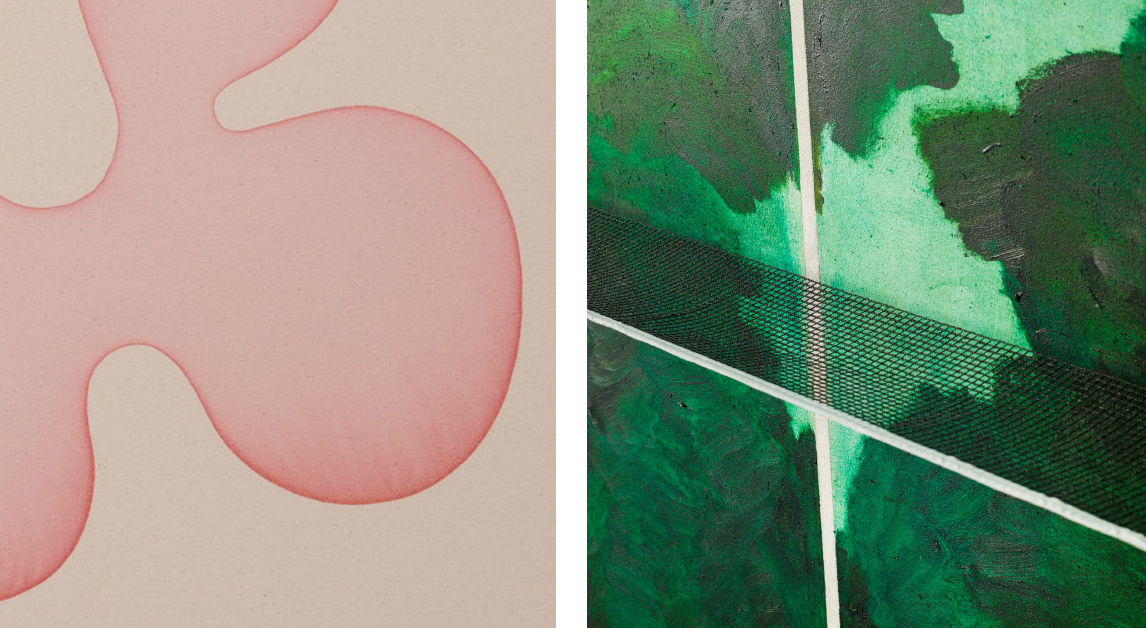 Mar 06 – May 08 2021
von Bartha, Basel
To guide you through our two current exhibitions in Basel, we've created this viewing room for the exhibitions of Landon Metz, titled 'EUPHORIA' and the exhibition 'GROP' by Barbara Stauffacher Solomon.
All prices are including Swiss VAT and if you would like to know more, please find the 'enquire here' button at the bottom of the page.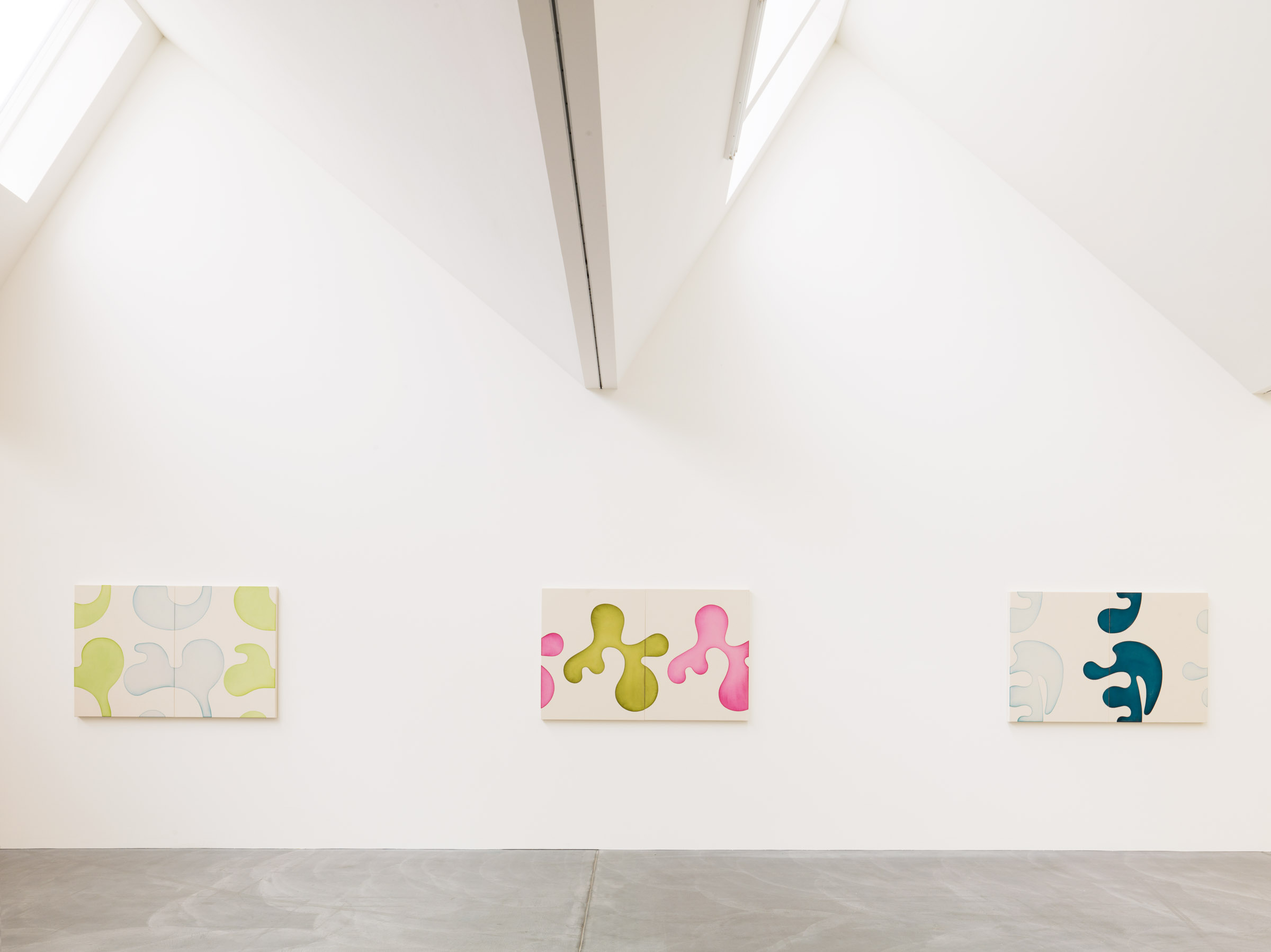 Landon Metz: EUPHORIA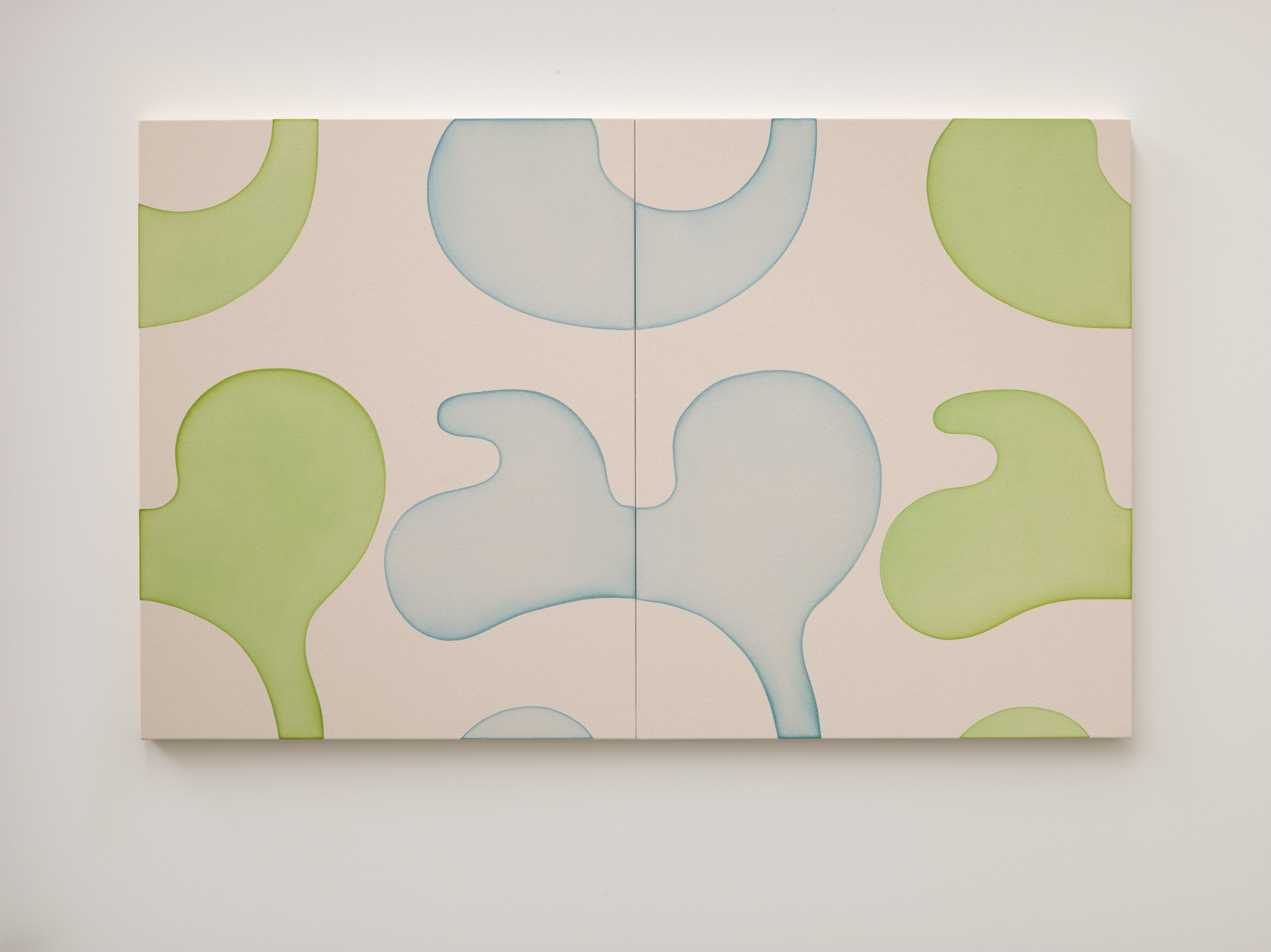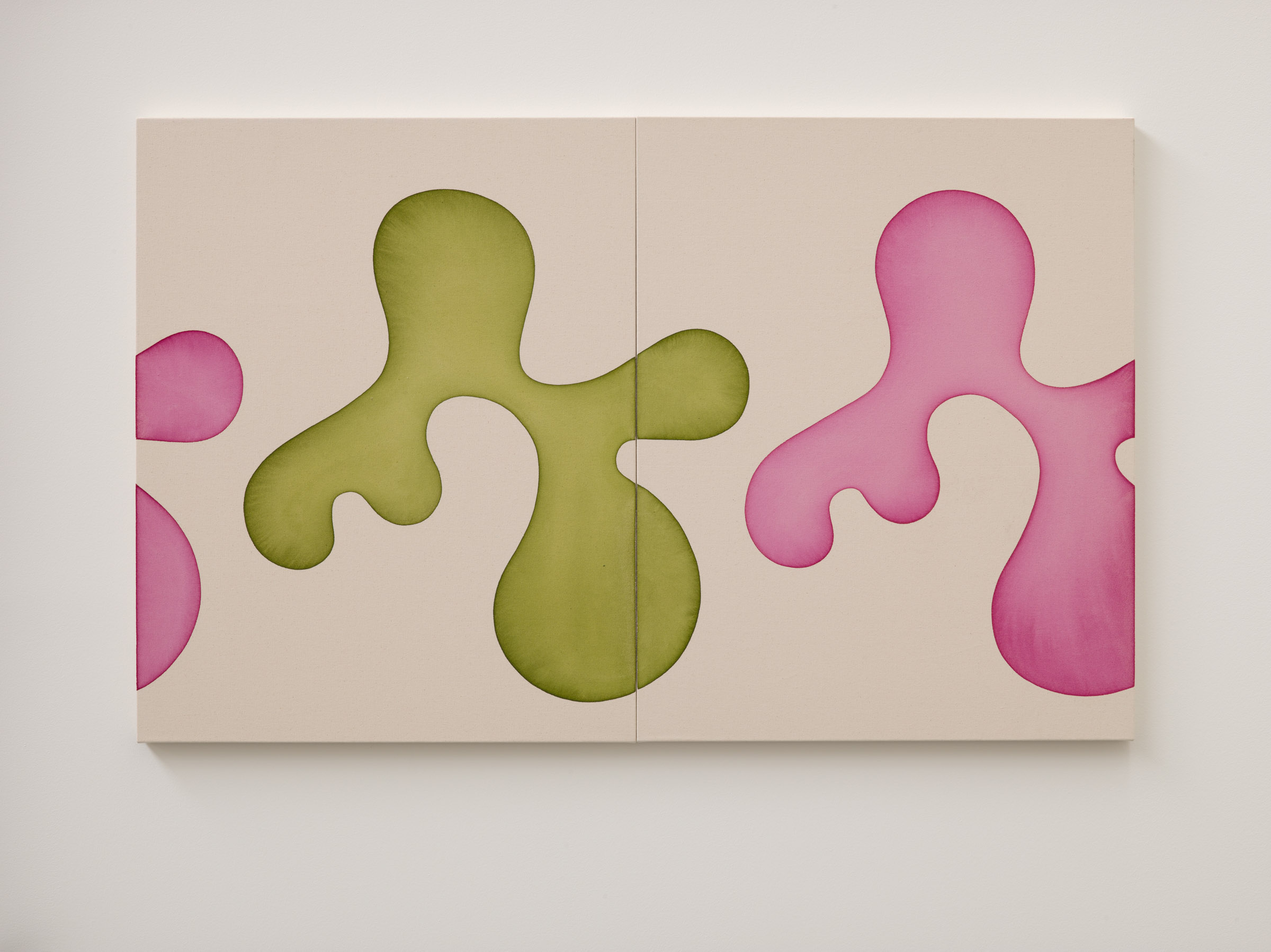 New York-based artist Landon Metz (b.1985, Phoenix, USA) is known for his subtle, evocative paintings composed of sparse, richly-hued biomorphic shapes on raw canvas. By spreading thin washes of dye on raw canvas, the artist achieves varying degrees of coloristic saturations.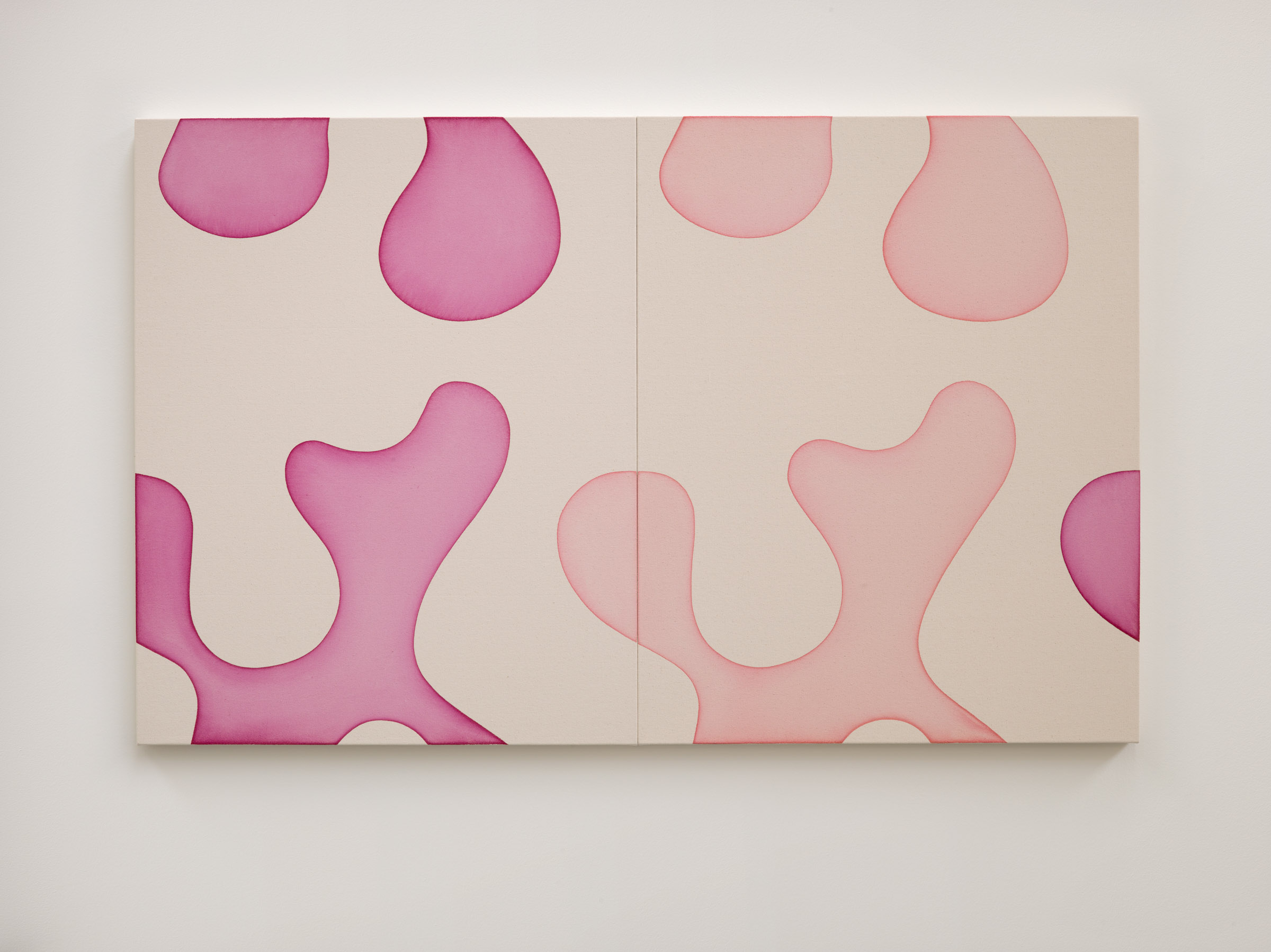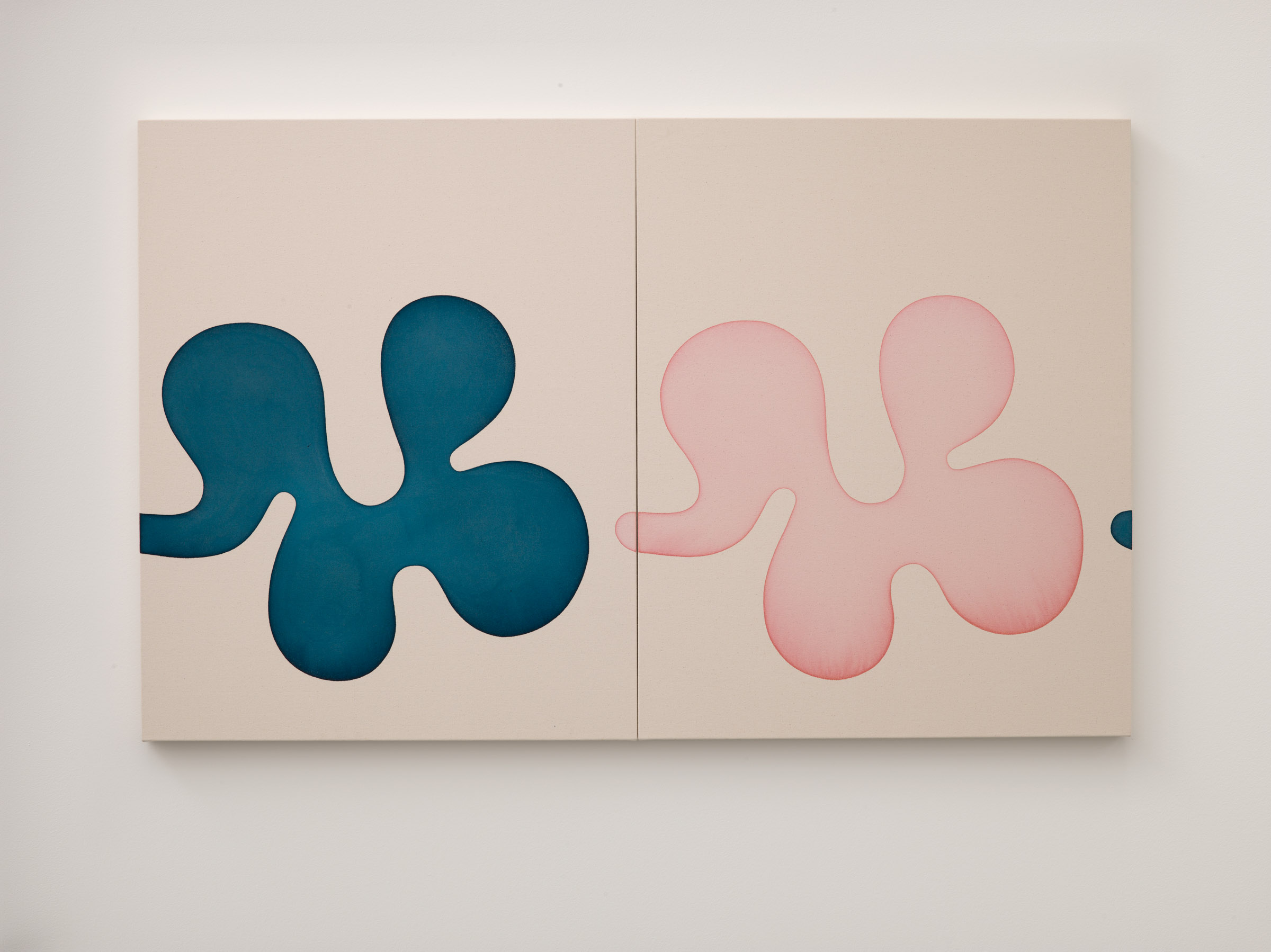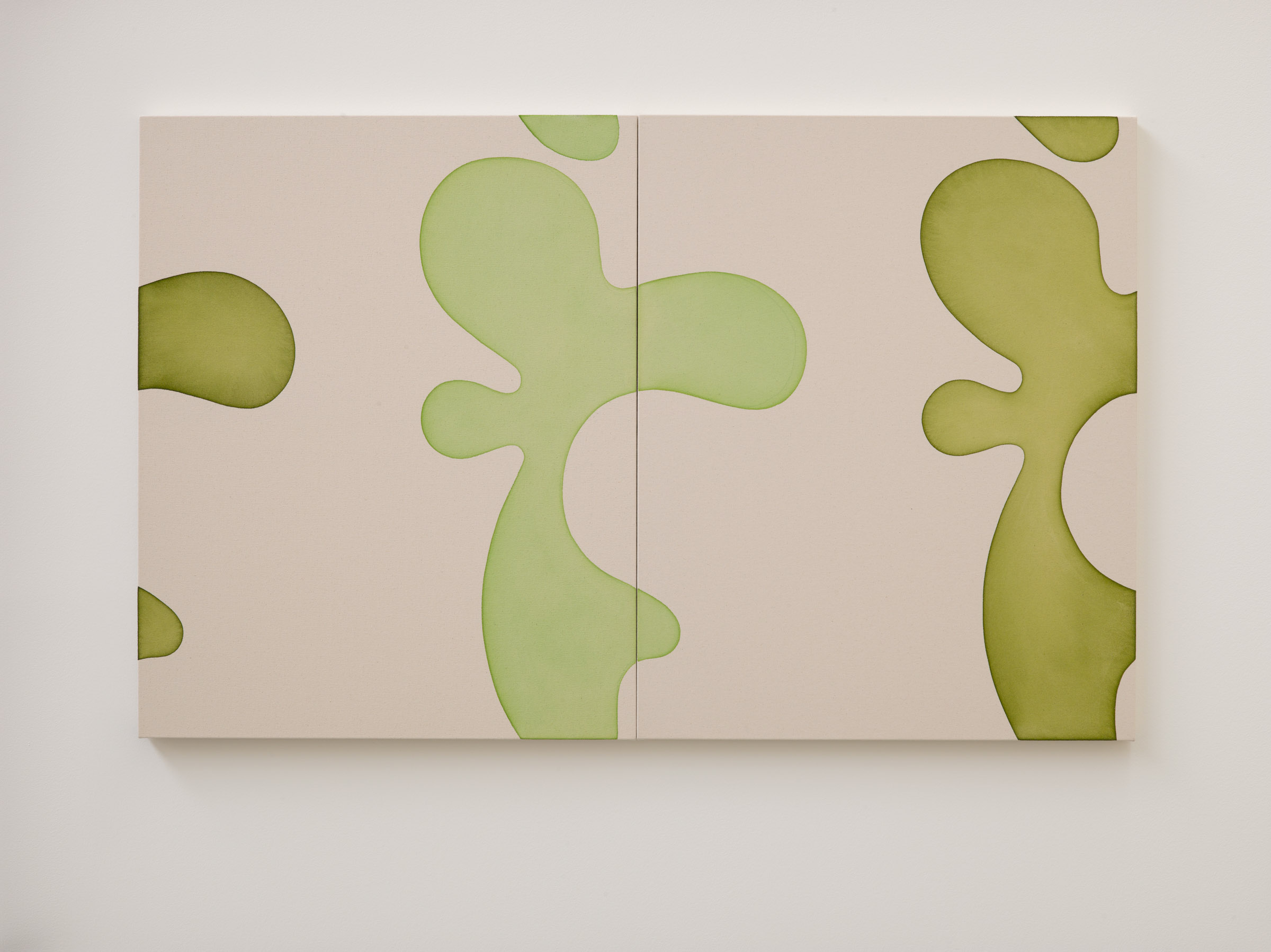 EUPHORIA features 12 new diptych paintings (40" x 64" each) created over the last year, which are presented in a continuous line throughout the hall space of the gallery. EUPHORIA continues Metz's ongoing investigation into the interrelated nature of our existence via the metaphor of elemental painting. By means of repetition and system, the aesthetic vehicle of these new works, specifically shape and colour, intentionally directs towards the experience itself rather than a singular static object.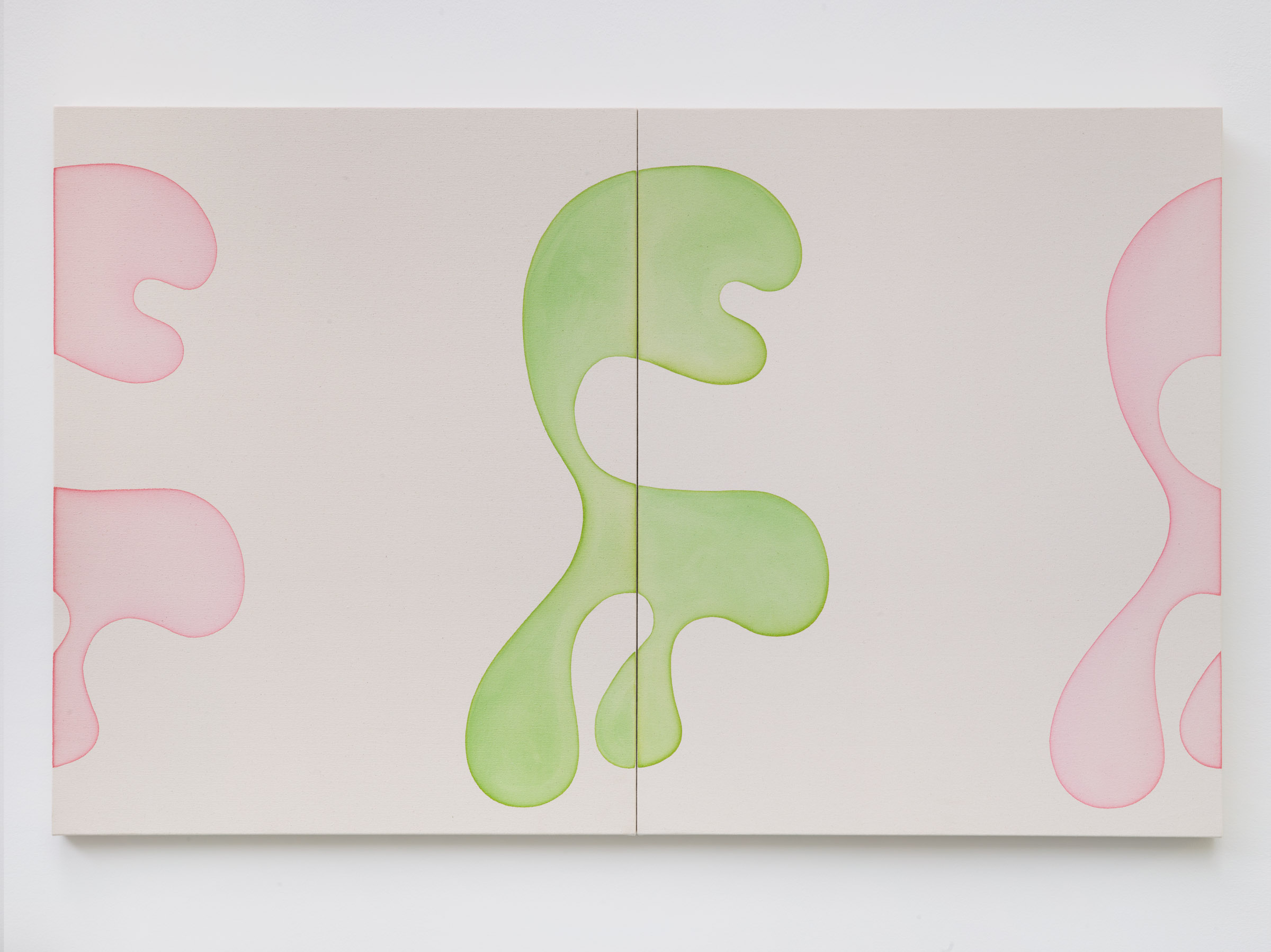 Stefan von Bartha, Director, commented: "Every time that Landon Metz curates an exhibition for the gallery, he expands on the way in which we look at his art, his practice, and the space where his works are placed."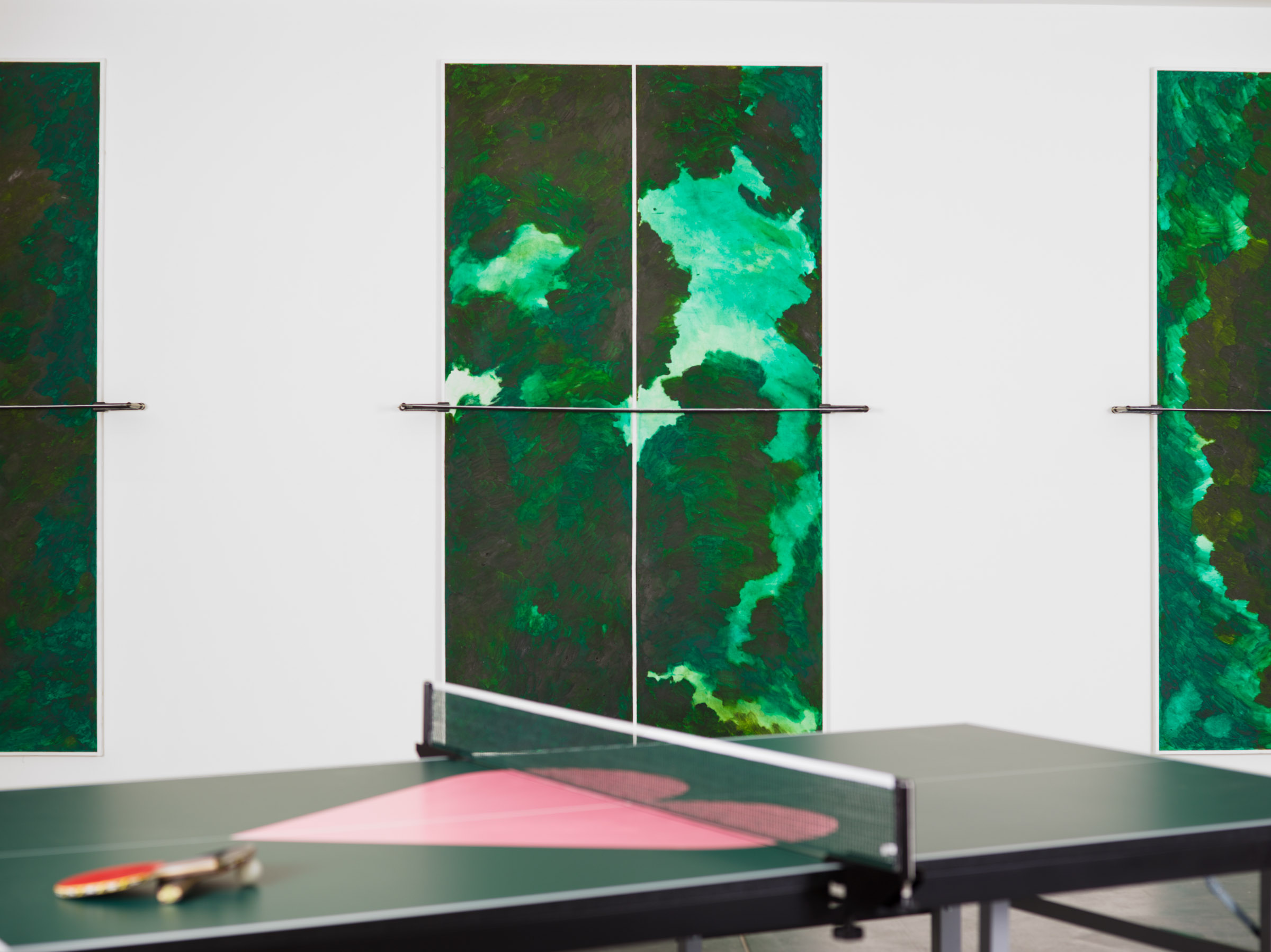 Barbara Stauffacher Solomon: GROP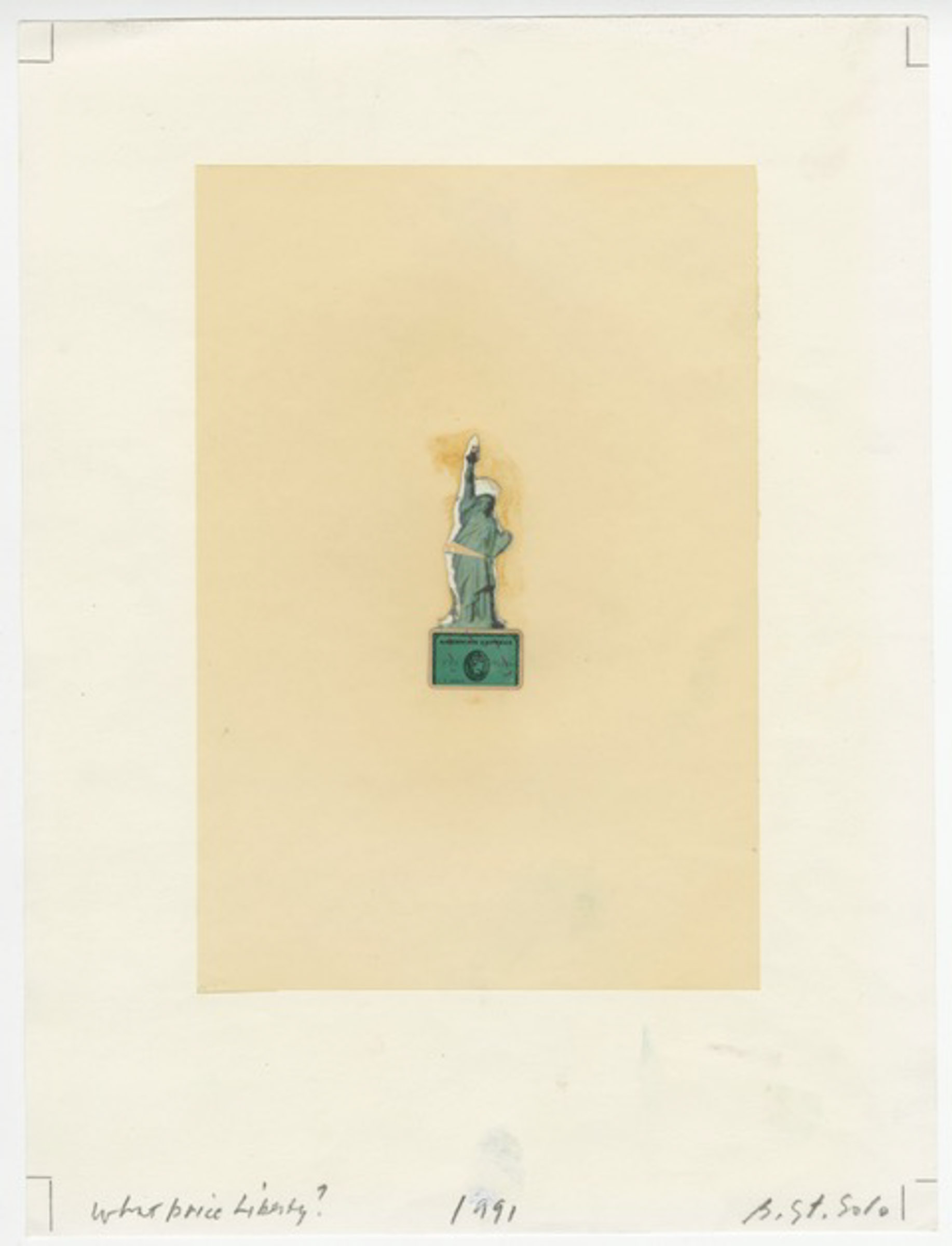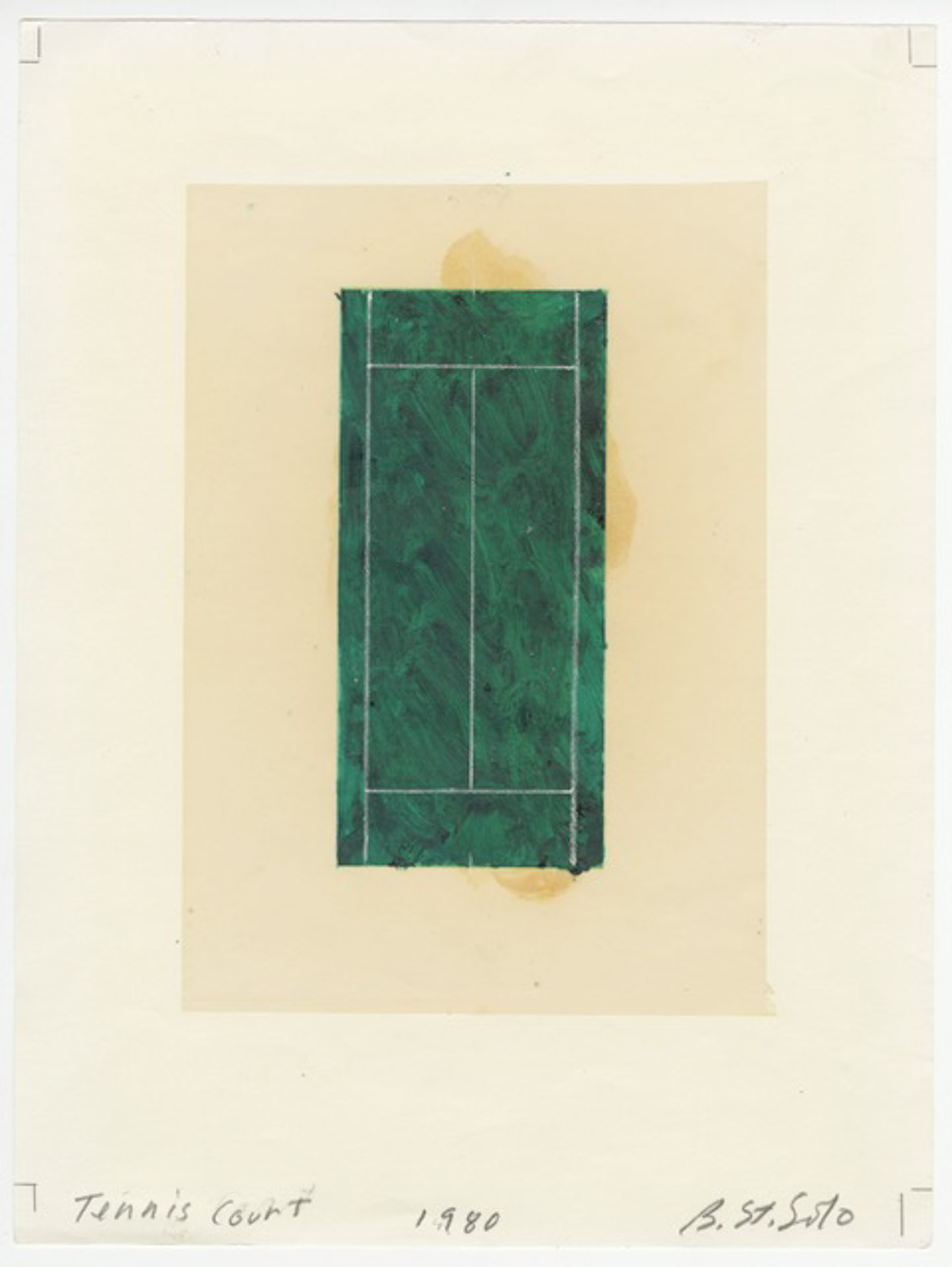 Barbara Stauffacher Solomon (b.1928, San Francisco, USA) is a seminal artist, graphic designer and landscape architect whose career spans eight decades. Curated by Matylda Krzykowski, GROP showcases over 40 drawings and paintings by the artist from the 1980s to 2021, and demonstrates the progression of her practice over this period.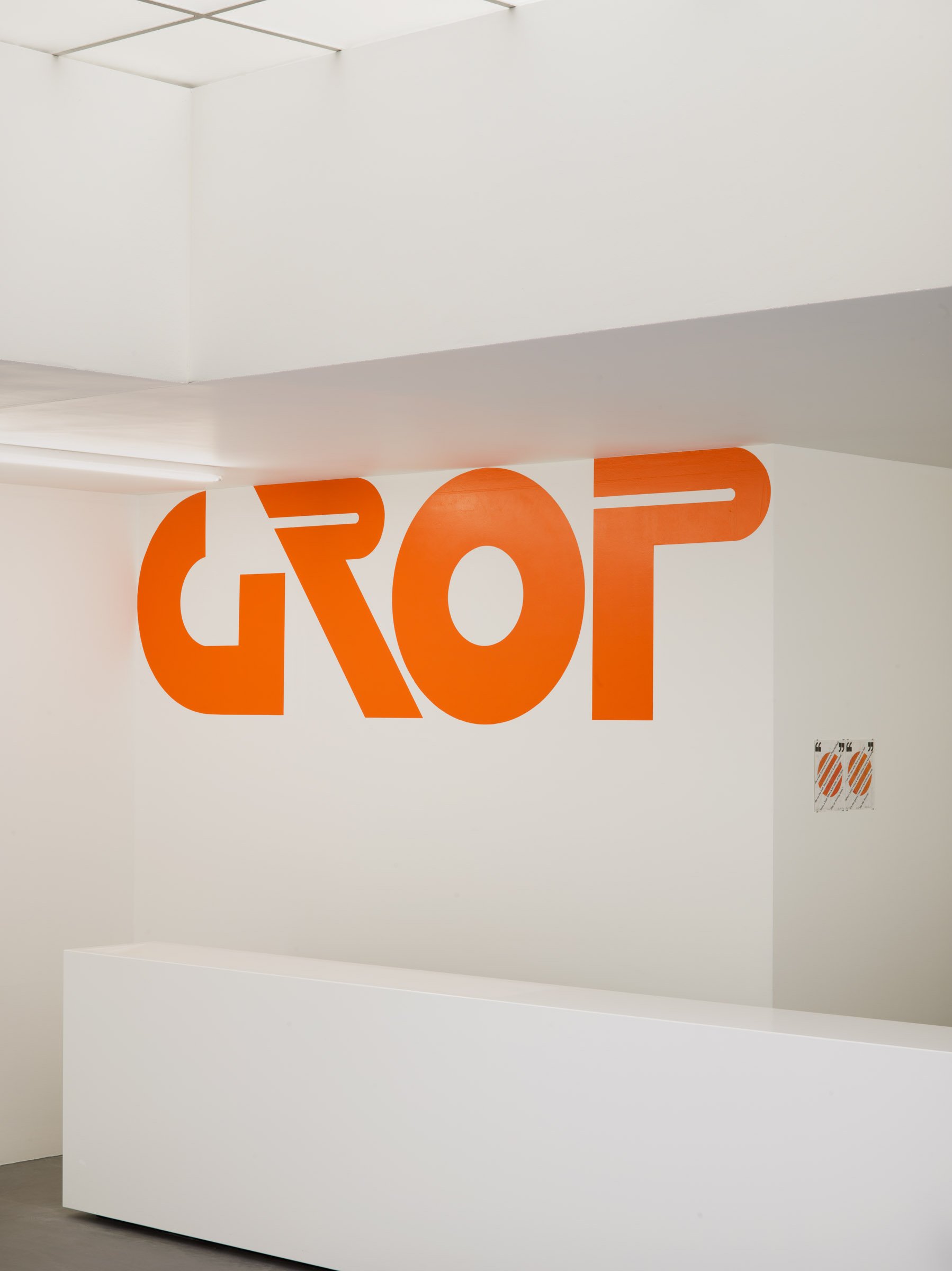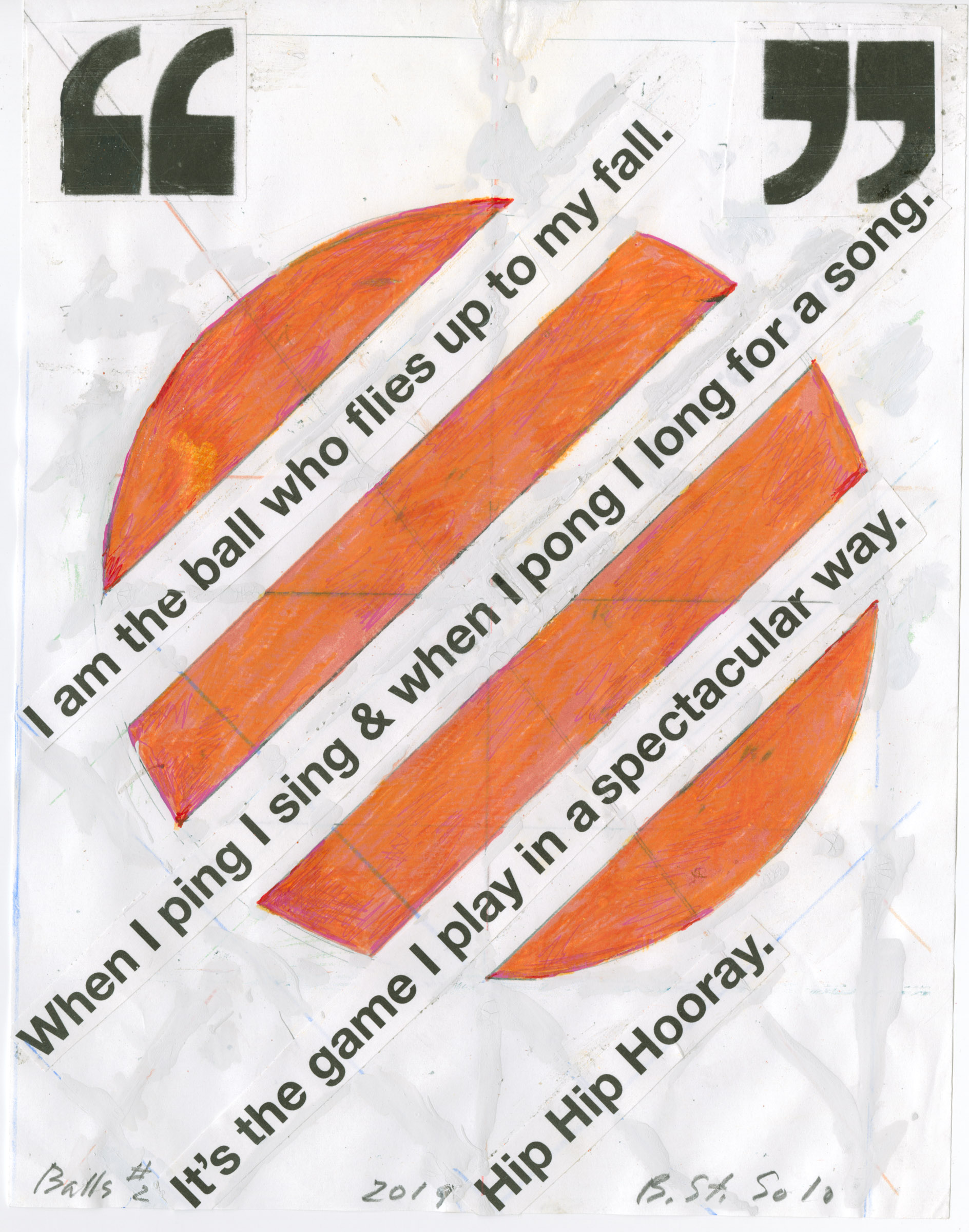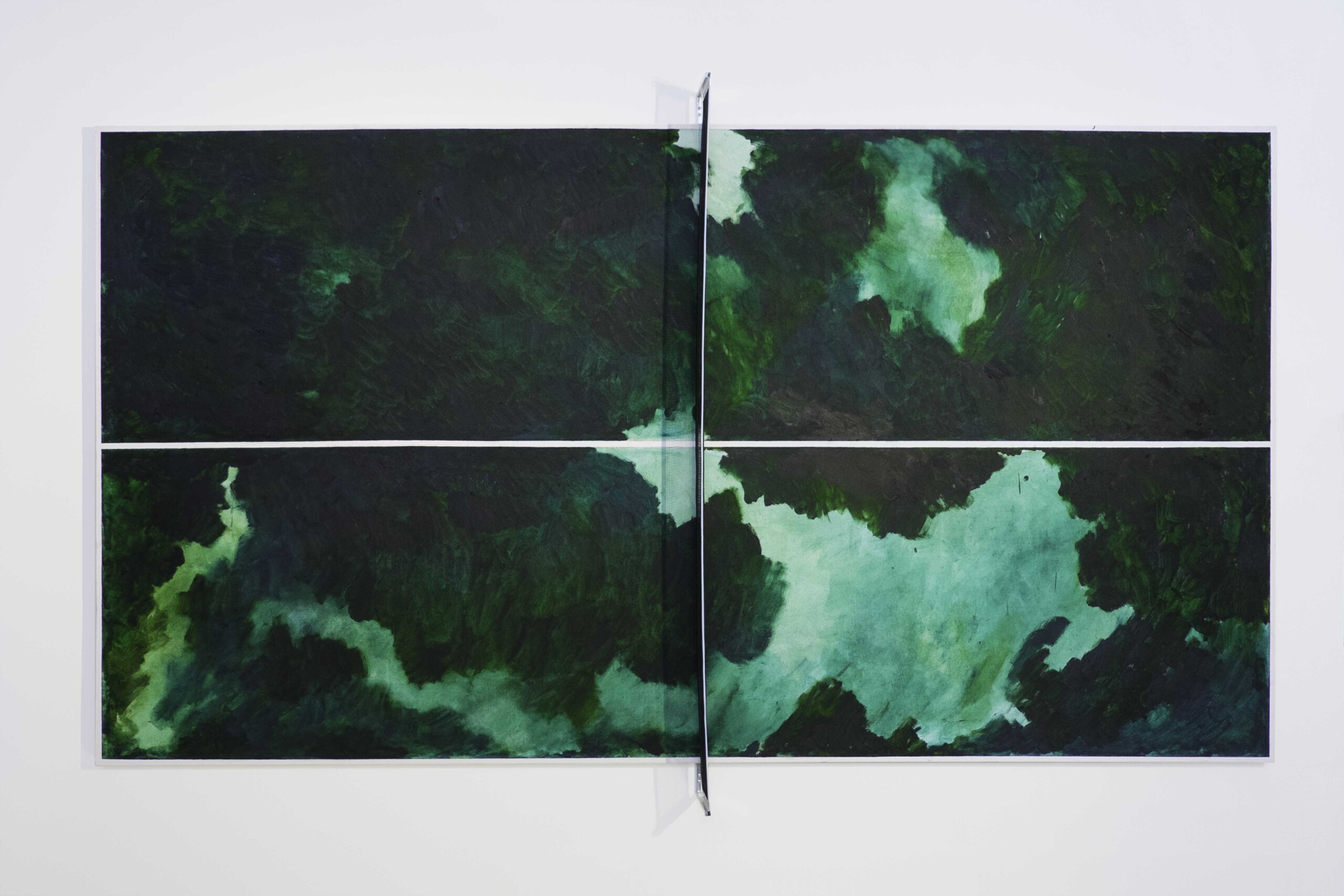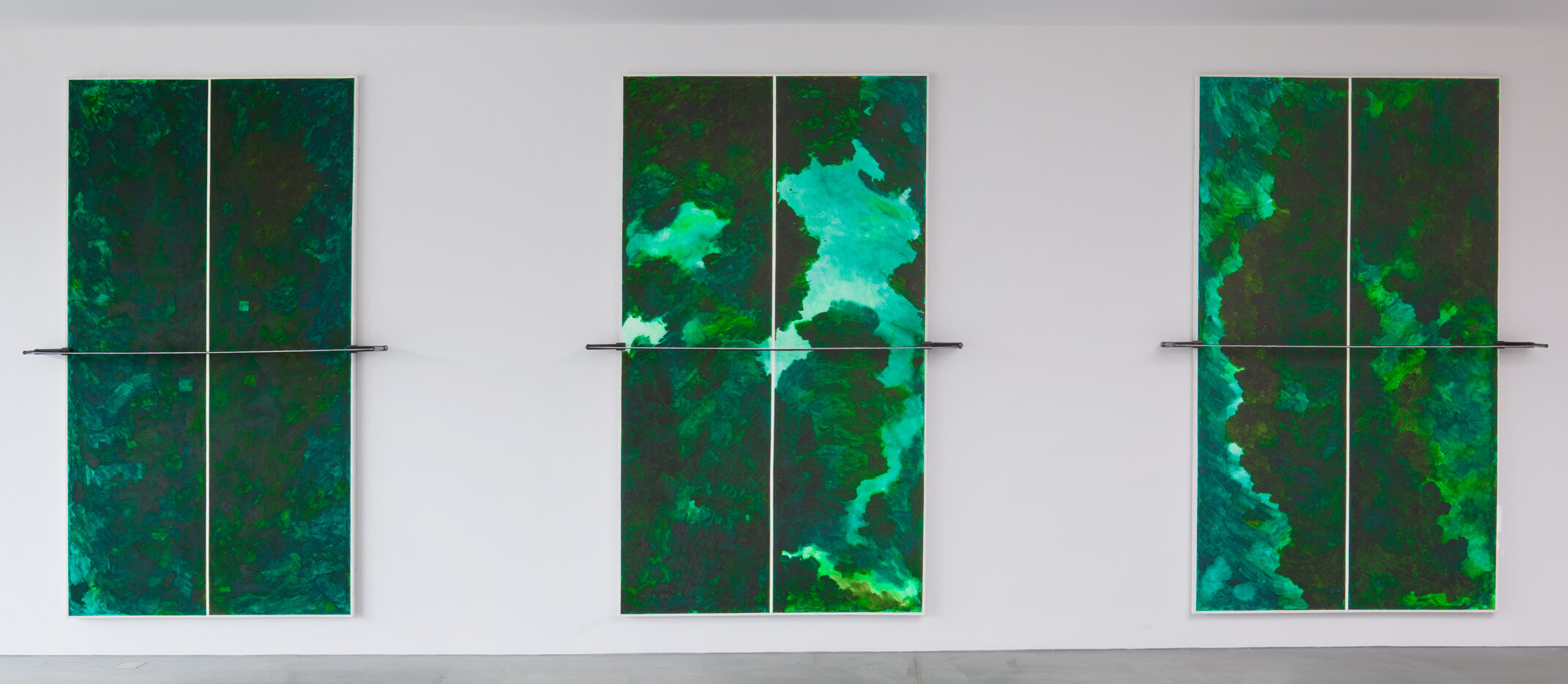 The title of the exhibition GROP is an acronym for Green Rectangle of Paradise (c.1980s), both a key work in the show and a reoccuring motif in the artist's work. Green Rectangle of Paradise explores Solomon's preoccupation with utopia and making the invisible visible, a theme which continues throughout the exhibition.