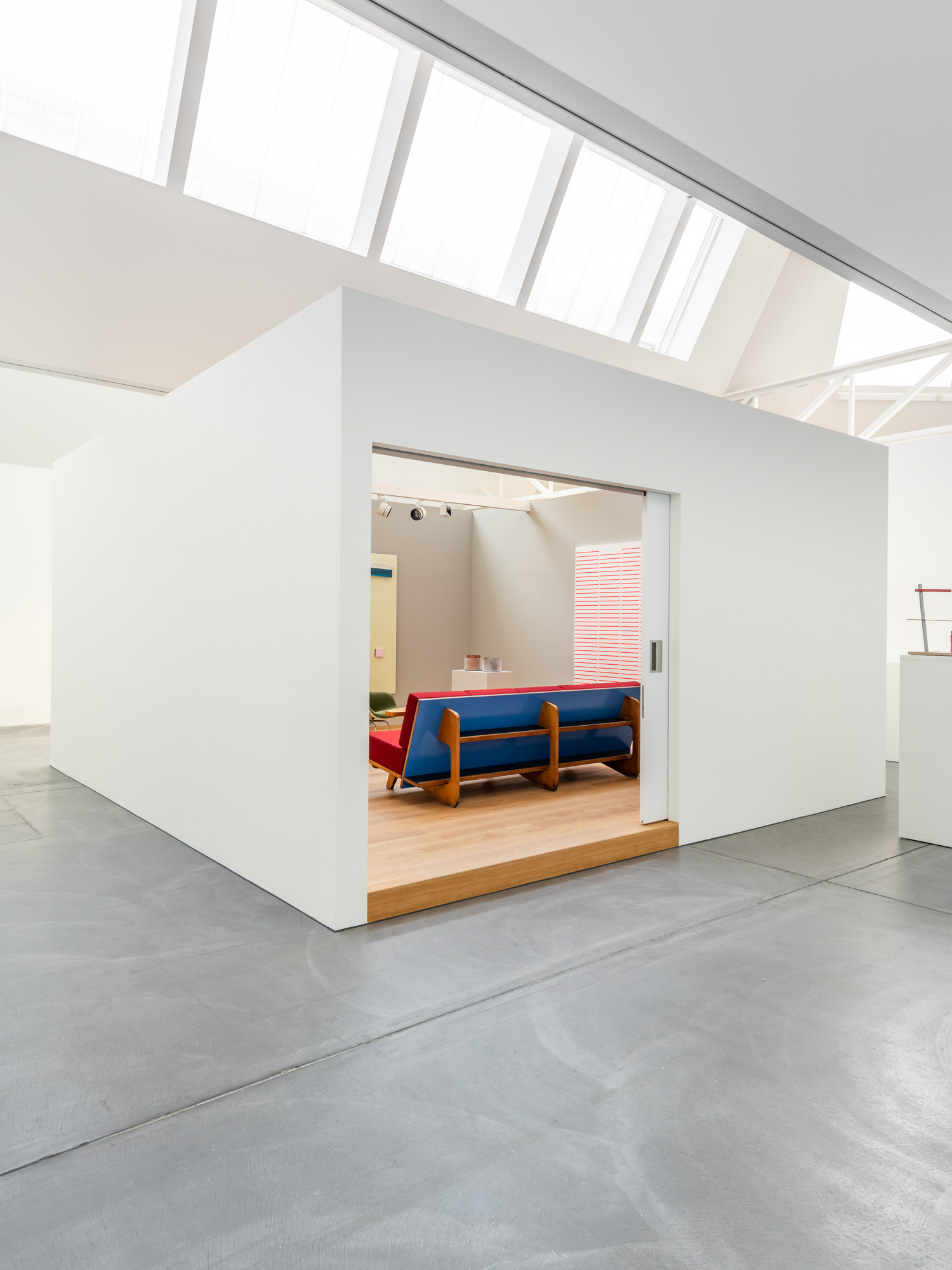 Apr 08 – Jun 13 2020
von Bartha, Basel
Welcome to the new von Bartha showrooms, featuring pieces by Imi Knoebel, Landon Metz, Terry Haggerty, Ricardo Alcaide, Bob & Roberta Smith, Mike Meiré, Anna Dickinson and Boris Rebetez. Scroll down if you would like to enquire about the works.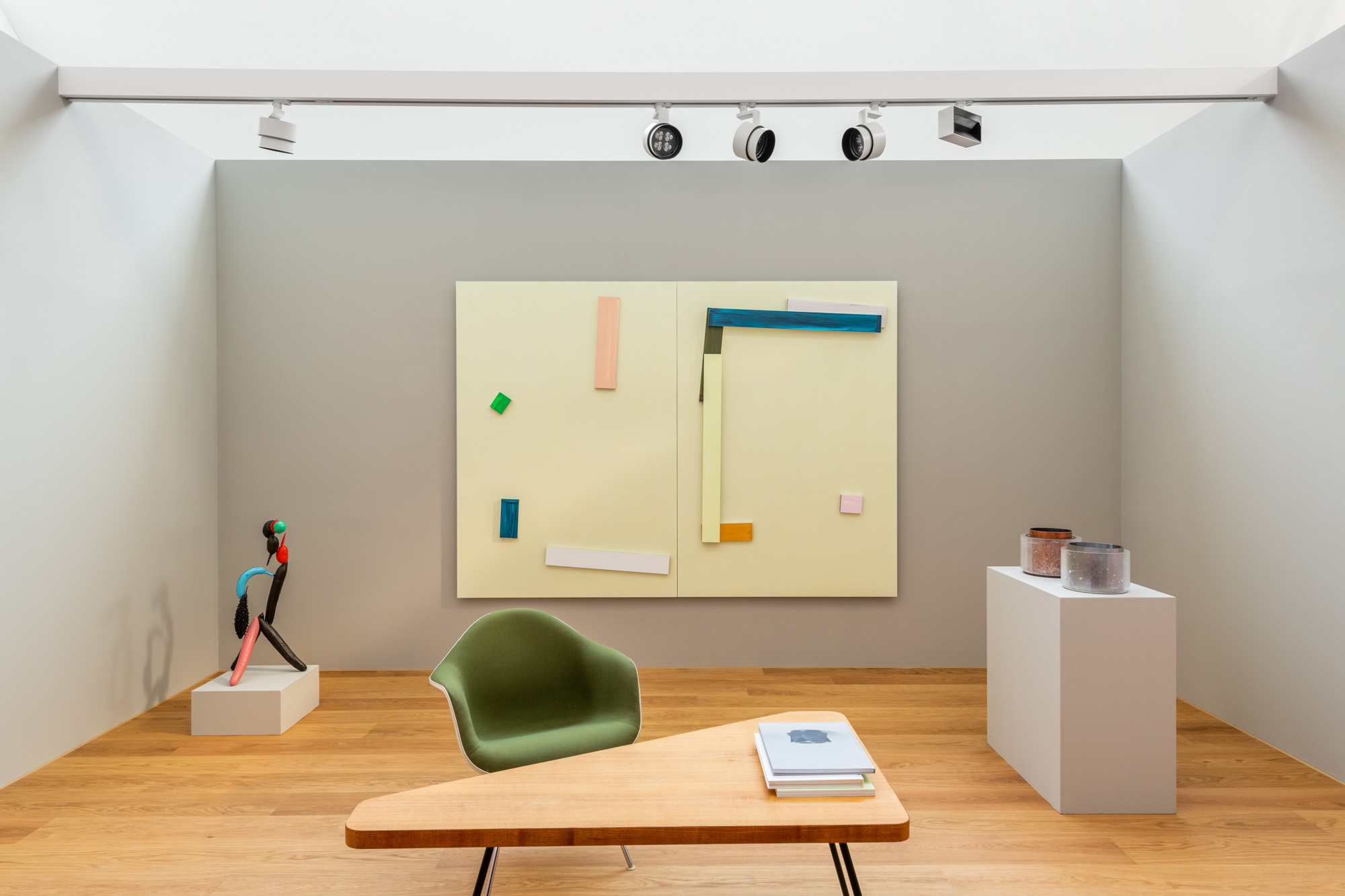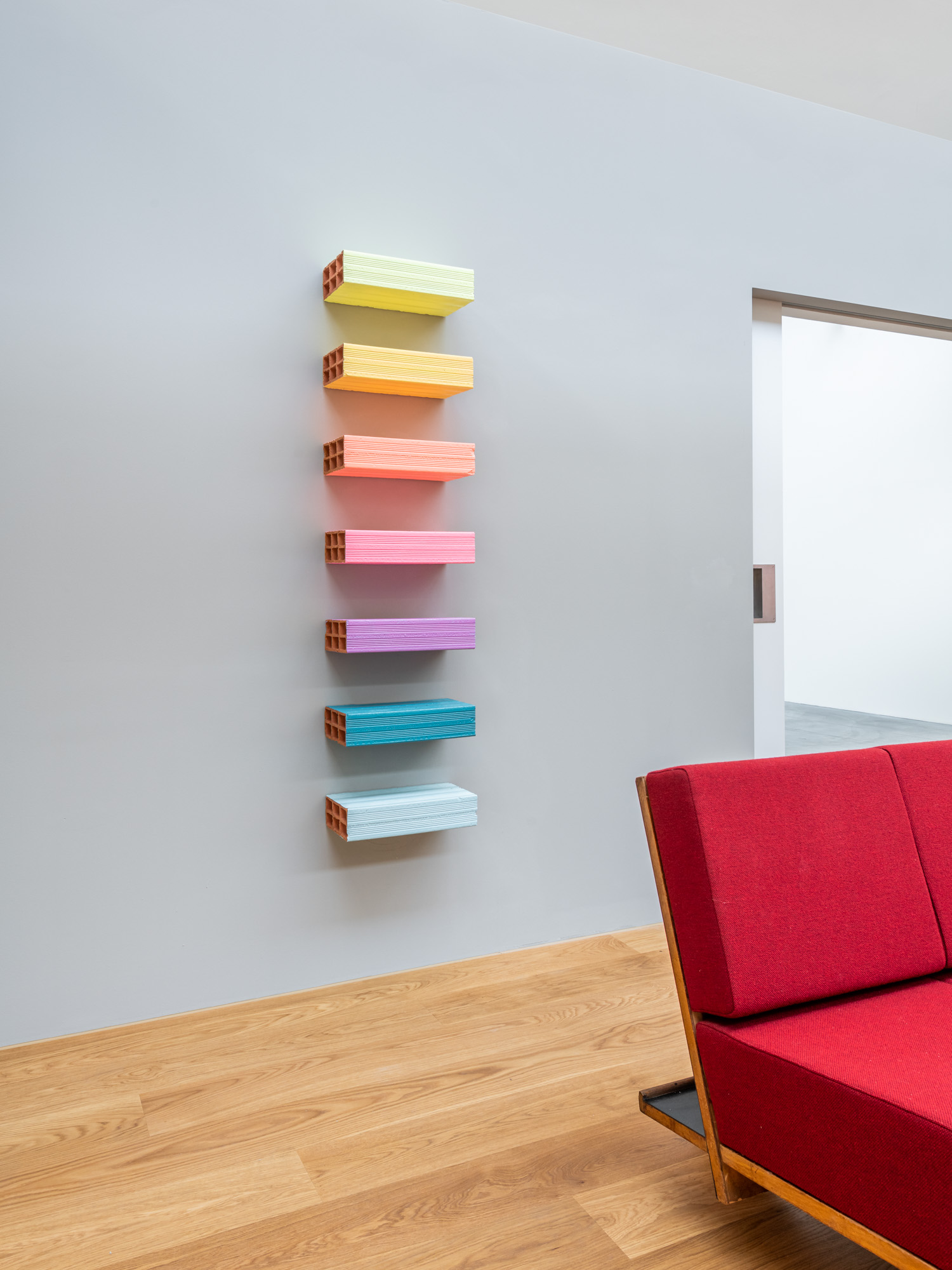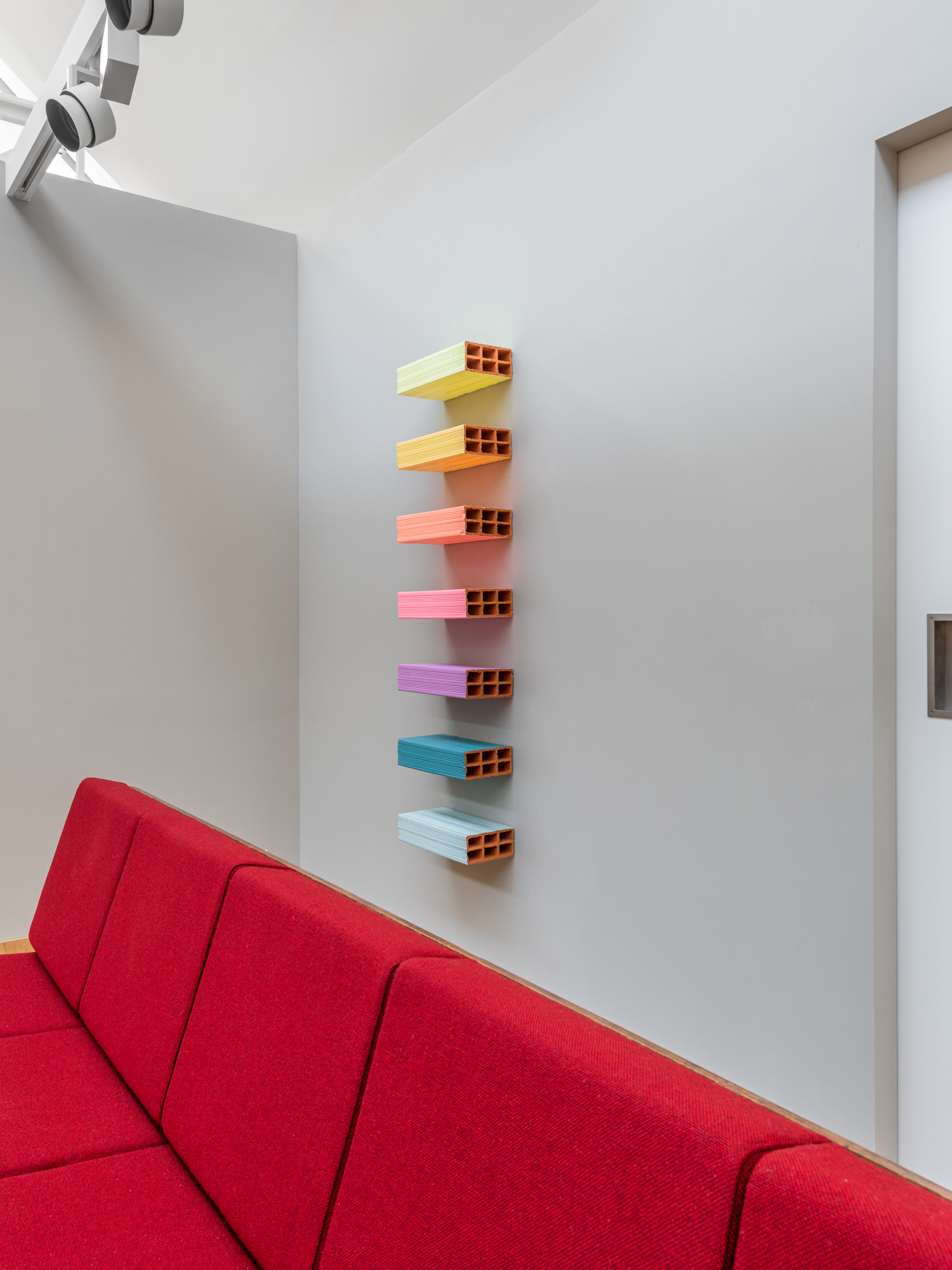 Ricardo Alcaide was born in 1967 in Caracas, Venezuela, he lives and works in São Paolo, Brazil.
Ricardo Alcaide examines constructed lived-in environments. His minimal aesthetic is influenced by modernist architecture and his site specific works reflect on the social implications of urban planning and ghettoization. The artist currently lives and works in Brazil and has exhibited internationally, including participation in solo shows such as 'Sunset' at von Bartha, S-chanf (2019) 'Presque Rien' at Geukens & De Vil, Antwerp (2019) as well as participating at the XIII Bienal Femsa, Zacatecas in 2019 and more.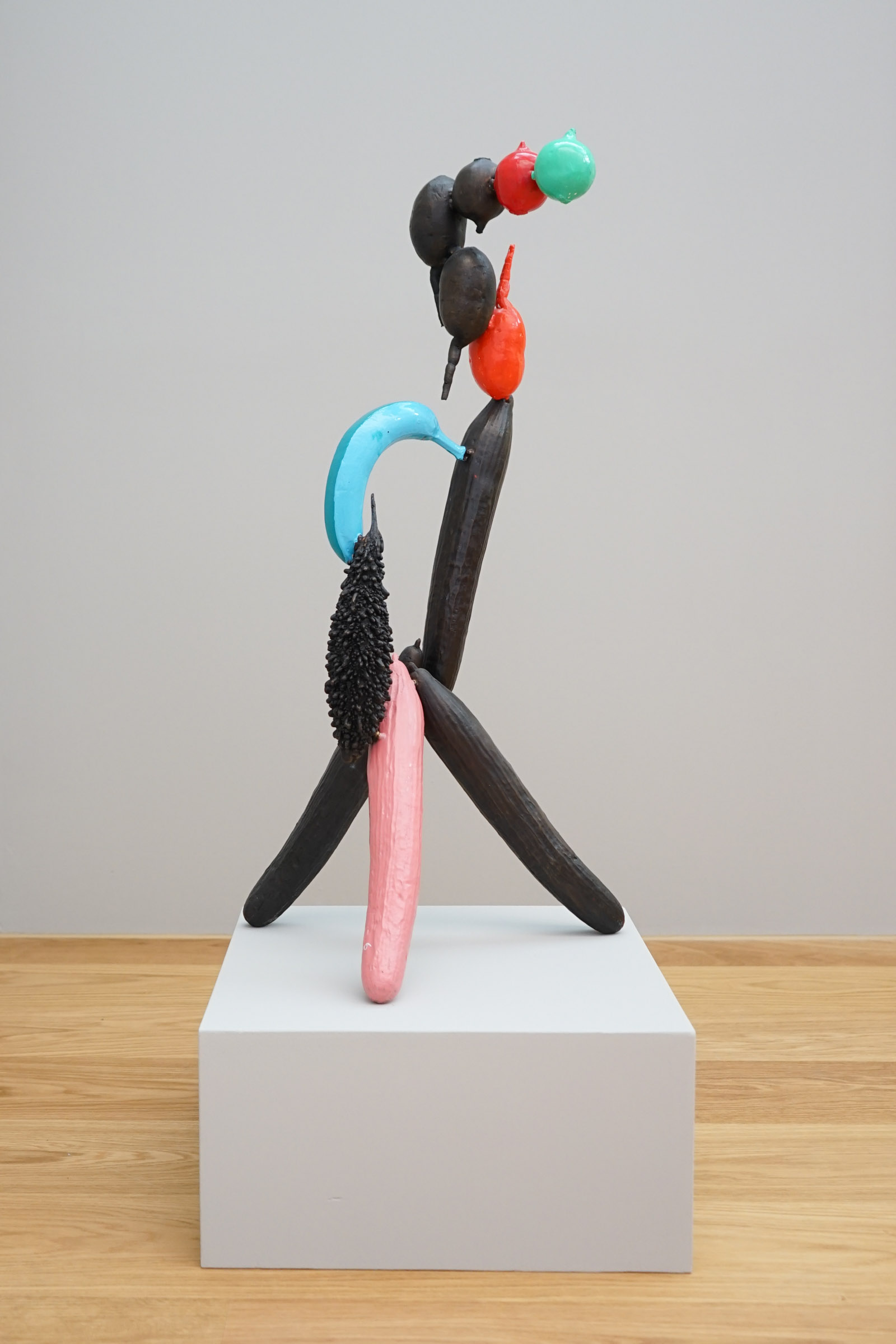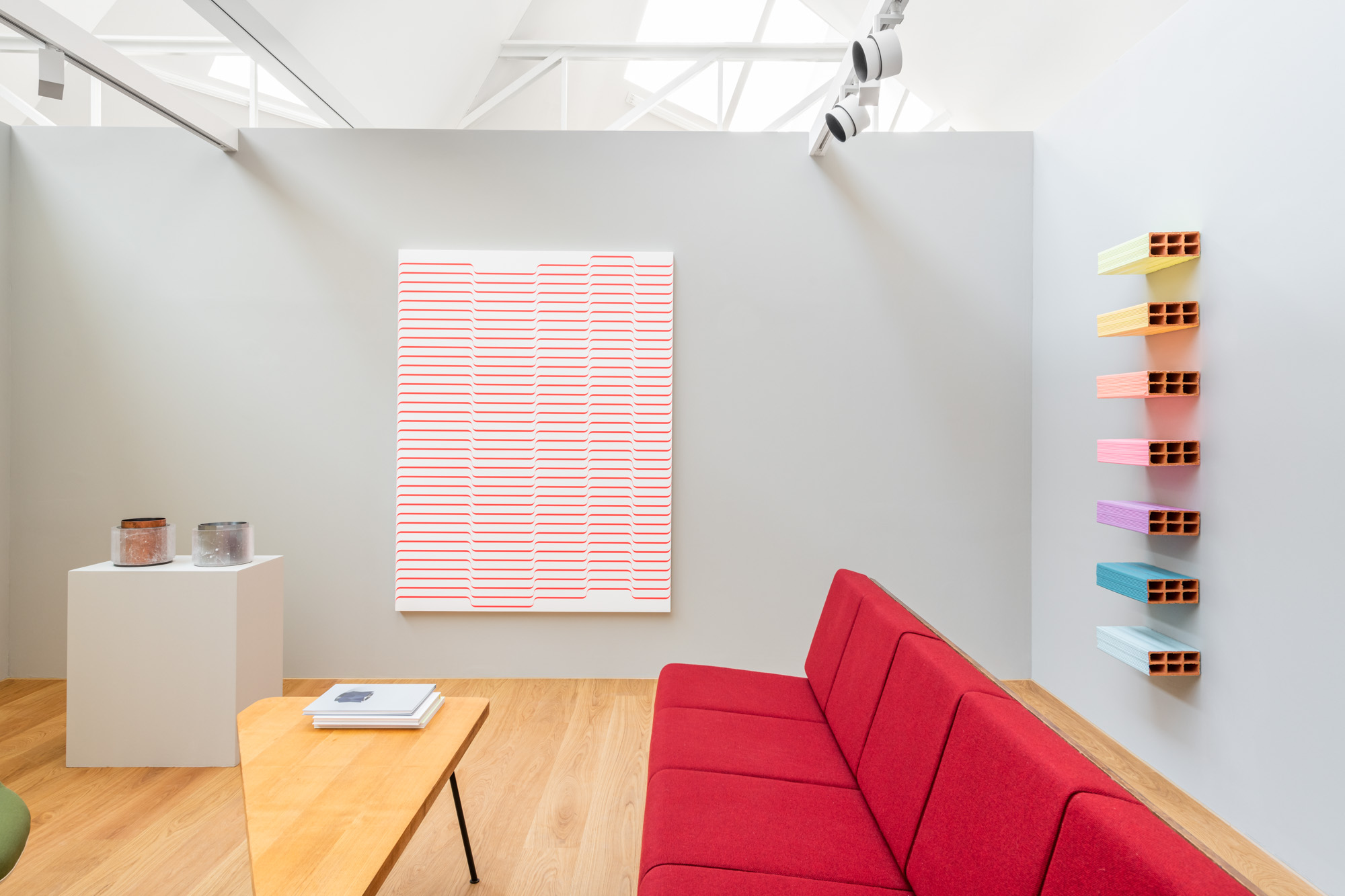 Terry Haggerty was born in 1970 in London, England. He lives and works in Berlin, Germany.
After studying at the Chel­tenham School of Art, Glouces­ter­shire, Haggerty has exhib­ited widely at gal­leries and muse­ums around the world, includ­ing Sikkema Jenk­ins, New York; Max Het­zler, Berlin; Ham­mer Museum, Los Ange­les; Aldrich Museum, Conecti­cut; and PS1, Long Island City.
The concept of the trompe-l'oeil; the interplay between reality and illusion, has always fascinated artists. In this way, with the simple gesture of curving lines, Haggerty is able to create complex illusions, garnering both volume and depth. The artist carefully considers ambiguous forms and likenesses, to familiar indicators of space such as ledges, edges, corner and gaps. Nevertheless, the viewer is not only drawn to Haggerty's paintings as a result of the suggestion of plasticity, but also owing to their cool, smooth, machine-like surface perfection.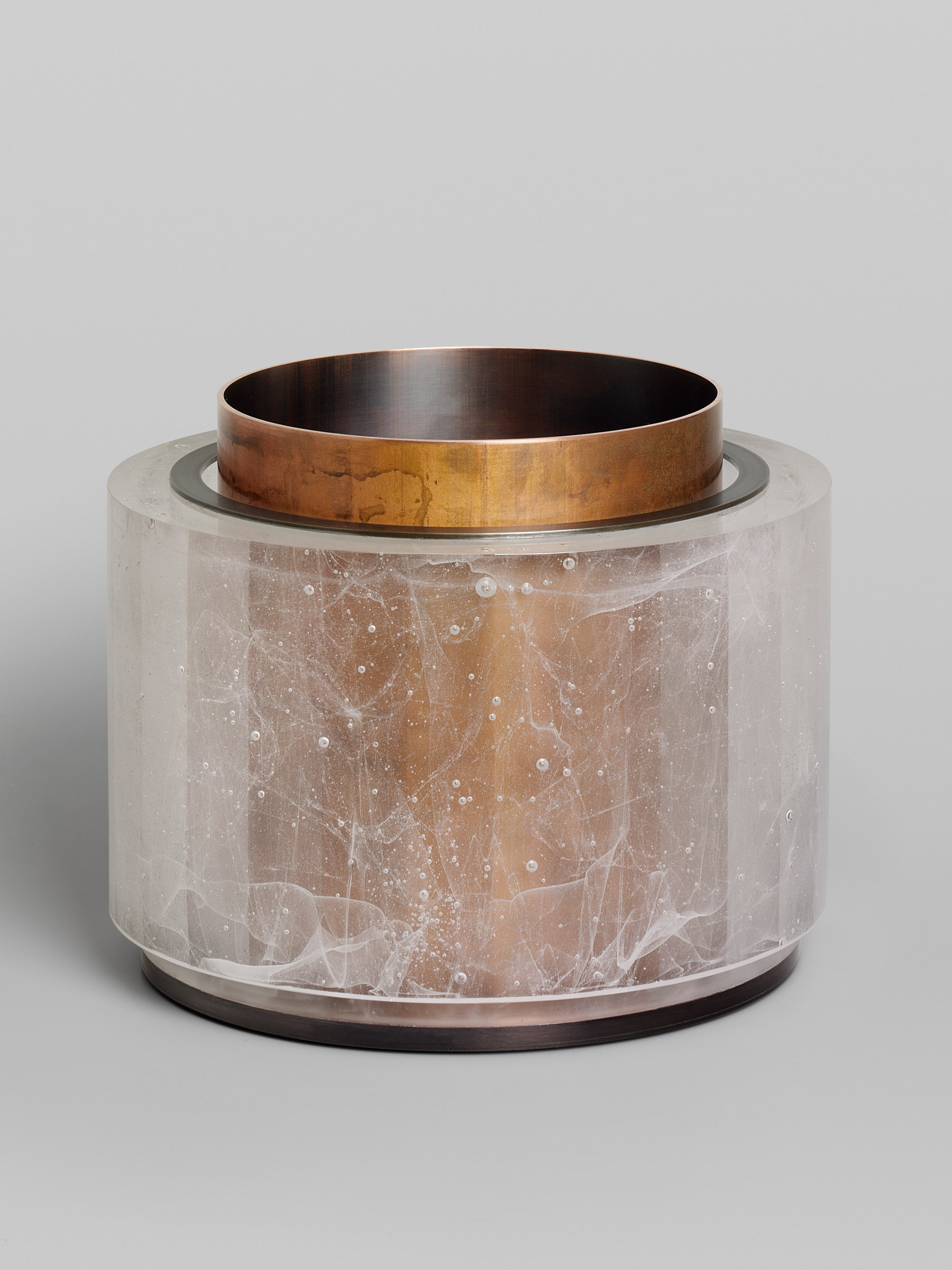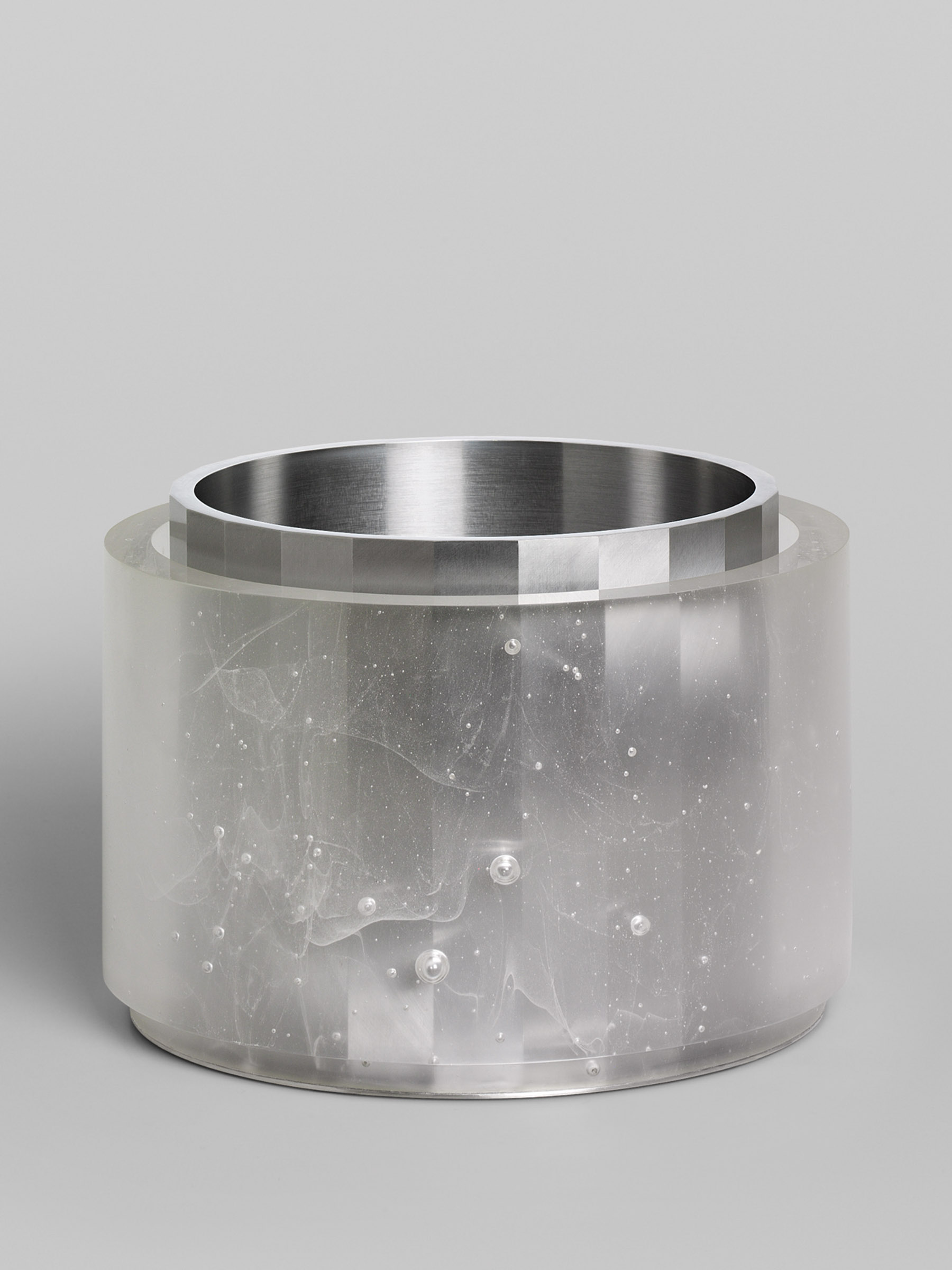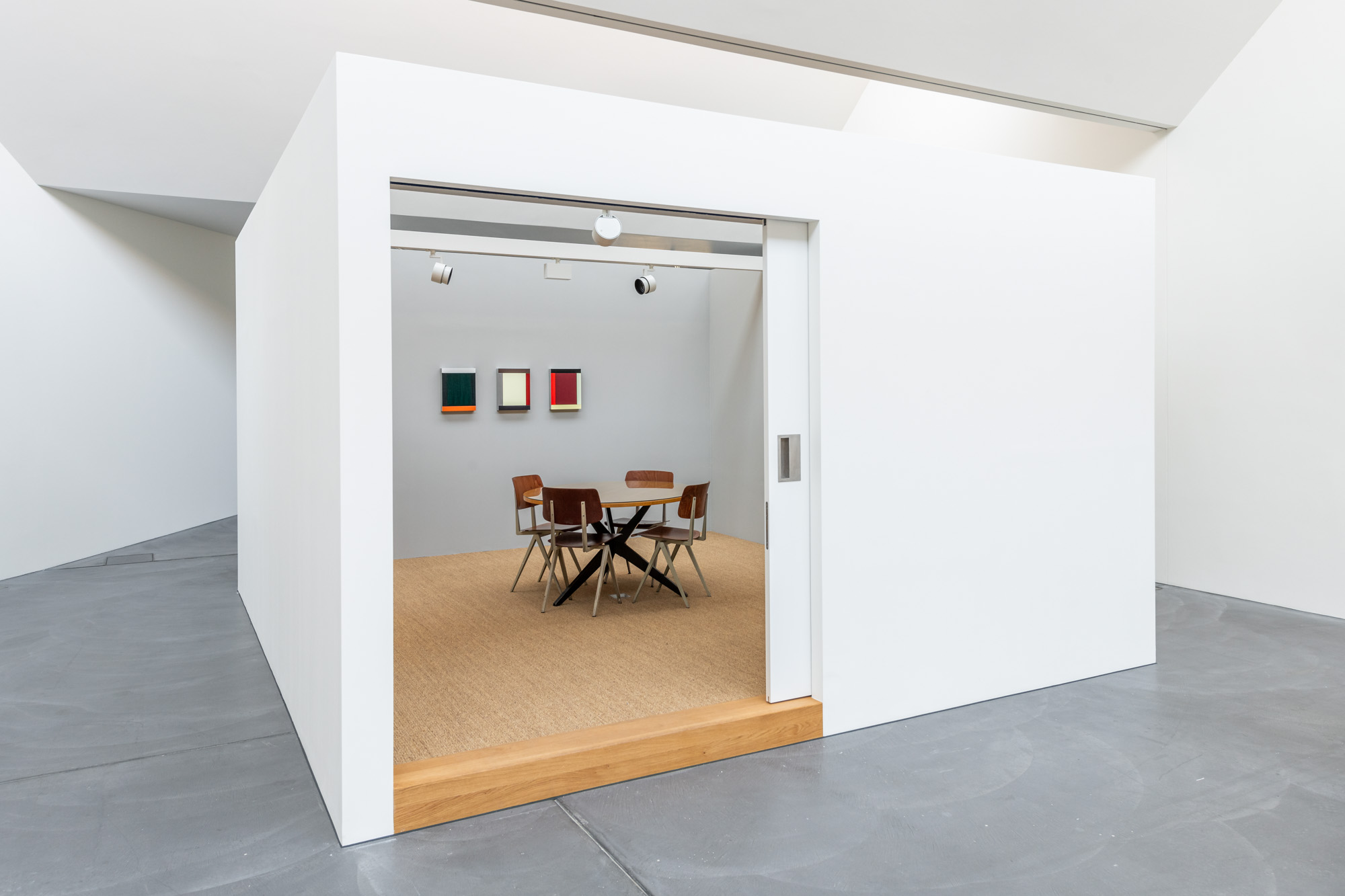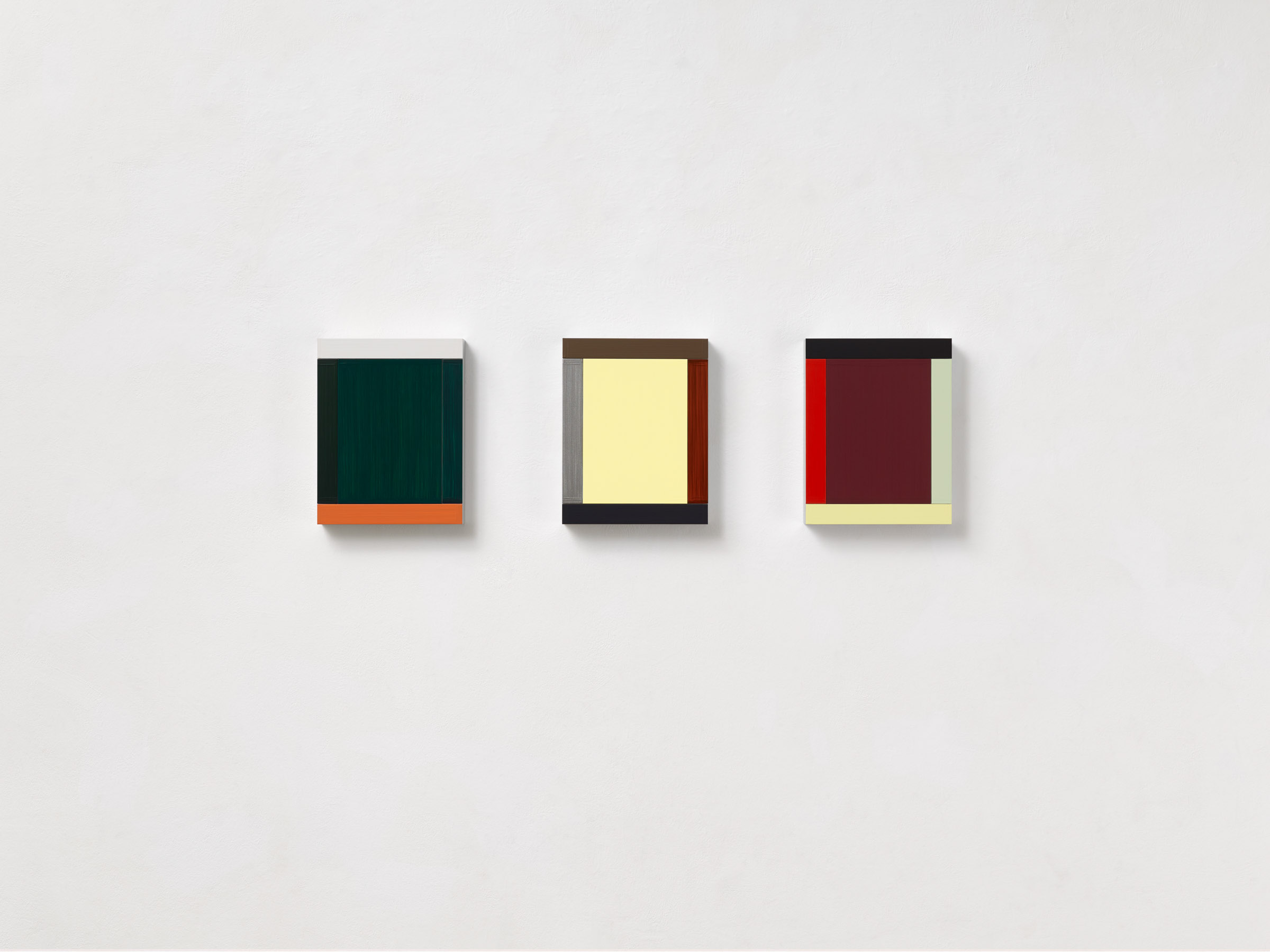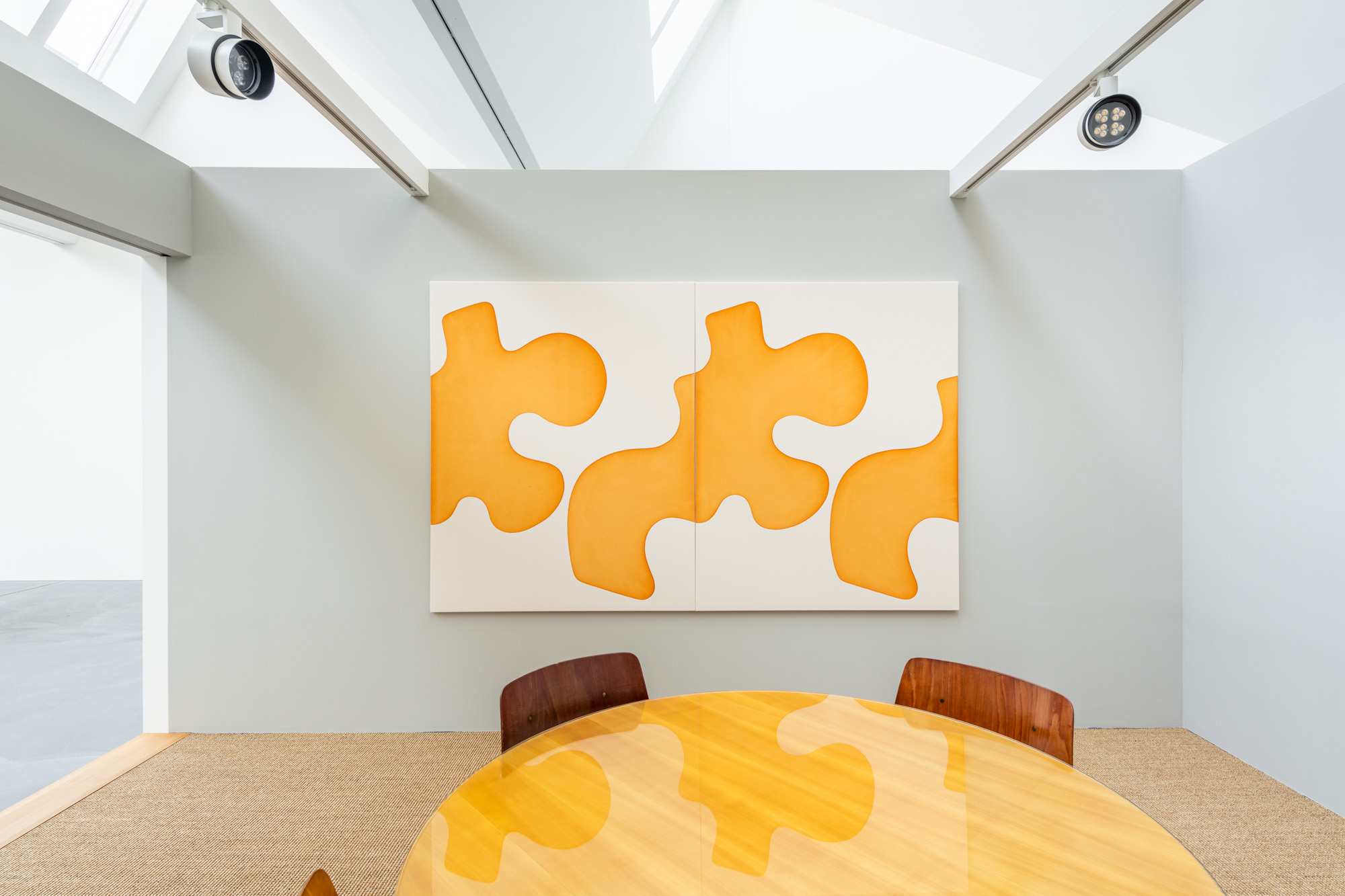 Imi Knoebel was born in 1940 in Dessau, Germany. He lives and works in Düsseldorf, Germany.
Knoebel stud­ied from 1962 – 64 at the Werkkun­stschule (School for Applied Arts) in Darm­stadt and moved in 1964, fas­ci­nated by the teach­ing style and per­son­al­ity of Joseph Beuys, to the Kun­stakademie (Art Acad­emy) in Düs­sel­dorf. Knoebel, how­ever, dis­tanced him­self from the other Beuys stu­dents and devel­oped his own, min­i­mal­ist style, influ­enced by its great fore­run­ner Kazimir Male­vich. Fol­low­ing puris­tic line draw­ings, light pro­jec­tions and white paint­ings (1972 – 75) Knoebel turned to colour for the first time in 1974. During the 1980s the artist experimented with found objects, incorporating them within his installation pieces. Continuing his investigation into the medium of painting, Knoebel has also expanded his practice to an architectural scale; his largest commission to date saw the artist design several stained glass windows for the Notre-Dame de Reims cathedral, installed in 2011 and 2015.