Beat Zoderer
Um 5 Ecken Herum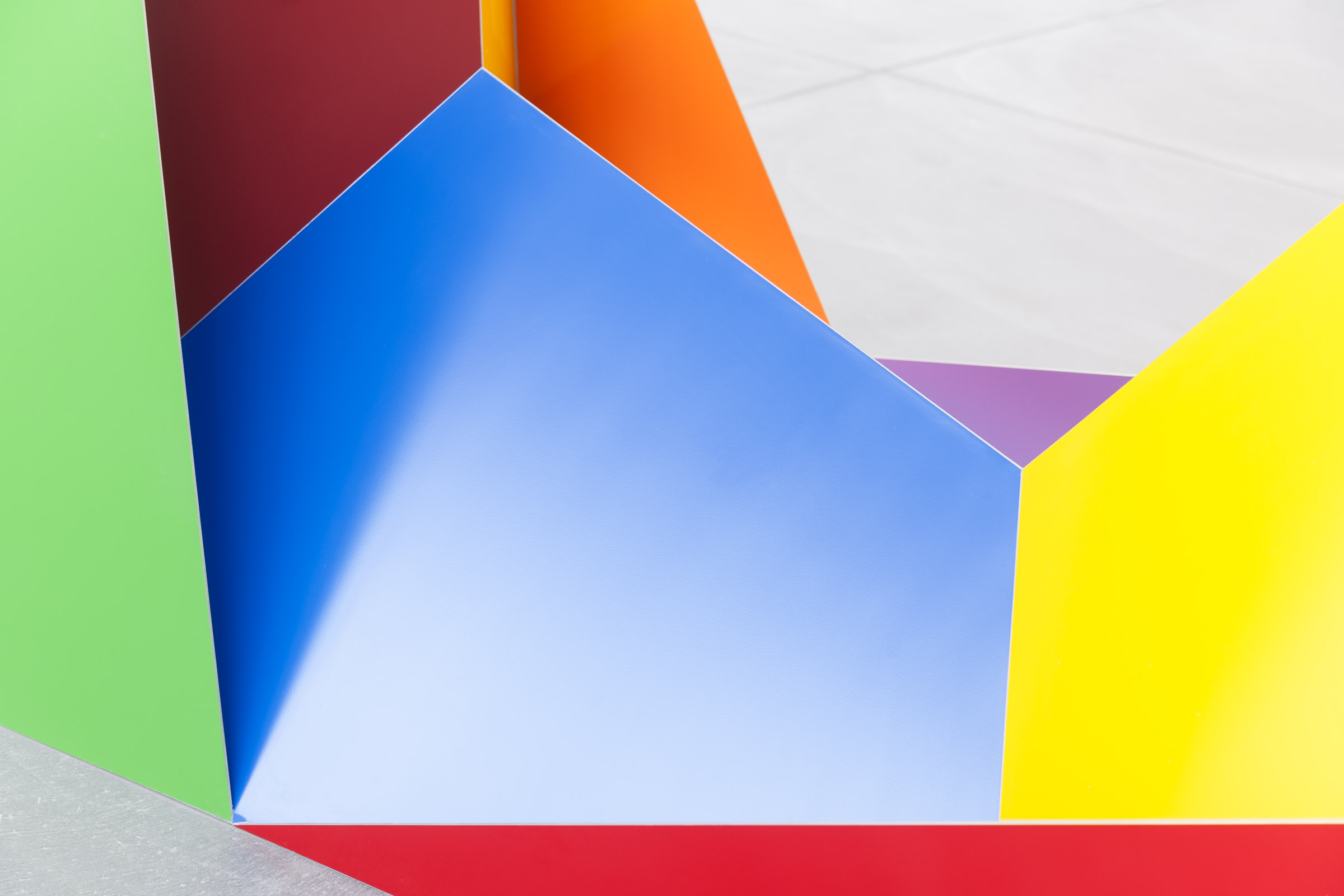 APR 06 2017 – MAY 27 2017
von Bartha, Basel
Internationally acclaimed Swiss artist Beat Zoderer exhibits at von Bartha, Basel. Over the past four decades, Zoderer's ever-evolving artistic style has seen him explore the qualities of the grid – through the manipulation of pattern and negative space, and the repetitive combination of uniform elements – and experiment with the properties of industrially produced materials.
The artist explains: "It is good to have the freedom to change directions from time to time. I start something and as soon as I see that a work unexpectedly develops into a different direction, which I have not intended – it is ok. I think this has to do with how I approach a new work in the research laboratory and the complete freedom of experimentation."
Through a complex process of removal and addition, organisation and re-adjustment, Zoderer explores the potential of grid systems, often disturbing or interfering with their composition; faults, omissions or chaos allow the regularity to become more apparent and even more effective. Using a range of readily available materials such as wood, sheet metal and office supplies, Zoderer creates sculptures, room installations, drawings and paintings. Exploring the material's inherent possibilities, Zoderer poses formal questions that lead to ingenious and often ironic visual experiences. He materialises his ideas within authentic and direct gestures, indulging an enthusiasm for luminous ready-made colours, and for the diverse characteristics of the material itself. The imperfections of his constructions are clearly visible – an essential characteristic of Zoderer's work – small surface irregularities, or so-called "surprises", are integral to the artistic process.
The title of the exhibition; "um 5 Ecken herum" ("Around 5 Corners") refers to two-dimensional shapes, consisting of five angles and five sides. Starting his works with scalene pentagrams, Zoderer creates various complex sculptures and wall objects. The repetitive combination of these uniform, geometric polygons results in irregular plastic objects, which consciously provoke the attention of the spectator through their manipulation of negative space.
Error. No content found for Slider