Bernar Venet
Trajectory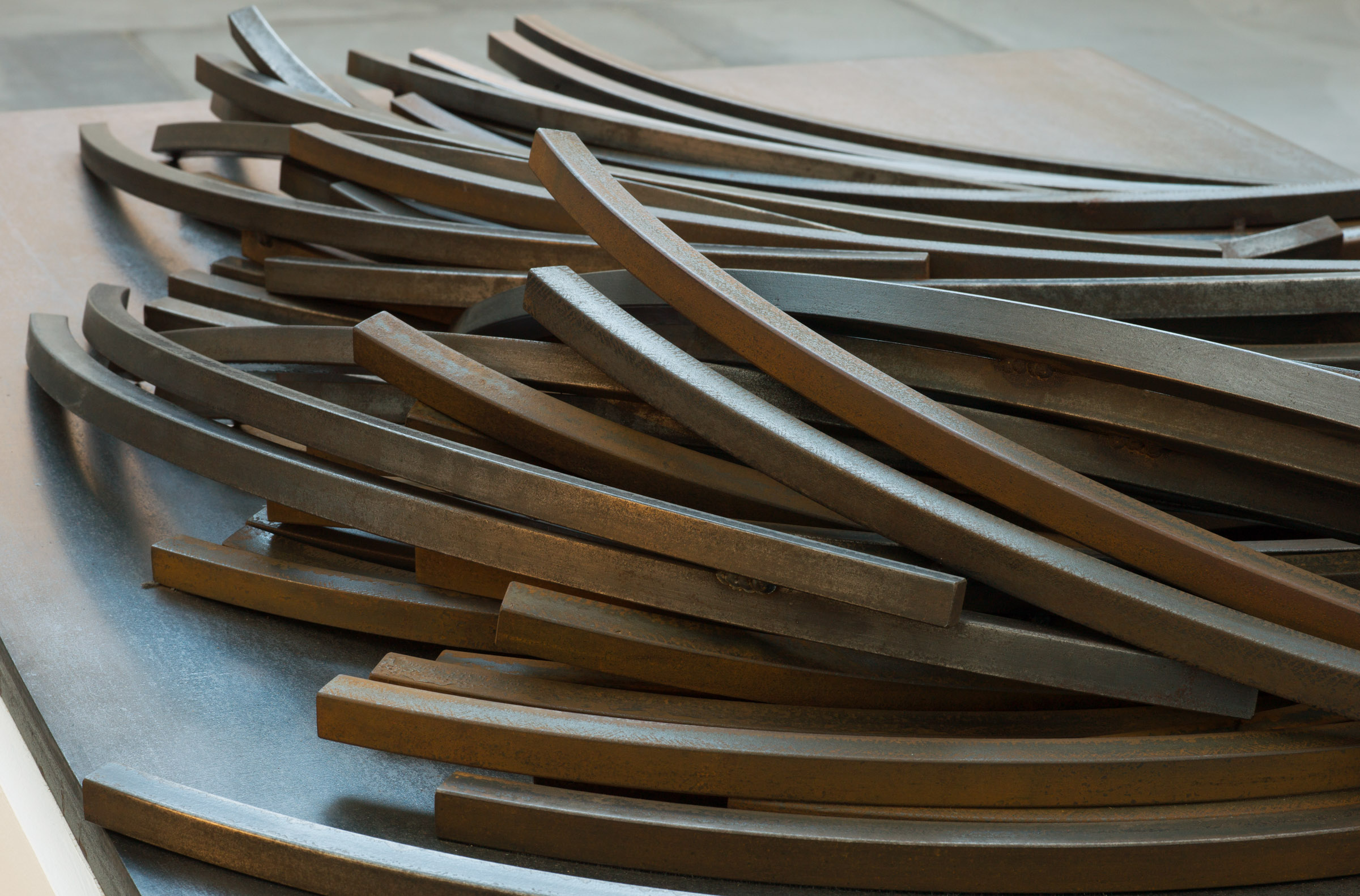 NOV 21 2020 – FEB 20 2021
von Bartha, Basel
Von Bartha is pleased to present two solo exhibitions by Imi Knoebel and Bernar Venet in the gallery's Basel space, 21 November 2020 – 20 February 2021. Installed in the front space of the gallery, CENTRUM will feature new large-scale art works by German artist Imi Knoebel.  Running concurrently with Knoebel's exhibition, TRAJECTORY will feature a series of paintings and new sculptures by French artist Bernar Venet in the gallery's main hall, exploring the artist's attraction to pure science as a subject for art.
French multidisciplinary artist Bernar Venet works across painting, drawing, photography, sculpture, and performance. TRAJECTORY will feature a series of eight paintings and two new sculptures by the artist in the main hall of the gallery. An exploration of the artist's concept of monosemy, the exhibition will feature a series of six recent paintings (2018-2020) which embody Venet's commitment to self-referentiality. The artist is drawn to the beauty of the immediate simplicity and purity of a formula, and assigns no further meaning to the canvases that present these diagrams. This series harks back to Venet's conceptual programme of work from the late 1960s when the artist began to incorporate mathematical and scientific texts and formulas into drawings, onto canvases, and in photographic blow-ups. TRAJECTORY will feature two paintings originating from this early era of the artist's practice, which will be exhibited alongside the new series. TRAJECTORY will also feature two sculptures by Venet, Dispersion/Arcs, exhibited on plinths in the centre of the space, which continue the artist's investigation into the mathematical and philosophical implications of the line as well as the dichotomy between order and chance..
Venet gained recognition in the 1960s for his Goudron (Tar) paintings and his iconic sculpture Tas de Charbon (Pile of Coal), widely recognised as the first sculpture without a specific shape. He soon developed formalist sculptures in the medium of steel, a material that would become central to his practice. Venet says that his sculptures are about "how the material resists. It is a test of strength—a battle between myself and the piece of metal".
Stefan von Bartha, Director, commented: "It's an immense pleasure to host two solo shows by such established artists. But for me, the even greater highlight is that both exhibitions will feature very focused bodies of works which will be in an exciting dialogue with the gallery's architecture".
Opening: Saturday, November 21, 2020, 4 – 7 pm
von Bartha follows the recommendations of the Federal Office of Public Health and implements sanitary measures to protect our team and visitors from Covid-19 and from its spread.
Error. No content found for Slider