Bob & Roberta Smith
A Message From The Mountain Top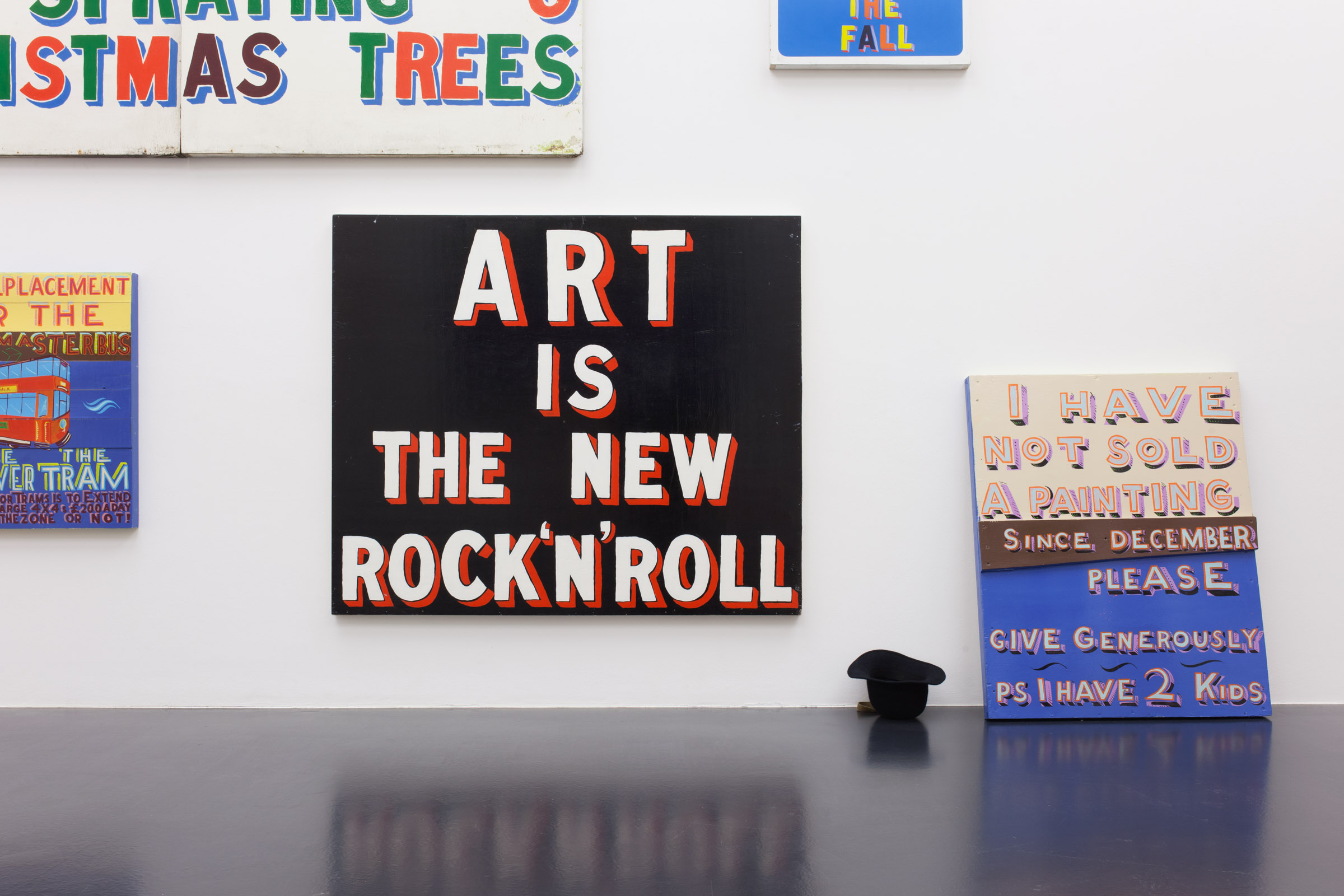 FEB 20 2015 – MAR 21 2015
von Bartha, S-chanf
Von Bartha is pleased to announce a new exhibition by the artist Bob and Robert Smith, which will take place at the gallery's S-chanf space, a converted barn in the Engadin Alps near St Moritz.
Bob and Roberta Smith see art as an important element in democratic life. Much of their art takes the form of painted signs. Central to Bob and Roberta Smith's thinking is the idea that campaigns are extended art works which include a variety of consciousness raising artefacts. Bob and Roberta Smith's best known works include: Make Art Not War, which belongs to the Tate collection; and Letter to Michael Gove, a letter to the now former UK Secretary of State for Education reprimanding him for the "destruction of Britain's ability to draw, design and sing".
As well as hosting a radio show called Make Your Own Damn Music on Resonance FM, Bob and Roberta Smith is a writer and musician, often performing with the Ken Brasley Playboy band.
About the artist
Bob and Roberta Smith is the pseudonym of the artist Patrick Brill. Born in London, he studied at the University of Reading from (1981-1985) and Goldsmiths College (1991). He trained as a sign painter in New York and uses text as an art form, creating colourful slogans on banners and placards that challenge elitism and advocate the importance of creativity in politics and education.
Error. No content found for Slider