Felipe Mujica
Dedicated To The Bird We Love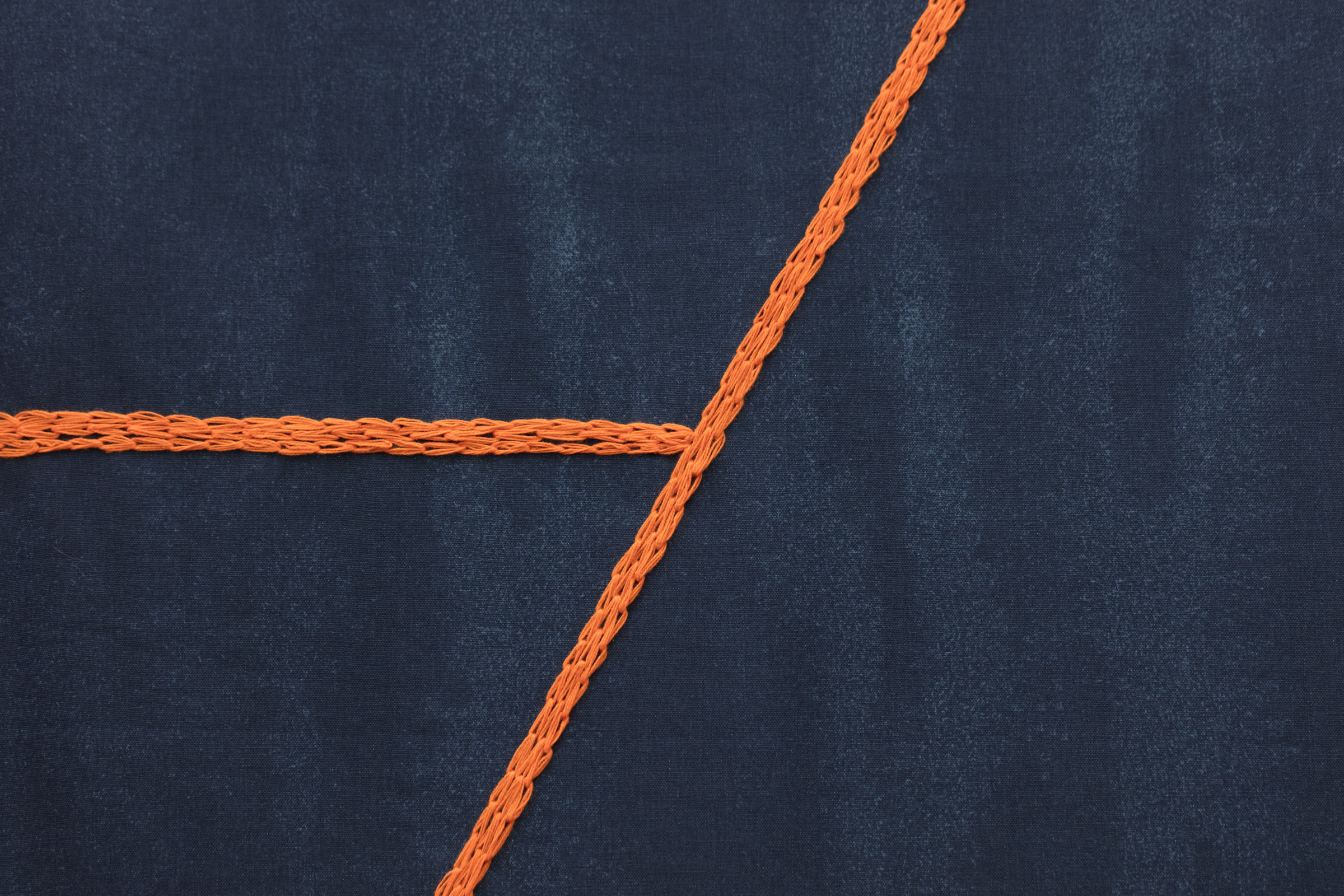 JUL 30 2017 – SEP 09 2017
von Bartha, S-chanf
Von Bartha, S-chanf announces an exhibition of new works from the Chilean artist Felipe Mujica. Known for his two dimensional fabric works, Mujica's practice encompasses installation, drawing, collapsible sculptures and printmaking. Appropriating the title from a 1970 album by the Norwegian psychedelic band Oriental Sunshine, the work is particularly influenced by Modernism and the international artistic, social and political movements of the late 60's and 70's. Mujica's exhibition expands on von Bartha's interest in Latin American art movements of the 20th Century, including Arte Concreto and Arte Madi.
Created specifically for von Bartha's unique S-chanf gallery – a converted patrician house in the Swiss Alps – Mujica's panels operate as both sculptural objects and functional architectural interventions. Placed internally and externally to the white cube space, the vibrant works serve as modifiable extensions to the gallery walls; some of the 'curtains' are movable, redirecting the viewer's passage through the exhibition and thus positioning them as collaborators in the piece.
Displayed alongside the fabric panels are a selection of Mujica's silkscreen prints. Exploring the idea of a universal 'visual language' Mujica reuses, rearranges and reprints drawings and prints from the 60's to 70's (including Latin American political posters, psychedelia, Japanese graphic design and science fiction book covers) to investigate the power of the image, and examine the changing social and symbolic status of cross cultural references. Defying notions of locality, these images overlap and sometimes borrow or simply steal from each other: designs associated with psychedelia or Op Art are discernible across Chilean political posters, Japanese commercials, copyright-free image banks and international novels.
The works highlight the image's ability to morph and mediate between high and low culture, as well as across different geographies and contexts. Mujica sees the designs as imbedded within, and inseparable from, their historical context; notions of the communal and the collective, feminism and civil rights, sexual liberation, experimental pedagogies and the rise of countercultures are all perceivable with the silkscreen prints – presenting new readings of historically charged references.
Error. No content found for Slider