IMAGINARY COLLECTION Vol. I
von Bartha x Mike Meiré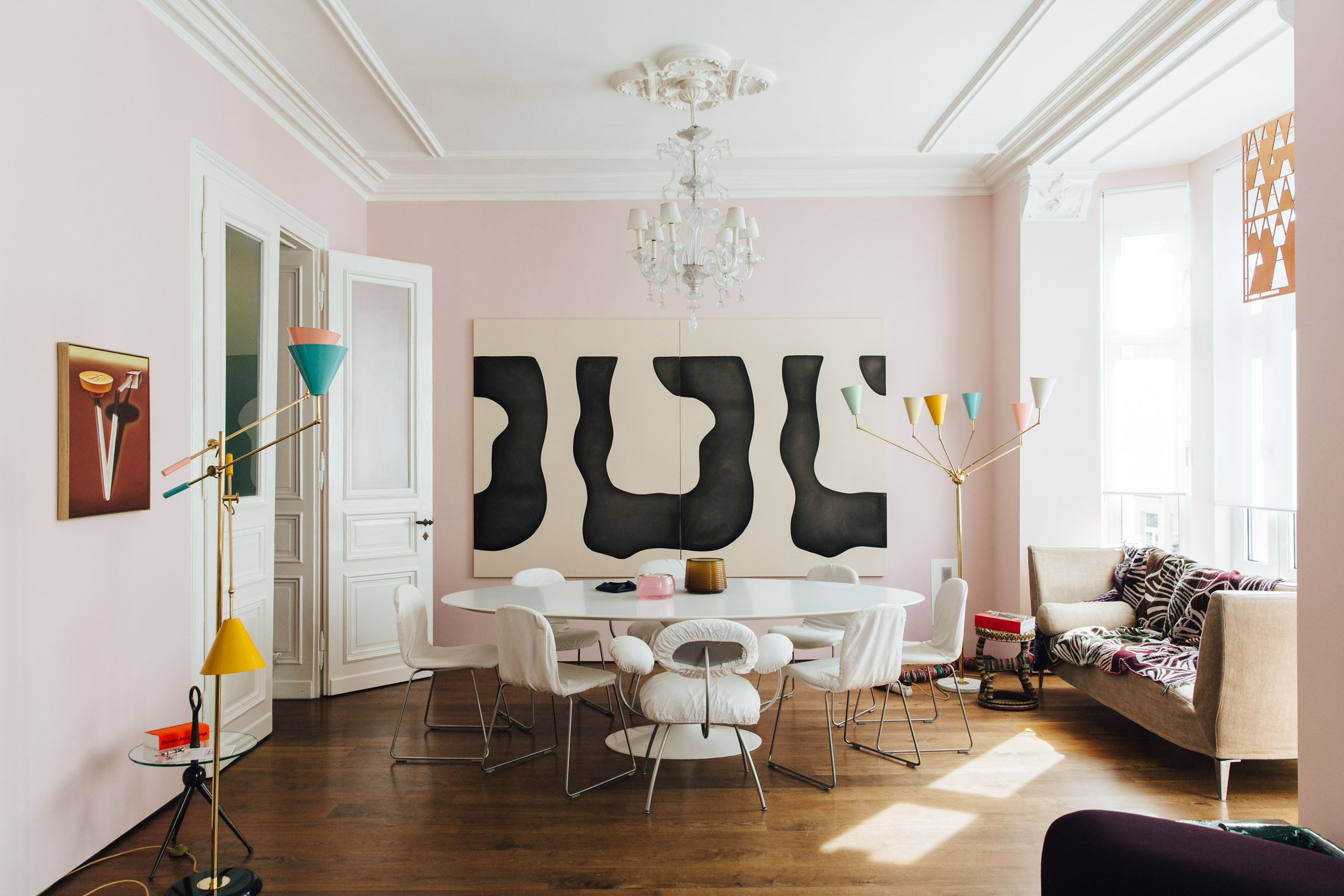 APR 18 2018 – APR 20 2018
von Bartha, Cologne
von Bartha gallery announce:
The Imaginary Collection: von Bartha X Mike Meiré
Cologne
April 19 & 20 / 2018
Von Bartha announce the launch of 'The Imaginary Collection', an ongoing series of temporary exhibitions from the gallery's archive, curated by independent collectors and presented within their own homes. The inaugural edition of 'The Imaginary Collection' coincides with Art Cologne 2018 (April 19 – 22) and will be hosted by Art Director, artist and collector Mike Meiré in his Cologne apartment.
Challenging the conventional exhibition model, von Bartha replaces the classic white cube with the domestic environment. Grown from a pursuit for greater exhibition space outside of the demanding toll of art fairs and long in-house exhibitions, von Bartha introduce a third model, in which they not only exhibit important archived works, but also new models of presenting and accessing artists.
The opening edition of 'The Imaginary Collection' series is exhibited on the first floor of Meiré's apartment. As curator and artistic director of the project, Meiré selects pieces from von Bartha's existing inventory to display within his home over the period of two days (with his own collection temporarily removed). Usually compiled slowly over many years, this temporary collection is instead one of impulse and illusion, reflecting the curator's feeling at one moment in time, before disappearing entirely.
This marks the first time Meiré's family apartment will be opened to a wider audience; a family home run by Mike and his wife Michelle Elie – alongside their three sons – the beautifully designed historical building has previously been kept private.
Gallery owner Stefan von Bartha explained: 'As galleries increasingly live for the small time frame around an opening event, and no longer for the long months in between, the reliance on art fairs to exhibit treasured inventory has become an unavoidable demand. In nearly every European city, at least once a year, you'll encounter a buzzing atmosphere of first sales announcements, high numbers and stressed out collectors and galleries. Keen to develop new models of gallery programming, we began thinking about how else we might display those treasures too often hidden away inside our storage. So, as a third platform for showing art – beyond the gallery space and the international fair booth – we now introduce: 'The Imaginary Collection'.'
Meiré commented: 'I'm excited to be a part of this unique collaboration, which sees von Bartha offer collectors – and all art-enthusiasts – an exclusive presentation of their artists in my family home. Curated through my eyes, works from the gallery's amazing archive, including pieces by Superflex, Imi Knoebel, Ricardo Alcaide, Florian Slotawa and Konrad Klapheck (among others), will be on show for two days only.'
Further editions in the series are to be announced.
Error. No content found for Slider