IMAGINARY COLLECTION Vol. I
von Bartha x Leopold Weinberg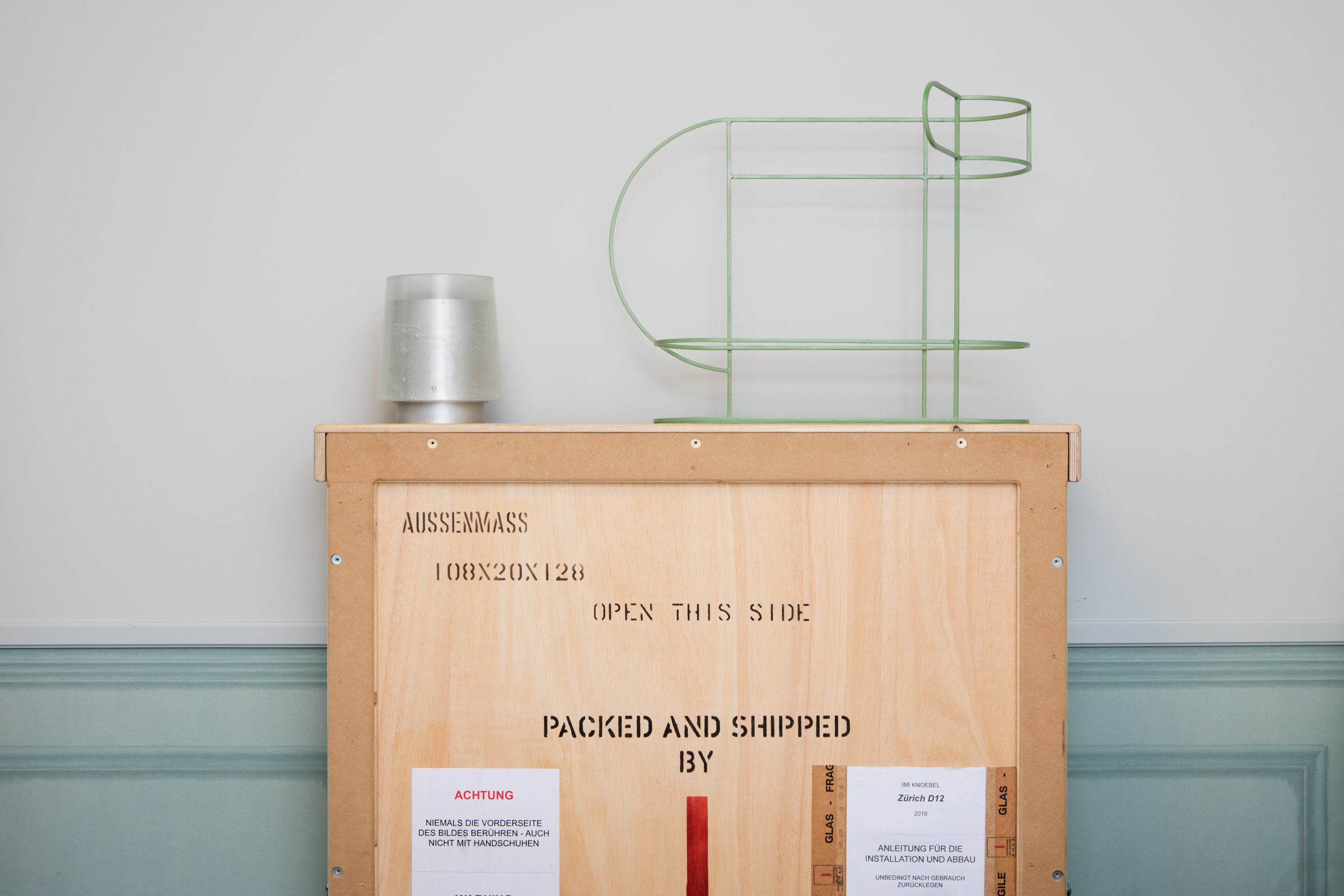 OCT 26 2018 – OCT 27 2018
von Bartha, Zürich
von Bartha gallery announce:
The Imaginary Collection: von Bartha X Leopold Weinberg
Hotel Helvetia – Stauffacherquai 1, 8004 Zürich
Opening hours
Friday, October 26: 02:00 pm – 06:00 pm
Saturday, October 27: 11:00 am – 04:00 pm
Following a successful inaugural edition in April this year, von Bartha are pleased to announce the second edition of 'The Imaginary Collection' – an ongoing series of temporary exhibitions from the gallery's archive, curated by independent collectors and presented within domestic spaces. Taking place on 26 & 27 October, the second edition will be hosted by collector, architect and entrepreneur Leopold Weinberg in his boutique Hotel Helvetia, Zürich.
The concept for 'The Imaginary Collection' was originally formed in 2017 following 'Wunderkammer', an ongoing project with von Bartha and WAC Art Initiative displaying a selection of artworks in the reception of Hotel Helvetia. Expanding upon this collaboration, the second edition of 'The Imaginary Collection' sees Weinberg as curator, selecting pieces from von Bartha's existing inventory to display across the hotel: the 'Wunderkammer' (the reception), the outdoor/pool bar, the library and 5 rooms (which will be rented out to friends of the gallery over the period of two days). During this time, the hotel's own collection in these spaces is temporarily removed. Usually compiled slowly over many years, this temporary collection is instead one of impulse and illusion, reflecting the curator's feeling at one moment in time, before disappearing entirely.
Challenging the conventional exhibition model, von Bartha replaces the classic white cube with the domestic environment. Grown from a pursuit for greater exhibition space outside of the demanding toll of art fairs and long in-house exhibitions, they introduce this third model of showing art – beyond the gallery space and the international fair booth – in which they not only exhibit important archived works, but also suggest new models for presenting and accessing artists.
Gallery owner Stefan von Bartha explained: 'As galleries increasingly live for the small time frame around an opening event, and no longer for the long months in between, the reliance on art fairs to exhibit treasured inventory has become an unavoidable demand. Keen to develop new models of gallery programming, we began thinking about how else we might display those treasures too often hidden away inside our storage.'
Weinberg adds: 'Informed by a lifelong passion for art, my company WAC / We Are Content transform hotels, restaurants and other public spaces into culturally-infused spaces, introducing art to the everyday life of our customers and employees. This is why we are excited to be working alongside von Bartha on this project, which similarly frees art works from the constraints of a white cube gallery to a more intimate, domestic setting.'
Error. No content found for Slider