Marina Adams
Deep Breathing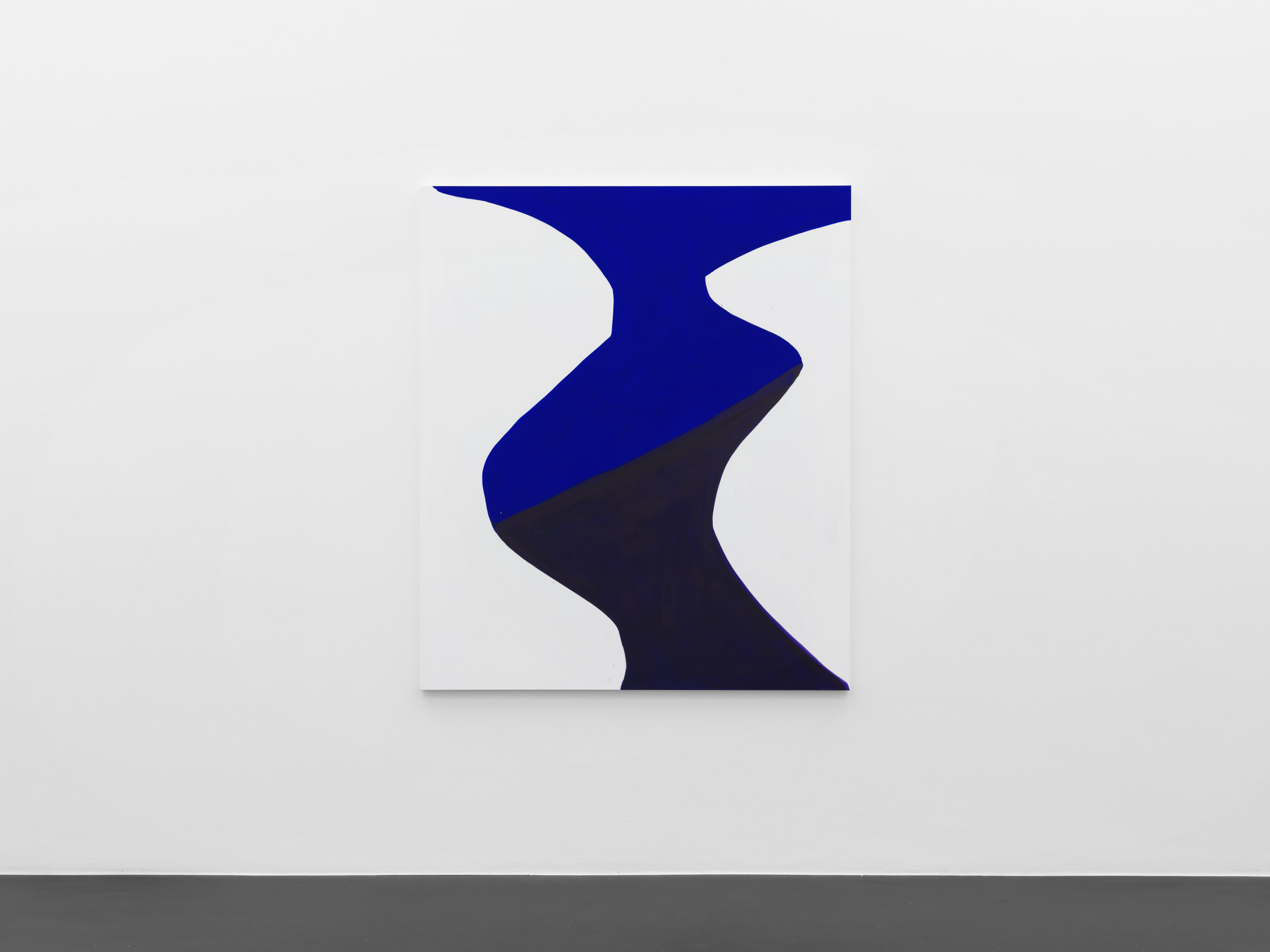 JUL 08 2021 – SEP 25 2021
von Bartha, S-chanf
Von Bartha is pleased to present a solo exhibition of new work by American artist Marina Adams in the gallery's S-chanf space, 8 July – 25 September 2021. Deep Breathing is Adams' first solo exhibition at the S-chanf gallery and features three large paintings created in 2021. The works in Deep Breathing expand on an earlier series of works created in collaboration with the poet Norma Cole.
Deep Breathing will showcase three new acrylic paintings on linen canvas: Mountain Love, Manhattan and the Moon and Crow Dance. Measuring almost 2 metres in size (173cm x 147cm), the large works centre around the idea of space, color, and depth. Breathwork informs Adams' strong belief in the advertent nature of impactful painting—there is a lively animation to her paintings, similar to the fluidness of motion a yogi demonstrates; moving with an acquired ease that all begins with the initial inhale. For Adams, "great paintings have great breath," a notion which references Picasso's statement on Matisse—that he had "big lungs" acknowledging the great sense of air, light and space in his color. The title of the show Deep Breathing has gained a deeper resonance in the last year, as the words "I can't breathe" gained further significance during the Black Lives Matter protests which shook the world.
The colours and forms of the works in Deep Breathing echo and expand upon an earlier series of works on paper by Adams created for Actualities (2015), a publication made in collaboration with poet Norma Cole. In the publication, which considers fragmentation, transformation, love and precarity, Adams echoes the language of Cole's poems with her own visual language of lines, colours and shapes. Here the importance of breath in Adams' work is again evident as a vehicle to illustrate poetry – a spoken artform which is shaped by breath.Based between New York and Parma in northern Italy, Marina Adams is known for her dynamic, abstract works which explore colour, form and movement, featuring vibrantly coloured interlocking shapes and lines. Often large in scale, Adams' practice draws inspiration from a range of subjects including architecture, ceramic and textiles, from the richly patterned rugs of Morocco to the Moorish tiles found in the Alhambra Palace in Spain.
Opening Hours:
Opening Day: July 7, 3-8 pm
8-11 July, During Nomad St. Moritz 2021, daily 3 – 6.30 pm
13 July – 28 August, Tuesday – Saturday, 3 – 6.30 pm
18 – 26 July, Temporarily Closed
31 August – 25 September, Open by appointment
Error. No content found for Slider