8 Artist recommended reads to move and inspire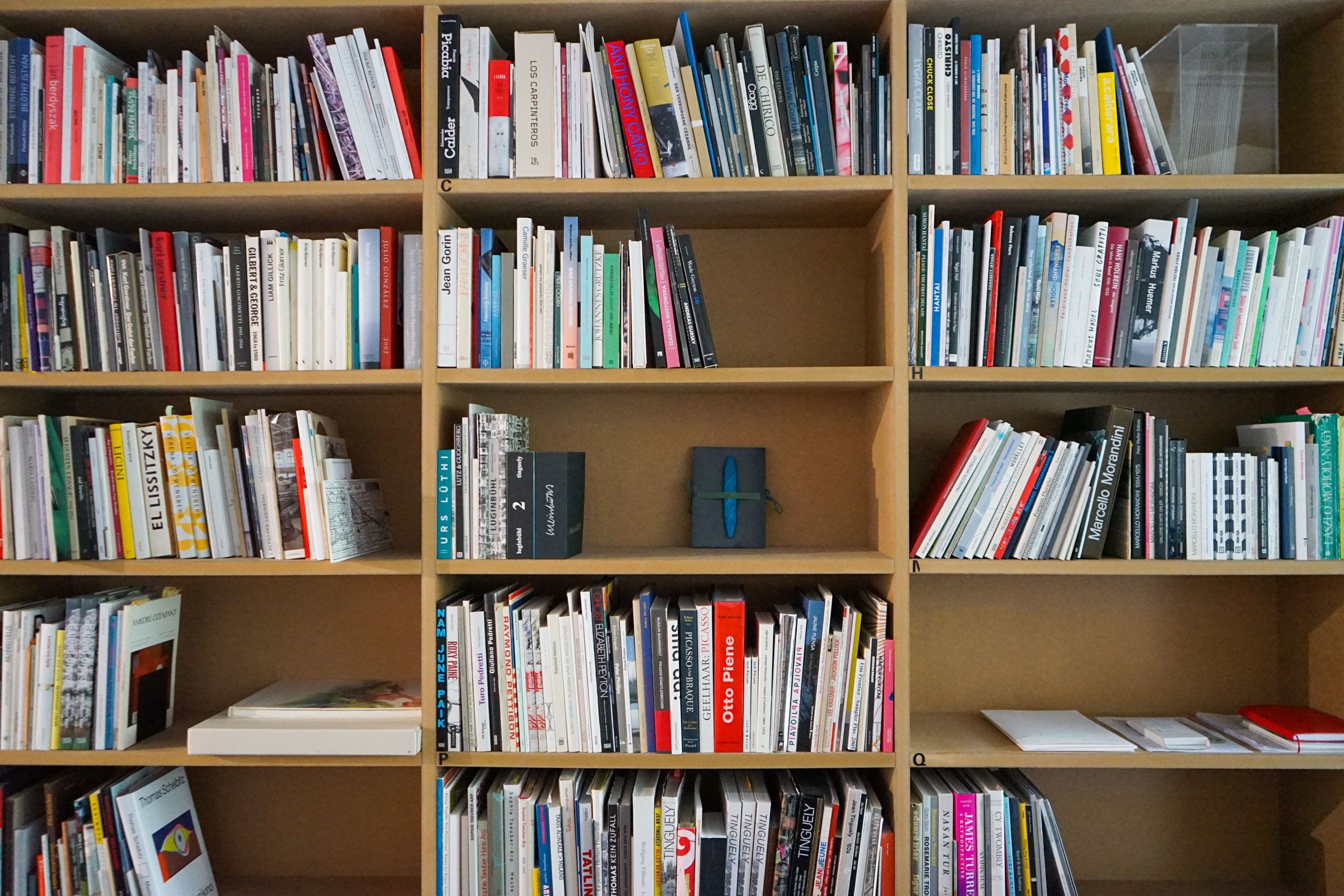 In search of inspiration? We asked artists to share a selection of books that have left a lasting impression.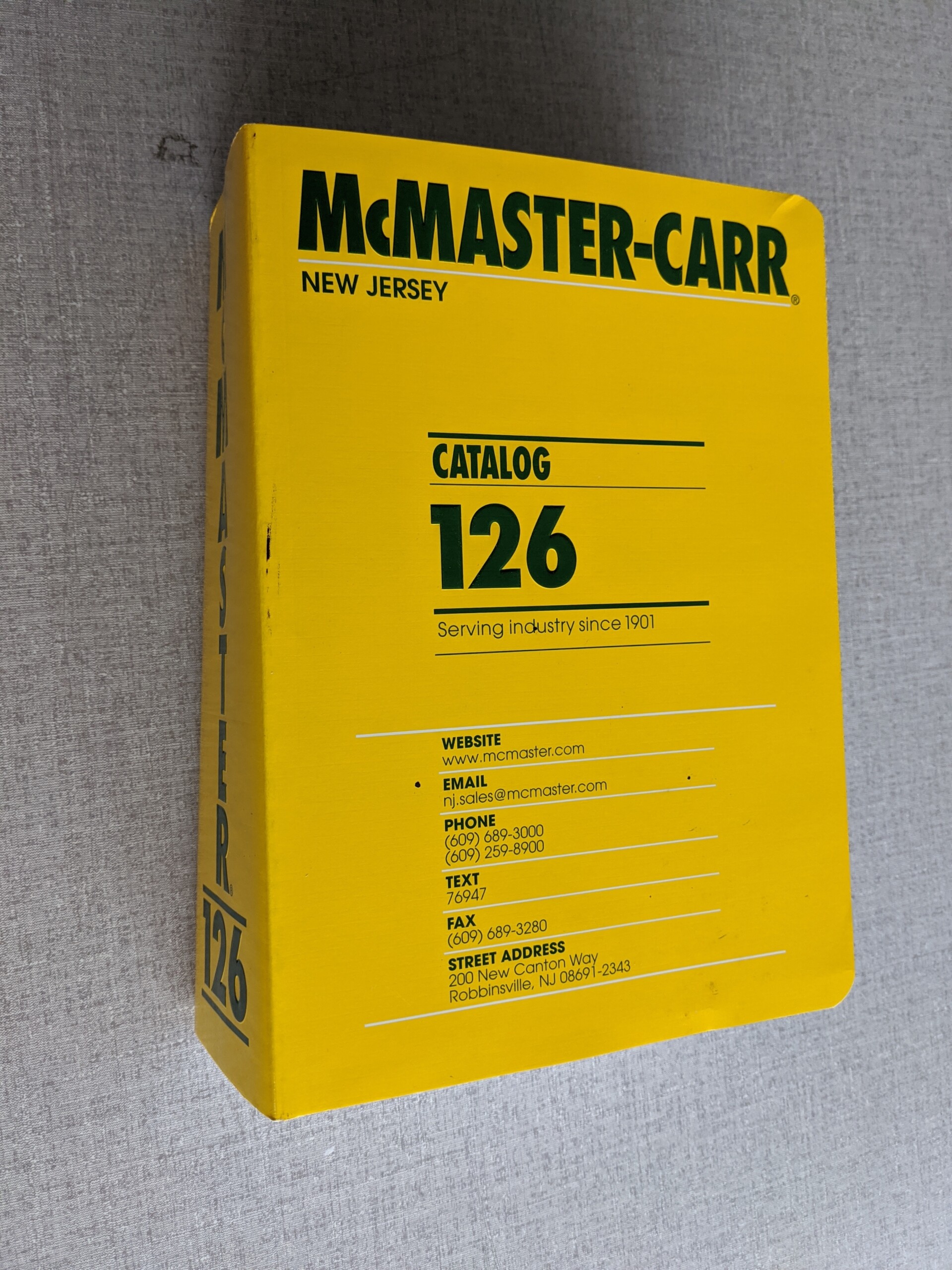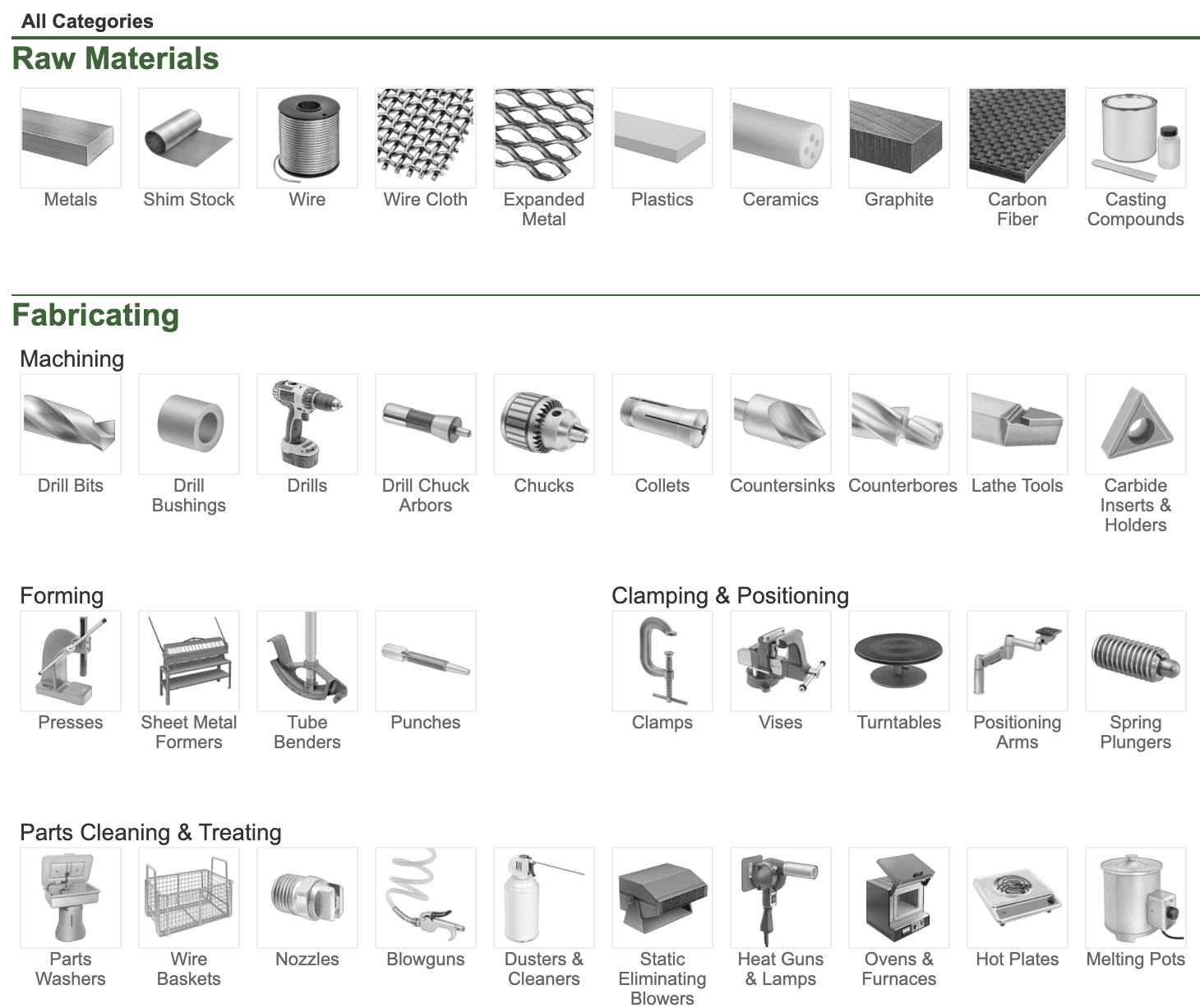 I. An 'encyclopedia'
'This is an extraordinary relic of print media,' explains Sarah Oppenheimer, introducing her unconventional pick: Catalog 126 by McMaster Carr, the American supplier of hardware, tools, and industrial materials.
'Thumbing through this analog catalog reveals a multiverse of things,' the artist explains. The McMaster Carr website is a digital distillation of the publication, and has become renowned for its distinct representations of everything from staplers to sprockets. 'It's an encyclopaedic inventory of more than 500,000 3-D CAD models.'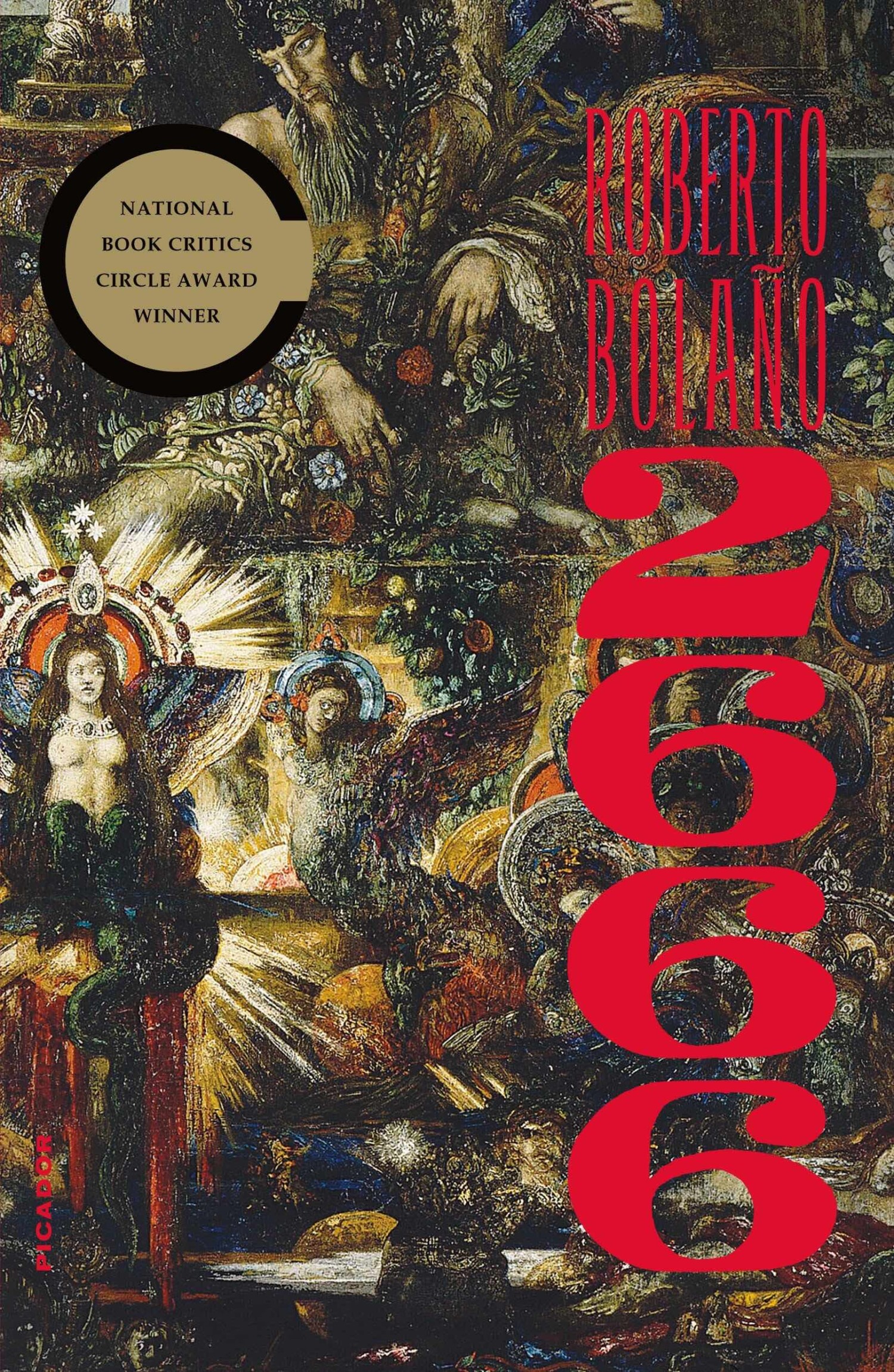 II. 'I could not stop reading it'
'This is one of my favourite novels of all time,' explains artist Felipe Mujica, whose first pick is 2666 – the last novel written by author Roberto Bolaño. "Bolaño was born in Chile but moved to Mexico City, dropping out of school and working as a journalist, before joining the Infrarrealismo movement and becoming a radical, anarchist poet. He later moved to Europe, hopping around for several years before settling in the small, coastal town of Blanes in Catalonia with his wife and children'.
'As a young poet, Bolaño did all sorts of jobs – from washing dishes, to collecting garbage. He would write at night, eventually deciding to write novels instead of poetry to make money for his family. His poetic nature, however, remains hugely visible in his prose, which is inventive, kaleidoscopic, and occasionally surreal. Originally thought as 5 separate books, this huge work is by many considered to be his masterpiece. It is hypnotic, frenetic and weird – I could not stop reading it, yet, at the same time, a narrative thread remains elusive. The five stories hint at one another, look at each other suspiciously, and leave you confused and amazed. In reading, one enters an almost mystical state, lost in time and space'.
III. 'Funny, surreal and tender'
'Last year, I spent some time at New York City Public Library researching the Native American, Florida-based Miccosukee Tribe, for a solo exhibition at the Pérez Art Museum in Miami' says Felipe Mujica. His second must-read is Art of the Florida Seminole and Miccosukee Indians by Dorothy Downs – 'the most comprehensive publication of its kind that I found. Downs explains the history of the Miccosukee – from their relationship with the US government, to how their location in the Florida Everglades, with its specific climate and environment, has changed aspects of their culture'.
'The book places particular focus on the development of handicrafts and artisanal techniques, and eventually, the creation, adaptation and appropriation of patchwork as a means of artistic and cultural expression. It also led me to an unusual paper by Harry A Kersey, The Havana Connection: Buffalo Tiger, Fidel Castro, and the Origin of Miccosukee Tribal, which describes how a group of Miccosukee activists – tired of being ignored by the US government – went to meet Fidel Castro in Havana to negotiate the support of the Cuban Government for their cause. That eventually caught the attention of the White House and serious discussions began. I found the whole episode so complex, funny, smart, surreal and tender'.
IV. 'A beautiful example of art as a force for good'
'My third recommendation isn't a book, but a seven-part documentary called Tim Rollins and Kids Of Survival, which you can watch on YouTube', says Felipe Mujica. 'In the 1980s, the American artist Tim Rollins began a teaching programme for a group of Puerto Rican kids at a public school in the Bronx. The programme was intended to help kids with special educational needs, but, gradually, Rollins found they became more engaged with contemporary art, transforming the studio into a space for collaboration'.
'Rollins provided starting points for collective artworks – the novel Frankenstein, or a sonata by Schubert, for example. The group analyzed complex subjects together, proposing and producing an artistic solution to each. Gradually, the group began to participate in shows in New York museums and galleries, gaining art world recognition. They sold works and, finally, established a studio independent of the school. It is a beautiful example of how contemporary art can be a force for good; how experimental pedagogy and respect can help children and teenagers gain confidence, self-respect and independence'.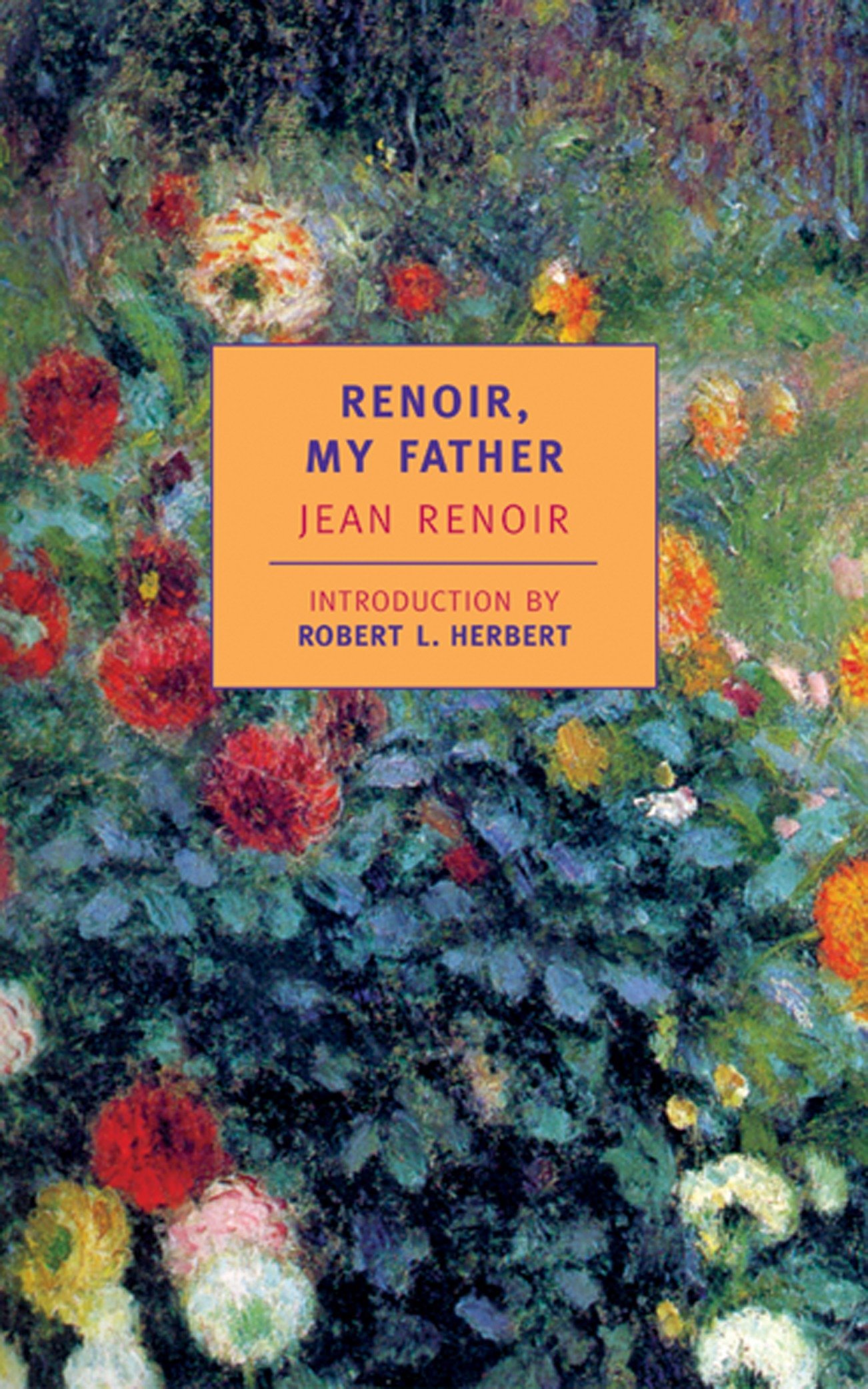 V. A celebration of paternal love
'Earlier this year Hannah and our newborn son Èze temporarily moved into a hotel in Flatiron,' says Landon Metz. 'One night late after dinner we walked to The Strand and I sentimentally purchased this book – Renoir, My Father, by Jean Renoir. 'Every morning we would have tea and breakfast in Madison Square Park and I would read it before starting the day. When we moved back to Brooklyn, I hadn't finished the book yet and it sat on a shelf until quarantine. The South of France obviously has a special place in my heart – my son's name is Èze after all. Renoir, My Father has offered a satisfying dose of escapism and optimism for sunnier days to come – and a celebration of paternal love to boot'.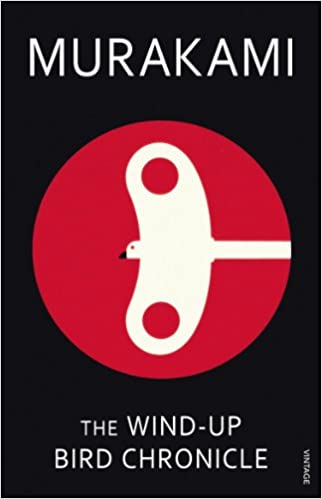 VI. A story that inspired new work
'I must have given this book to a friend – it's no longer on my shelf,' says artist Anna Dickinson, whose recommended read is The Wind-up Bird Chronicle by Haruki Murakami. 'The story begins in Japan, with a man, Toru Okada, being tasked by his wife Kumiko to find their missing cat. Later in the story, a dried up well becomes a prominent feature – representing the loneliness of the characters, as well as the potential for transformation'.
'I've been fascinated by wells since I was a child. They draw you in; compel you to look inside and consider what you might see. These thoughts absorbed me when I was reading this book and prompted me to explore these feelings within my work. I created pieces that dealt with the idea of peering inside – and the notion that, what one saw upon doing so would not be obvious'.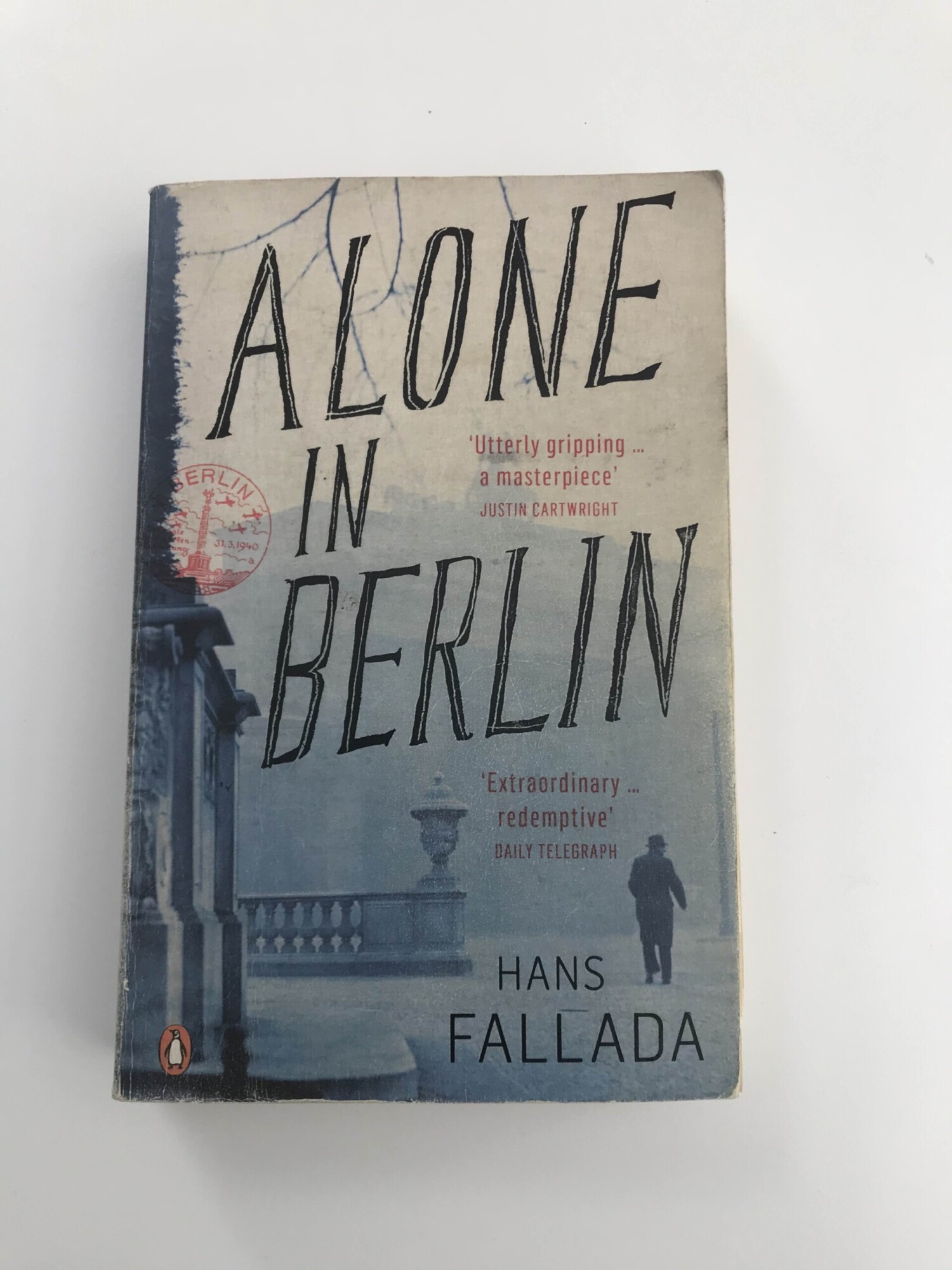 VII. 'A compelling read'
Written in just two months in 1946, Alone in Berlin is Hans Fallada's tale of one German couple's defiance against the Nazis, which is based on a true story, explains Anna Dickinson, introducing her second pick. 'During World War II, a German couple receive news that their only son has been killed in battle. Already disillusioned with the Nazi regime, they begin a campaign of civil disobedience, writing messages on postcards, left in public places, which leave their fellow citizens to resist the regime'.
'Leaving a message on a postcard expressing your feelings seems like such a timid and, in some ways, insignificant act – but, in fact, it proved quite the opposite,' Anna continues. 'I was moved by one person's need for his voice to be heard – to risk so much. A compelling read'.
VIII. A 'haunting' tale rooted in suspicion
'I read Brodeck's Report by Philippe Claudel some years ago – it moved me, and has stuck with me ever since,' says Anna Dickinson, introducing her third must-read. 'The story is set in the aftermath of the Second World War, in an isolated village between France and Germany. A flamboyant visitor rides into the village with his horse and donkey, but his arrival is met with suspicion – which, in turn, leads to his murder. Though the book's style is uncomplex, its effect is haunting – with uncertainty forming a pervasive theme. For me, it was a community's ability to make assumptions about an innocent person that were most shocking'.