Conversations from the Lighthouse with Ricardo Alcaide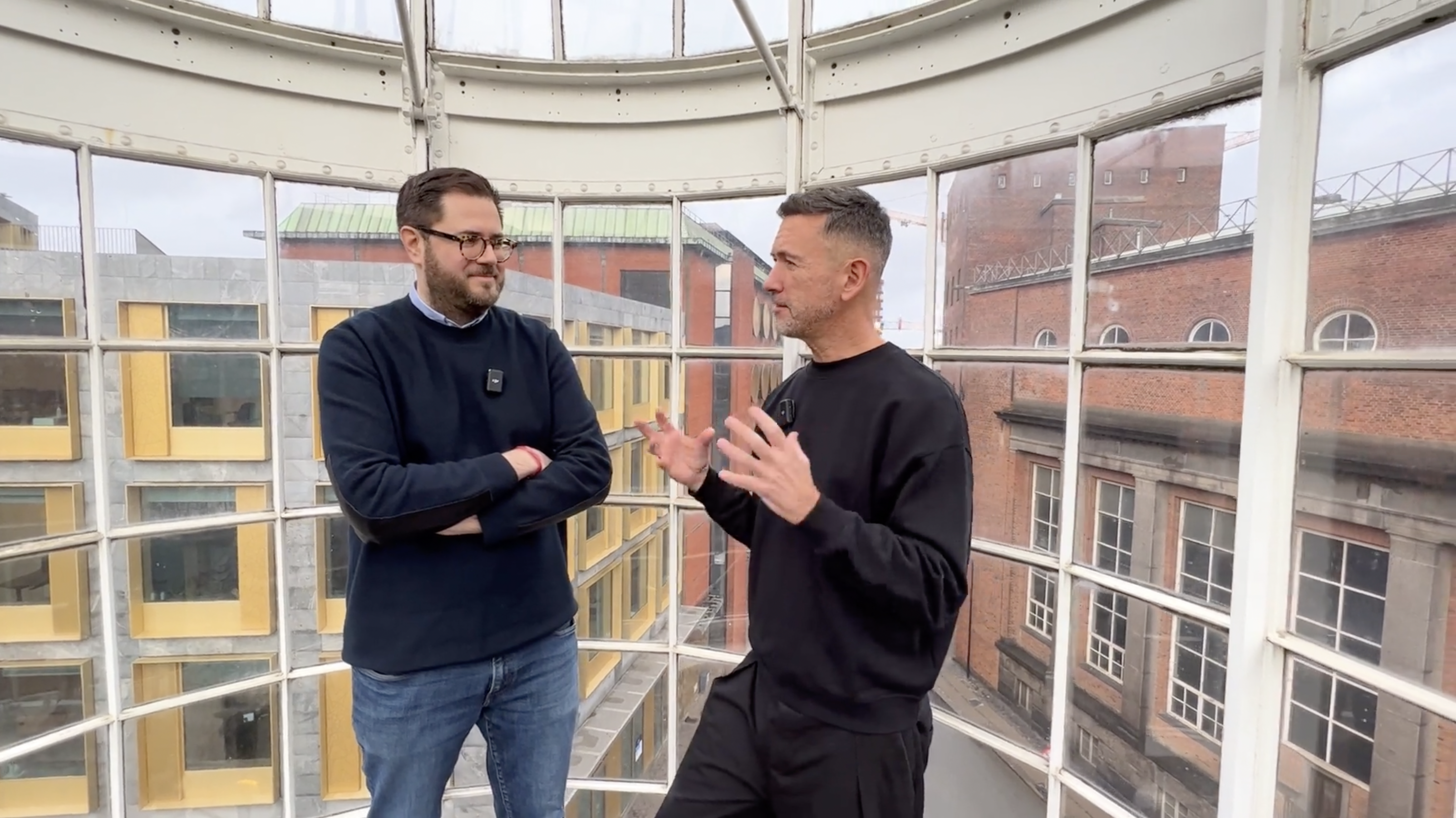 "Conversations from the Lighthouse" is a editorial series of 5-minute interviews with artists from our program, taking place at the top of von Bartha's Copenhagen venue lighthouse. Join us as we talk about art, architecture, exhibition spaces, and everything in between.

Ricardo Alcaide (b. 1967 in Caracas, lives and works in Belgium) explores his Venezuelan roots and Latin American background whilst incorporating contrasts and conflicting structures, the relationship between modernism, architecture, and economic precarity.
To mark the opening of his exhibition Sunny Spells at von Bartha Copenhagen, the artist and Stefan von Bartha met for a conversation in the gallery's lighthouse.
Error. No content found for Slider
By remembering favelas Ricardo saw during his childhood in Caracas, which were painted by the government in order to change their identity and to make them "look better," he explains his approach of using materials like bricks in his work. Despite the dizzying height, Ricardo and Stefan enjoyed talking about the artist's signature colors, his influences, the role of architecture in his practice, and staging a show in the middle of winter.
For Sunny Spells, his first solo show in Copenhagen, Ricardo has created a new body of minimal and elegant objects, as well as an installation in the gallery's entrance hall – bringing tropicality to the grey and cold character of the Nordic city.
Filmed as part of "Conversations from the Lighthouse" – our ongoing video series exploring art, architecture, and much more.