Rhythmic, geometric, vibrant: Camille Graeser's textile designs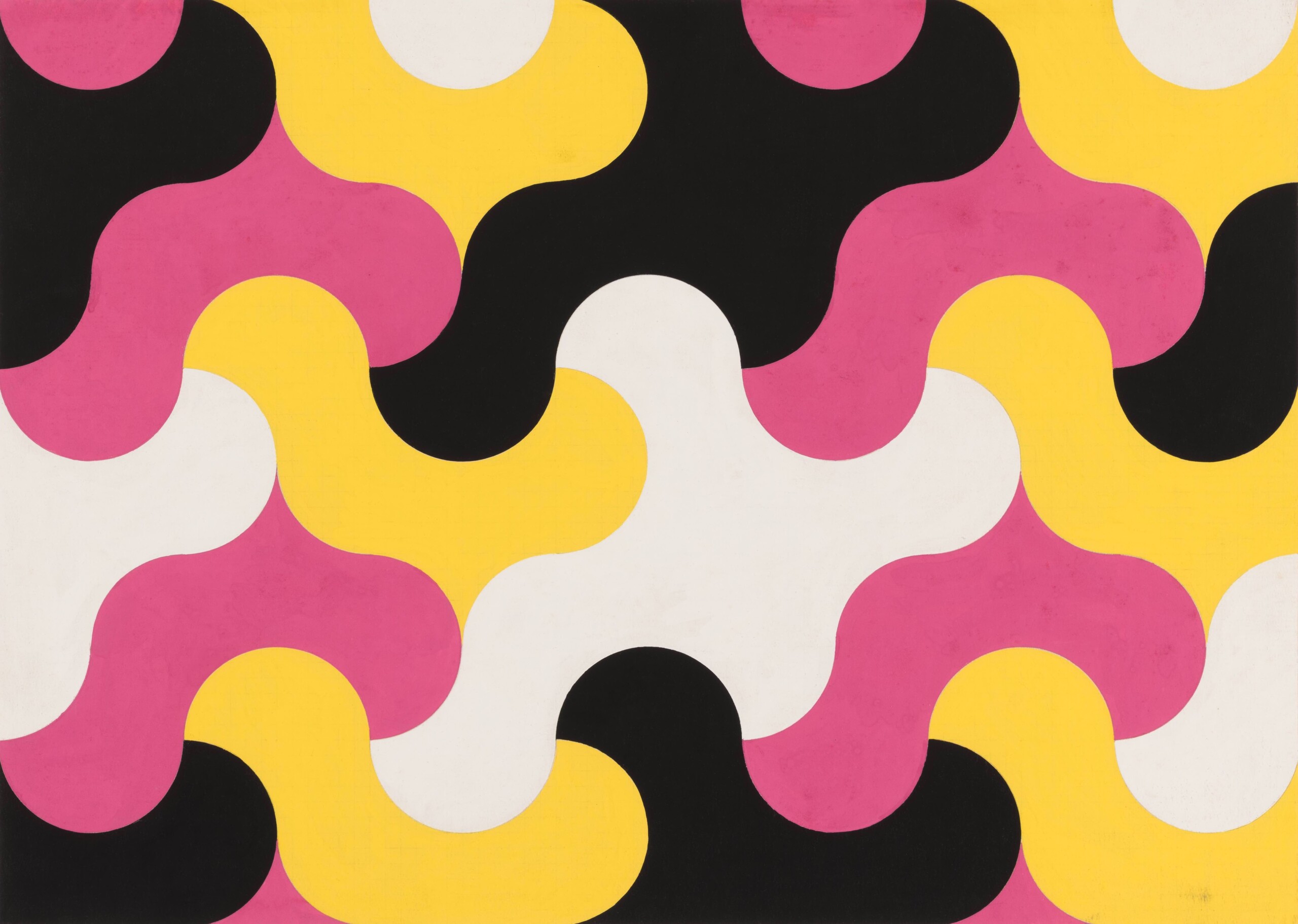 Discover the artist's never previously shown mosaic-like patterns, which were intended for decorative fabrics
The years 1943 and 1944 were a decisive moment in Camille Graeser's trajectory towards becoming a constructive-concrete artist. Graeser began to approach his formal artistic language systematically, increasingly employing geometric elements like squares, rectangles, triangles, and circles in his pictorial compositions. He also incrementally applied mathematical principles to the composition of his paintings. The geometric operations of displacement as well as rotation or point reflection played an important role in how pictorial elements were arranged on his canvases.
Textile design in particular, whose mathematical formal language he would soon incorporate into his painting practice, provided him with the opportunity to undertake creative work, ensuring his livelihood and helping to further develop his artistic ideas. During his time in Stuttgart, Graeser had already occasionally designed wallpapers and furnishing fabrics — which would sometimes be executed as part of his activity as an interior architect, graphic artist, and product designer. Following his relocation to Switzerland in 1933, he took up this line of work again, recommencing the designing of printed fabrics once more from around 1935.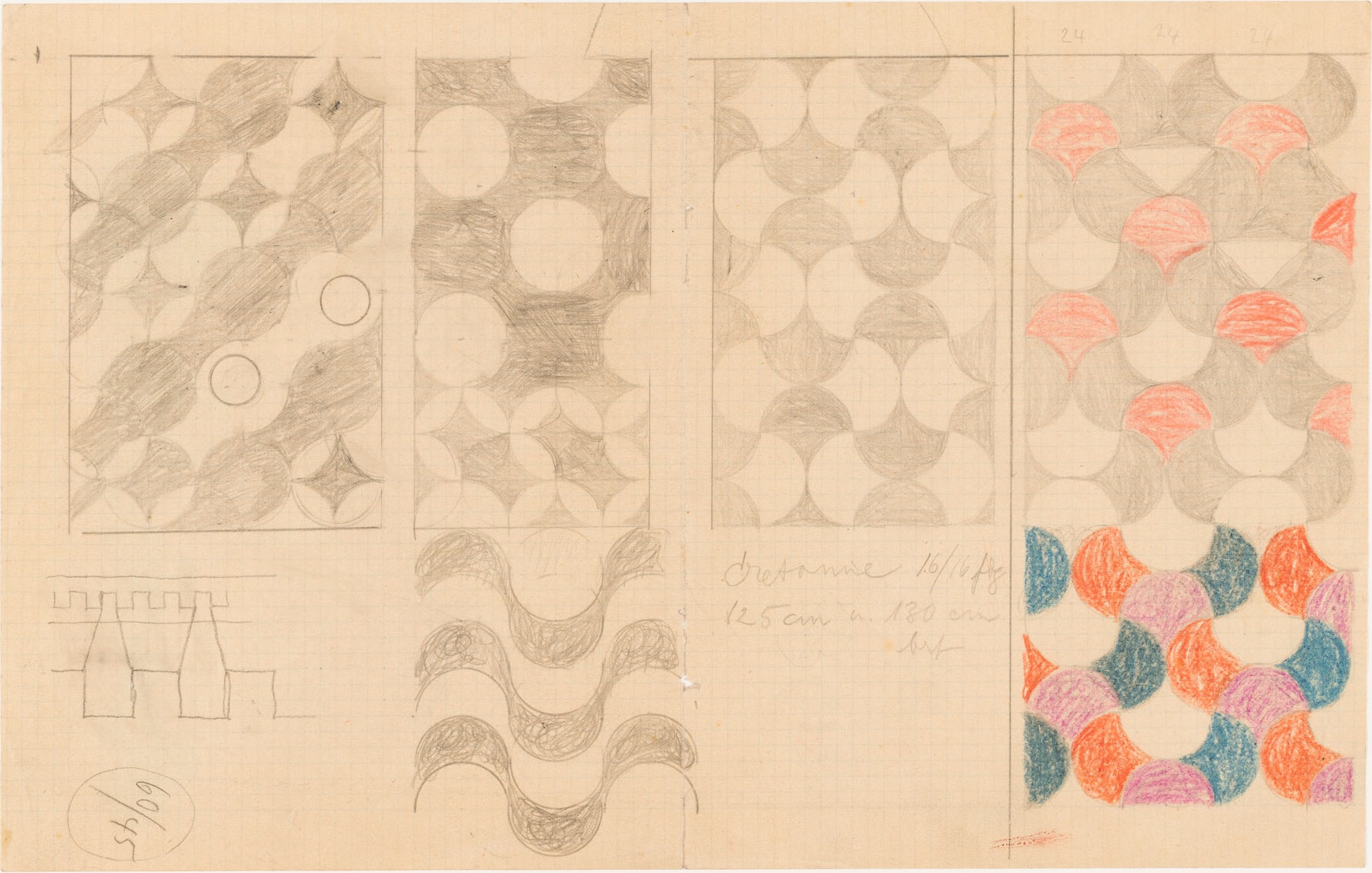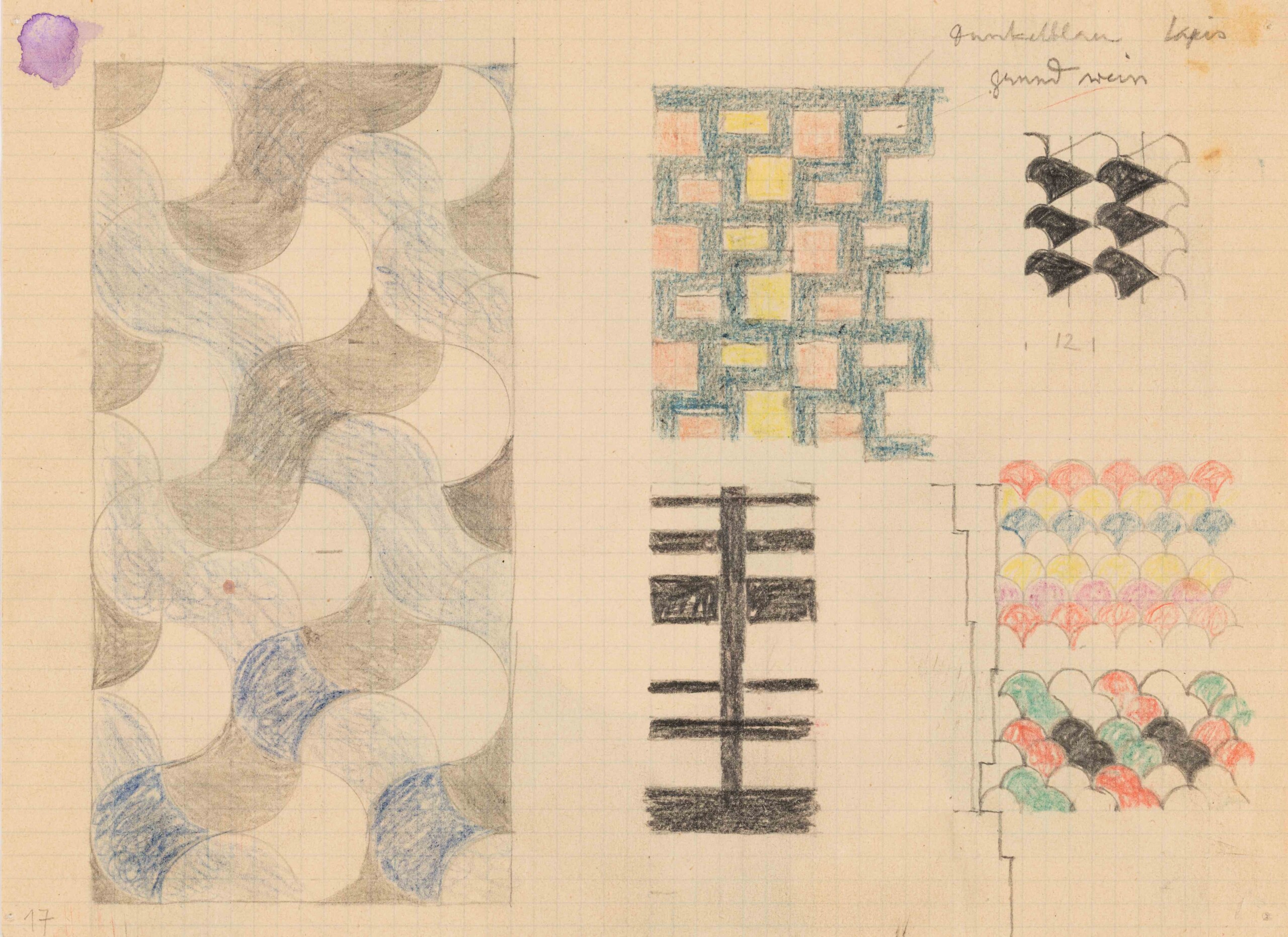 Circa 1942-1943, he started to dedicate considerable amounts of his time to textile design, focusing particularly on decorative fabrics for curtains and upholstery, as well as covers for room dividers. The main reason behind this was the many contests advertised by the Swiss Fashion Week (Schweizer Modewoche), which offered winners the prospect of financial prizes.
In Switzerland at the time, the fashion industry was one of the most important pillars of Swiss economic life. The war caused exports to stagnate, between 1942 and 1944 this led to the Schweizerische Zentrale für Handelsförderung (Swiss Office of Commercial Expansion) launching Swiss Fashion Week, a replacement of the former Export Week, with the aim of invigorating the stagnant economic sector and making it more competitive. In 1943, and also very likely in 1944, Graeser submitted his designs to a contest aimed at textile designers and "freelance artists", whose task was to design a pattern to be printed on a decorative fabric. In preparation for his submission, he executed an impressive number of more than 100 surface pattern designs — mostly geometrically conceived and in varied stages of completion — which were developed around different thematic groups and design ideas.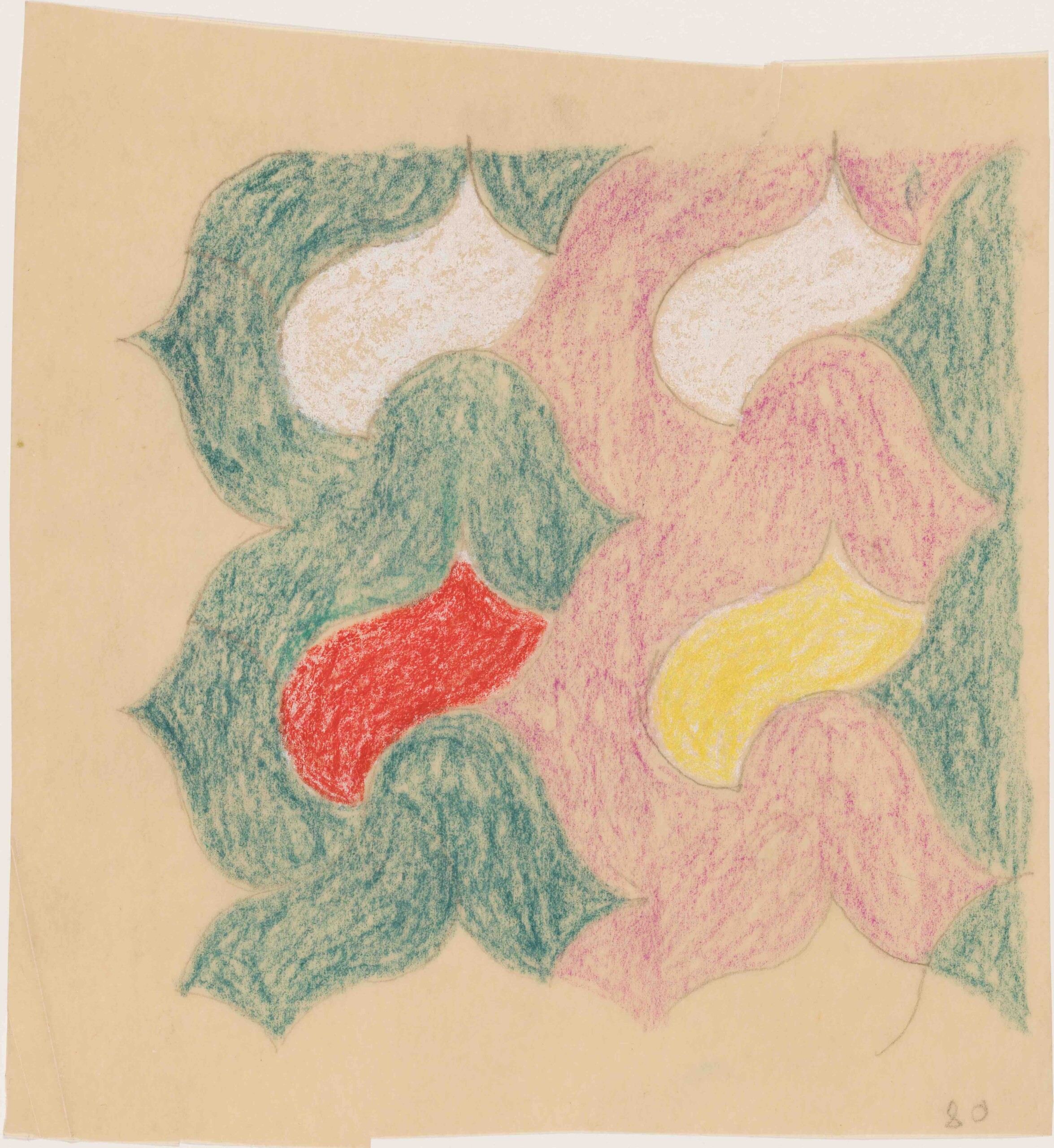 Graeser's designs, most of which used squared paper as an underlying structure, were characterised by an underlying pattern or modular element that is regularly repeated across the whole work's surface, covering the entire design area and dissolving the conventional relationship between figure and background. This was accomplished once the arrangements of basic form or module became the subject of combinations, variations, and were differentiated through geometric transformations such as rotation and transposition.
Endless, continuous repetition characterizes these surface patterns, which unfold across the whole extent of the fabric panel. In the group of works from which Graeser presumably selected the design submitted to the 1943 Fashion Week contest, the artist assembled a leaf or fan-like basic form[1] from two convex and two concave quarter circles, bringing them together through a mosaic approach. While the earliest works from this group still present a considerable number of design ideas, mostly on squared paper, he would often further develop these in individual studies, later producing finished drawings and gouaches for presentation. This led to further designs employing the same basic module, in which he would set two of his characteristic fan-shaped elements against one another through a 180º rotation, resulting in a double form. He developed from these a net-like braided pattern, which would be given its rhythmic structure through the use of up to six colors.
Vera Hausdorff is the Conservator of the Camille Graeser Foundation in Zurich. Since 1994 she has studied the work of the Zurich Concrete artists especially Richard Paul Lohse and Camille Graeser. Hausdorff has realised various exhibitions and publications on Graeser's work on behalf of the Camille Graeser Foundation.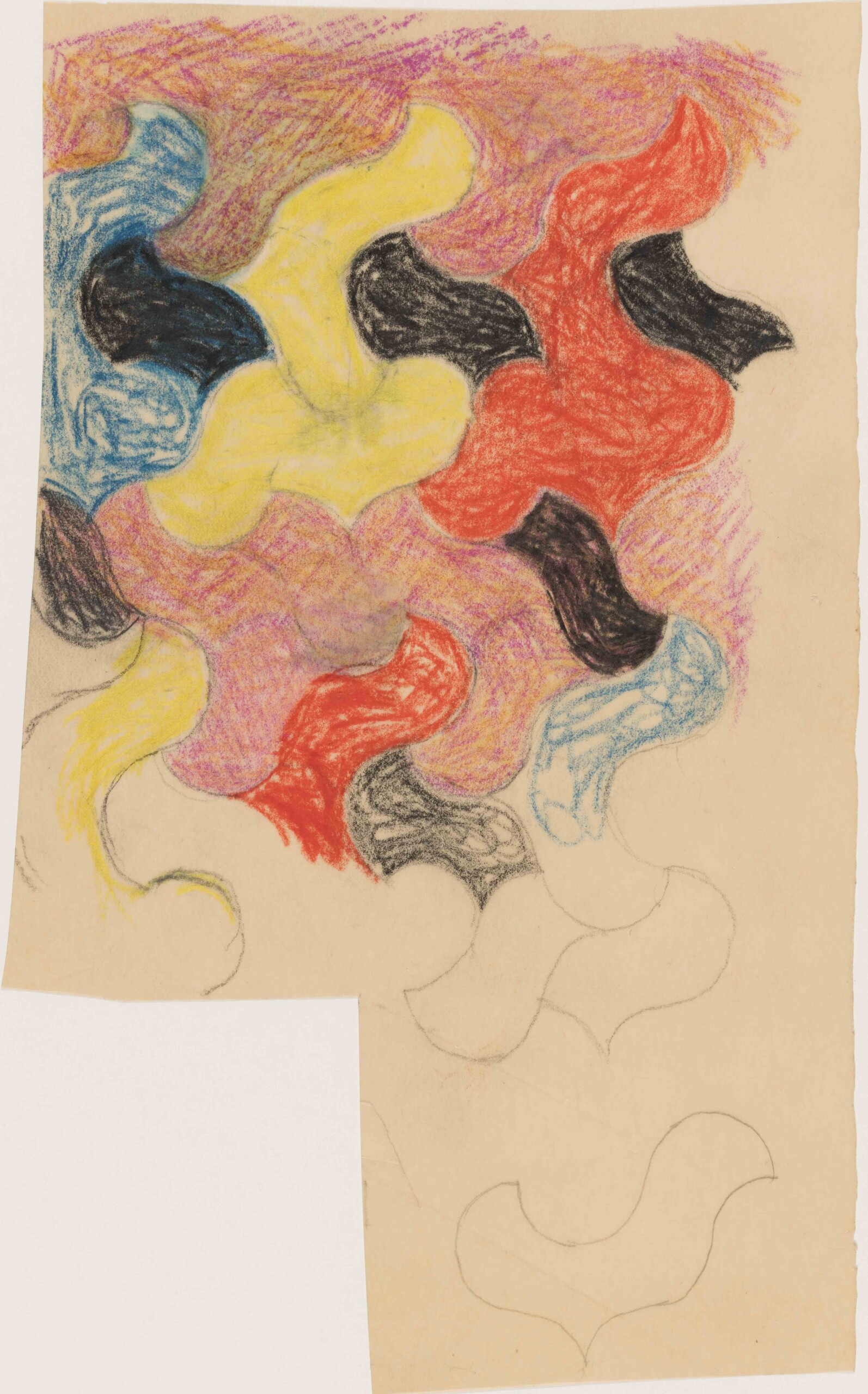 See also:
SIGRID BARTEN, Camille Graeser: Stoffe, Tapeten, Tücher, Teppiche, Schuhe in Camille Graeser—Design, ed. Camille Graeser Foundation
(Cologne: Wienand Verlag, 2002), page 98–100, and PIA AEPPLI, Die Schweizer Modewochen, in Camille Graeser: Die textilen Werke (University of Zurich, 2004), page 33–37.
Header image: Printed fabric, ca. 1943, Final artwork for the Zurich Fashion Week
Combination of two basic shapes made up of fan-like basic modules. Pencil and opaque colour on squared paper 41.8 × 29.8 cm
CGS Inv. No G 43.49
Image Credits: © 2021 ProLitteris, Zurich, Camille Graeser Stiftung, Zurich