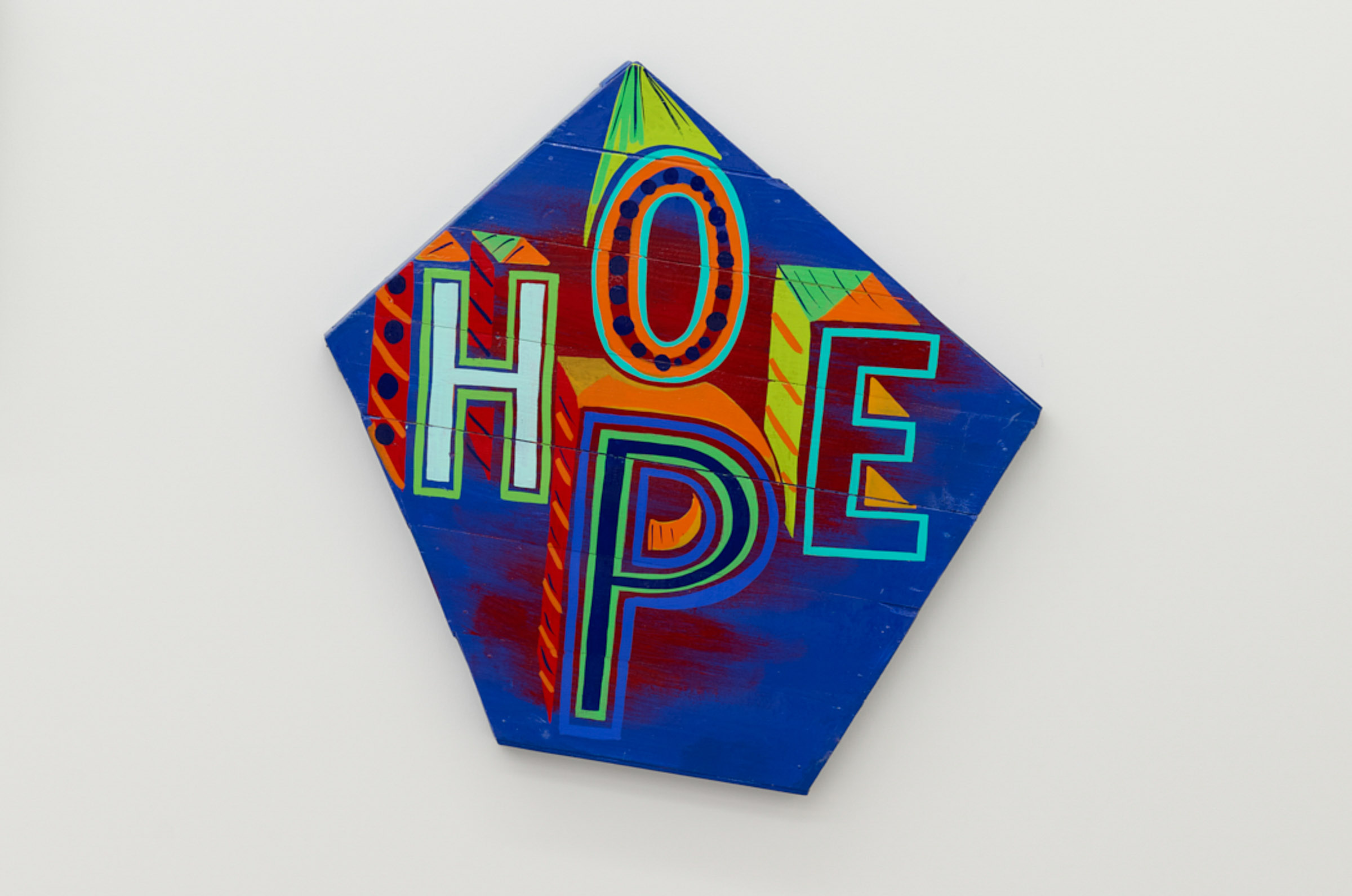 OCT 28 2022 – DEC 23 2022
online
pleased to present 'The Word Observatory' (29 October – 23 December) a solo exhibition by Bob & Roberta Smith in the gallery's Copenhagen space. The Word Observatory presents 28 'portraits' of words – 27 are in English and one is in French. The portraits are painted on freely-formed, straight-sided wooden panels. The polygonal forms on which the word portraits are presented create a constellation of words that can be read in a near infinite variety of ways. In the mind of the viewer many poems, aphorisms, truisms and slogans can appear.
All prices incl. Danish VAT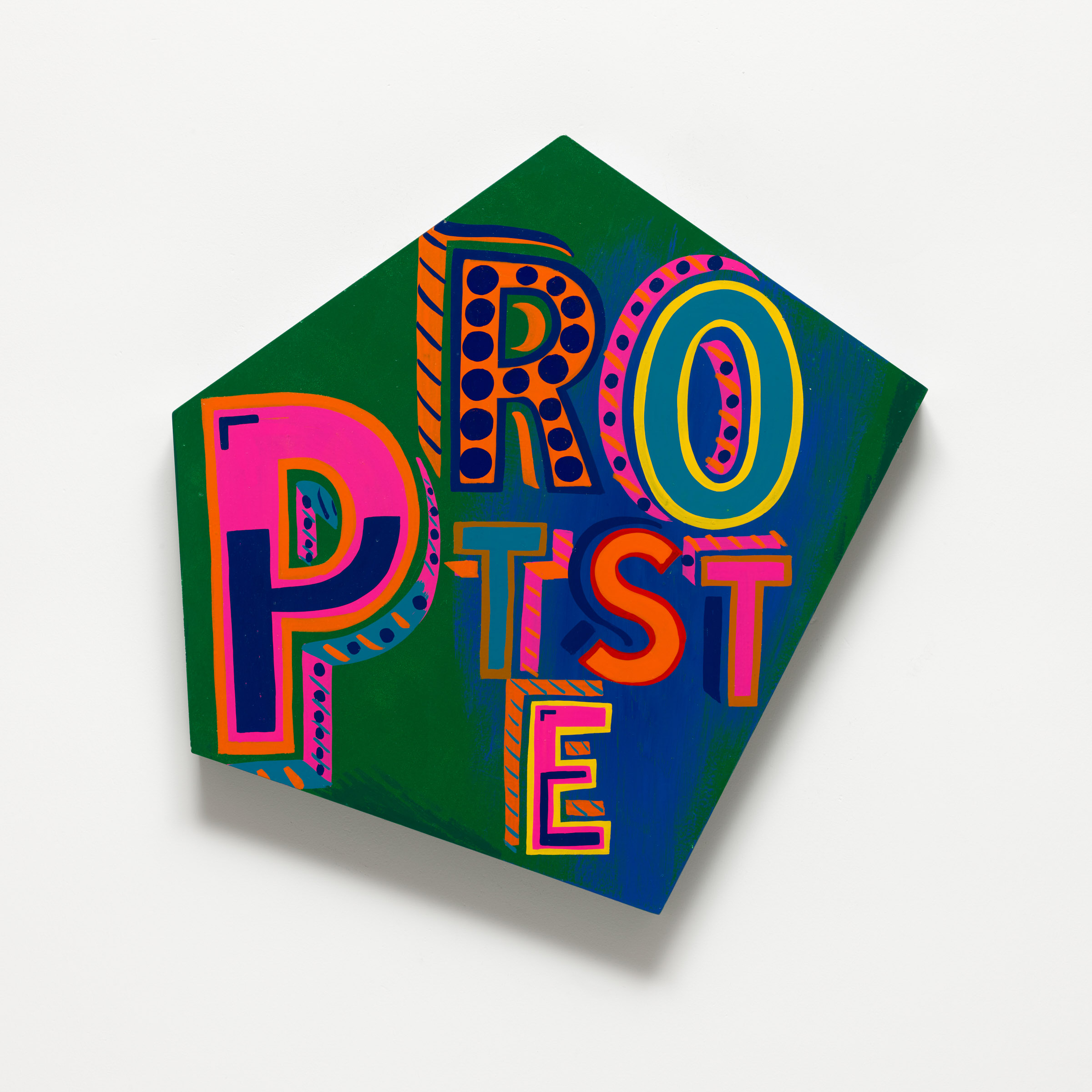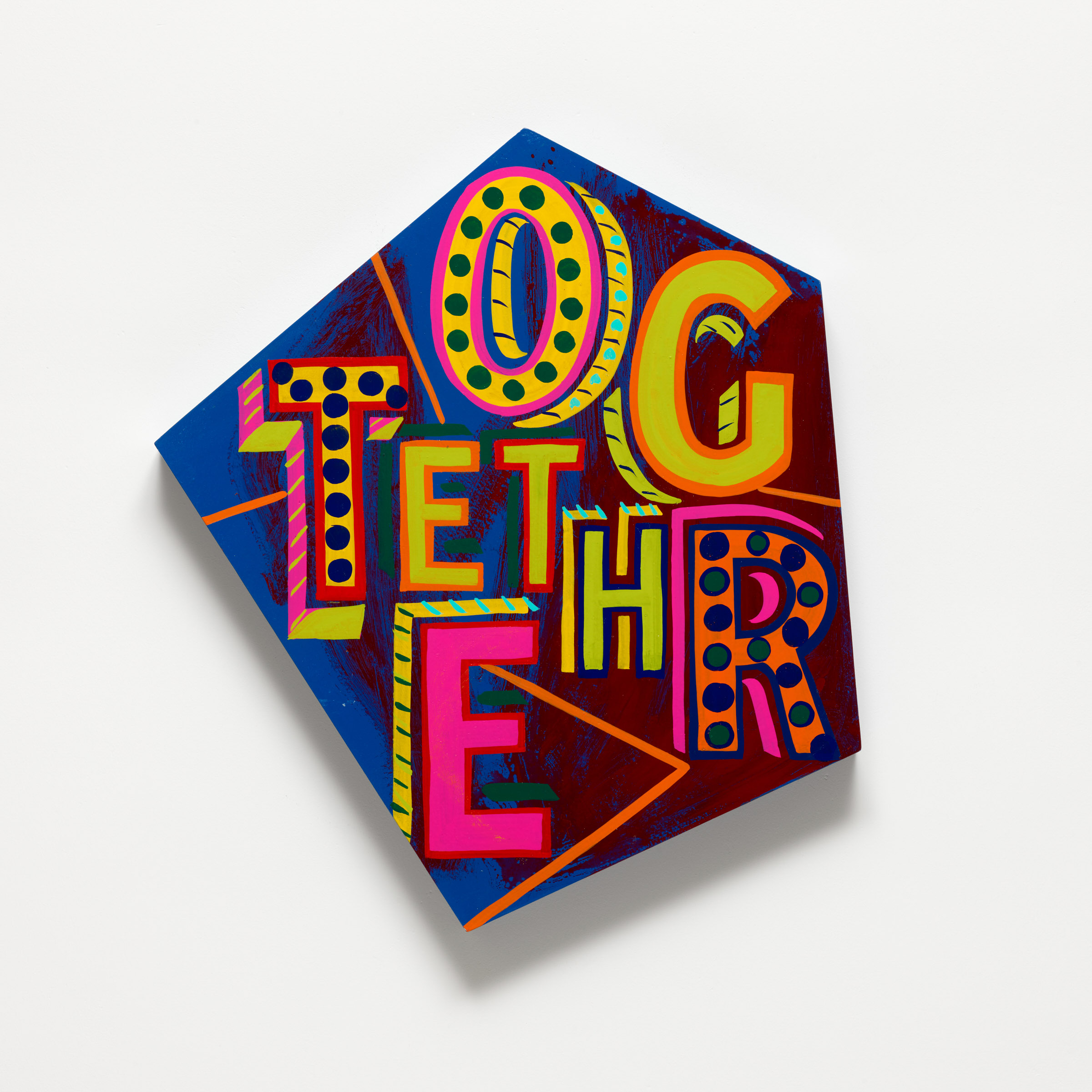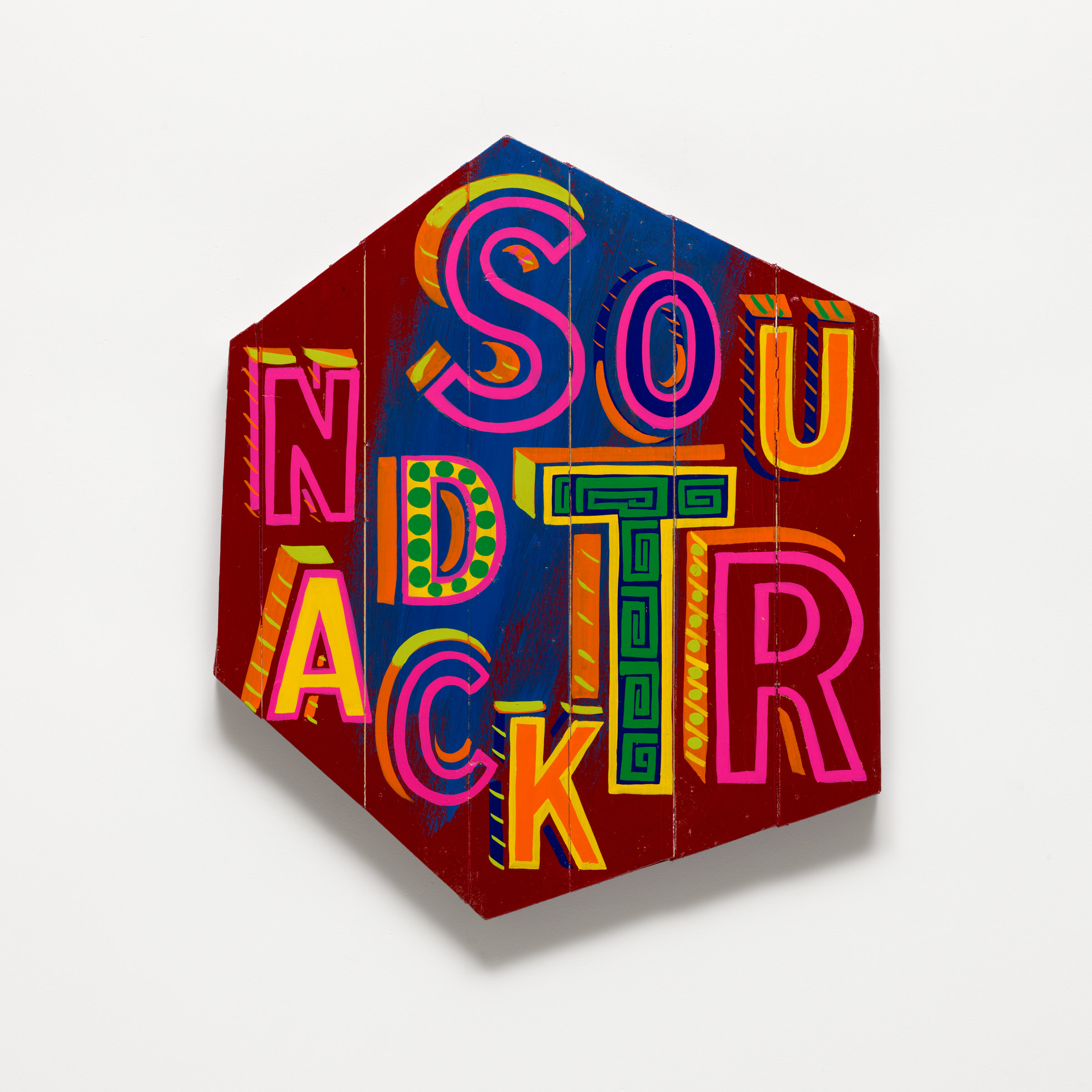 The Word Observatory is a joyous space with the purpose of celebrating the magic of language.
During the presidential election process of Donald Trump, Bob & Roberta Smith traveled to the USA and charted the rise of protest movements in the mid-teens. During the making of a film together with BBC four Bob & Roberta interviewed, among others, political figures from the political left and right. During the process of creating the programme Bob & Roberta Smith began to understand that this approach to reporting proved to undermine the political centre as well as giving little time to explore possible areas of overlap and perhaps even agreement. The words the people used did overlap – and while Bob & Roberta's view is that, mostly, words are innocent – The Word Observatory allows us to look again at words, consider what they are, figure them out, inspect them and consider how we attribute meaning to them.