Imaginary Collection Vol. IV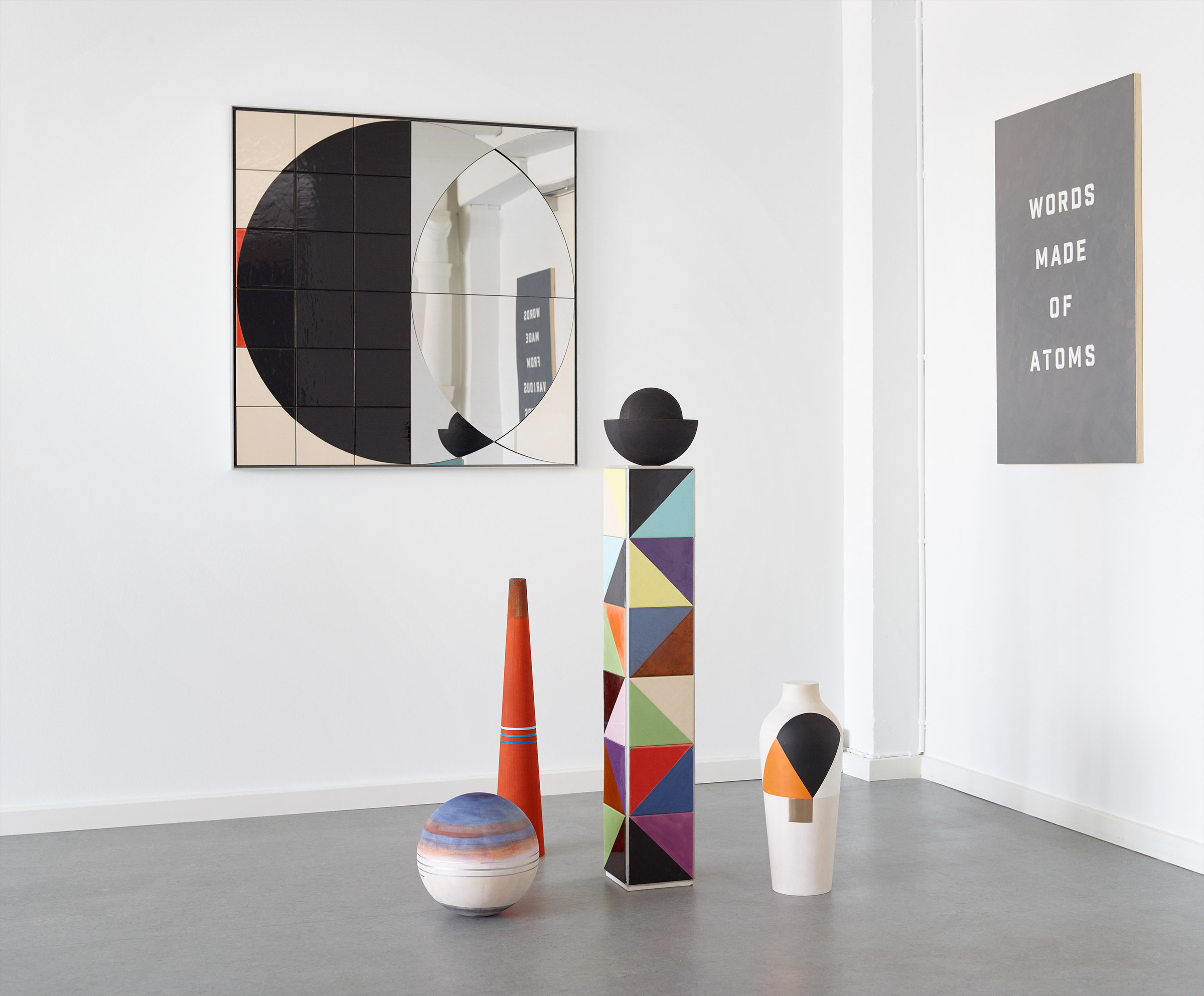 von Bartha x Caroline Bøge
MAY 05 2021 – JUN 26 2021
2112, Denmark
von Bartha is pleased to present the fourth edition of The Imaginary Collection, an ongoing series of temporary exhibitions with works from the gallery's archive, curated by independent collectors and presented within unique spaces. The fourth edition will see Danish Art Advisor Caroline Bøge curate Take the Stage, her 'Imaginary Collection', featuring works by 12 international artists presented at 2112 in Copenhagen, 5 May – 26 June 2021.
Testifying to a life-long love of art, Caroline has selected 35 works from von Bartha's archive, by a diverse range of artists including: Anna Dickinson; Barry Flanagan; Athene Galiciadis; Terry Haggerty; Imi Knoebel; Mike Meiré; Landon Metz; Sarah Oppenheimer; Francisco Sierra; Claudia Wieser; and John Wood & Paul Harrison. Entitled Take the Stage, Bøge has centred her 'Imaginary Collection' around the theme of the stage. As a former dancer with the Royal Danish Ballet, the stage and performance are subjects that resonate with Bøge.
For her curated collection she draws parallels between the stage and the pursuit of art collecting. Like the stage, an art collection presents endless possibilities for transformation, and like a Director, art collectors can create their own narratives through their collection. At the center of the room Bøge has installed Imi Knoebel's new work 'Centrum'; a distinctive cross-shaped work symbolically suggestive of a church, whilst Barry Flanagan's 'Unihare on Crescent and Bell' seems to inhabit the space as performer. Frozen in the weightless moment of leaping over a crescent moon and a bell that could have fallen from Knoebel's church, the hare seems to defy reason and head into the black void of Francisco Sierra's small painting 'Untitled' – into the limitless possibilities of imagination.
Caroline Bøge, Art Advisor, commented: "When I was asked to create a personal Imaginary Collection in cooperation with the esteemed Swiss gallery von Bartha, I had to consider how I would testify a lifetime of love for art. And how I would choose from the gallery's incredible inventory. I decided to curate this imaginary collection around a place that is close to my heart as well as an interesting topic in relation to art collecting: the stage.
With Kazimir Malevic's 'Black Square' as art historical reference and ground zero, I have taken on the role as Director for this exhibition and set the scene. Some of the works on display have been chosen with direct reference to the iconic work, whilst others allude to performance, set construction and staged reality. Most importantly all works have been chosen because they make me think – and because I would personally wish to be surrounded by them."