How to build an Imaginary Collection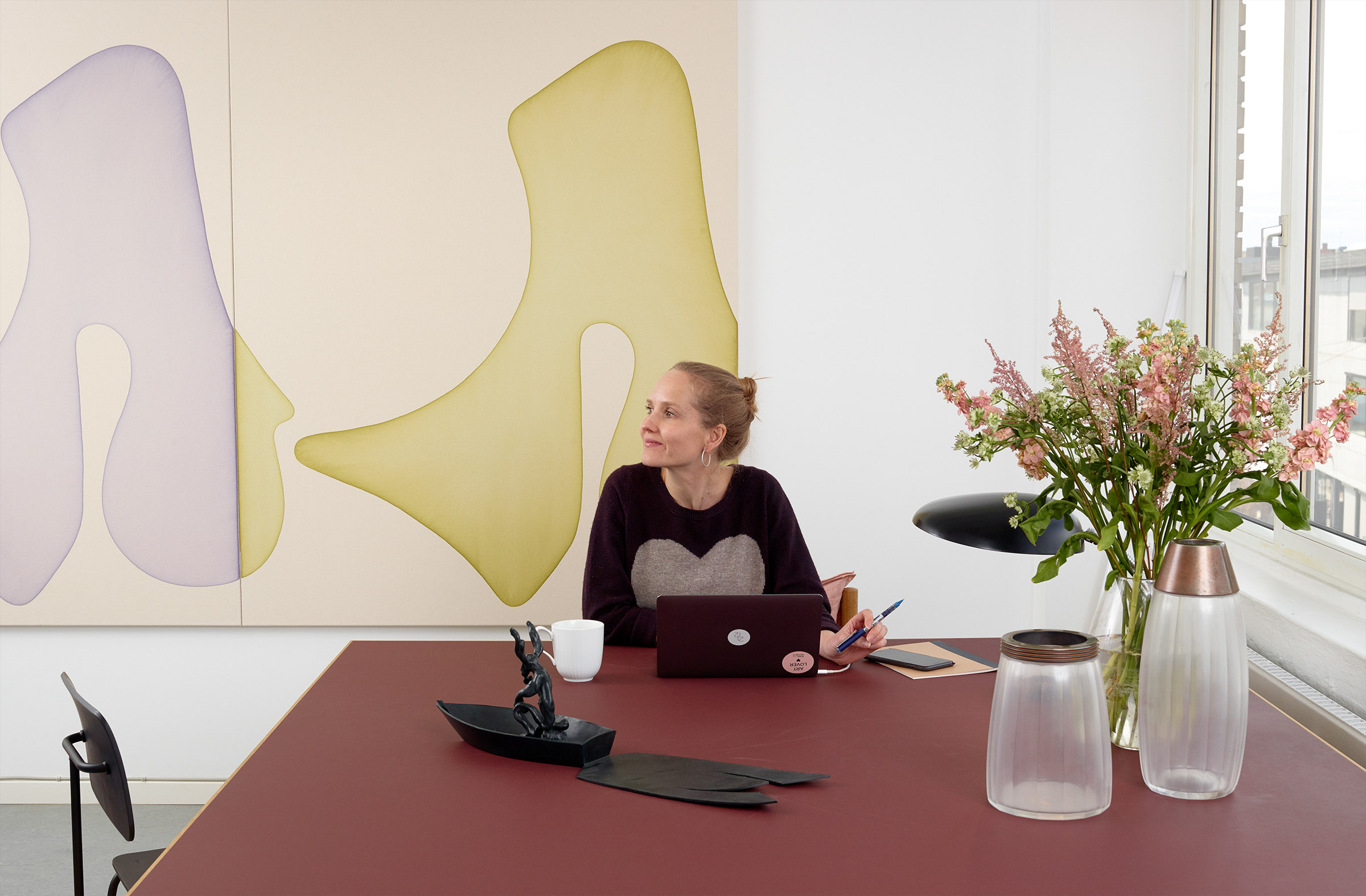 If you could conceive your perfect collection, what would it look like? The Imaginary Collection is our series of temporary exhibitions that invite independent collectors to present a selection of works from the gallery's archive in unique spaces. Titled Take the Stage, the fourth edition sees Danish Art Advisor Caroline Bøge curate a very personal display, presented at 2112 in Copenhagen from 5 May-26 June. Here she shares an insight on her approach to collecting – from following your heart, to embracing the contrasts and stories that emerge when artworks are displayed together.
Explore a connection to a subject 'close to your heart'
'An art collection is normally built over a long period of time, and it is of course an illusion to encapsulate 41 years of inspiration, thoughts, and memories into one moment – into one exhibition,' says Bøge. 'For this reason, I decided to curate this Imaginary Collection around a place that is close to my heart, as well as an interesting topic in relation to art collecting: the stage. To me the stage represents a place of endless possibilities. A place where anything goes. As spectator your mind travels – as performer your body becomes one with the spectacle. During my years as dancer with the Royal Danish Ballet, I had the privilege of being on stage many times, and what I remember most profoundly was the sensation of transformation. Of becoming one with the character, the movements, and the music. When the curtain rises, the stage reveals itself as the platform for a journey – for the audience and performers alike'.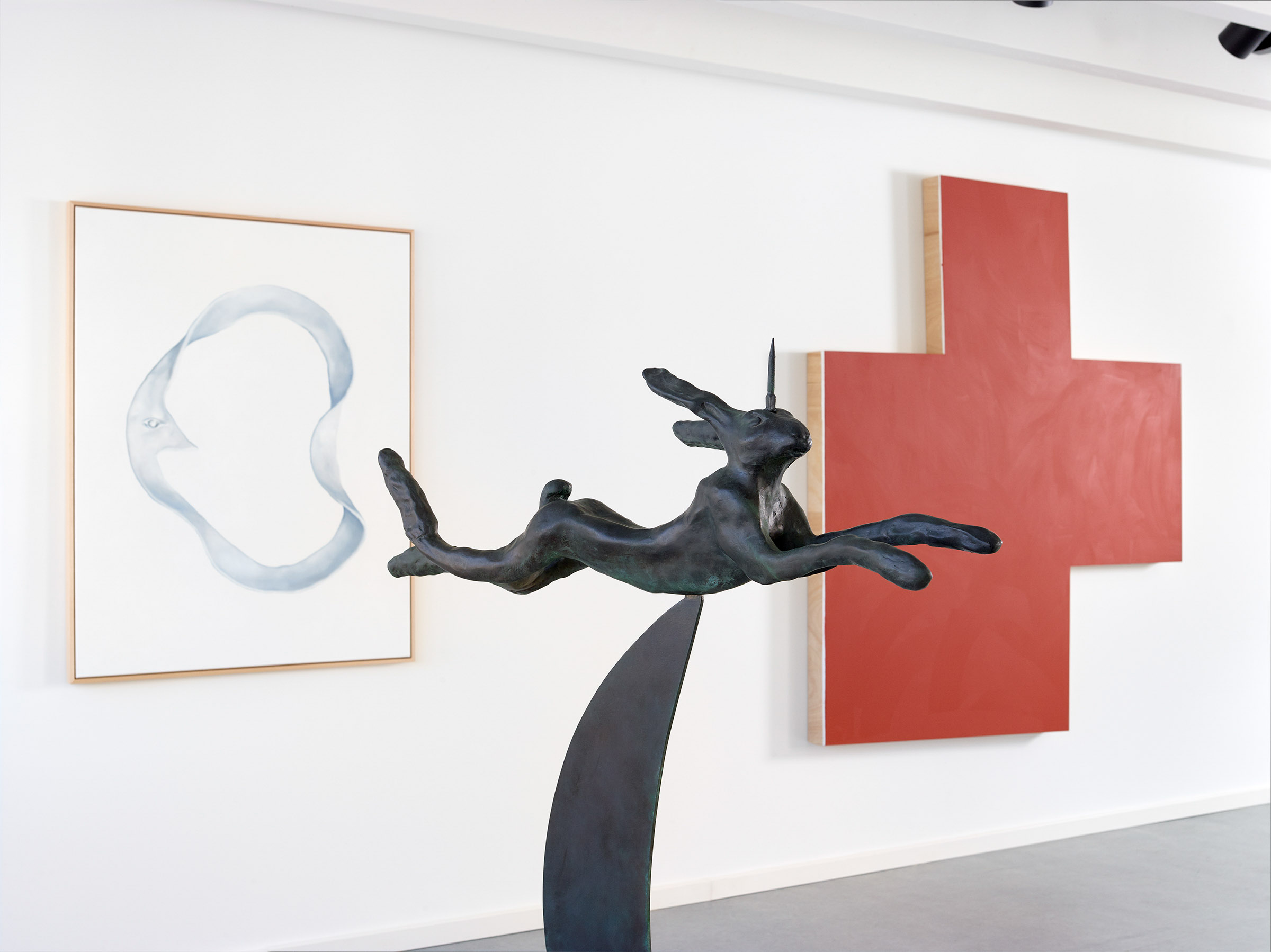 Allow connections and contrasts to emerge between works
Like watching a performance unfold, Caroline continues, 'art appreciation and collecting is traveling into the unknown. Collectors of art have the Director's privilege, as they can stage their own narratives through their collection. But I have come to realize that oftentimes the collection gradually takes control. The interplay between individual works become increasingly more important, as different themes, stories, and scenes unfold. Upon experiencing new works of art, the collector starts thinking about how they would interact with already existing works in the collection. By this dynamic the collector is matured into an interest in works she would not have considered in the beginning. I believe it is this personal transformation and progression that is so intriguing and part of what makes art collecting so addicting'.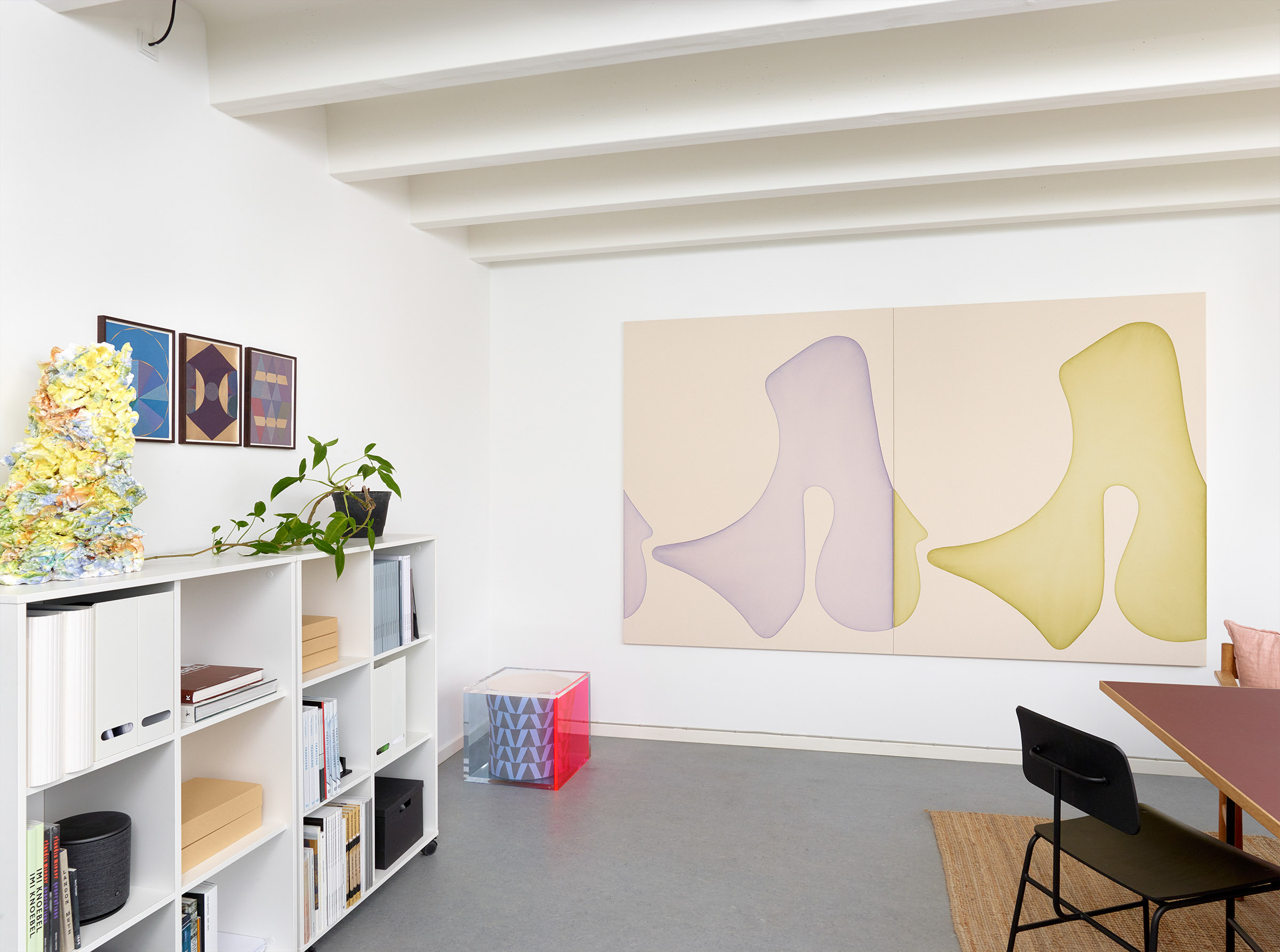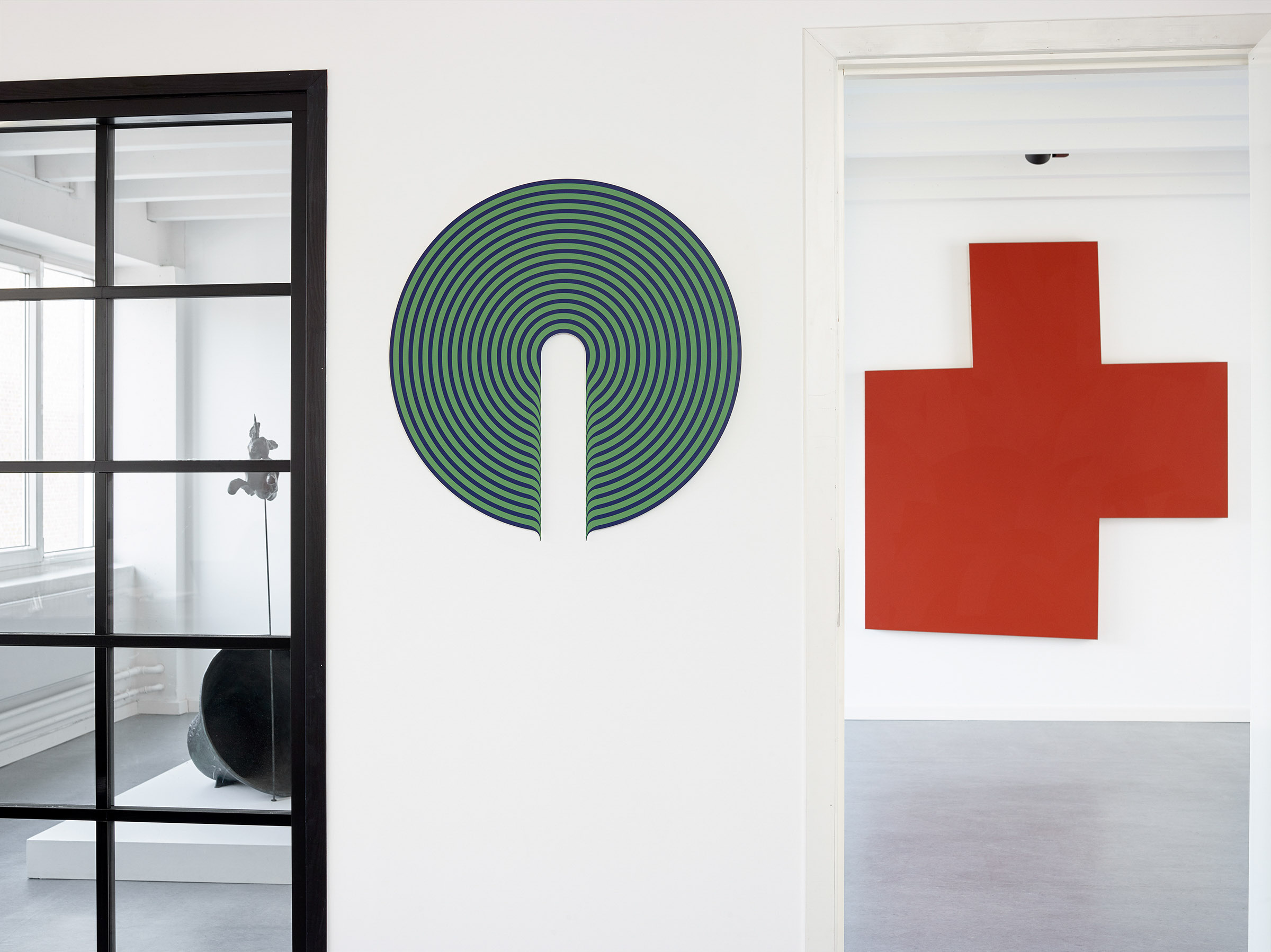 Return to artworks or periods that capture your interest
'We all have different reference and starting points, and mine is the work of late Russian artist Kazimir Malevich. Early on my father, an artist himself, introduced me to the work of Malevich by showing me his suprematist works on paper in the collection of the Louisiana Museum (which, by the way, is based on a private collection). He told me about the visual vocabulary of Suprematism that created a new language by breaking down the world into atoms in a time of crisis at the beginning of the 20th century. Also, he told me about Malevich's revolutionary 'Black Square' that became iconic for Twentieth Century Art, as well as a symbol for a new age'.
'Today, as an art historian, I understand the massive importance of the historical avantgarde, and with the black square as my ground zero, I have taken on the role as 'Director' for this exhibition and set the scene. In many ways the stage is formally and conceptually congruent with the black square as they share not only shape and color, but both represent possibility and transformation (in fact, Malevich's square first made an appearance in his design for a stage curtain to a futurist opera). Some of the works on display have been chosen with direct reference to the iconic work, whilst others allude to performance, set construction and staged reality. Others again came to my attention because of the way the 'collection' developed and the works interacted, but most importantly all works have been chosen because they make me think – and because I would personally wish to be surrounded by them'.
Caroline Bøge is the curator of the fourth edition of von Bartha's Imaginary Collection and owner of Danish art advisory and agency 2112 established in 2016. Located in Copenhagen, 2112's office and showroom is a hybrid space presenting works by the agency's represented artists as well as collaborative projects with external partners. Caroline holds a Master's degree in Art History from the University of Copenhagen and Harvard University and for many years worked as Director of a leading Danish gallery. Her first career was in the world of classical ballet as she was educated at The Royal Danish Ballet School and was part the corps de ballet of The Royal Danish Ballet until 2001.
For more information about 2112, please visit: https://www.2112.dk