Landon Metz
The sky isn't really blue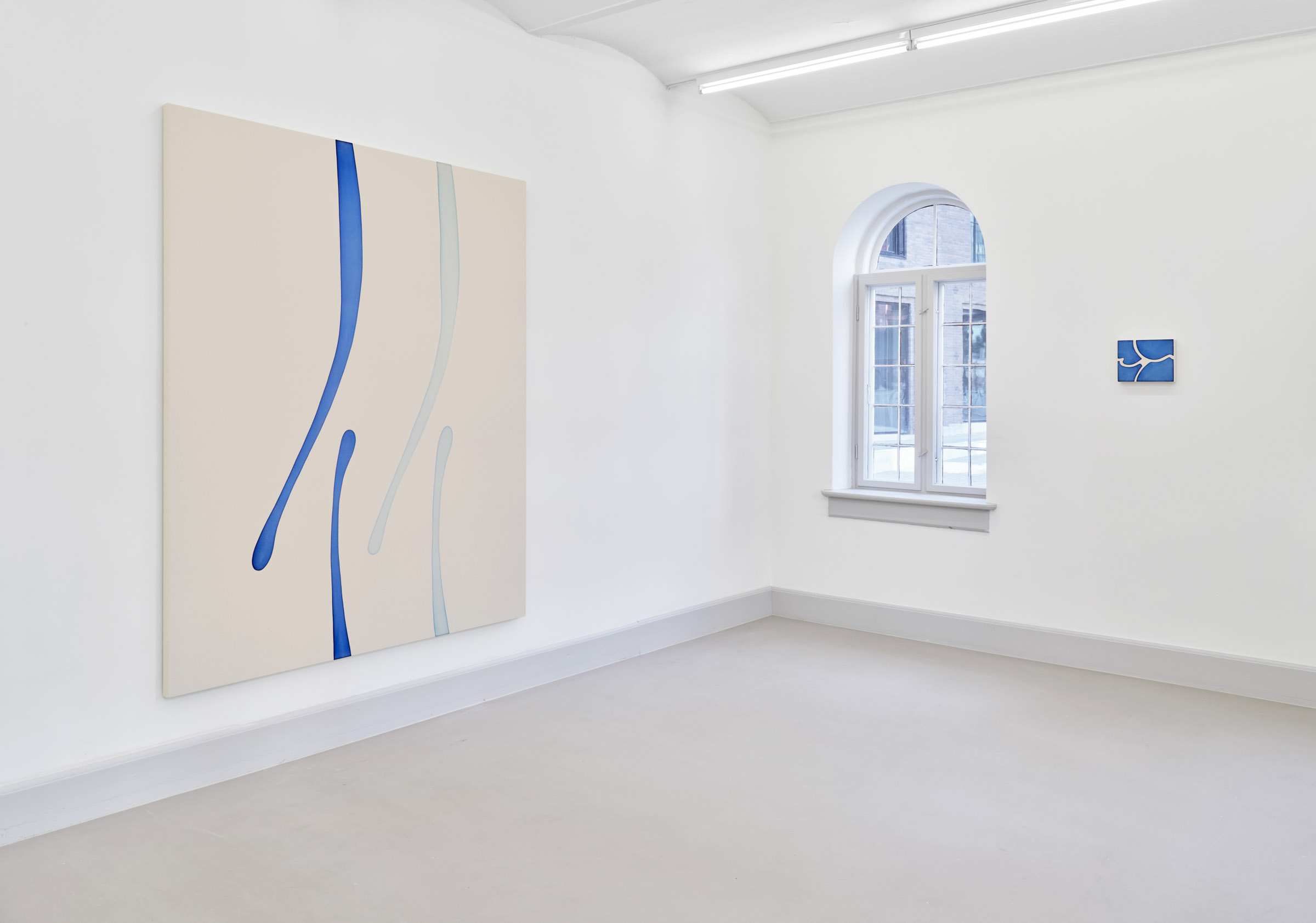 MAR 26 2022 – MAY 14 2022
von Bartha, Copenhagen
von Bartha Copenhagen is delighted to present a solo exhibition by New York-based artist LANDON METZ from 26 March – 14 May 2022. Titled The sky isn't really blue, the exhibition will showcase a selection of 16 new paintings by Metz, that form part of the artists' new series exploring the varying shades and depth of the colour blue and will continue his ongoing investigation into the interrelated nature of our existence and our presence.
The title of the show takes its inspiration from the concept that the sky actually has no colour at all, but instead has been deemed blue by human experience and relative perception. The new series is a playful take on the core subject matter rooted in Metz's practice, acting as an inquiry into the nature of being and humans' necessity for reality. The dynamic canvases will use the varying shades of blue to communicate Metz's interest in seeking to shed light on the existence of a universal truth by acknowledging gaps in human understanding.
Metz has a close relationship with the city of Copenhagen, and will use the gallery's unique building – a former lighthouse located in the Carlsberg district also known as Kridttårnet – as a starting point to bring his site-responsive paintings to life. Eight of the new works will be hung in the glass dome at the top of the gallery's lighthouse tower, using the structure's natural light to emphasise the differing hues of blue dye on the raw canvases, whilst a
further eight will be exhibited in the main space. Each work, exploring a different toneof blue, will incorporate Metz's distinctive technique, which is marked by a sensitivity to our surroundings, using carefully diluted dye poured onto raw unprimed canvas, to create a rhythmic repetition of gestural brushstrokes. The result, a series of fragmented organic forms that through washes of colour, invite the viewer to reflect on nature and the world around us.
Landon Metz says: "Our experience of reality is mediated by our phenomenology, I find truth hidden between the spaces of our understanding, which I consider to be the foundation of poetry."
Director of von Bartha Copenhagen, Mamie Beth Cary says: "I am excited to welcome Landon back to Copenhagen with an exhibition that embraces the unique architecture of Kridttårnet."
 OPENING: Friday, March, 25th from 5 –7 pm with a Talk at 6 pm inside the building behind the lighthouse at Pasteursvej 12
Error. No content found for Slider