9 Facts about Landon Metz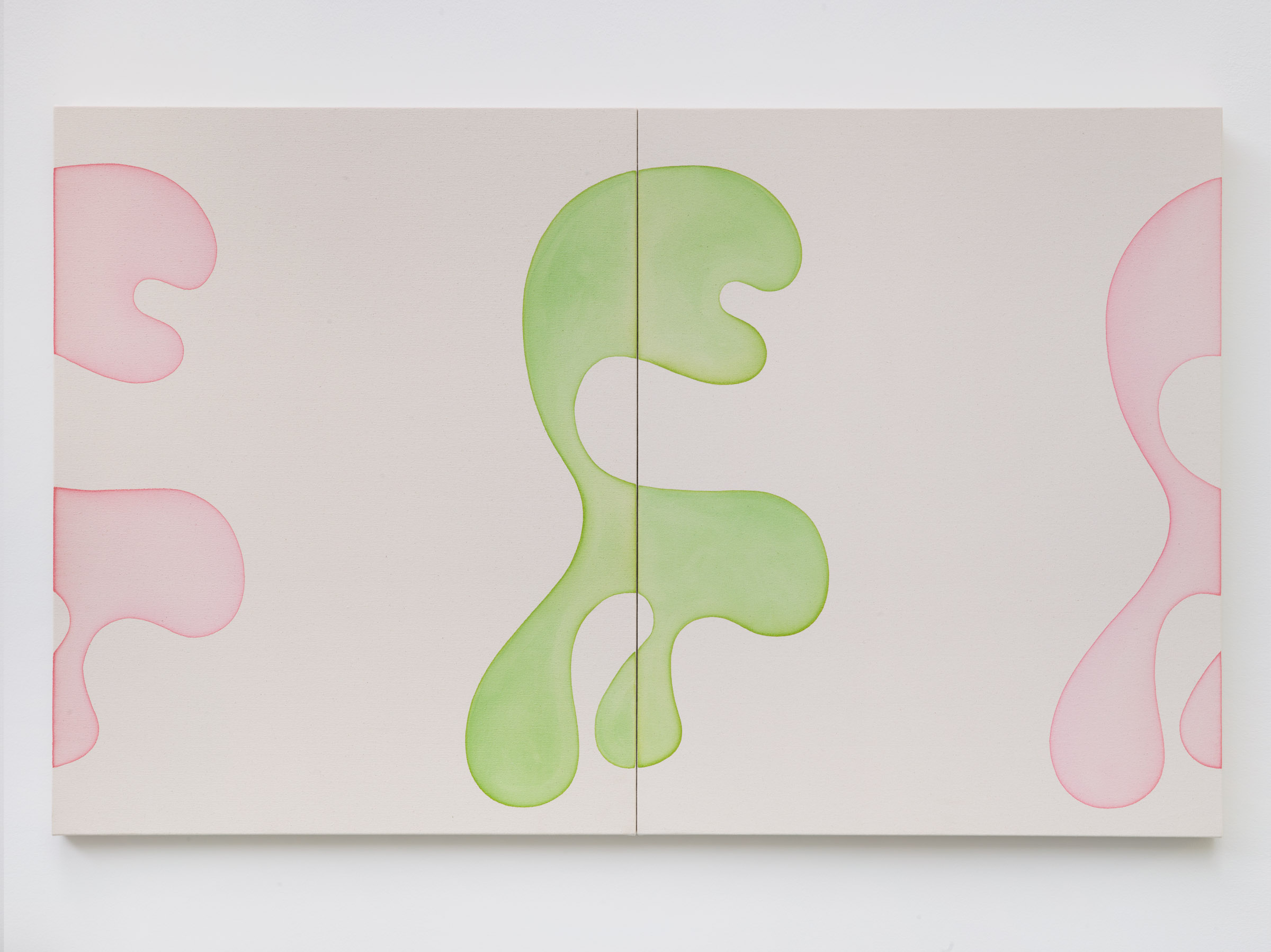 An insight into the artist's creative process – and why the rap music has to be turned off when he starts to paint
Landon Metz is a self-taught artist
Metz is an autodidact. He taught himself how to paint and which techniques to use for his unique style of painting.

When Metz paints, the studio is completely silent
Did you know that it has to be very quiet in the Landon Metz's studio when he starts to paint? At other times, loud rap and pop music roars out of his studio doors. But when it comes to create a painting, he's invested so much time in the work, that he doesn't want to dull his senses with any distractions. He has to find a certain mental clarity to paint – a meditative state.

All works by Landon Metz are Untitled
Creating an inventory for Landon's works can sometimes be bit confusing, because all of the works by Landon Metz are Untitled.  

Every aspect of his work, ranging from the materials he uses, the size of the pieces, to the drying process, is of equal importance to the artist
Metz is very aware of every process that leads to a finished work of art. Not a single step or material has been left to coincidence. The unprimed canvas and the dye he uses are carefully selected, based on their organic, pure qualities. Depending on the position in which the artworks are dried, different shades of depth are created: 'The applied liquid then takes several days to dry, during which time Metz would refine shapes, alter opacity, and create gradient effects by subtly shifting the canvas' resting position, allowing gravity to influence the creation of form,' explains Christopher Schreck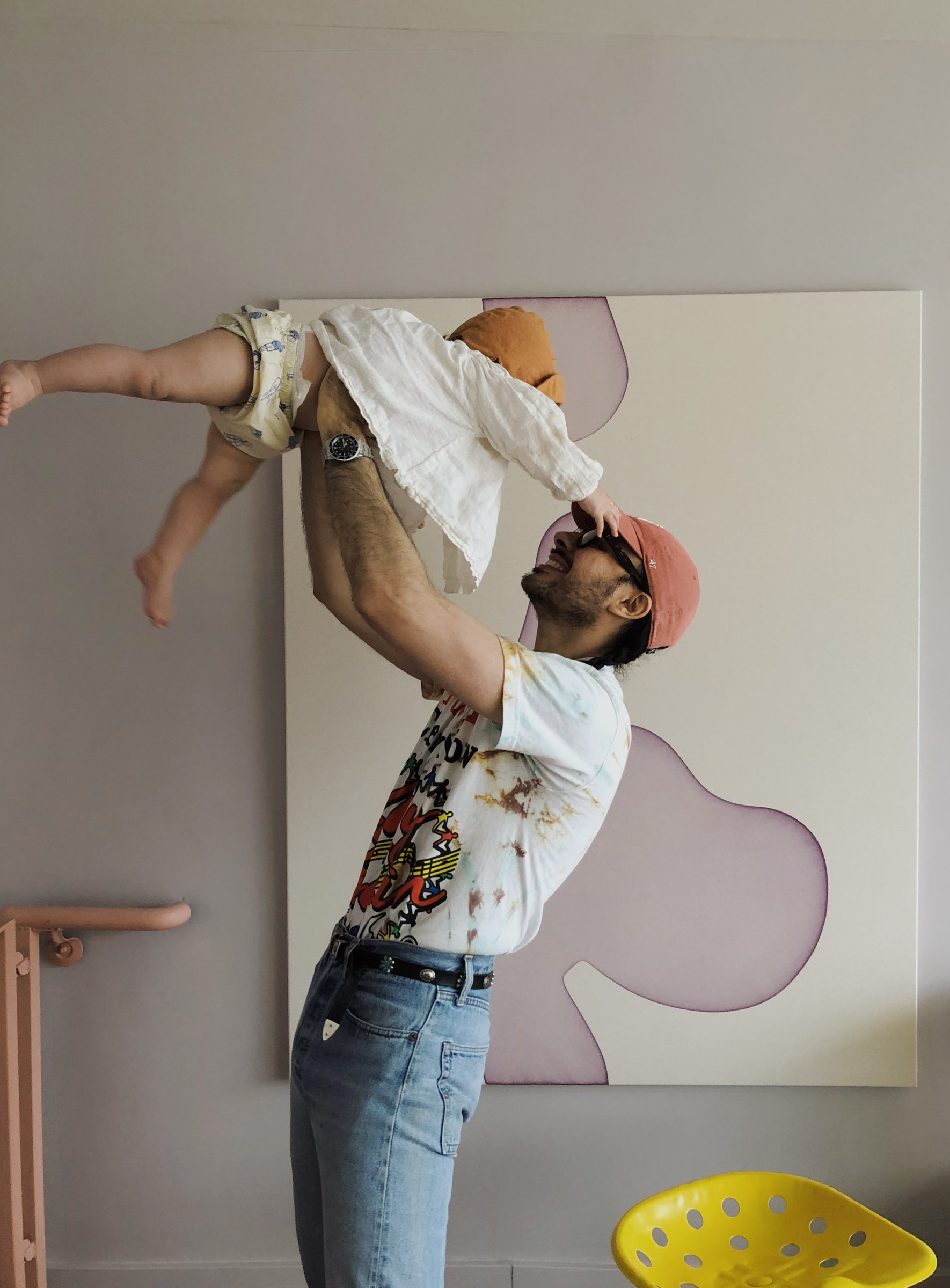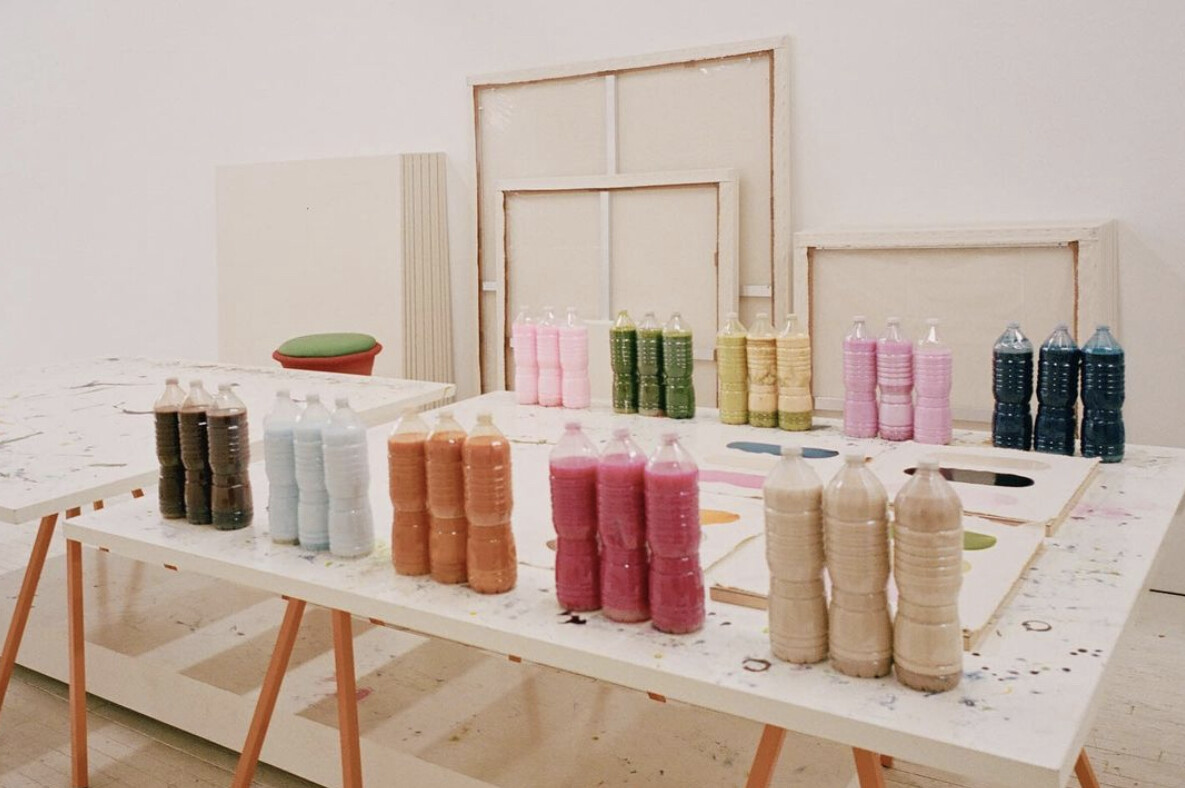 Time is of the essence when he paints
When Metz applies paint to the canvas it has to be done both very fast – and with careful precision. Since the canvas is unprimed he has to avoid any kind of splashes and be very careful about the edges of the shapes he paints. In this way, the reciprocity between negative and positive space is heightened in his compositions.

Landon lives and works in New York whilst having exhibitions all over the world
Landon was born in Arizona and is currently living in New York City where his studio is also located. His work has been shown in solo exhibitions in Norway, Italy, Denmark and Canada. In 2014, he was the artist in residence at the ADN Collection in Bolzano, Italy. In 2018, Metz was the subject of a solo exhibition at Museo Pietro Canonica in Rome. Metz was recently featured in the group exhibitions Blue., at The Nassau County Museum of Art In New York, and Greffes, curated by Pier Paolo Pancotto at Villa Medici in Rome. (Press release: Landon Metz: EUPHORIA, 2021, von Bartha, Basel)

Landon's work can also be wrapped around corners
The architecture surrounding Landon's artworks plays an important role in his artistic expression and visual language. His works respond to their surroundings and his canvases, often featuring repetitive compositions composed as diptychs or triptychs, can sometimes be installed around corners or in continous lines throughout the gallery space – creating the impression of an infinitely repeating motif. At von Bartha, we even installed his works on the ceiling once.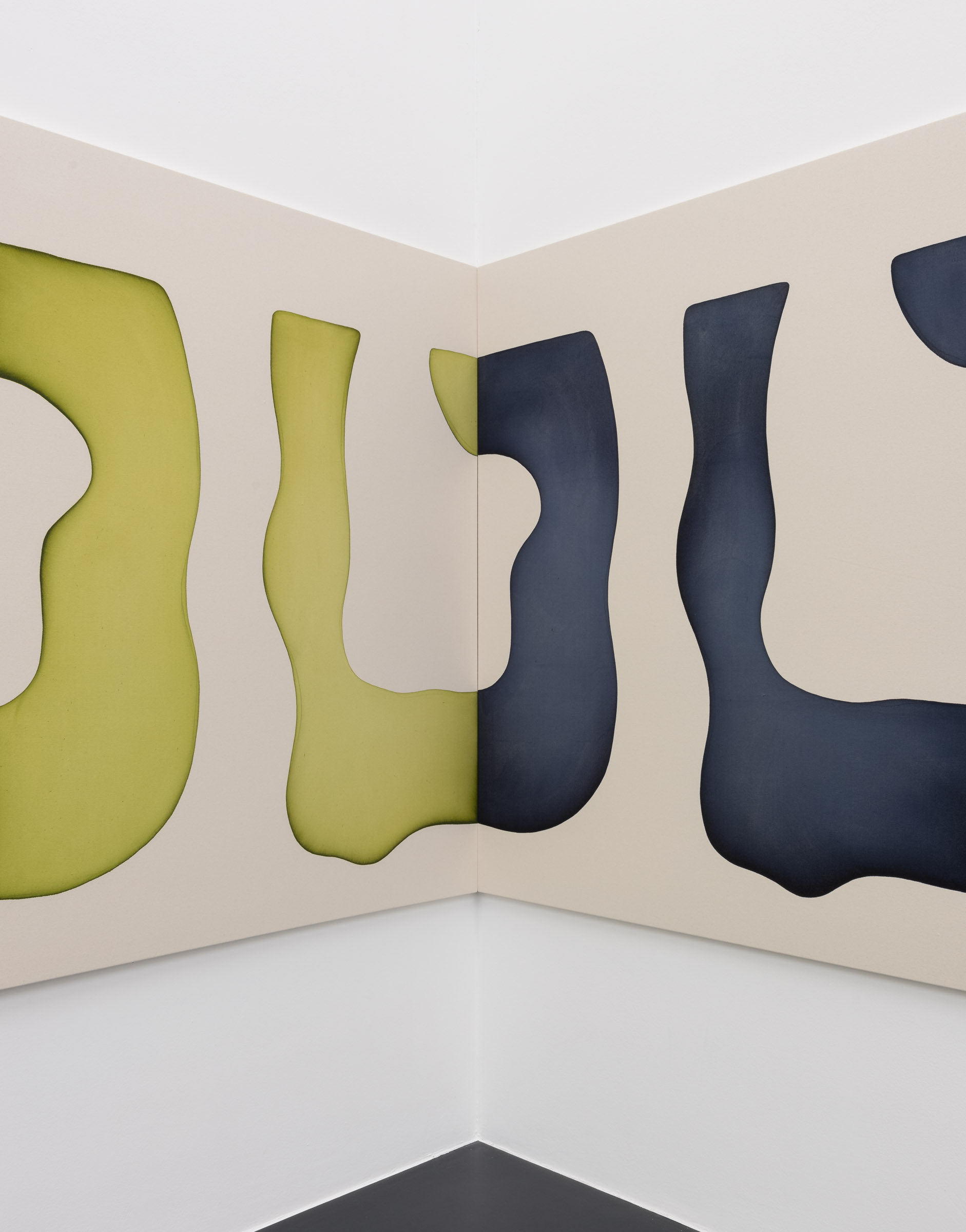 The landscape Metz grew up in still influences his work
'My palette has always been heavily influenced by my upbringing in the desert', says Landon Metz about Arizona, whose landscape is characterized by warm tones, earthy colours, ever-changing lights, and valleys shaped by time and weather.

The character of his compositions is seemingly effortless
'Consequently, each resulting image feels somehow effortless, as if its rendering was more a matter of execution than investigation. The truth, of course, tends to fall somewhere between the two, but it's striking nonetheless to discover that what is essentially a performative process might so consistently yield such precise results,' the artist explains in True Translation: On the Paintings and Practice of Landon Metz by Christopher Schreck.