Art x Fashion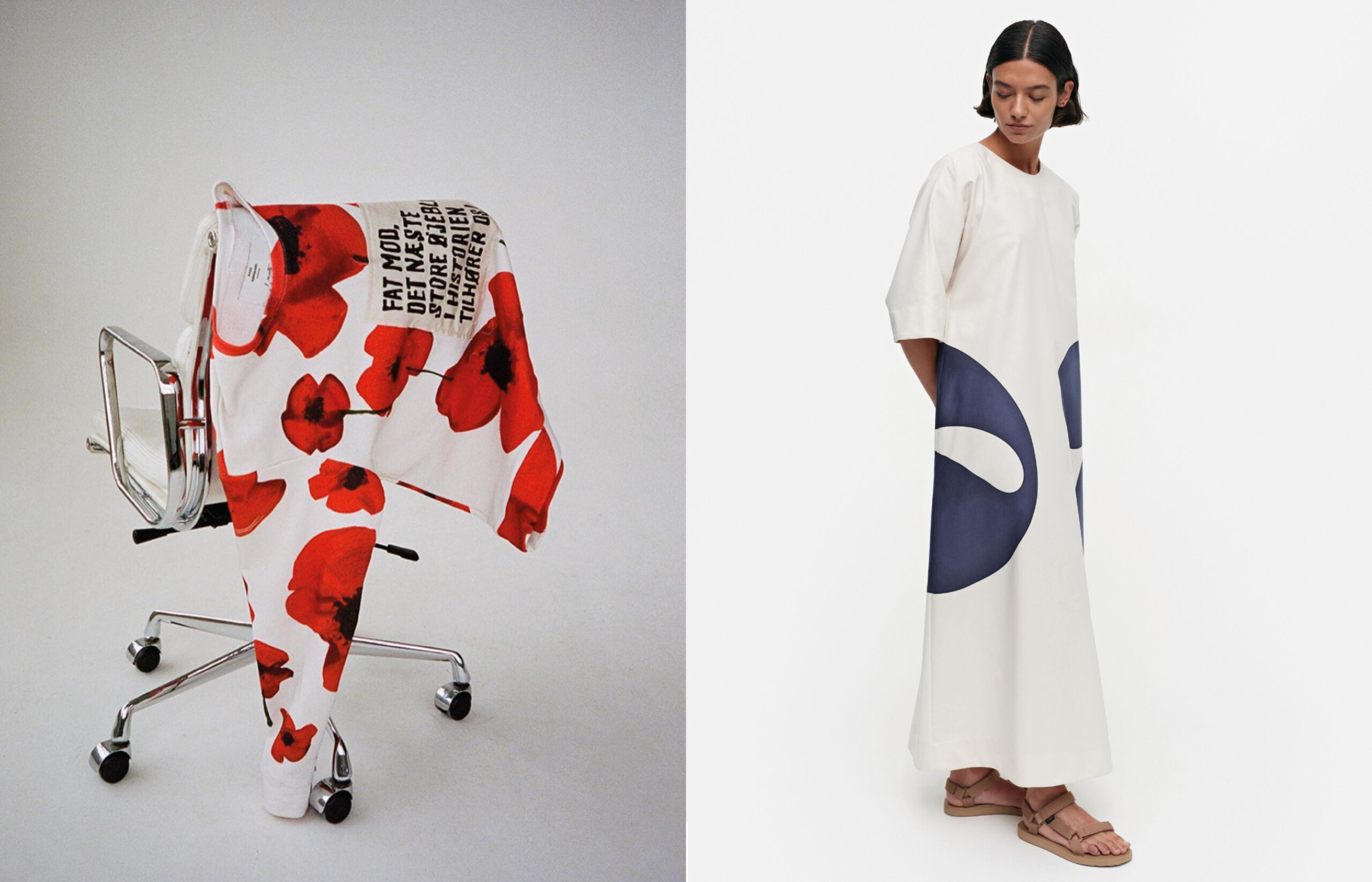 Hot off the fashion press: All about the most recent collaborations between Ursula Reuter Christiansen & Mads Nørgaard and Landon Metz & Marimekko

Launched on International Women's Day, the collaboration between artist Ursula Reuter Christiansen, graphic designer Rasmus Koch, and fashion designer Mads Nørgaard is named "Courage Collection". Poppy-flowered dresses, jerseys, and t-shirts with bold lettering across the fabric, featuring a quote from Reuter Christiansen's film "Skarpretteren" (The Executioner) from 1971:  "Fat Mod. Det næste store øjeblik i historien tilhører os!", which translates into "Courage! The next great moment in history is ours!"
Poppies are an important motif in Reuter Christiansen's work . In "Skarpretteren", the poppy refers to the violent aspects of the patriarchal society, but also becomes a symbol of resistance, resurrection, and lust. The last image of the film shows Reuter Christiansen's head with the courageous words, that are now part of the 'Courage Collection' and still speak to a new generation of humans across the globe.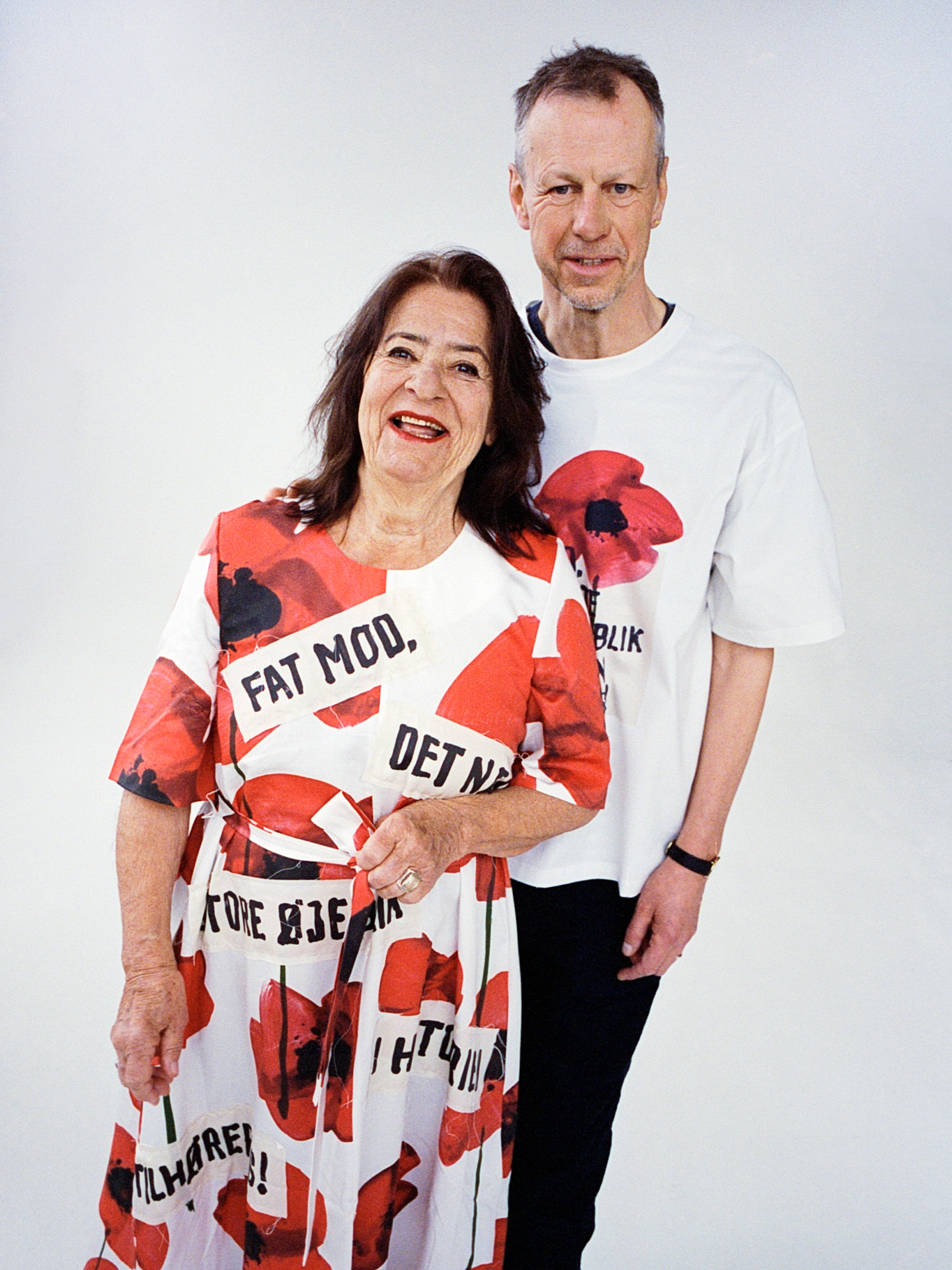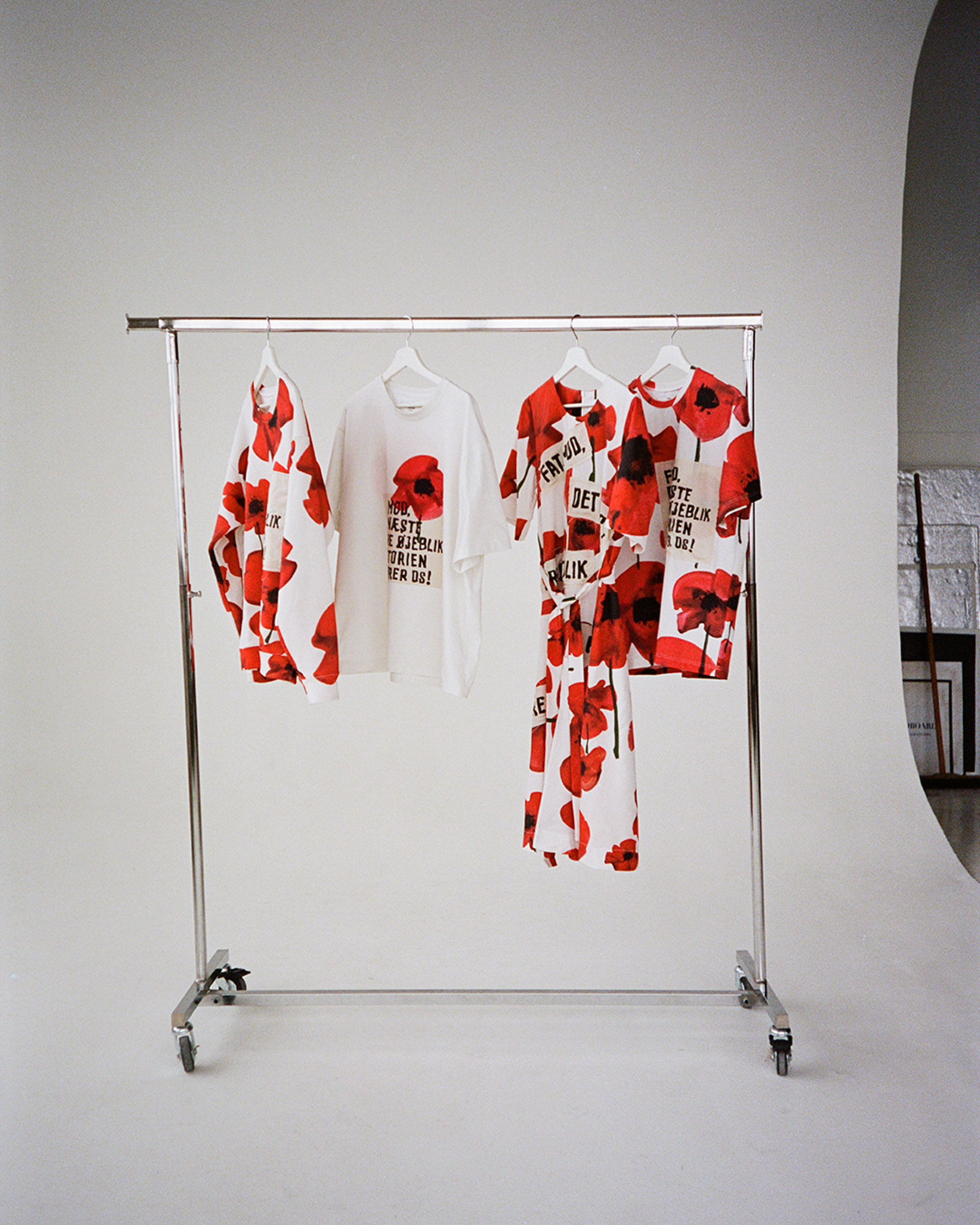 "In my collaboration with Mads I was given free rein to let my dresses fight! My poppies wanted to go out into the world and spread the message. The result is stronger than I could have imagined from the beginning. Poetry on the body and a greeting to everyone believing in a future of equality," says Reuter Christiansen.
"As a feminist, March 8th is always special to me, and to be able to celebrate this occasion with a presentation of dresses in collaboration with Ursula Reuter Christiansen and Rasmus Koch is very unique. Moreover, we've managed to sew the collection in Ikast and produce it locally at the micro-factory Rodinia in Nordvest. We are so proud of both the design and production, dresses with opinions, produced around the corner," says Mads Nørgaard.
The collection is available exclusively in Nørgaard paa Strøget, Mads Nørgaard – Copenhagen in Aarhus, selected retailers, and at madsnorgaard.com. All revenue will be donated to the organization Danner working to eliminate violence against women through empowerment, and by protection, prevention, and advocacy.
Error. No content found for Slider
Landon Metz x Marimekko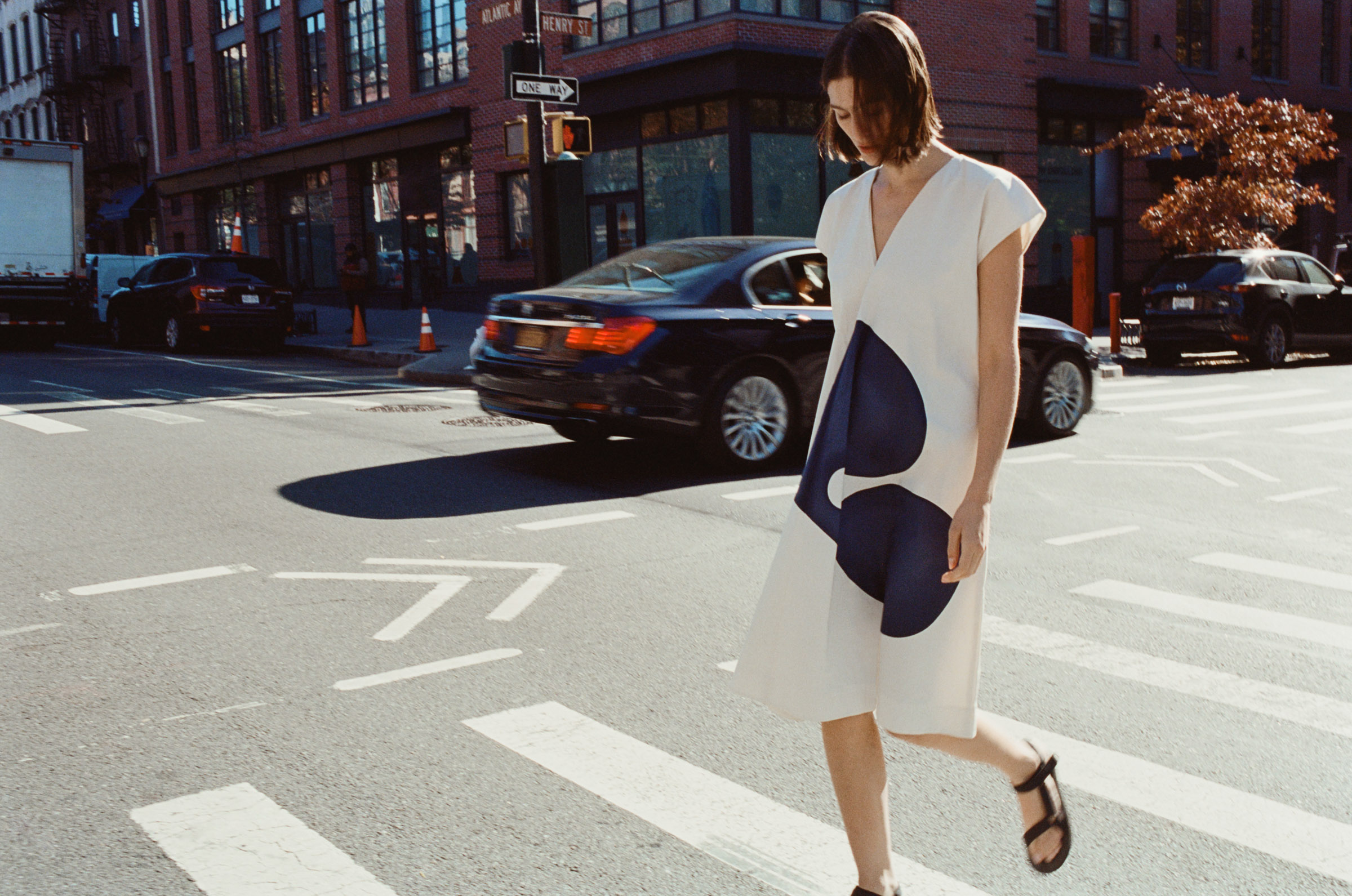 The Marimekko Artist Series invited Landon Metz to collaborate on an exclusive Marimekko capsule collection by creating a new print that flows between image, object, and space. Like Marimekko, Metz is fascinated by the way things connect to form patterns and moments of intimacy in life. Through swirling pools of colored dye on crisp white fabric, he evolved his language of rhythmic gestures with an effortless collection of garments, accessories, and bags, printed exclusively at the brand's Helsinki factory. 
The Brooklyn-based painter Landon Metz has a deft ability to see the micro and the macro. In his meditative visual language, hypnotic pools of dye speak to his canvas and repetitively bleed into the periphery of an object to form patterns — in design and in ritual.  
A fascination with how objects, people, and experiences connect led Metz to imagine his work on the human body. He wondered how his paintings – on garments – could have their own way of living in the world. The dynamic relationship between fashion and art is highly relevant to how Metz thinks about being an artist, as he constantly considers how art lives in a space and the feelings it evokes. What if that space was the environment of the wearer?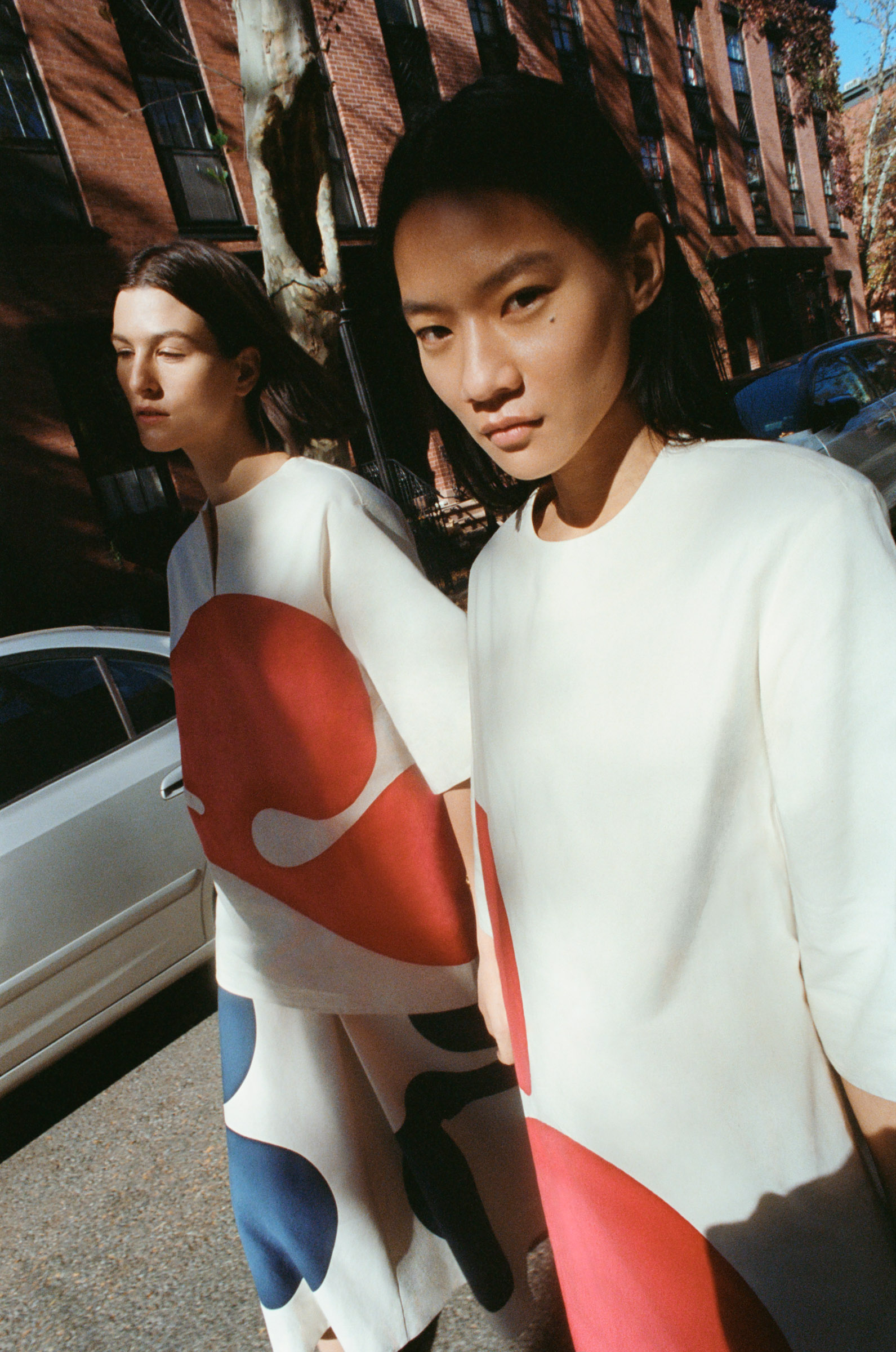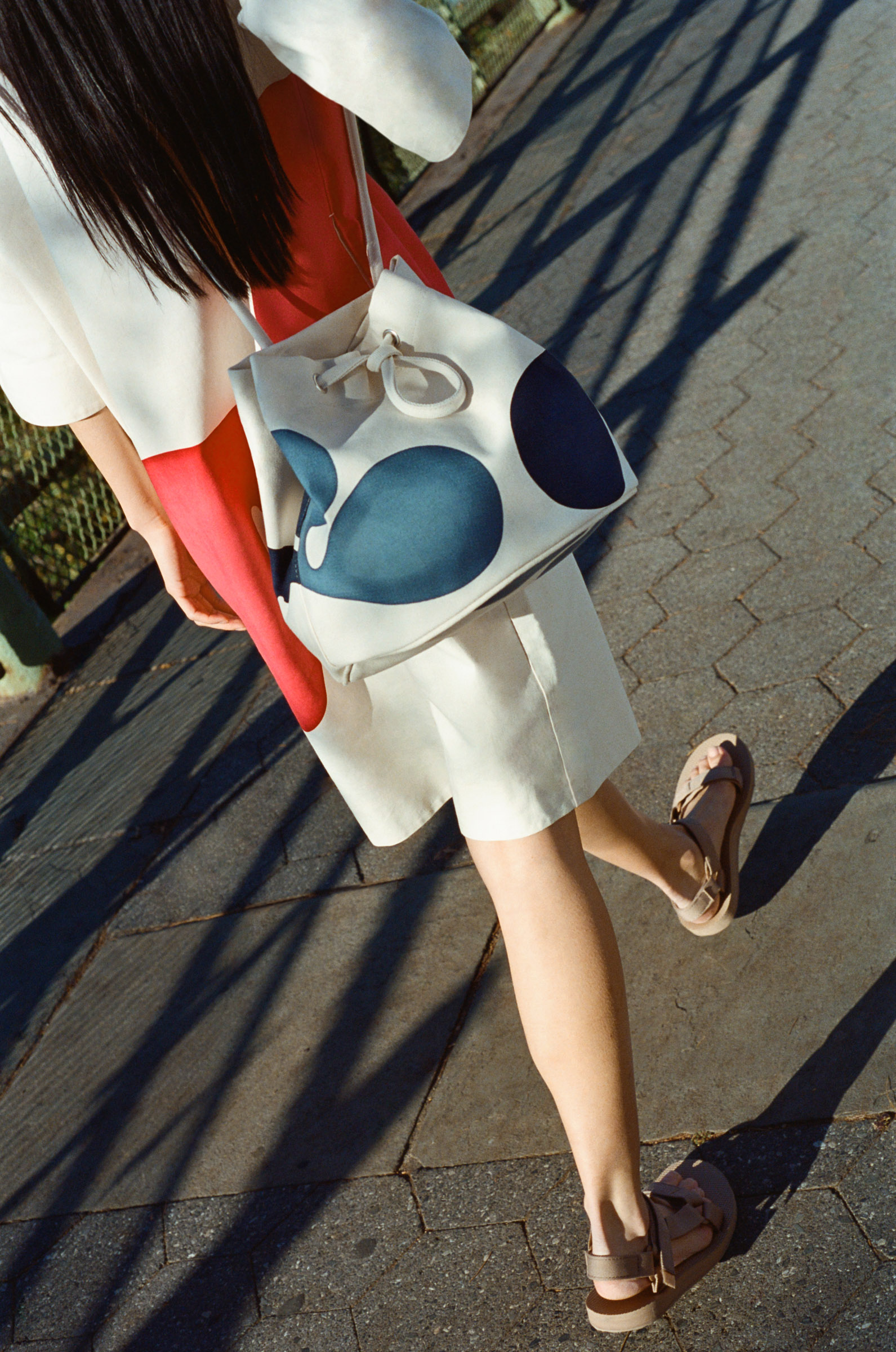 "Marimekko went out of their way to embody the spirit of my practice and find printing techniques that don't just replicate one-to-one, but reveal something about the process and the way materials function together," says Metz. His hand-painting technique was combined with advanced printing technology at Marimekko's Helsinki print mill to add another layer of nuance to his language—an exciting evolution in the art of printmaking at Marimekko.  
Landon Metz collection is available exclusively at Marimekko.