How works by Imi Knoebel and Claudia Wieser inspired collaborations with Akris and Hermès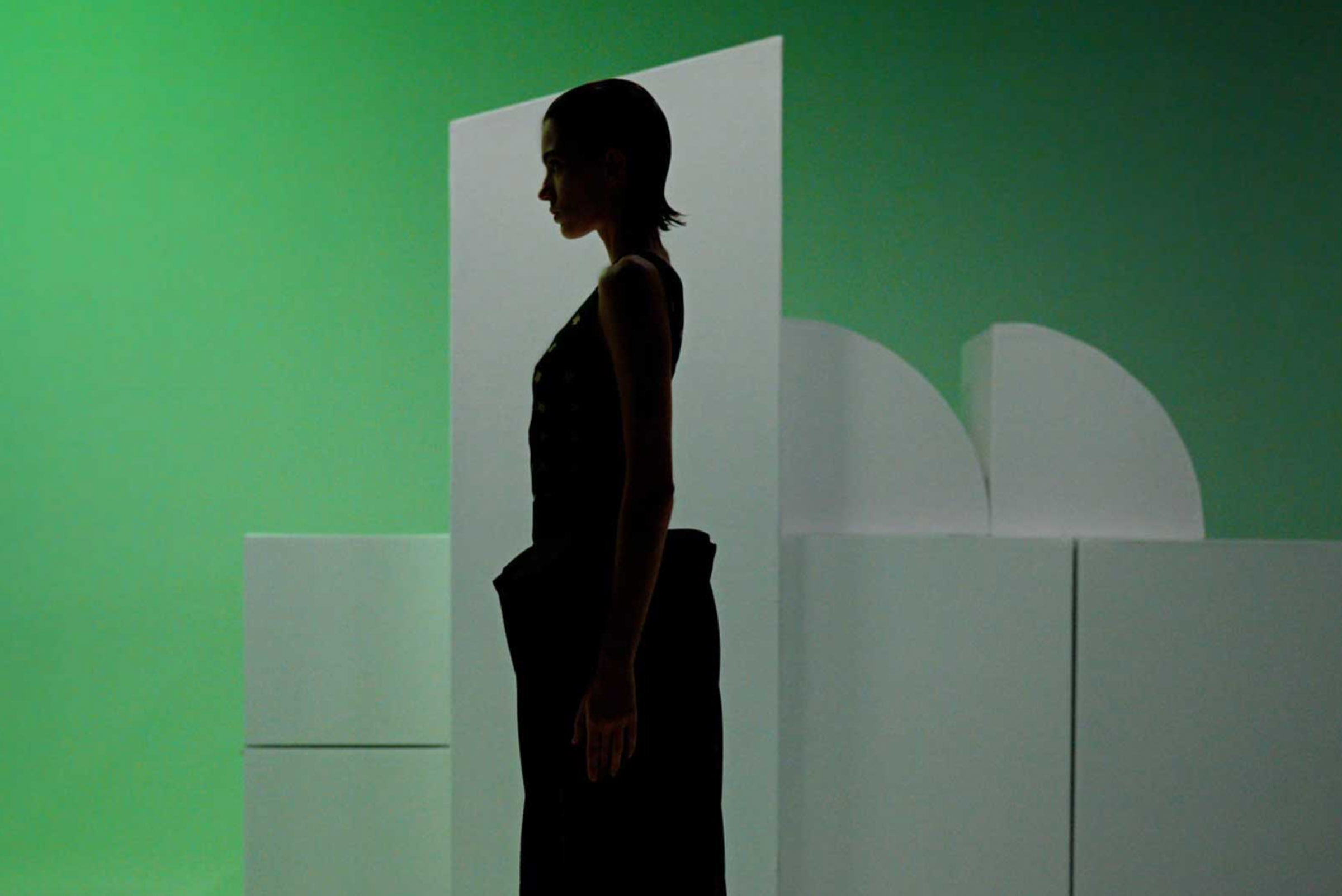 The fashion houses have an enduring fascination with art and artists – as two new collaborations demonstrate
Akris x Imi Knoebel
Akris held its first show at Paris Fashion Week in 2004, under Creative Director Albert Kriemler – a designer who has long found inspiration in renowned artists, photographers, and architects, translating their works into refined collections. Emerging from a sustained, intense interaction with artists or their estates, each of Kriemler's collaborations is more than just an exercise in reproducing an oeuvre: rather, his work reflects a fruitful meeting of minds.
"I always search for effortless ease in my designs, a feeling of just-rightness in its appearance and functionalism. The pure presence and joy of a woman just being herself – that is what moves me. A concept I found in the art of German artist Imi Knoebel. The humbleness, warmth, down-to-earth and human touch in his artworks fascintated me. Imi Knoebel's pictures show us grace in all its purity and radiance. They are also completely with themselves, represent nothing and present nothing, and yet they have a radiance of such power coupled with grace that enchants and captivates us" explains Kriemler, discussing his most recent collaboration.
One of the leading German artists, Imi Knoebel is known for his contributions to 20th century Minimalist abstract art – a genre upon which he had a shaping impact. His​ works, which are predominantly created in series, are characterized by a unique use of color and a geometric vocabulary of forms. Knoebel's wide-ranging and rigorous oeuvre incorporates drawing, painting, sculpture, photography, projections and installation. Born in Dessau in 1940 he studied under the tutelage of Joseph Beuys at the Düsseldorf Art Academy and, today, his artworks can be found in prominent public collections including MoMA (New York); The Broad (Los Angeles); the Musée National d'Art Moderne and Centre Pompidou (Paris). Imi Knoebel lives and works in Düsseldorf. ​
Kriemler`s most profound collaborations have been with artists such as Geta Brătescu (Spring/Summer 2019), Rodney Graham (Fall/Winter 2017), Carmen Herrera (Spring/Summer 2017) and Thomas Ruff (Fall/Winter 2016) as well as architects like Sou Fujimoto (Spring/Summer 2016) or Alexander Girard (Spring/Summer 2018).
Watch the beautifully artistic film by Anton Corbijn presenting the Spring/Summer 2021 collection of Akris, inspired and with works by Imi Knoebel!
Error. No content found for Slider
Hermès x Claudia Wieser

We were very excited to see original wallpapers by artist Claudia Wieser in Paris Fashion Week in October this year, where they featured as a backdrop to the runway show for Hermès' Spring/Summer 2021 Collection.

Wieser's large format images were displayed on columns placed along the runway, each of which featured the artist's own photographs of antiquities, as well as photographs of Hermès' designs. These free-standing images were interspersed with mirrors which created infinite reflections of both Wieser's work and the models featured in the show.
The collaboration reflected Hermès' long-standing commitment to artisanal values and artists, who have shaped the brand's work throughout its history.
Keep an eye out for next week's story when von Bartha takes to the fashion world in a beautiful new collaboration!
Error. No content found for Slider