Marina Adams
Flower Power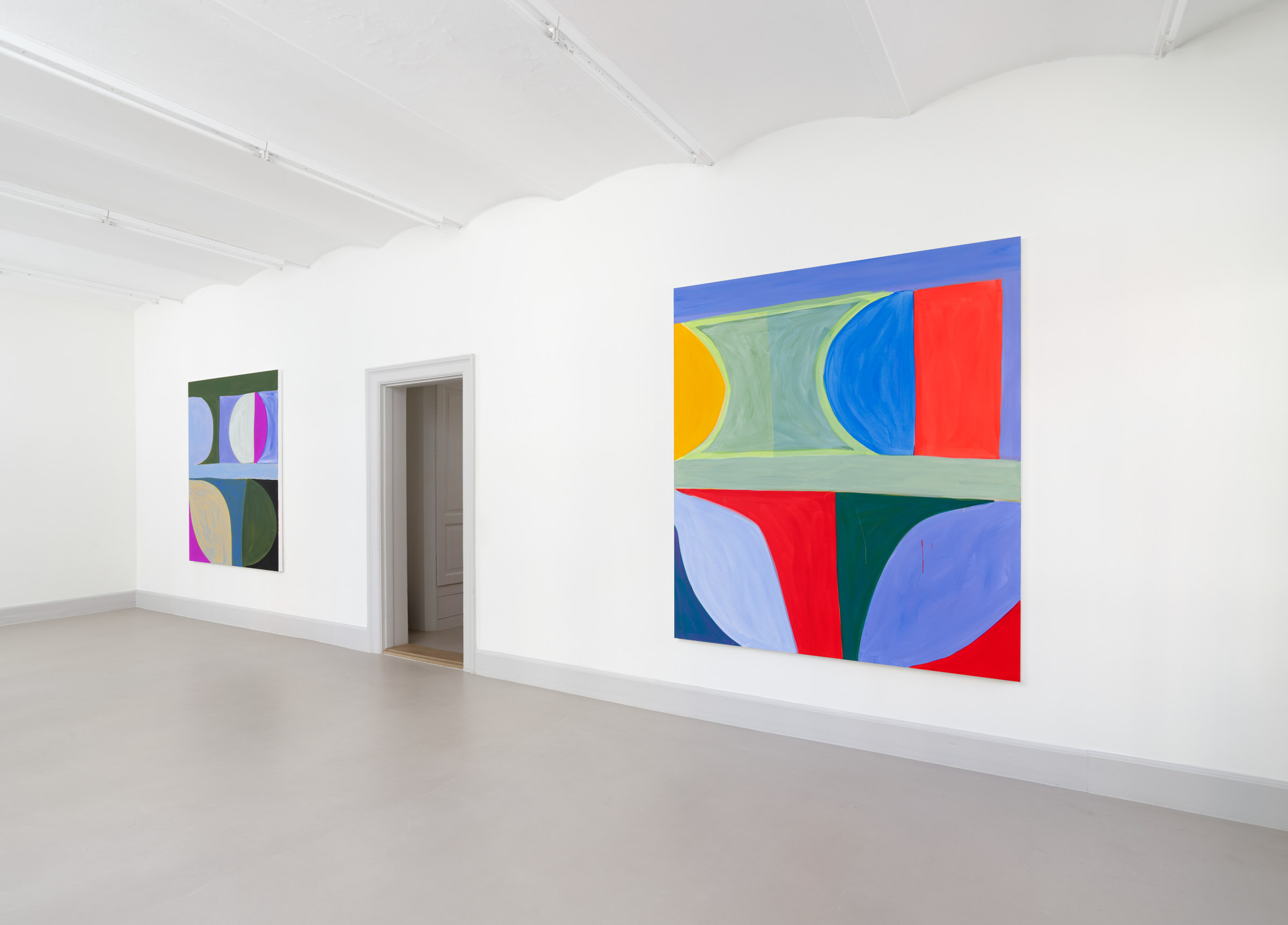 AUG 24 2022 – OCT 15 2022
Copenhagen
Von Bartha is pleased to present the first solo exhibition of paintings in Denmark by American artist Marina Adams, on show in the gallery's recently opened Copenhagen space from 25 August to 15 October 2022. Titled Flower Power the exhibition showcases a new body of work by Adams featuring a selection of 3 acrylic paintings and 5 works on paper, that continue the artists' rigorous ongoing exploration of colour, form and movement.
Large in scale, the vibrant paintings exhibited as part of Flower Power form an expression of the lavish flora and fauna that surrounds the artist in her studios in upstate New York and Parma in Northern Italy. The focus on nature in these works is a direct reflection of Adam's changing environment after she moved away from industrial Brooklyn, last year. Through the use of colour, and dimension, the viewer is invited to fully immerse themselves in the undulating, non-figurative shapes that evoke a powerful sense of rhythm.
The choice of colour is pivotal to each of Adams' works. They must synchronise, juxtapose and coalesce at the same time, yet each shall command its own presence, reflecting Adams' investigation into how colour can sustain a longer interest within the viewer.
The gallery has produced a publication to accompany the exhibition, with a text written by Helga Christoffersen, Curator of the AKG Nordic Art and Culture Initiative at Albright-Knox Art Gallery.
Opening:
Wednesday, 24 August, 2022, from 5 – 7 pm
Error. No content found for Slider