10 Facts about Marina Adams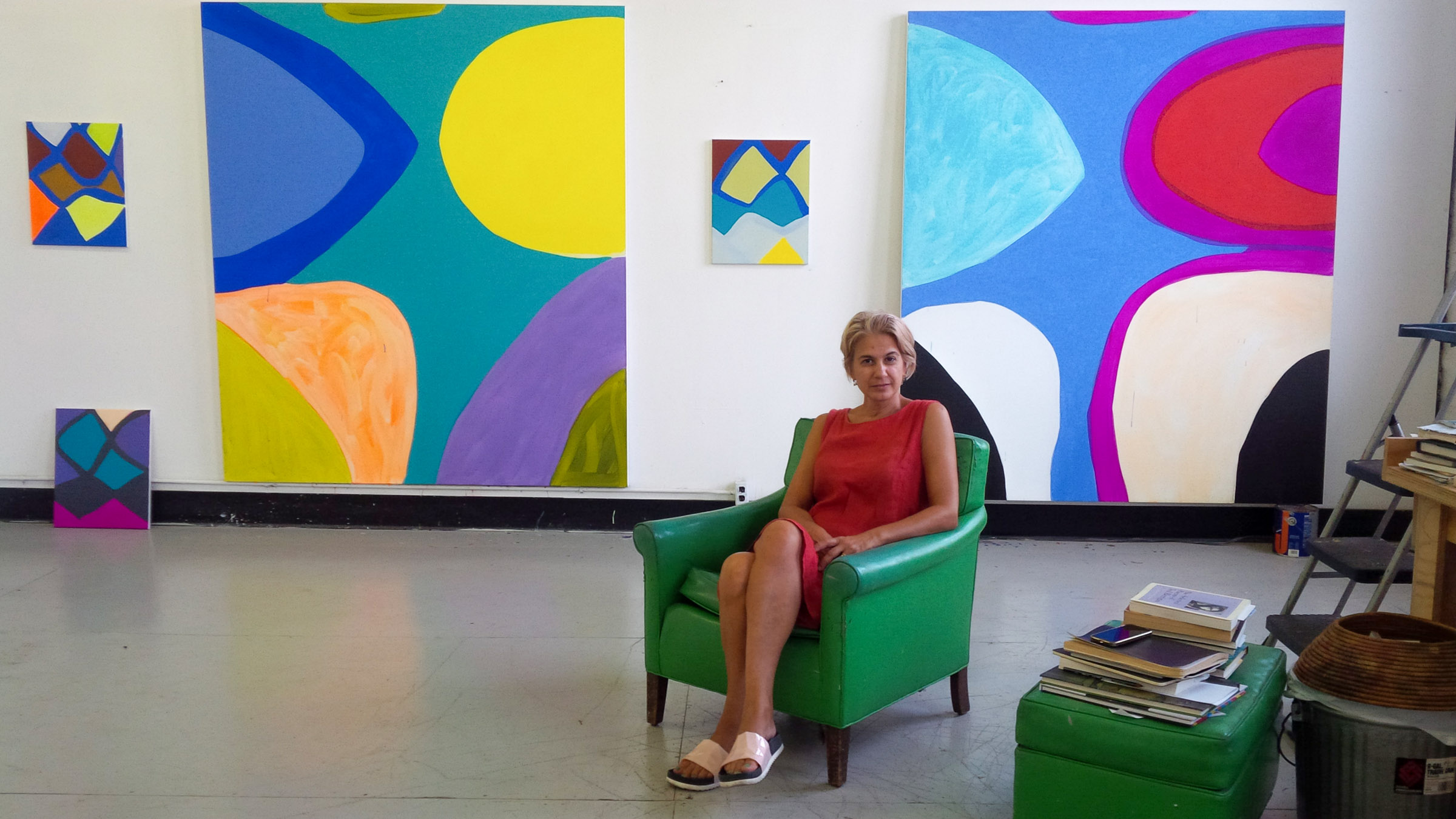 A guide to the artist's vibrant, expressive practice – which is rooted in today's most pressing social issues
Words, poems, and titles can serve as an entrance to Marina Adams' work
Sometimes language can serve as an entry point into Adams' work. The artist has explained, for example, that finding the right title takes a lot of time – so much so that it can feel more difficult than painting itself. The importance of words is exemplified in a work from the artist's exhibition, Deep Breathing at von Bartha, S-chanf, named Mountain Love, which resonates with the environment in which the work is exhibited.

Adams is at home in the US, but also spends a lot of time in Italy
During a 'normal year', Adams lives and works between three places: Bridgehampton, New York, New York City, and Parma, Italy. During Covid, she spent her days in New York.

Every painting starts with a charcoal drawing
Before starting with the actual paint, Adams draws her compositions with charcoal onto her canvas, to get a sense of space on the canvas and to allow a directness when approaching the composition again with colour.

Her art is influenced by the songs she plays in her studio
Marina listens to music while she paints in the studio. Around the same time she was painting the exhibition Deep Breathing, and at the time the Black Lives Matter protests were hitting the streets, she did a podcast with Pia Pack called 'What Artists Listen to'. She talks about her decision to focus her choices on protest songs that incorporate the power, the magic, the message of protest and of healing. Find the link to the podcast and the list of songs here.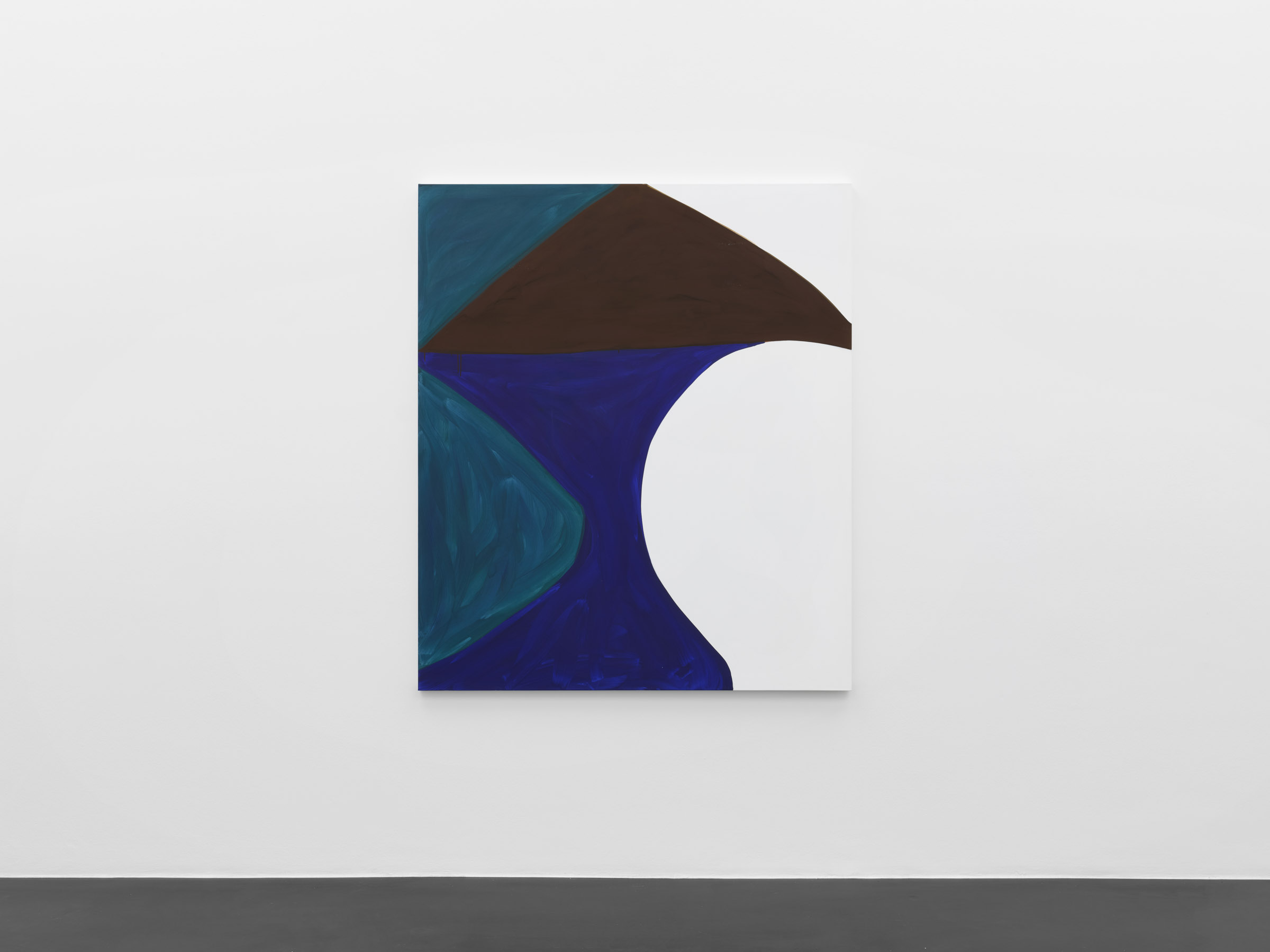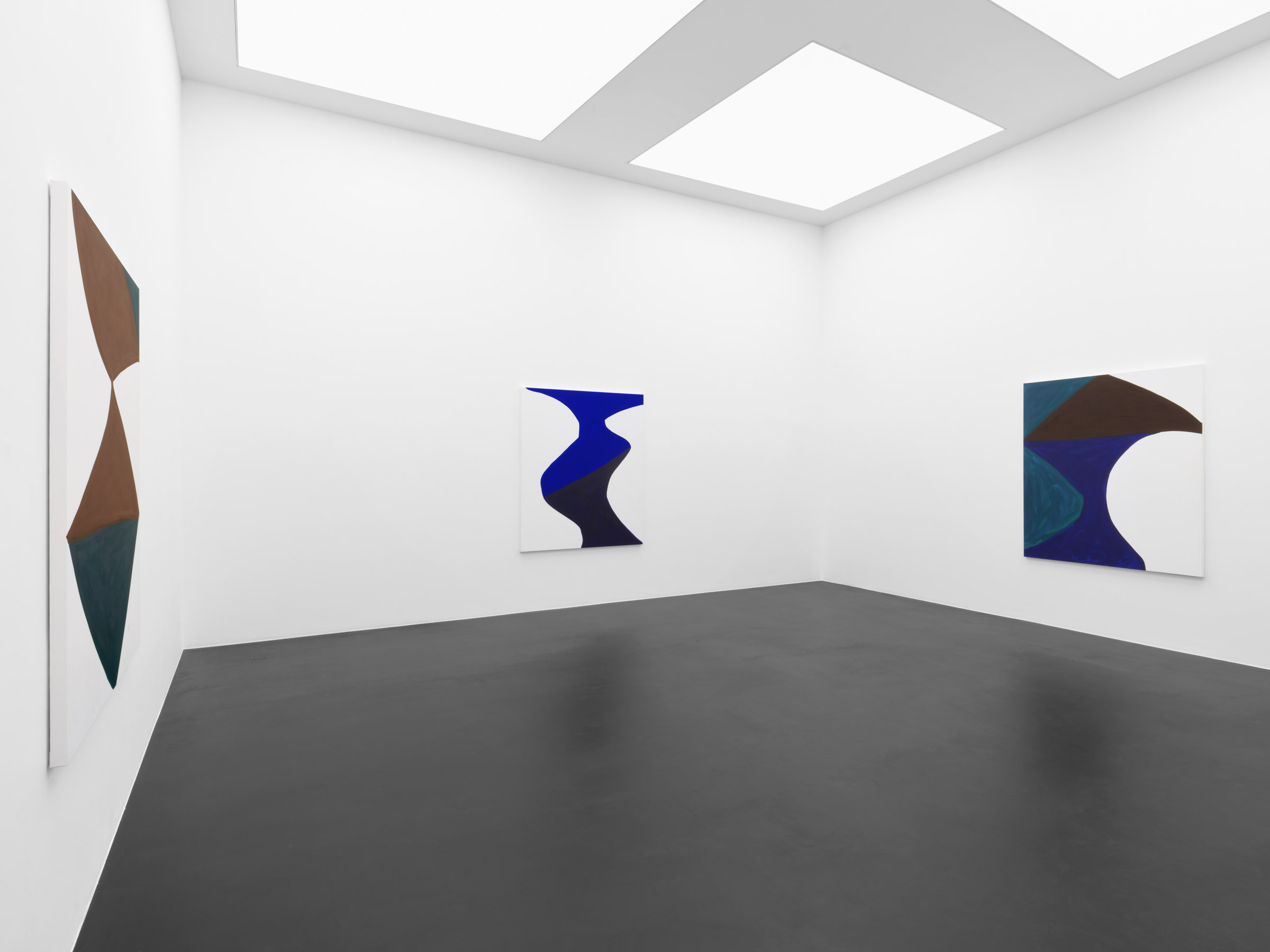 Drips are an important part of her paintings
There is a lot of movement within Marina Adams' painted surfaces. When you approach them, you can see the brushstrokes and the drips at the edges of the colour fields, which form a trace of the artist's movements and provide insight into her technique. Unlike many other 'concrete' painters, Adams leaves these drips, rather than painting over them, as they are part of the process and the medium, and she wants to remind the viewer that what you are looking at is in fact a painting.

Each colour in her paintings needs to be able to stand on its own
The choice of colours is of great importance to each of Marina Adams' works. They must harmonize, not only with each other, but be able to stand on their own. In some instances, Adams also places layers of thin paint on top of each other, creating new, unexpected colours.

The work of Marina Adams speaks to a great desire for healing and an awareness of the political changes in our society
Marina is sensitive to the big events of our time – from the climate emergency, to the fight for women's equality and the Black Lives Matter movement – as well as the fears and insecurities caused by Covid that we live with today. She creates work where we can contemplate these stories. Each radiates a power that reflects and triggers emotions through colour contrasts and powerful movements in the paint. She has said that the works are about creating a space for thought.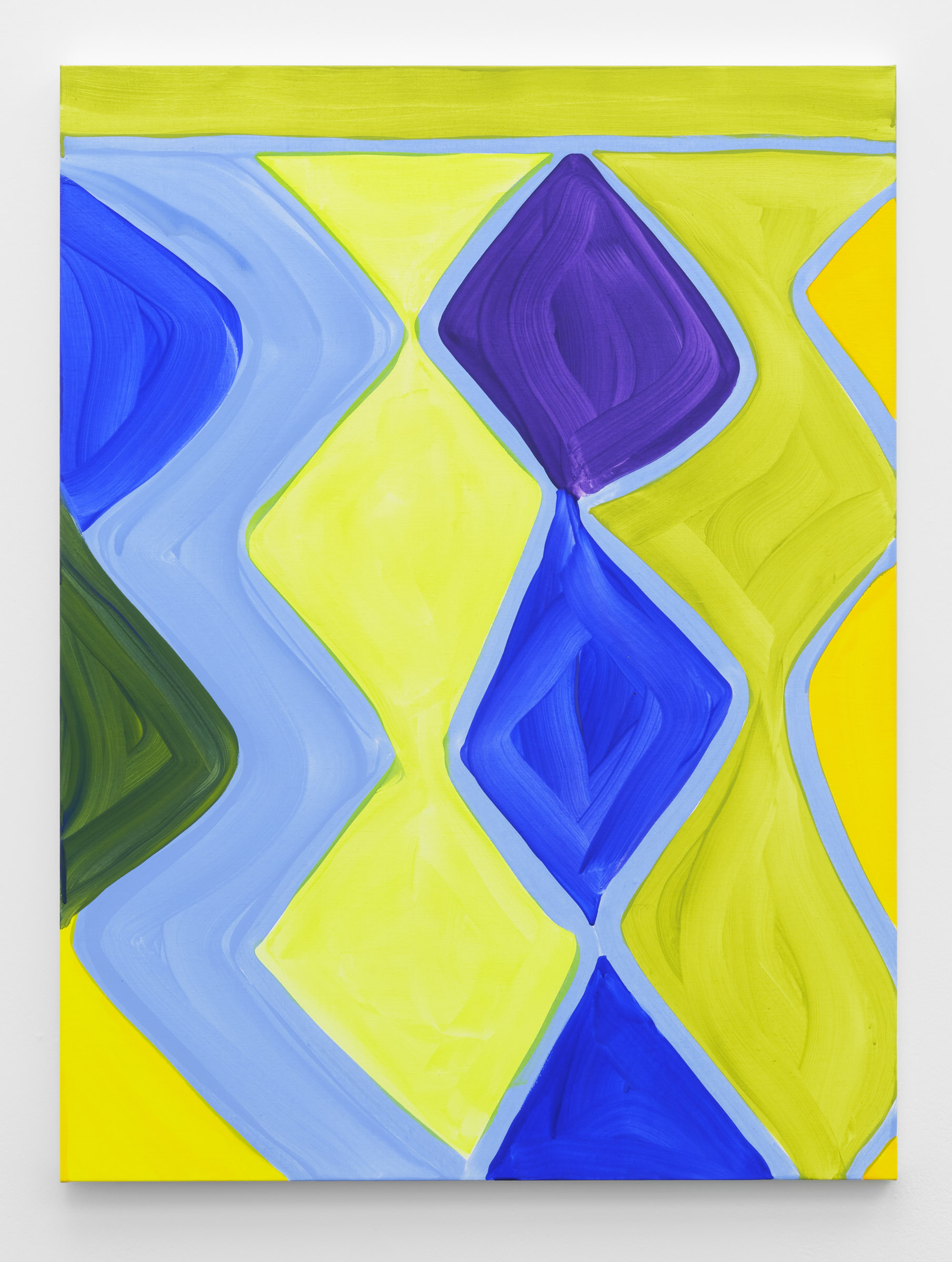 The shapes and forms in her works are not an abstract interpretation of figurative forms, but patterns that seek to unify
"One of the reasons I allow my love of pattern to be predominant in the paintings is that pattern is a language that crosses boundaries," Adams explains. "It offers common ground. I think it's interesting that similar patterns were utilized in different places around the world, places that most likely didn't have physical contact. We can see pattern in the most basic things and I guess what I love is that it forces you to get very basic, and it's in basic truths that we can find communion. We find how we're alike, as opposed to always thinking about how we're different.… And all those barriers and borders that are put up by race, religion, and nation-states can be overcome."[1]

The outcome of each work is unpredictable
Describing her process, Adams explains: "The edges are very much felt-out in the moment, in the process of painting. Those are the decisions that get made while I'm working. So as much as I will give myself a structure beforehand, with drawing, the painting itself comes in the moment. I never know what it's going to be. I never know where I'm going to come out. And usually if I have an idea, I never get it. I always get something else."[2]

One quote says it all
Marina thinks that this Barnett Newman quote contextualizes her process well: "Aesthetics is to artists as ornithology is to birds".
Interview with Alex Bacon for The Brooklyn Rail
Interview with Jennifer Alfano for the Flair Index
Header image: Marina Adams in her studio in Brooklyn, Photo: Erica Baum