The Carlsberg Story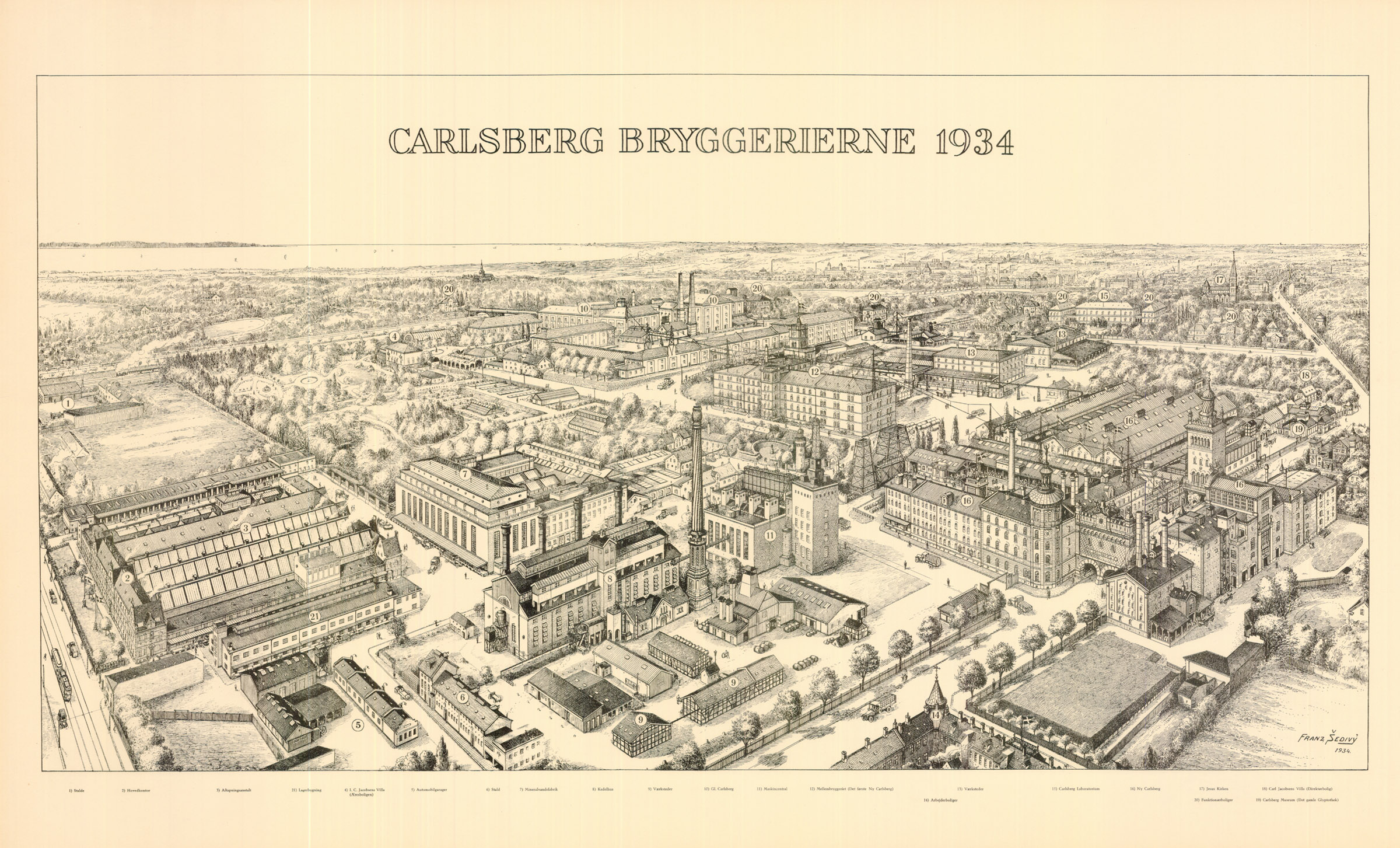 Life, love, science, and art – how the Carlsberg City goes well beyond a brewery
An iced green beer bottle with the swirling inscription that hasn't changed in over a century: Carlsberg. Many have certainly enjoyed a refreshing after-work beer from Carlsberg, scarcely anyone, however, knows the fascinating 175-year-old story behind the brewery and their former headquarter, close to the city center, where our Copenhagen outpost is located.
We went on a scavenger hunt through Carlsberg Byen (Engl.: "Carlsberg City") and the Carlsberg archives to discover a thirst for research and a pioneering spirit, family tragedies and a grand passion for art.
It all started 175 years ago, when J.C. Jacobsen founded Carlsberg in 1847 at the age of 36, after having brewed beer in his cellar for years and traveling to Bavaria to quench his thirst for finding out as much as possible about the different brewing techniques, and to improve the quality of beer. "In the summer of 1845, carrying two pots of Spaten yeast in a customized hat box, J.C. returned to Denmark by stagecoach. On this long journey, he kept the yeast cool by stopping frequently and dousing it with cold water."1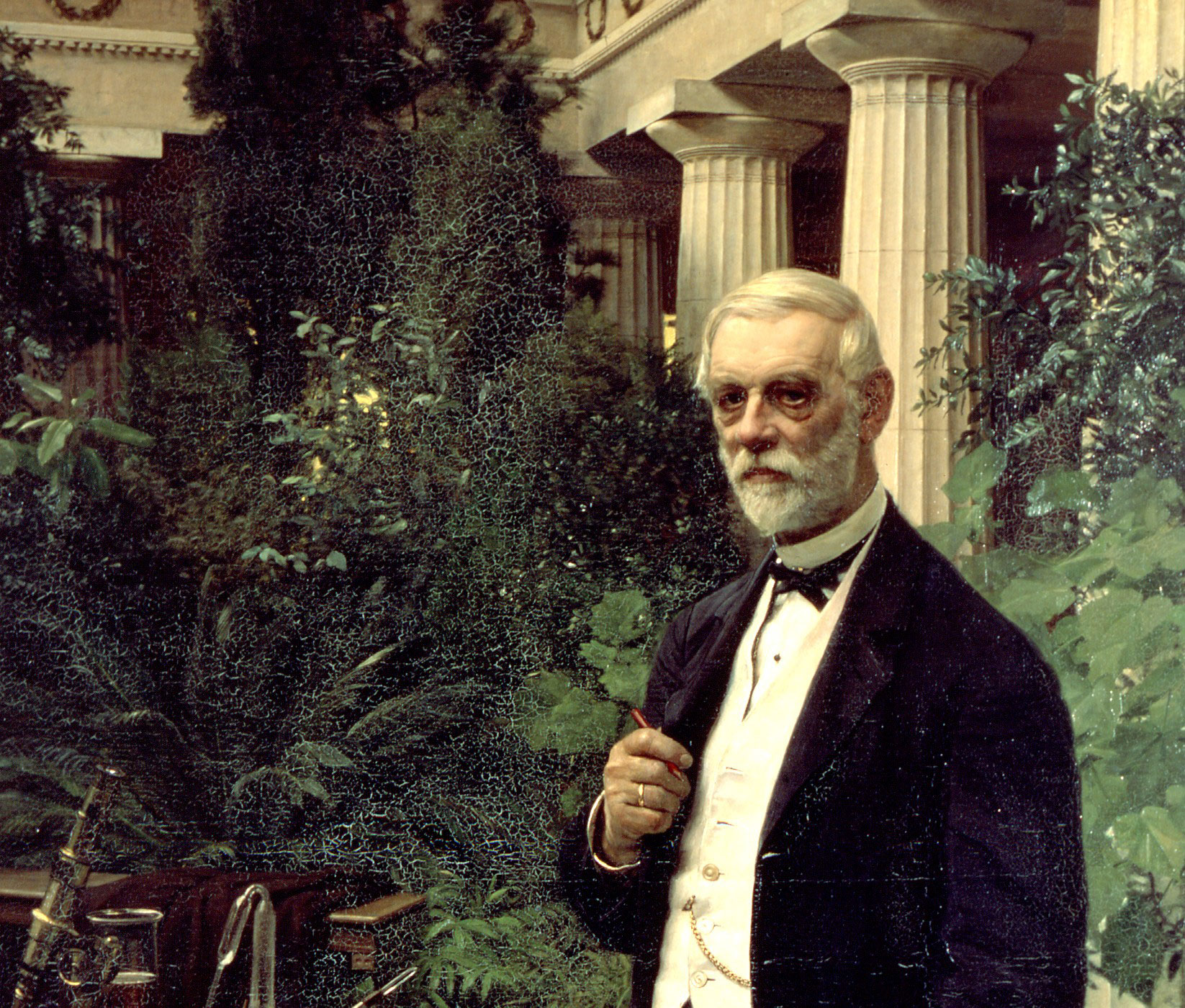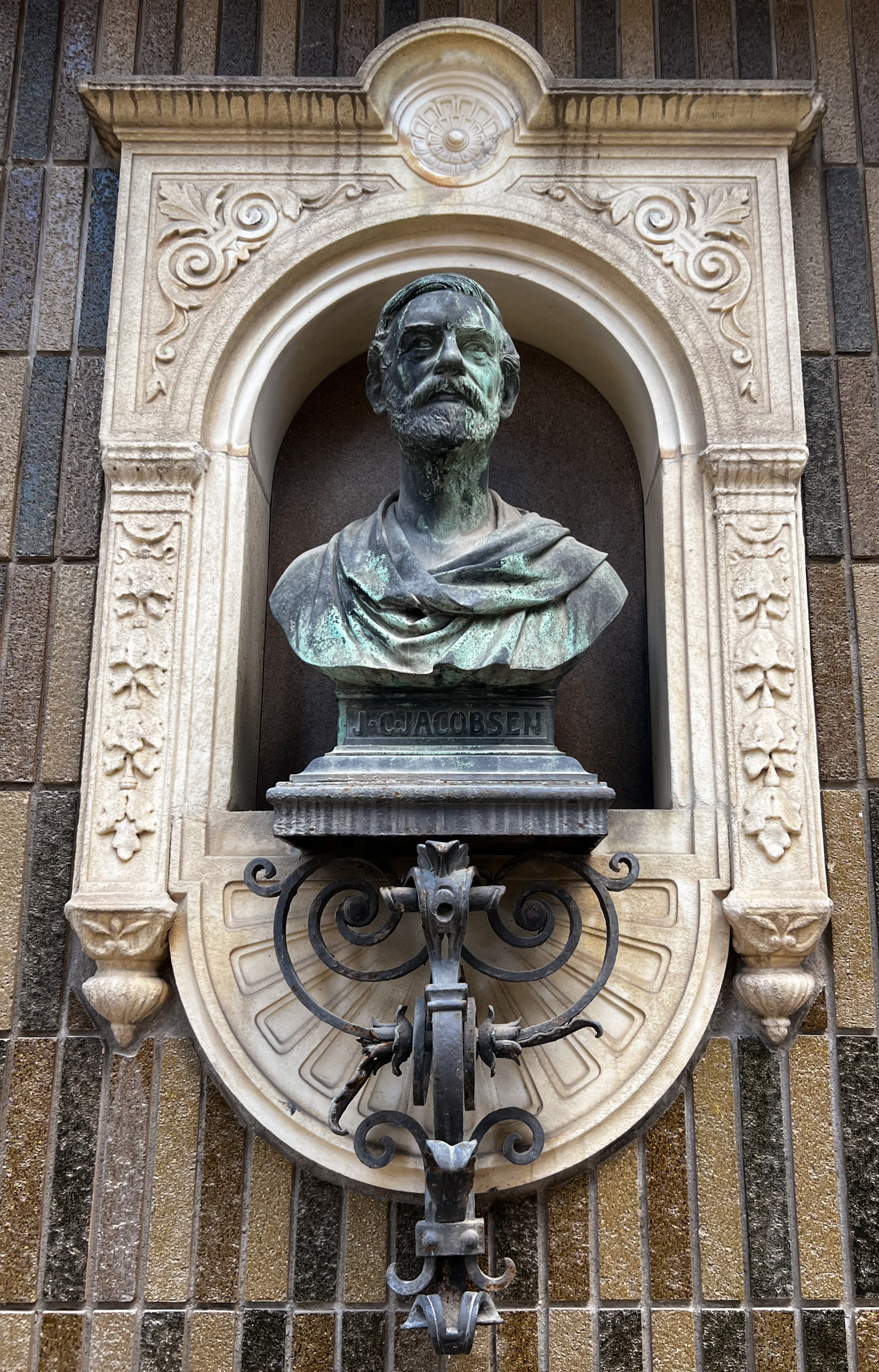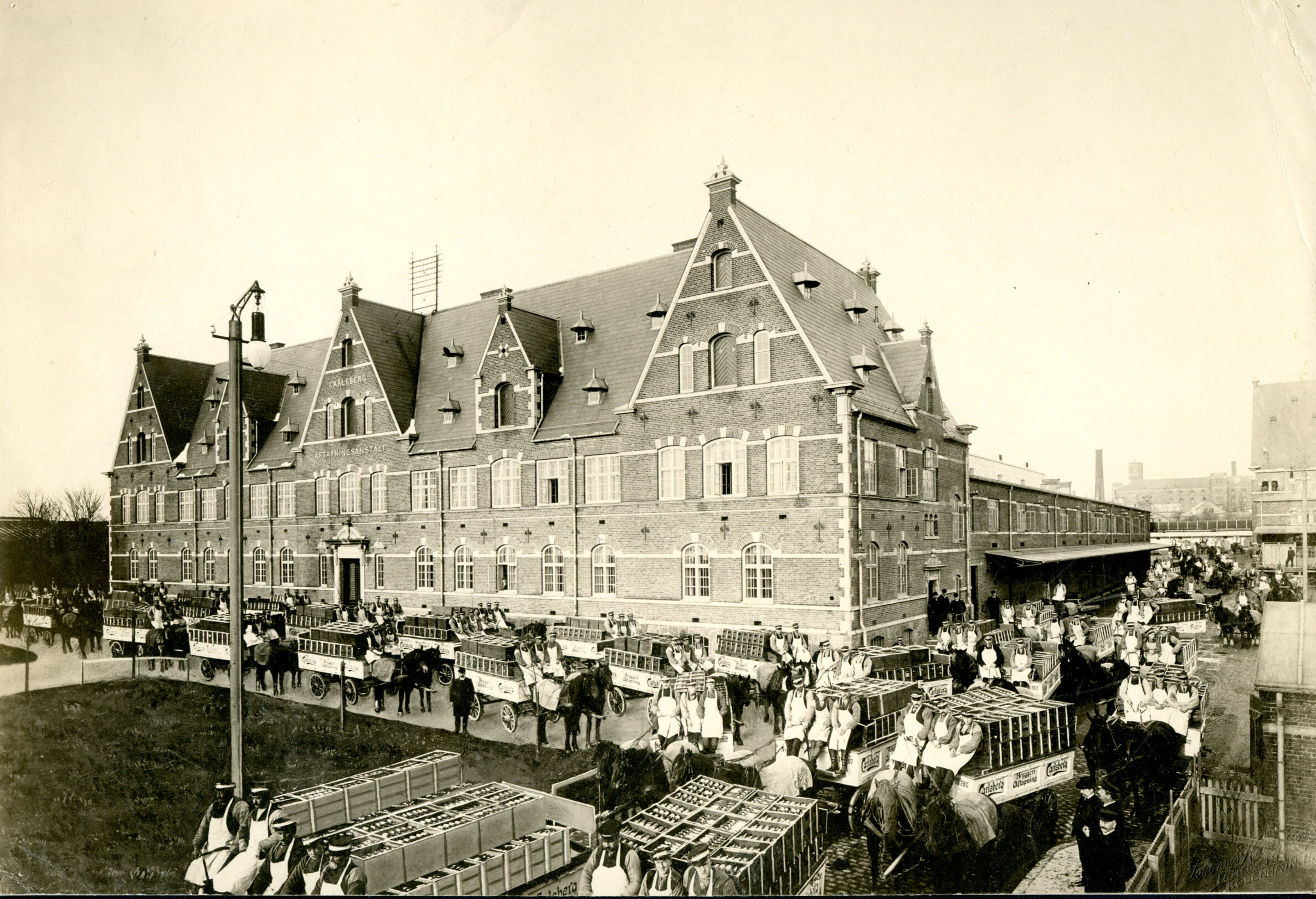 "One of the first buildings in Copenhagen to have electricity was the lighthouse"
After perfecting his lager over time and finally venturing out commercially, his product was welcomed with great approval – a larger cooling space was needed and a new brewery built.
How could he possibly name his new product? Carl, his five-year-old son and the hill (Danish: "bjerg") on which the new brewery was to be housed (with the best natural water flowing beneath it), were the main source of inspiration for it, and so Carlsberg was born.
J.C. became a prominent figure in the research science and innovation environments by starting the first industrial research laboratory in 1875, whilst freely sharing discoveries and yeast to anyone who needed it, including competing brewers. One year later the Carlsberg Foundation was established, one of the world's oldest industrial foundations, where ambitious brewing enterprises blossomed side by side with research and support for the finest Danish science, art and culture. The brewery continued to grow, a gate was needed and during long dark winter months, electricity was made available inside the campus to shed light inside as well as outside. However, one of the first buildings in Copenhagen to have electricity was the lighthouse (where von Bartha gallery is located today), serving as Carlsberg's gatehouse and living quarters for the gate keeper, whilst illuminating the brewery area.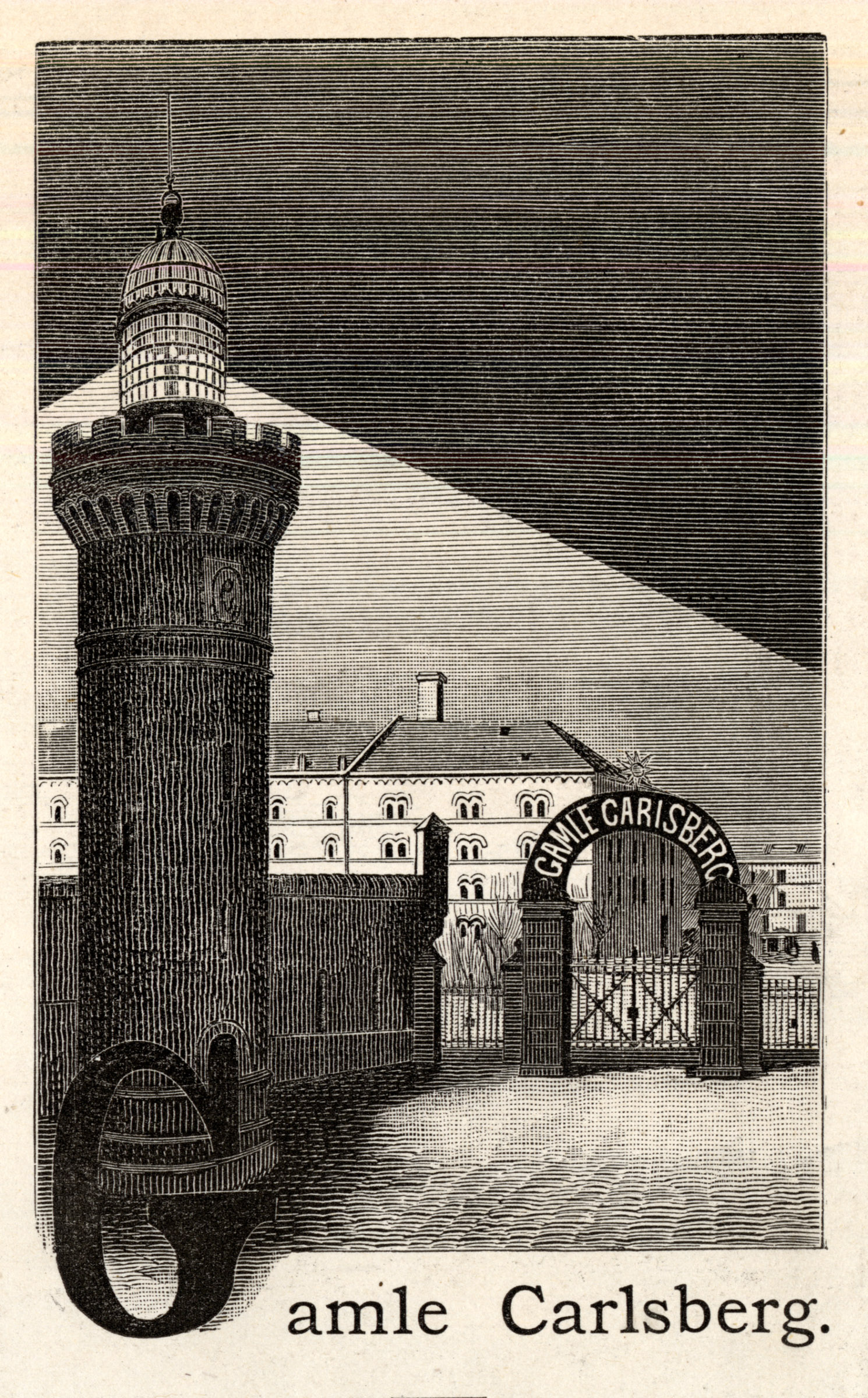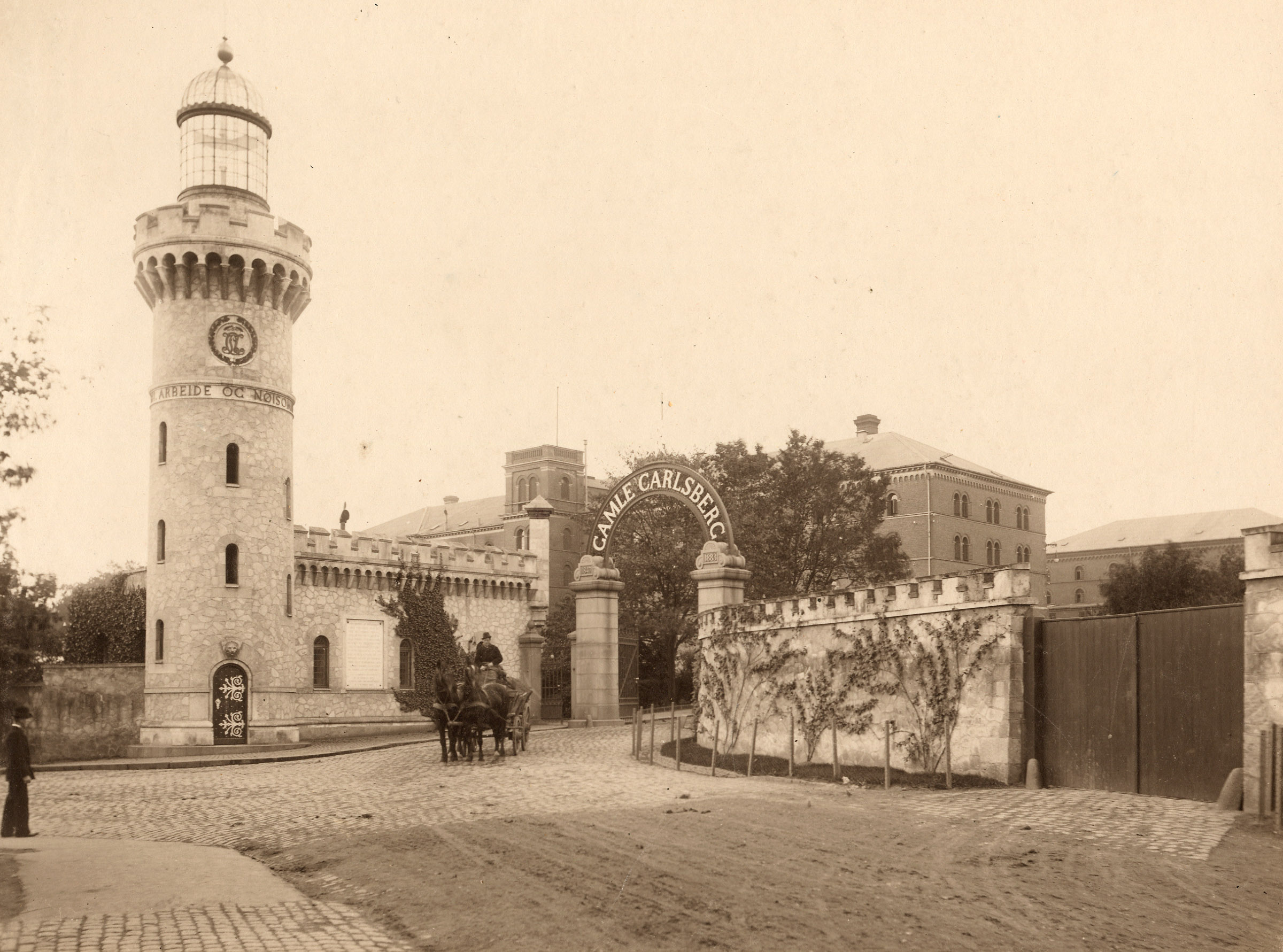 His son Carl now comes back into the picture, when he returned from an educational trip through Europe, where he learned all about the different brewing concepts and looking to try his fortune in his father's business. He was invited to brew his own beer in the newly constructed annex brewery, which he named Ny ("New") Carlsberg, turning the already existing brewery into Gamle ("Old") Carlsberg. The first thing Carl did, was to meet market demand by pushing capacity and cutting his father's storage process in half. In the span of 10 short years, sales at his New Carlsberg surpassed those of his father's Old Carlsberg.
Instead of congratulating his son's success, the Carlsberg name and label of this new successful product, was disputed with lawyers and a family quarrel broke out, which was only settled shortly before J.C.'s death.
Art for all!
Old and New Carlsberg merged into one company and Carl became the first managing Director of the brewery. Together with his wife Ottilia and several children they lived next to the North entrance of Carlsberg Byen, in a beautiful villa surrounded by a large garden, which is still standing to this day.
The couple had a great interest in art and an art collection started to be developed beyond the capacity of their house. Greek and roman sculptures were bought and installed inside a winter garden just outside their house which was open to the public – this marked the beginning of the Ny Carlsberg Glyptoteket! Sharing art was an essential aspect of their collection and in 1902 Carl and Ottilia established the New Carlsberg Foundation to foster and benefit art in their fatherland. "The foundation rests on the fundamental belief that art plays a major role for people's ability to engage with the world in a critical and nuanced manner. Therefore, art should be made accessible to all – regardless of age, ethnicity and educational background."2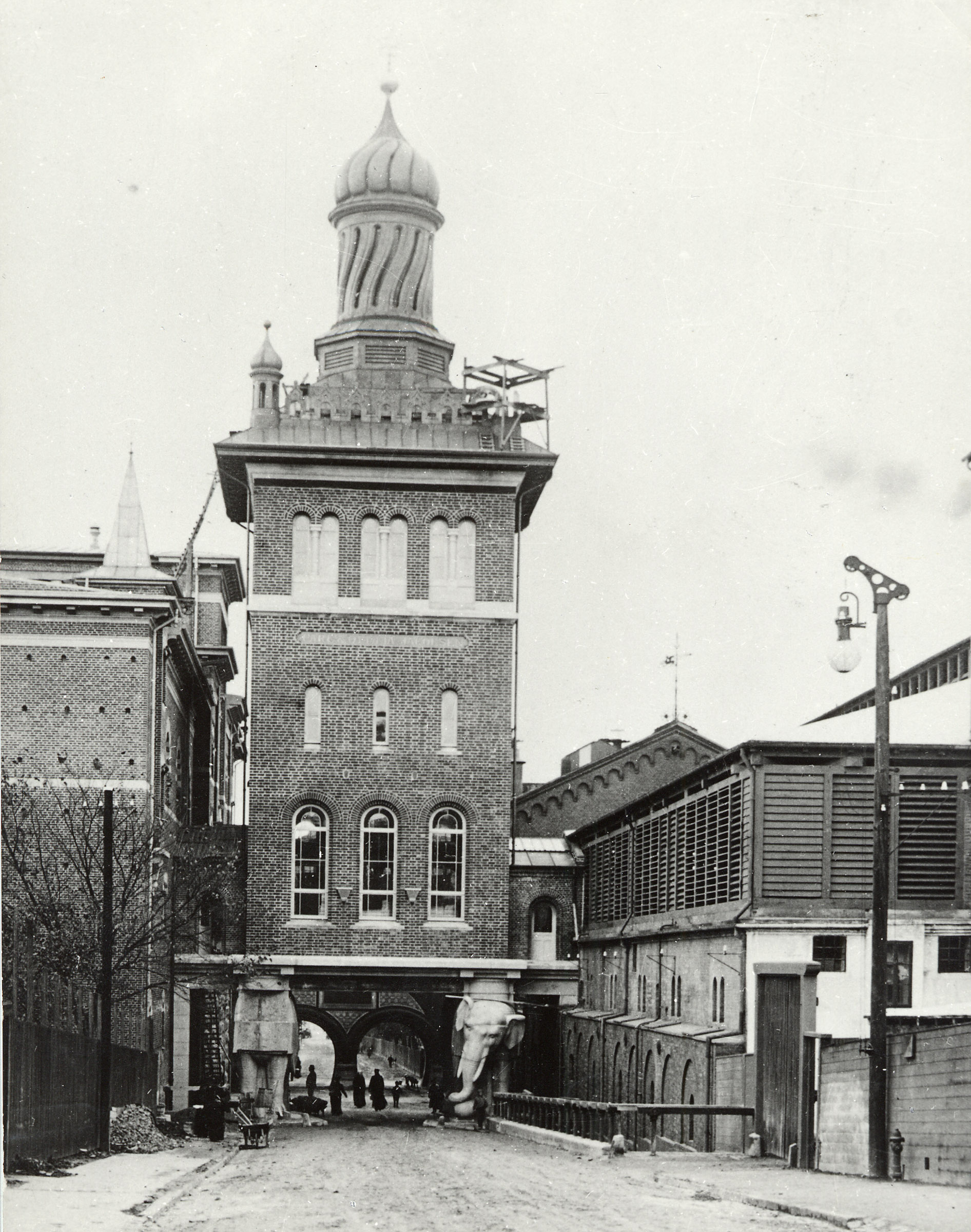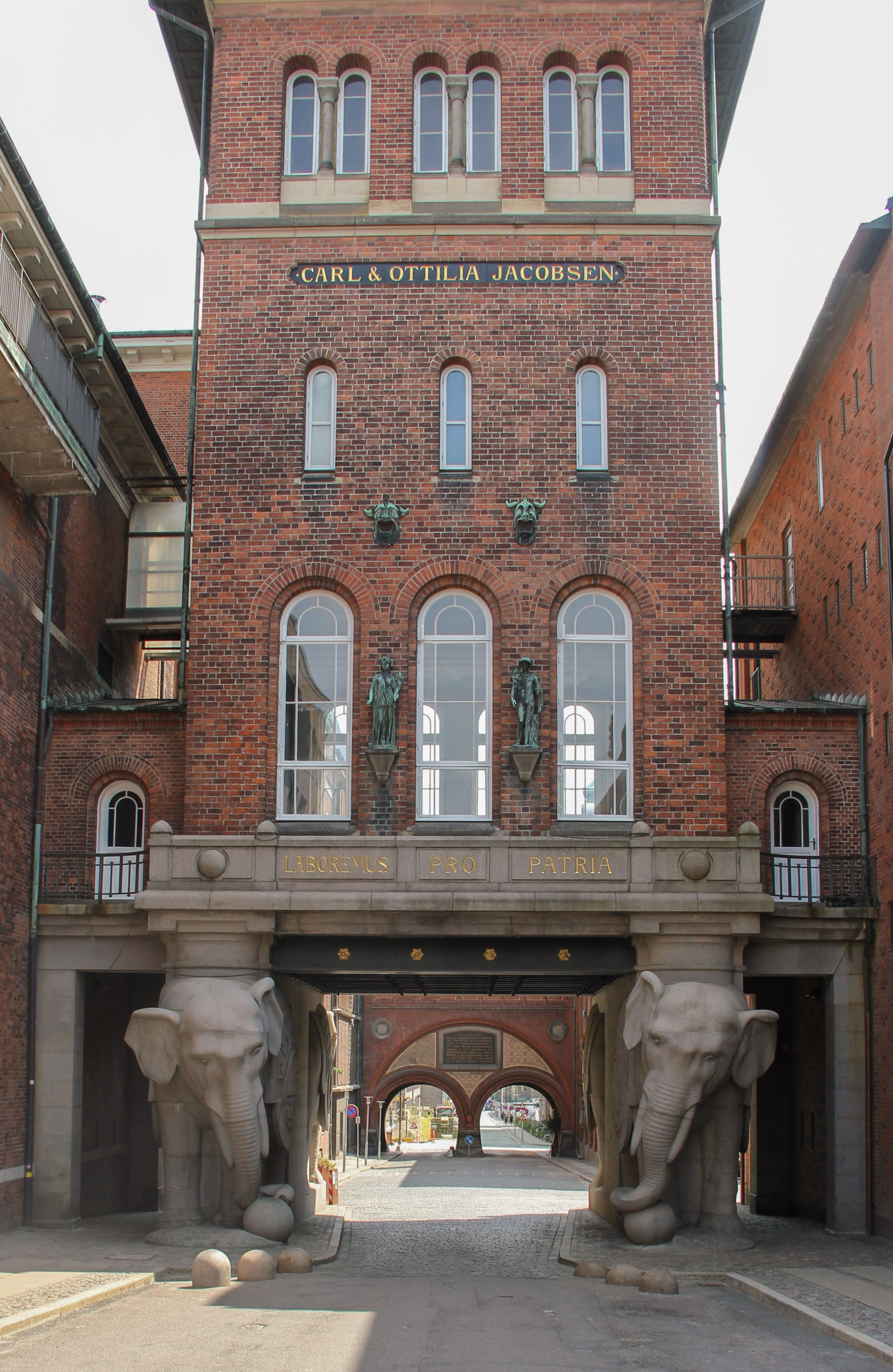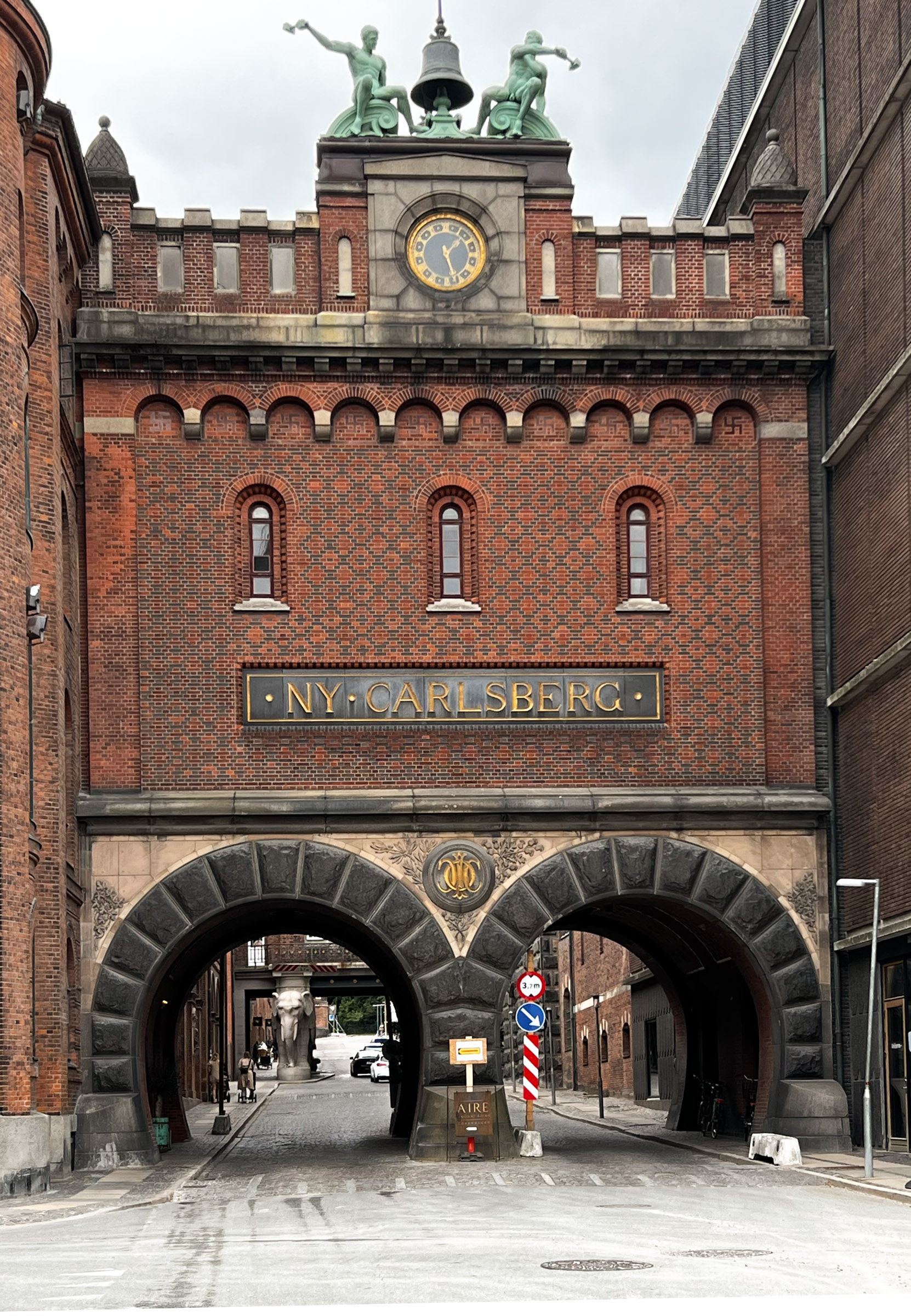 Walking around Ny Carlsberg, it is hard not to marvel at the elaborate ornamentation and period-influenced architecture of the buildings. Recurring images in the house of the Jacobsens are, for example, the hop, which of course refers to beer; the thistle, in reference to Ottilia, who shared her Scottish roots with the flower; and the swastika, which was known as a symbol of auspiciousness and good luck before the WWII.
All aspects of their life combined and re-appeared everywhere.
But luck did not always follow the family's footsteps, and out of Carl & Ottilia's eight children, tragically only four survived early childhood. Carl had the names of his deceased children inscribed in each corner of the richly decorated ceiling of his office, and thus kept their memory close.
The New Carlsberg Foundation is one of the biggest foundations to support the arts. The legacy of the Jacobsen's is not only visible with the still successful production of their eponymous beer, but also in their scientific and artistic ambitions, which are mostly unknown to beer lovers outside of Denmark. Museums and sculptures that were donated to the city of Copenhagen and a research laboratory that shares new discoveries on brewing technology, are still signs of this family's heritage and their commitment to making knowledge and art accessible for as many people as possible, an aspiration that we can only admire and salute!