Conversation from the Lighthouse with Andrew Bick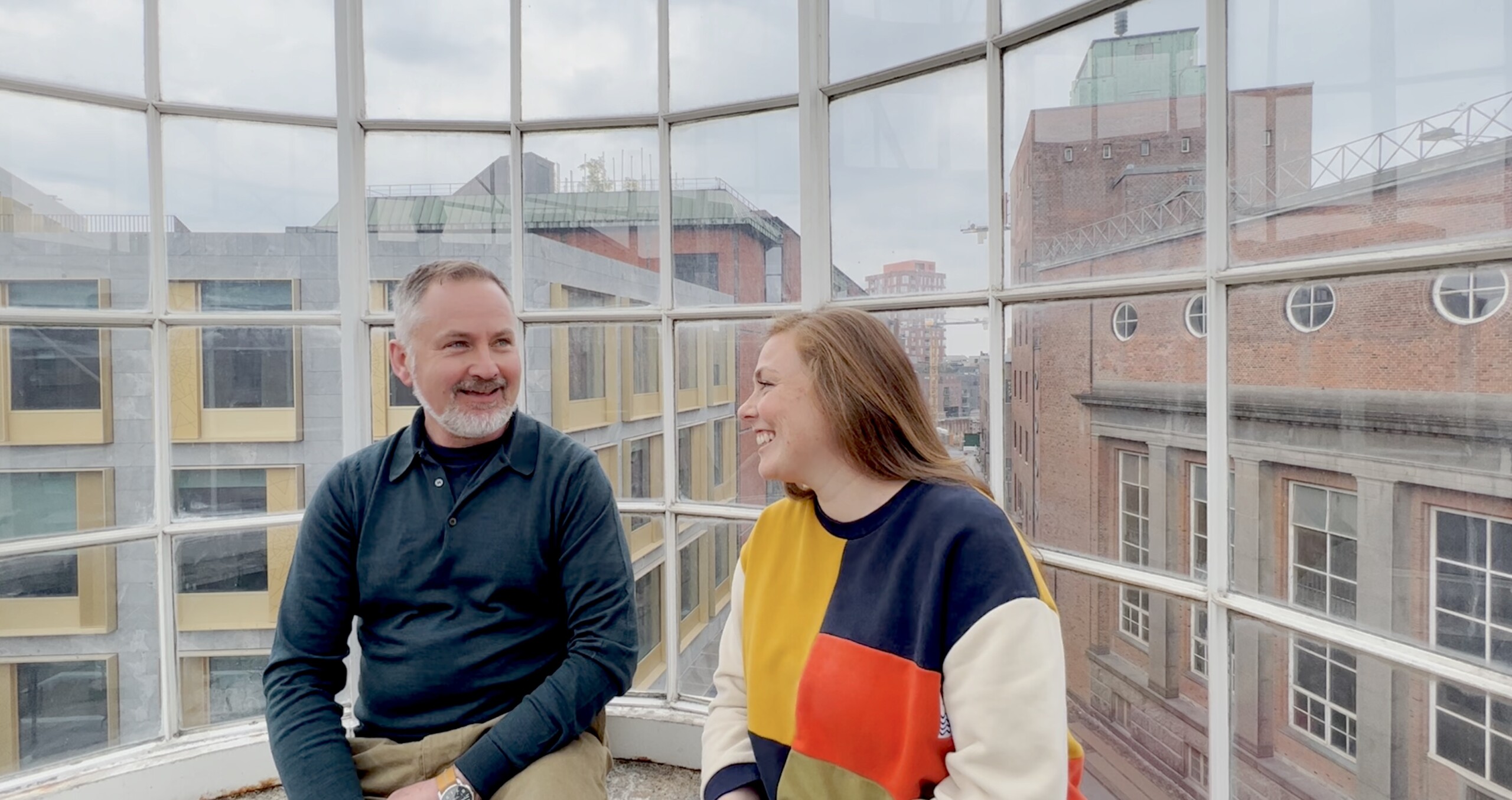 "Conversations from the Lighthouse" is a new editorial series of 5-minute interviews with our artists, taking place at the top of von Bartha's Copenhagen venue lighthouse. Join us as we talk about art, architecture, exhibition spaces and everything in between.
For the second episode of "Conversations from the Lighthouse", our Copenhagen Director Mamie Beth Cary met Andrew Bick in the Lighthouse of von Bartha Copenhagen gallery to get an insight into Andrew's new show WHEN WE LOOK AT NOW GOING FORWARD, WE NEED TO MAXIMISE THAT, and why this show marks the end of an era.
Including an outdoor installation consisting of silver foil, installed on the roof of the gallery to the top of the lighthouse linked to classical Fibonacci numbered sequences, and the Constructive art idea that everything is proscribed, the exhibition is on view until July 9th at our Danish outpost.
Andrew Bick, who started doing research in British constructivism, systems and artist scene in 2007/8 through the Henry Moore Institute Fellowship, began incorporating the grid from the pages of the extraordinary Gillian Wise's "Systems" catalogue from the Whitechapel Gallery (1972).
Watch the video and learn more about Andrew's current show, which also marks a farewell and tribute to Gillian Wise, one of the most innovative artists within the concrete constructive tradition of her peer group, and listen to Andrew explaining what the lighthouse means to him as a potential symbol of hubris and fallibility