Conversations from the Lighthouse with Claudia Wieser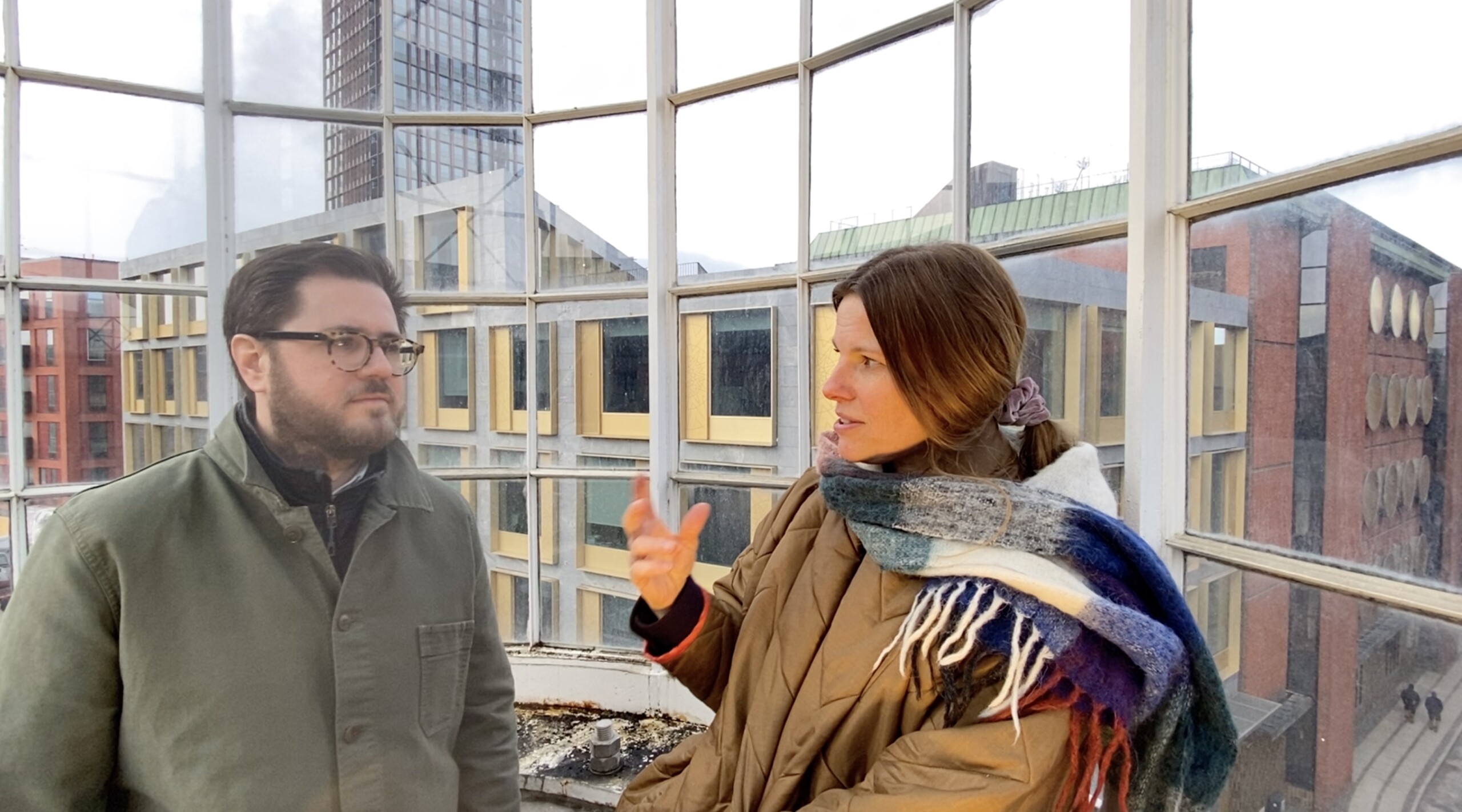 "Conversations from the Lighthouse" is a new editorial series of 5-minute interviews with our artists, taking place at the top of von Bartha's Copenhagen venue lighthouse. Join us as we talk about art, architecture, exhibition spaces and everything in between.
From a dizzying height, on the small steps of the original 19th century lighthouse iron spiral staircase and with a view of Carlsberg City surrounding them, Stefan von Bartha and Claudia Wieser discuss the characteristics of such a special location and how it can influence the artworks it hosts.
Claudia just opened her new exhibition 'La Granja', on February 5th at von Bartha Copenhagen, where two of her works are speficically reacting to the building in which they are presented. We, therefore, wondered whether her preparations for the show and this non-conventional location were different from her usual exhibition set-up process. Responding to their immediate surroundings, are 'Window' – a copper piece installed between two windows – which echoes the shape of a third "window" to the outside world, and 'Balustrade' – a tile work, typically installed beneath a window, which references a certain ornamental language of the 19th century, from when the lighthouse was built.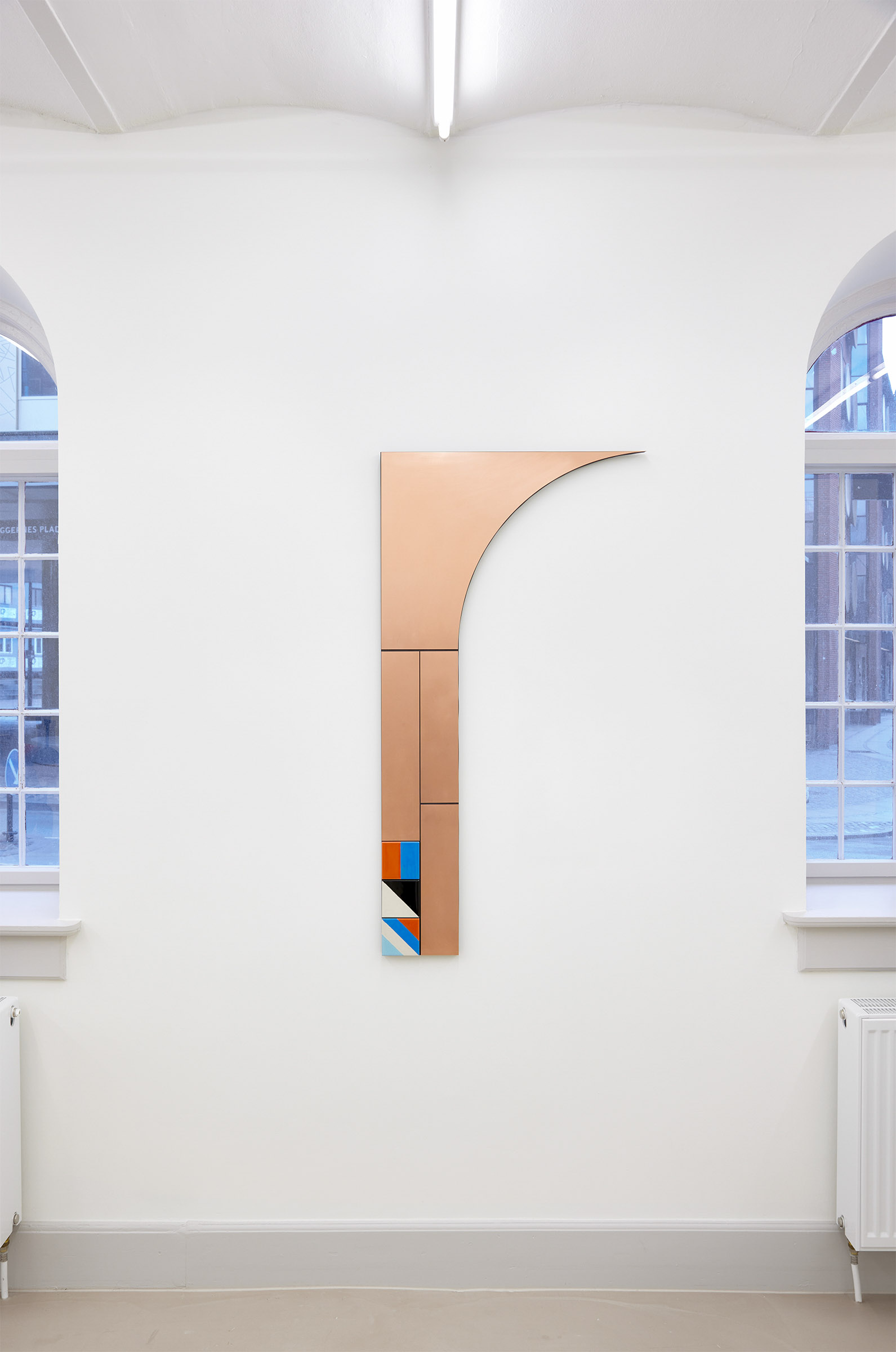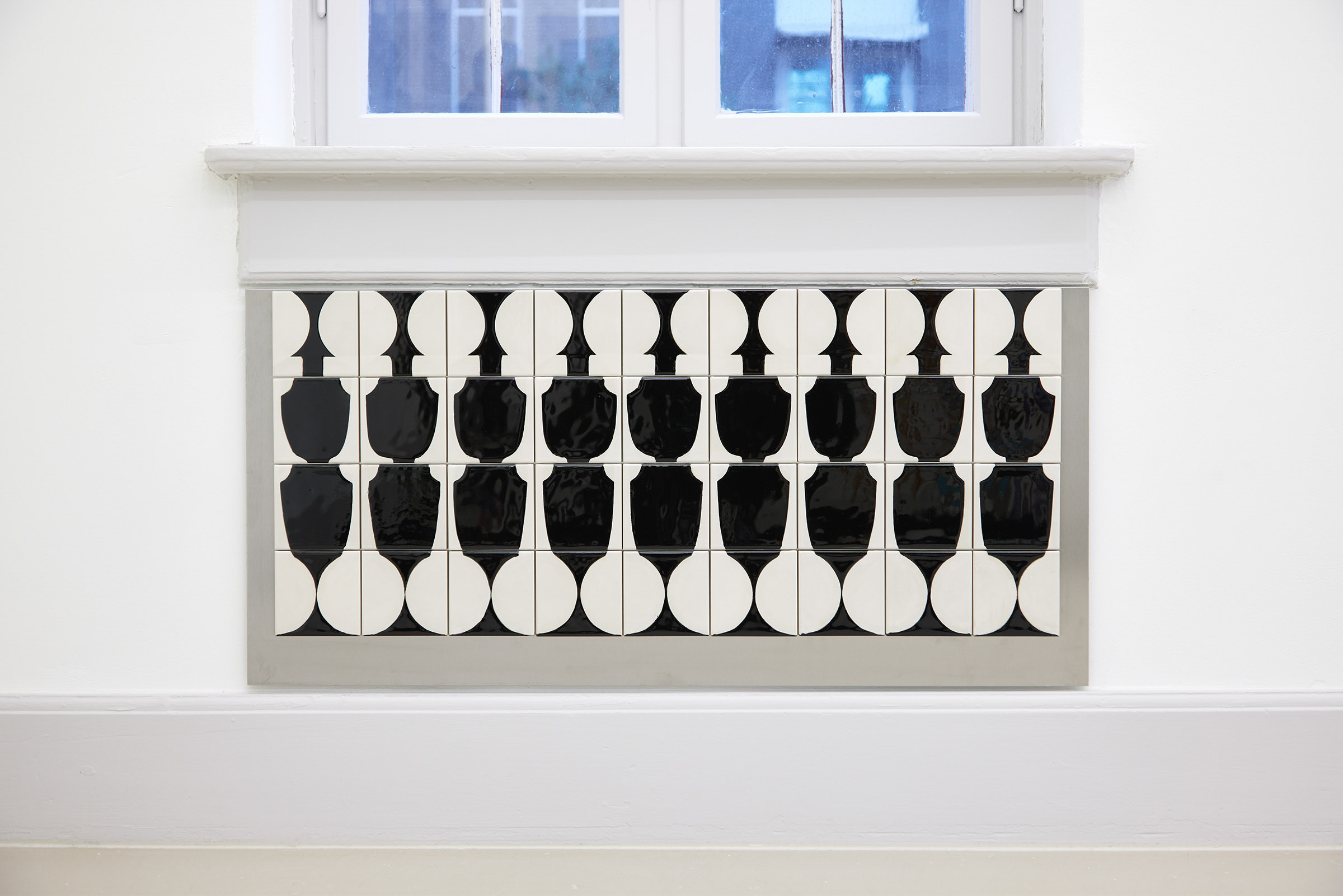 Having had shows in both historical buildings and white cube spaces, the experience was not new to Claudia. Nevertheless, it struck her that the size of the space (75m2 incl. office and showroom) is just the right one to do something site-specific, neither too small nor too big.
In the artist's own words, this space is "almost like a stage for the art."
Watch the video below to find out more about Claudia's approach and what Stefan's biggest fears were when considering the lighthouse as a gallery.