Andrew Bick
When we look at now...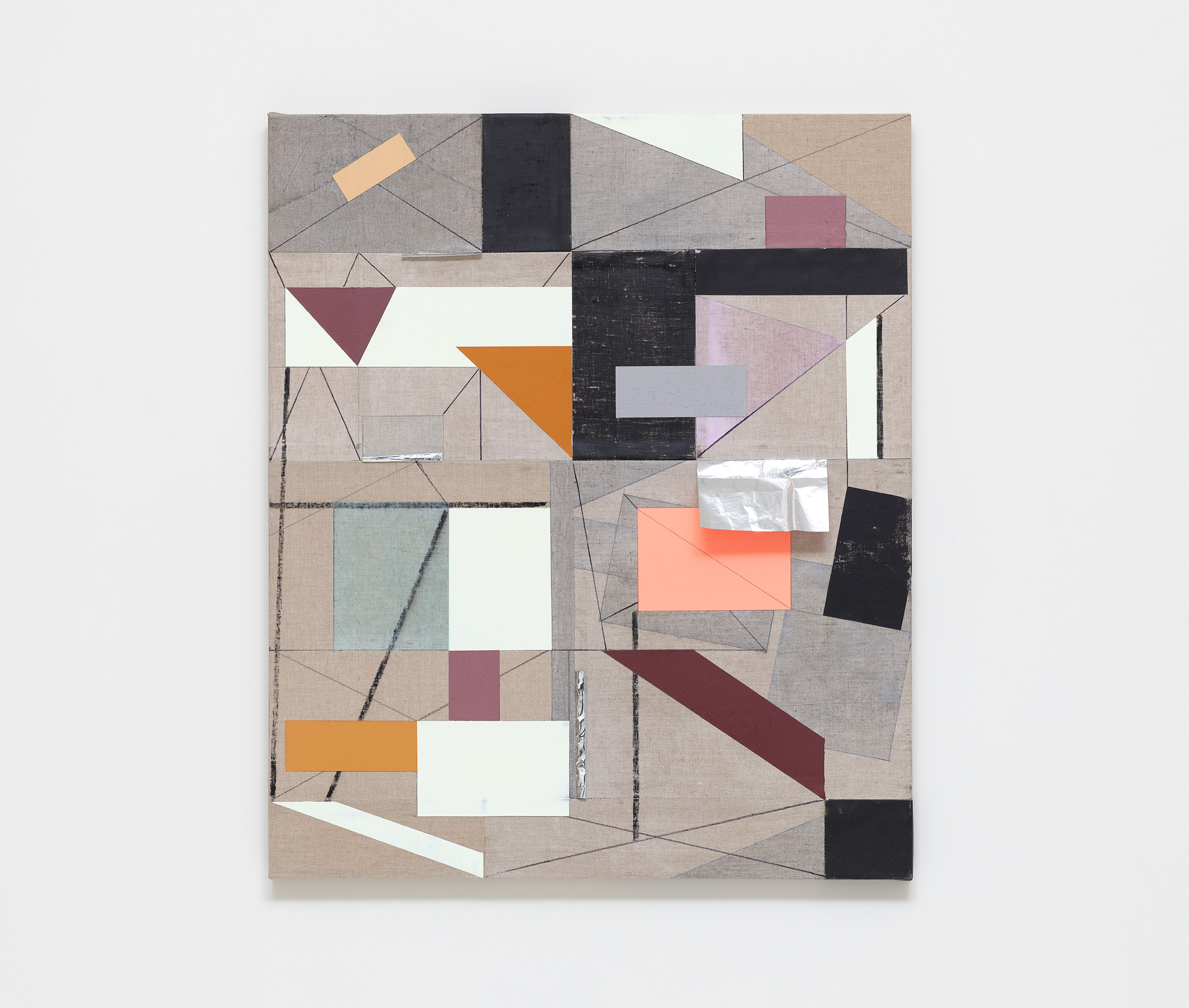 MAY 21 2022 – JUL 09 2022
Copenhagen
von Bartha is pleased to present WHEN WE LOOK AT NOW, GOING FORWARD, WE NEED TO MAXIMISE THAT (21 May – 9 July 2022) a solo exhibition by London-based artist Andrew Bick in the gallery's Copenhagen space, built in the 19th century, located in the Carlsberg district.
The exhibition explores non-composition and the collapse of language as a parallel to the constructive and structured art that has formed the basis of Bick's research for the last fourteen years.
The artist's system of titles for his work has long reflected concrete poetry, humorous misuse of terminology and the inherent gap between word and image. The new series of works, in WHEN WE LOOK AT NOW... will exist simultaneously as both a 'farewell' to Bick's longstanding incorporation of the work of constructionist artist Gillian Wise (1936-2020) into his own work, whilst also looking forward positively through an act of remembrance.
To coincide with the opening of the exhibition, Bick will present a collaborative performance event with Jo Melvin (UAL Chelsea Professor of Contemporary Art and Feminisms), that will become a playful goodbye to the persona of Gillian Wise. Taking the form of a quoted grid Bick has borrowed from Wise's pages of the 1977 Systems exhibition catalogue at The Whitechapel Gallery London, the artist reprises the presence of Wise in the grid layout of all of his own paintings, prints and drawings since 2008. The performance will be presented as a call and response, blending Bick's account of visits to Wise's studio in Paris and London with a mix of reflections, echoes and half told stories. The performance will celebrate the intangible presence art is capable of giving, something that Wise understood acutely, as well as the fungible nature of language, and its ability to be eluded to even as it is used.
The exhibition and performance title for WHEN WE LOOK AT NOW… are taken from an academic research presentation given by a member of the Business School and echo the notions of unreliable language that are fundamental to the concept of the show. It suggests approximations of meaning, buzzwords, marketing-speak, in ways that flatten nuance and the richness of the conceptual play that language can deliver. Ultimately it lacks any concrete meaning. Gillian Wise, modernist, constructionist, plasticienne, would have hated such bagginess and wordage.
Playing on the fact von Bartha Copenhagen is located in a non-functioning lighthouse Bick is placing five cables on the outside of the building, with flags consisting of silver mylar foil such as is used in emergency blankets. Reminiscent of Tibetan Prayer Flags, the silver cables also act as a gentle echo to the foil lined room and protective screen hanging Gillian Wise used to shield her bedroom from the effects of Wifi.
Opening: Saturday, May 21, 12 – 3 pm
Error. No content found for Slider