Behind the scenes: Life before the Fair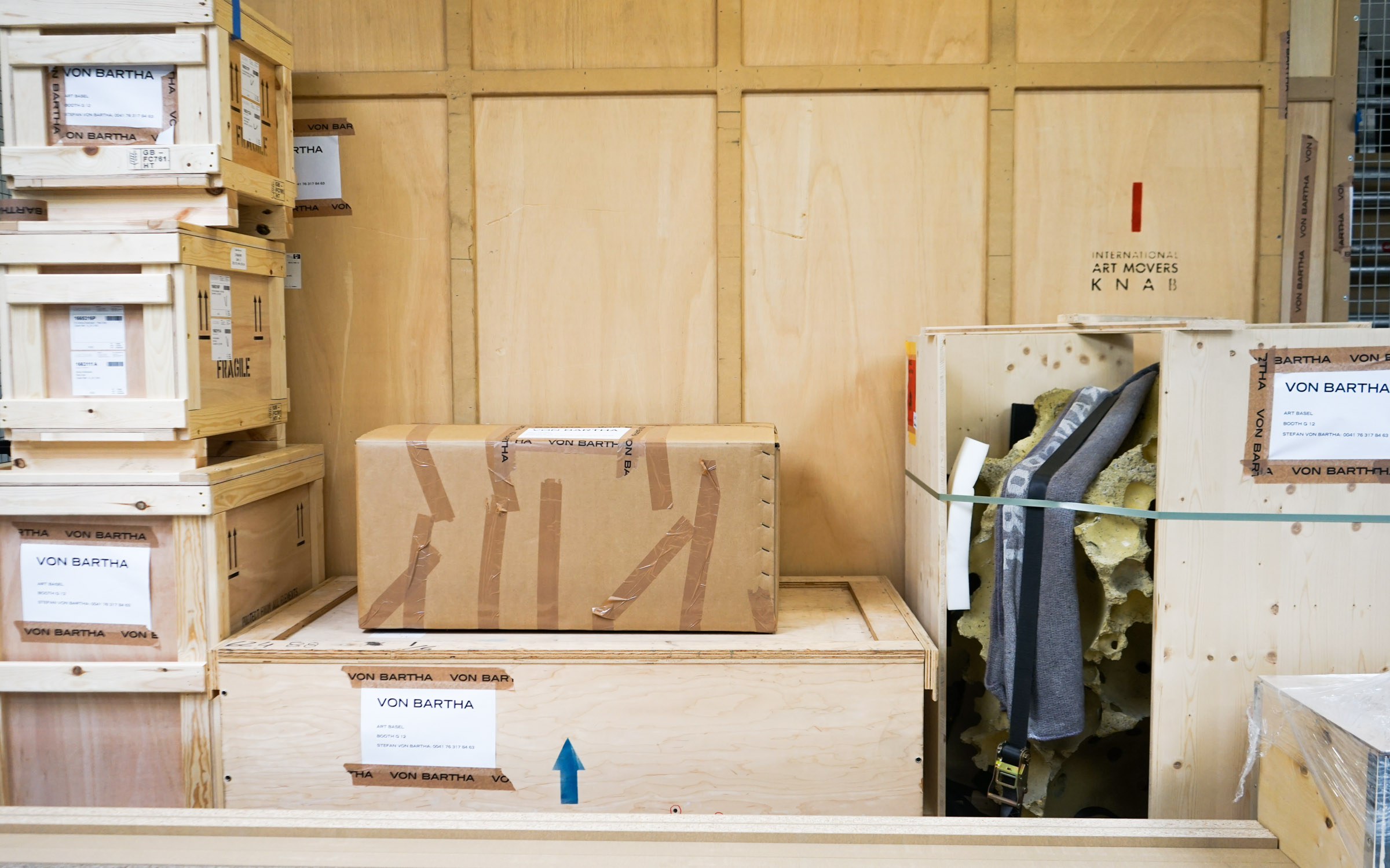 Get a glimpse into the hustle and bustle that is happening at the gallery before everything comes together spick and span on the first preview day at Art Basel
It goes without saying that the Art Basel week is for many people working in the art world one of the busiest and most important weeks of the year. Being a Basel and Copenhagen based gallery, this has been the rule without any exceptions for many decades, at least in our case. One should think that by now, we would have got used to the preparations, nervous phone calls, event management tasks, last-minute mailings, ever growing to-do-lists and excitement that has everyone on edge during the days leading up to the fair.
Well let me tell you, we have not.
Don't get me wrong, we are enjoying every minute of it, but to get a better understanding of what the gallery feels and looks like at this critical moment, we compiled a list of things that went through or took place in the gallery before we were ready for the Fair.
Is there a perfect recipe to prepare for such an event? Let's have a look at what we've done so far.
Thursday before the fair we had a pick up (4:30) of our inventory for Art Basel, which included: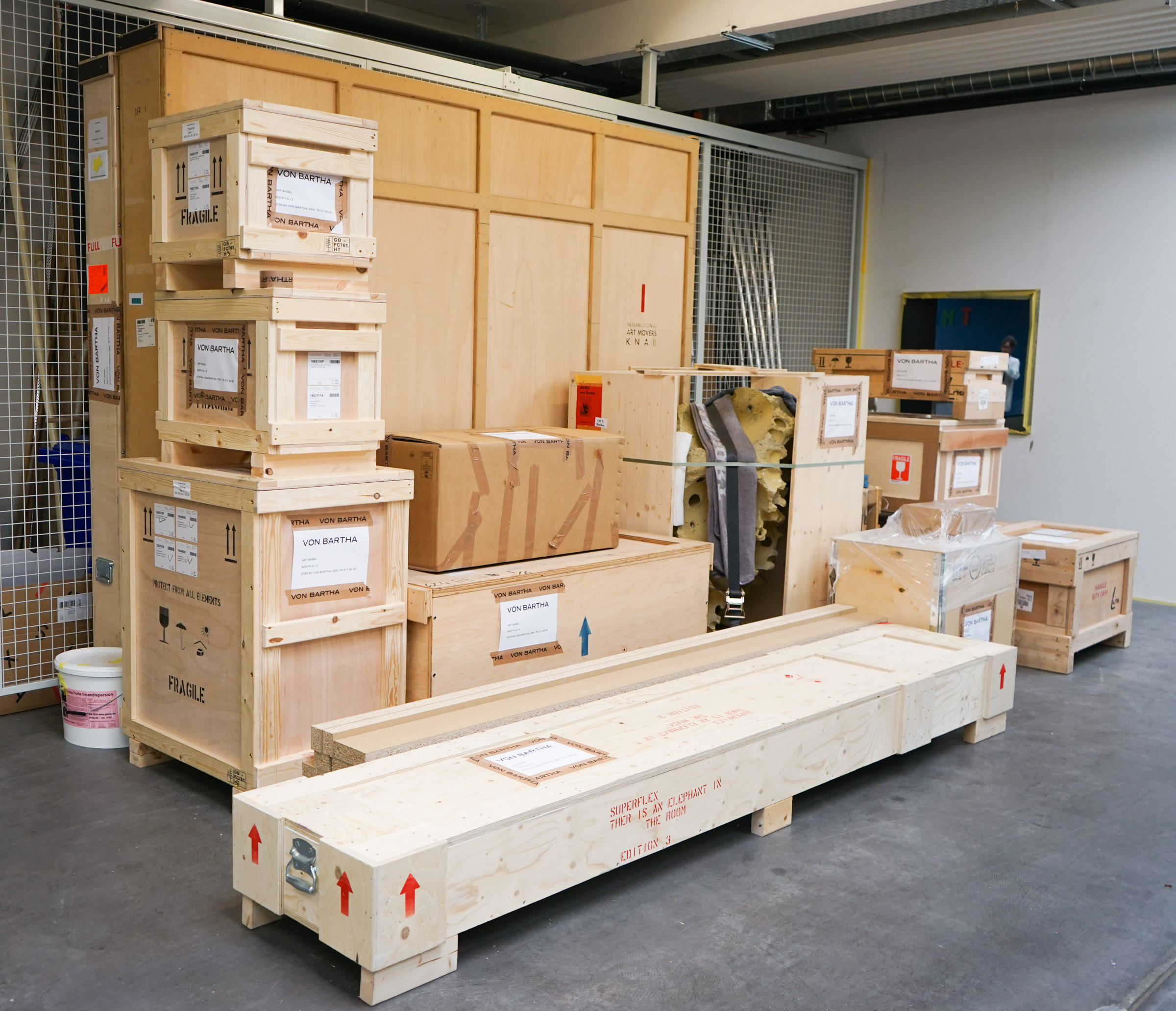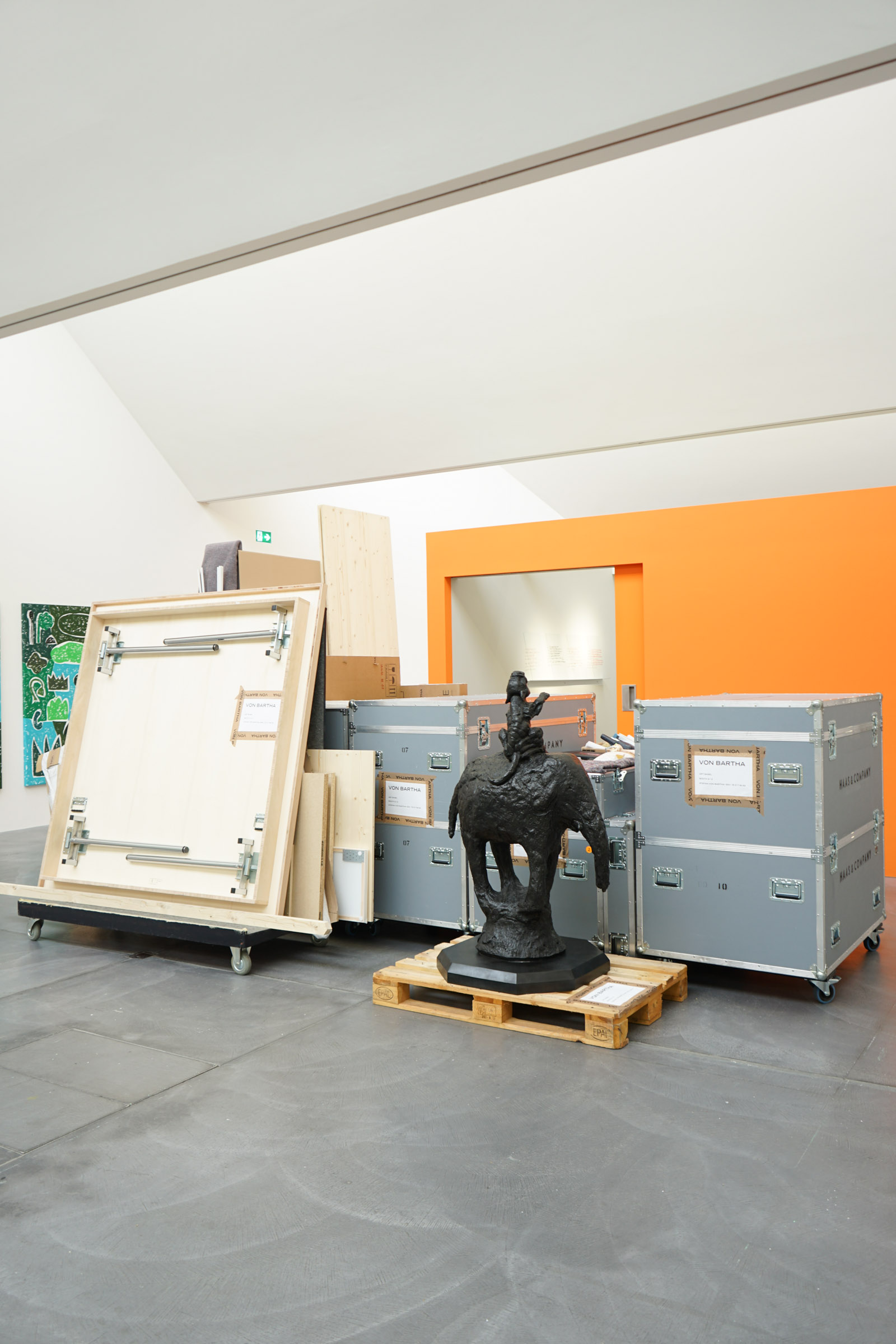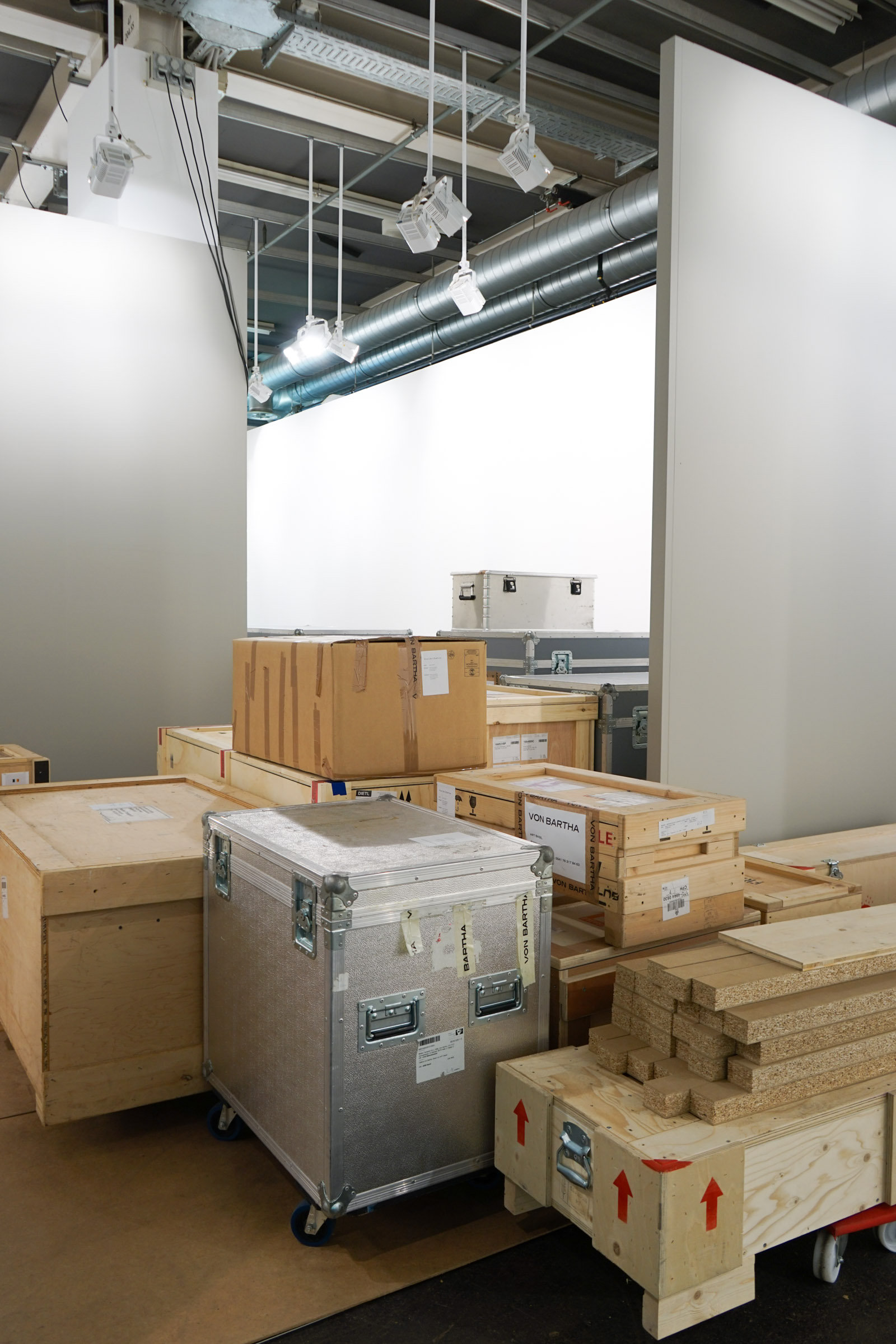 – 23 wooden crates
– 3 cardboard boxes
– 5 art crates
– 1 painting cart
– 1 table
– 8 chairs
– 1 ladder
– 1 fridge
– 1 coffee machine
– 3 cordless screwdrivers
– 1 large pile of screws
During the week we had countless deliveries to the galleries, such as:
– 300 bottles of sparkling and still water
– 150 event chairs
– 1 pizza oven
– 6 long tables
– Last-minute artwork arrivals for the fair from Berlin, London, New York, Zurich, Amsterdam, San Francisco, Copenhagen, Le Muy and Wettingen.
– 1 box with dinner menus from the printers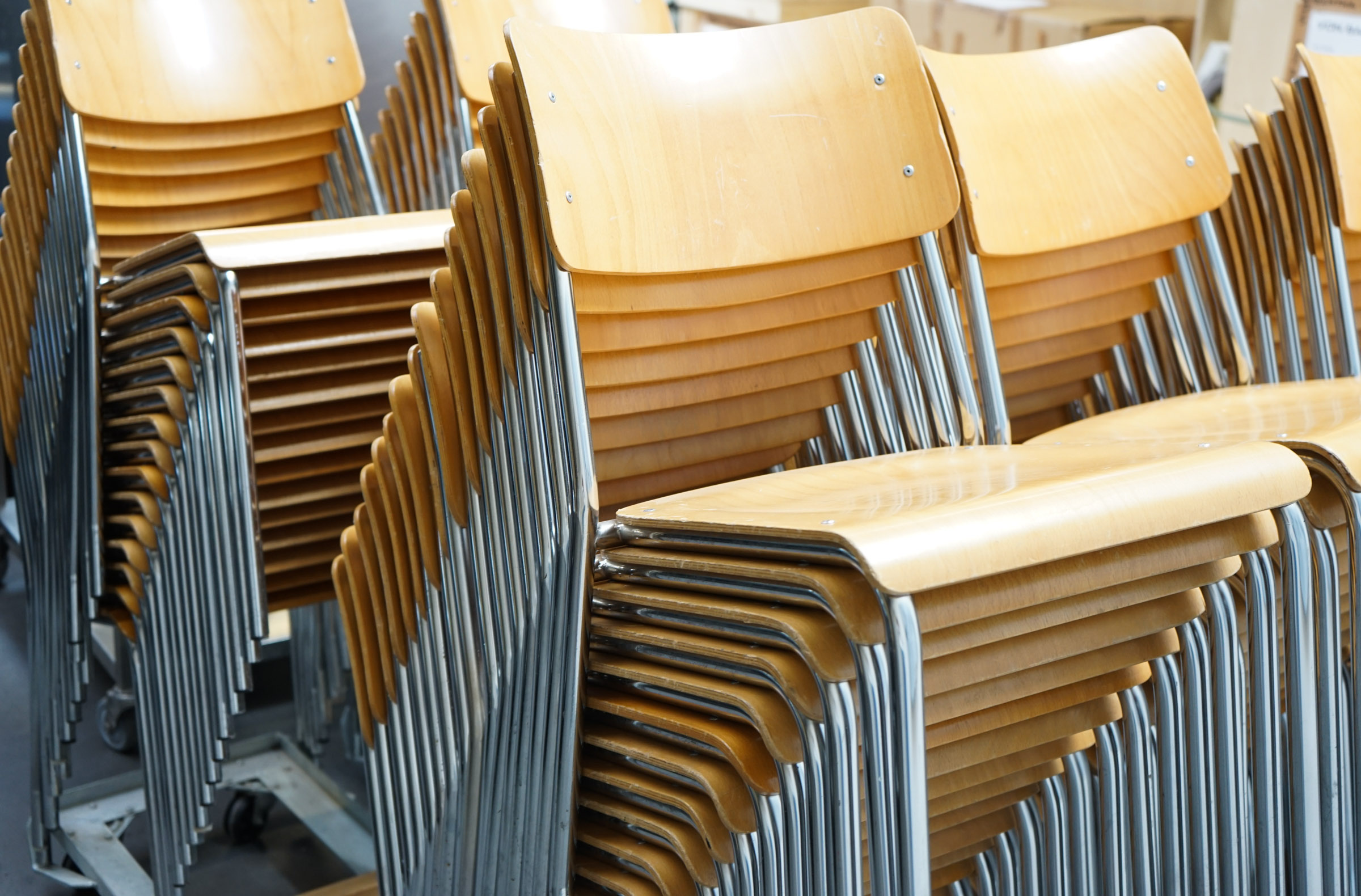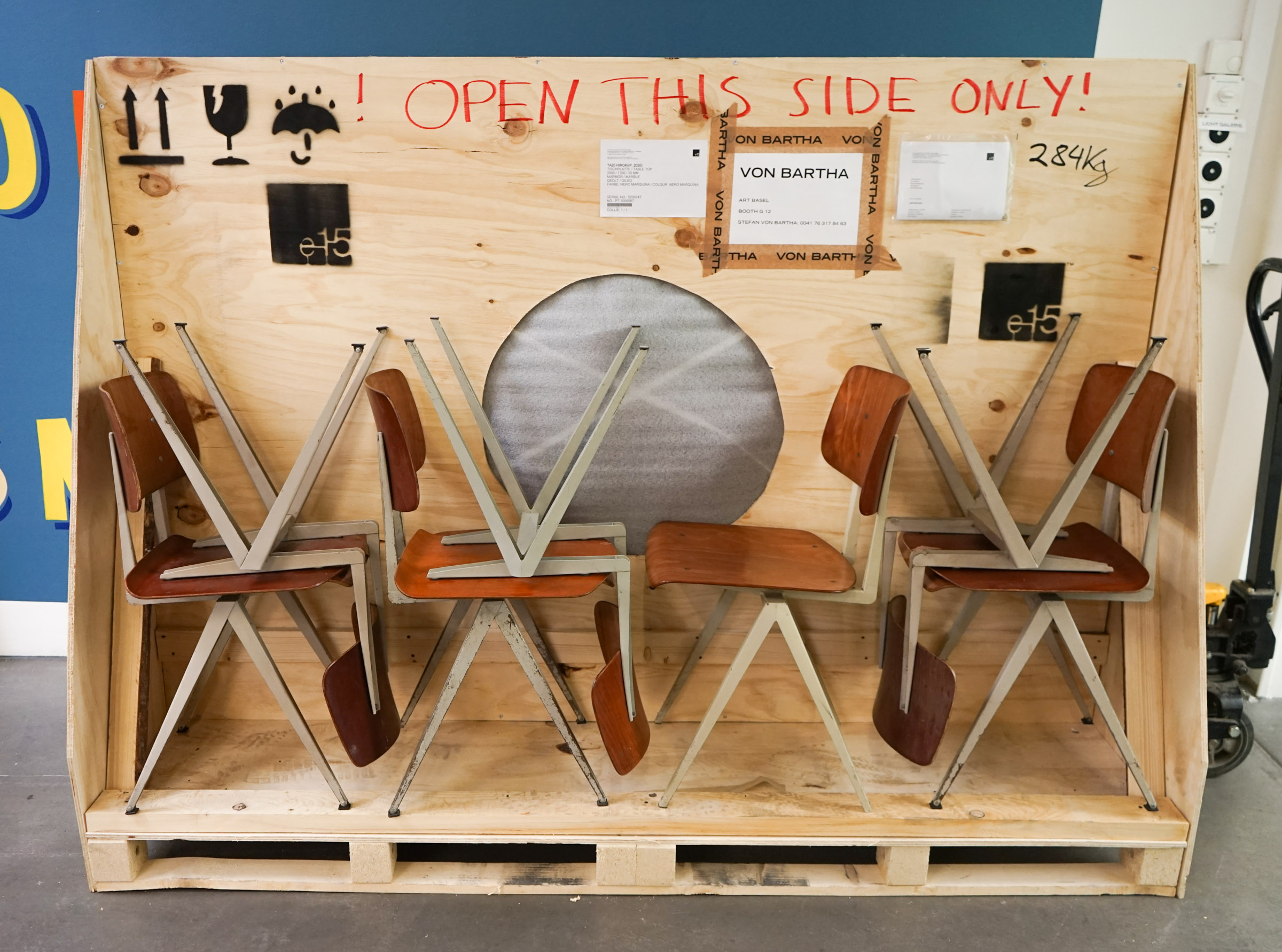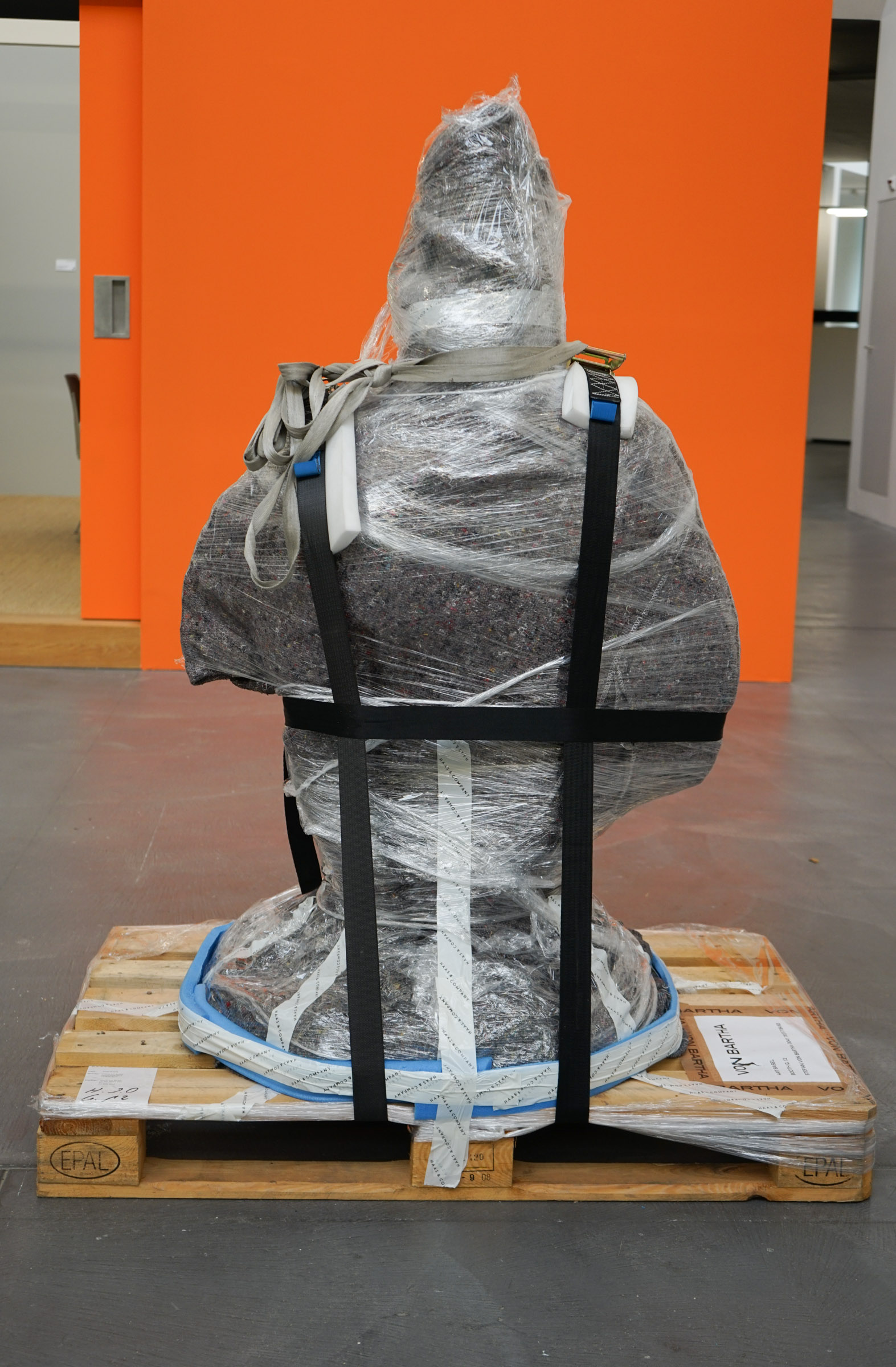 While everyone was simultaneously:
– Answering to 1273 emails related to Art Basel
– Creating 46 private views (online viewing rooms)
– Layouting, printing and cutting 102 artwork labels
– Answering 79 phone calls regarding artworks
– Answering 158 phone calls regarding VIP access
– Sanding down and painting 2 showrooms
– Packing 25 artworks from our offices and showrooms
– Installing 26 new artworks in our offices and showrooms – more is more
– Sending out 190 emails with our new private views
– Preparing the mailing of 304 packages with our Art Basel Magazine to Switzerland, Europe and overseas
– Taking 35 new photographs of works to be exhibited at the Fair
– Organizing our art conservator of trust to take a look at major pieces
Error. No content found for Slider