Super Mountain Market 2022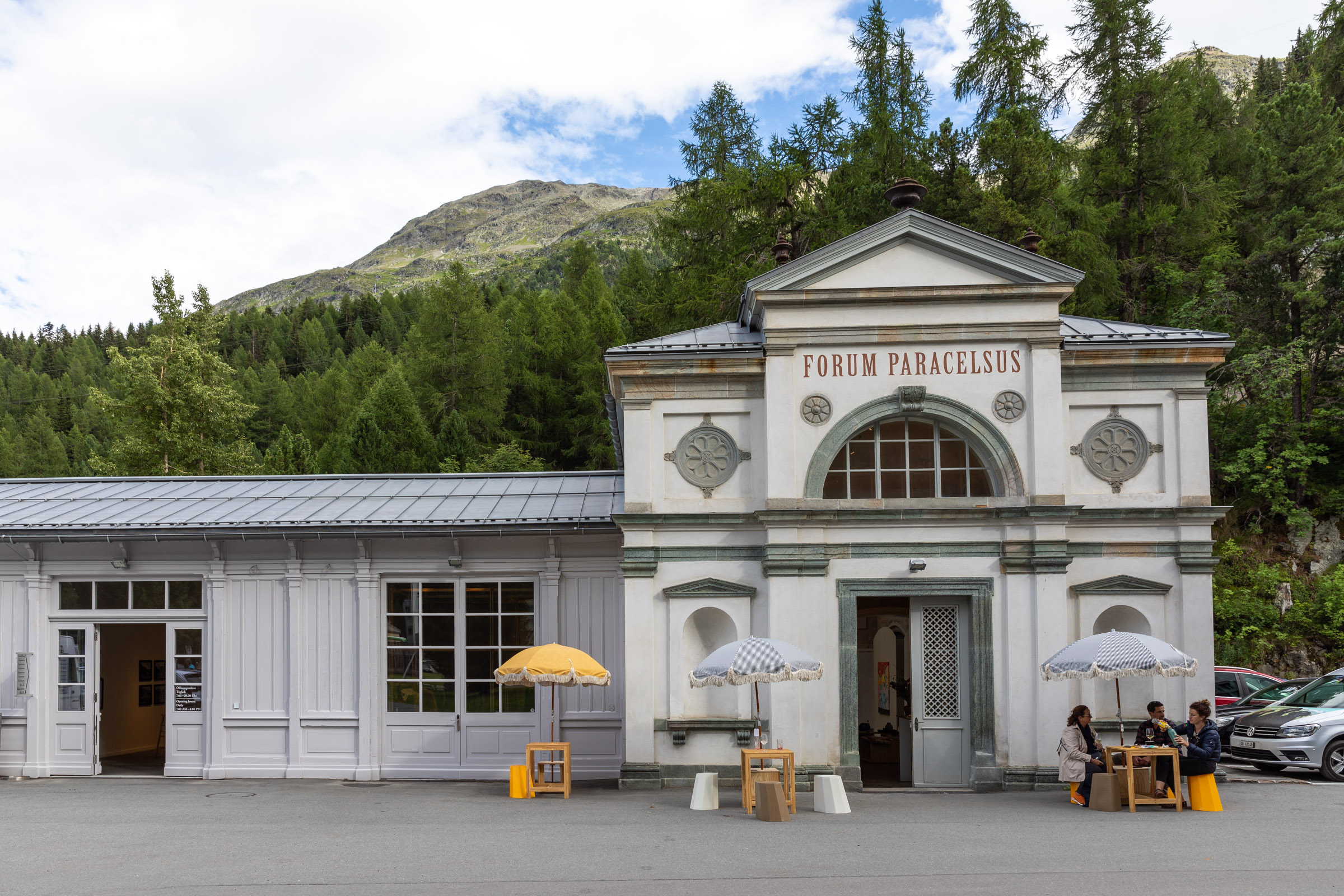 Colours
JUL 08 2022 – AUG 28 2022
Forum Paracelsus, St. Moritz
After five months of white winter wonderland in the Engadine, we perceive the colours of nature once again with much greater intensity. They promise summer, flowering meadows and fullness of life. This year's pop-up exhibition by von Bartha at Super Mountain Market is a celebration of colour with works by artists such as Athene Galiciadis, Terry Haggerty, Claudia Wieser, Bob and Roberta Smith, Ricardo Alcaide and Barbara Stauffacher Solomon.
The Super Mountain Market – short SMM – is a temporary innovative project, which is taking place for the fourth time already between July 8th and August 28th of Summer 2022 at the Forum Paracelsus in St. Moritz.
SMM invites visitors to explore and experience the Alpine region with all the senses. Tradition, culture, and craftsmanship come together to create an interdisciplinary space, where art, design, and cuisine can be discovered from a new perspective.
The Super Mountain Coffee invites guests to indulge into deliciously sweet cinnamon rolls, fresh sourdough bread baked in a wood burning oven, or freshly brewed espresso to stimulate the senses.
"For the 4th edition of the Super Mountain Market, we got inspired by the fantastic play of colors nature orchestrates every summer here in the beautiful Engadine valley. From yellow to blue, pink or red – our selection of products, hand-crafted objects, food and drinks will reflect this unique natural spectacle on all sensual levels. And what is the impact of colors in art? A group show curated by our friends and partners from the von Bartha gallery will offer an explorative deep-dive into this question." – Mario Weichselmann, Founder of the SMM