Everything to know about von Bartha Copenhagen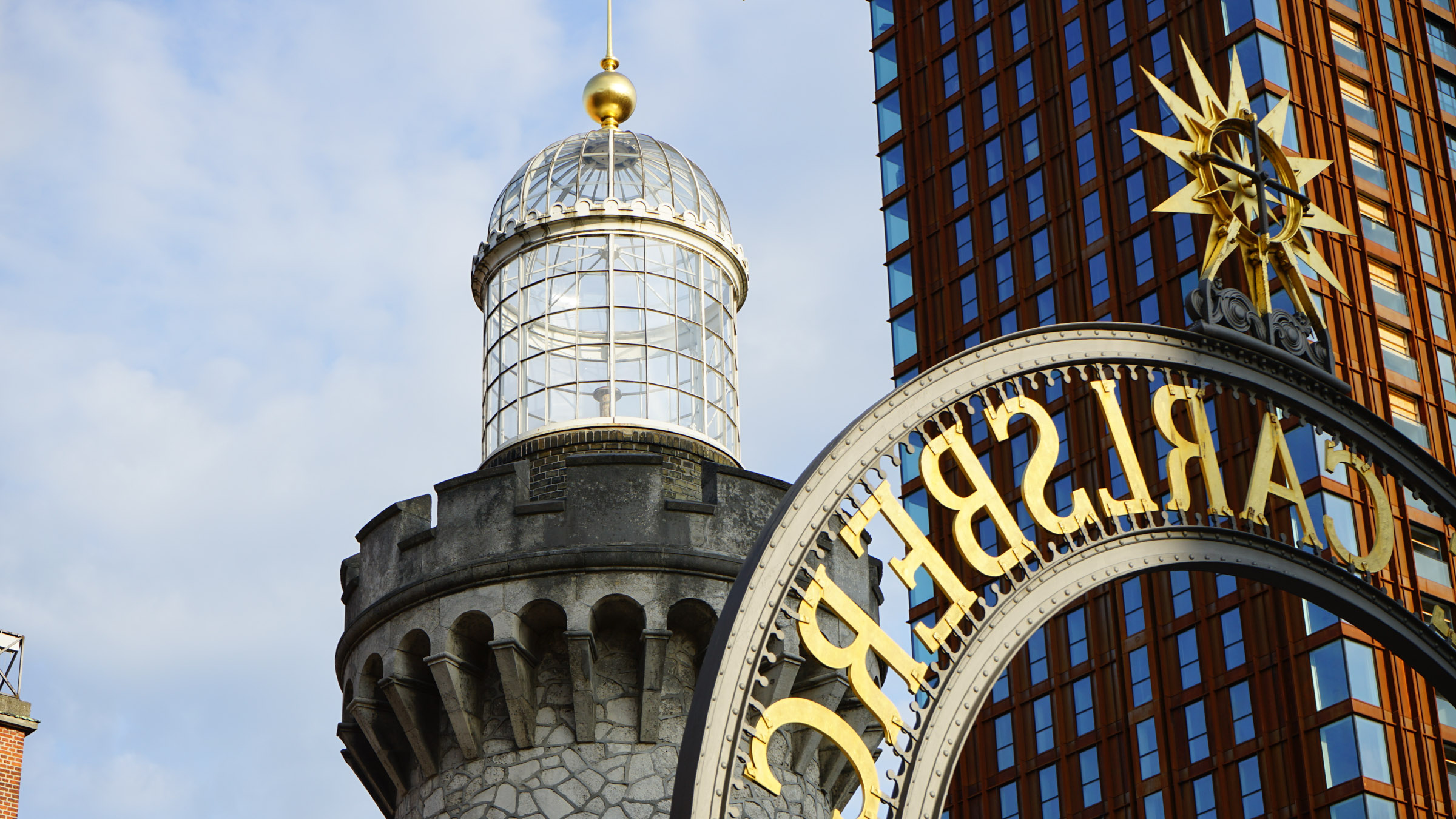 Get the low-down on the city and our new gallery space – opening in winter 2021
Last week, we announced the opening of our new gallery space: von Bartha Copenhagen – our first international outpost, which will be set in a unique space in the Carlsberg region of the Danish capital (complete with its own lighthouse!). We quizzed our Director Stefan von Bartha about the project, which launches in winter 2021 – from working with an historic building, to why the Danish capital is a natural fit.
Why Copenhagen?
Copenhagen is such an exciting place – not only for art, but also in terms of design, fashion and food. It's become one of Europe's leading centres for creativity, with some ground-breaking work emerging from it. It made sense for us to be part of that, and the city also felt like a natural fit for the von Bartha family: we have Scandinavian roots through my Swedish mother, Margareta von Bartha, as well as a strong connection to the Nordic region. In the end the 'classical' hot spot cities for a second gallery location in Europe were not what we were looking for, when taking this big step of opening in a new country
What will von Bartha Copenhagen look like?
The new gallery is located at Pasteursvej 8 in a unique building in the Carlsberg area, where they used to brew the famous Carlsberg beer. The building was part of the gate that granted access to the brewery and was built in 1883. It incorporates a lighthouse, which continues our tradition of working in unique architectural spaces. We have a gas station outside our Basel gallery (which is housed in a former garage), and a lighthouse in Copenhagen! The new space will offer 75 square metres of exhibition space, and an outdoor courtyard that will feature sculptures.
In the building we will have one large room, which will serve as the exhibition space and a separate, cosier room, that we will use as a showroom. The tower of the lighthouse is of course very intriguing to work with, but also quite narrow – but there is definitely also a potential for projects in this area. Compared to Basel, the space will have a completely different aesthetic and size, which will also be attractive for our artists, who can explore different formats and think exhibitions in different dimensions.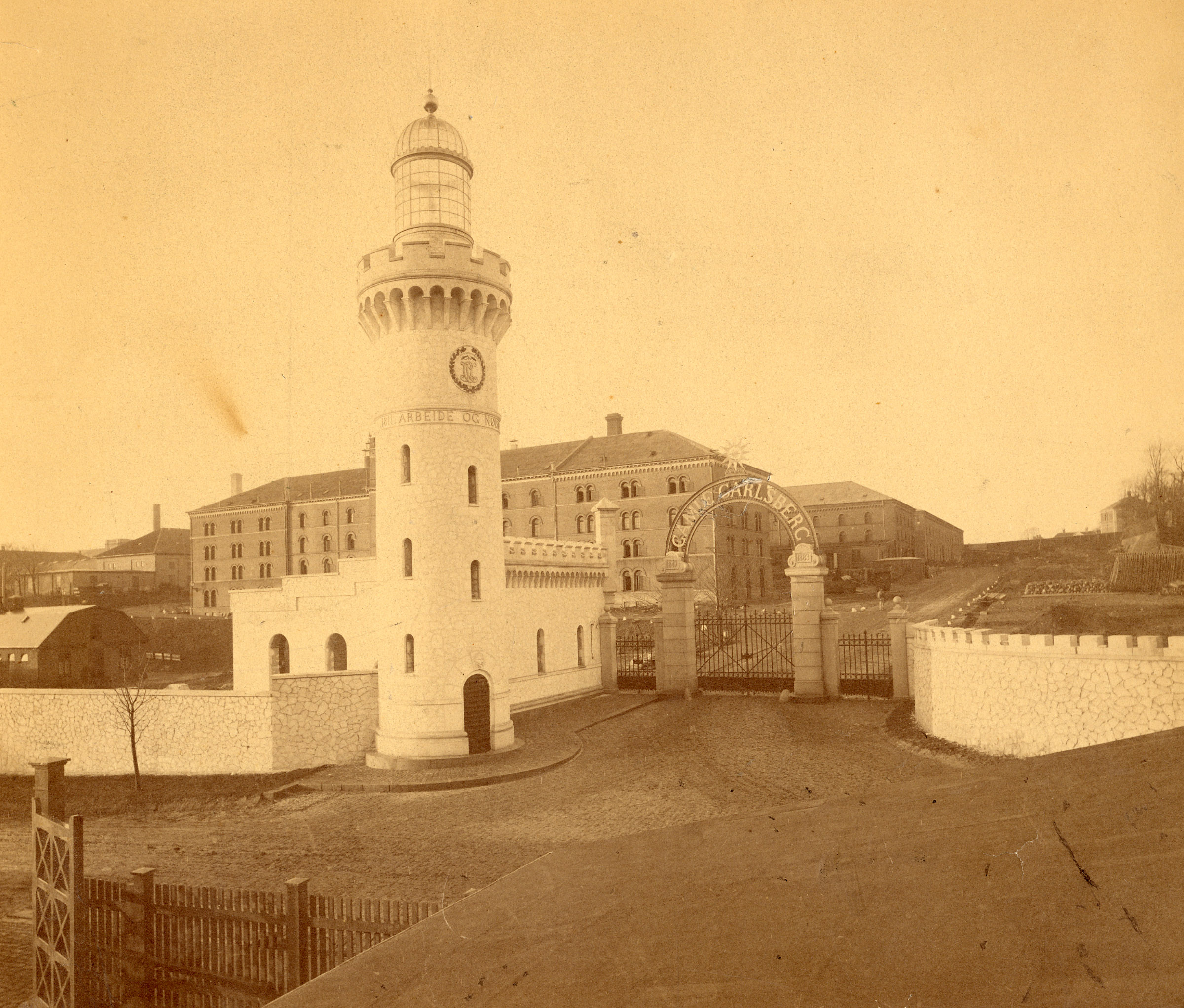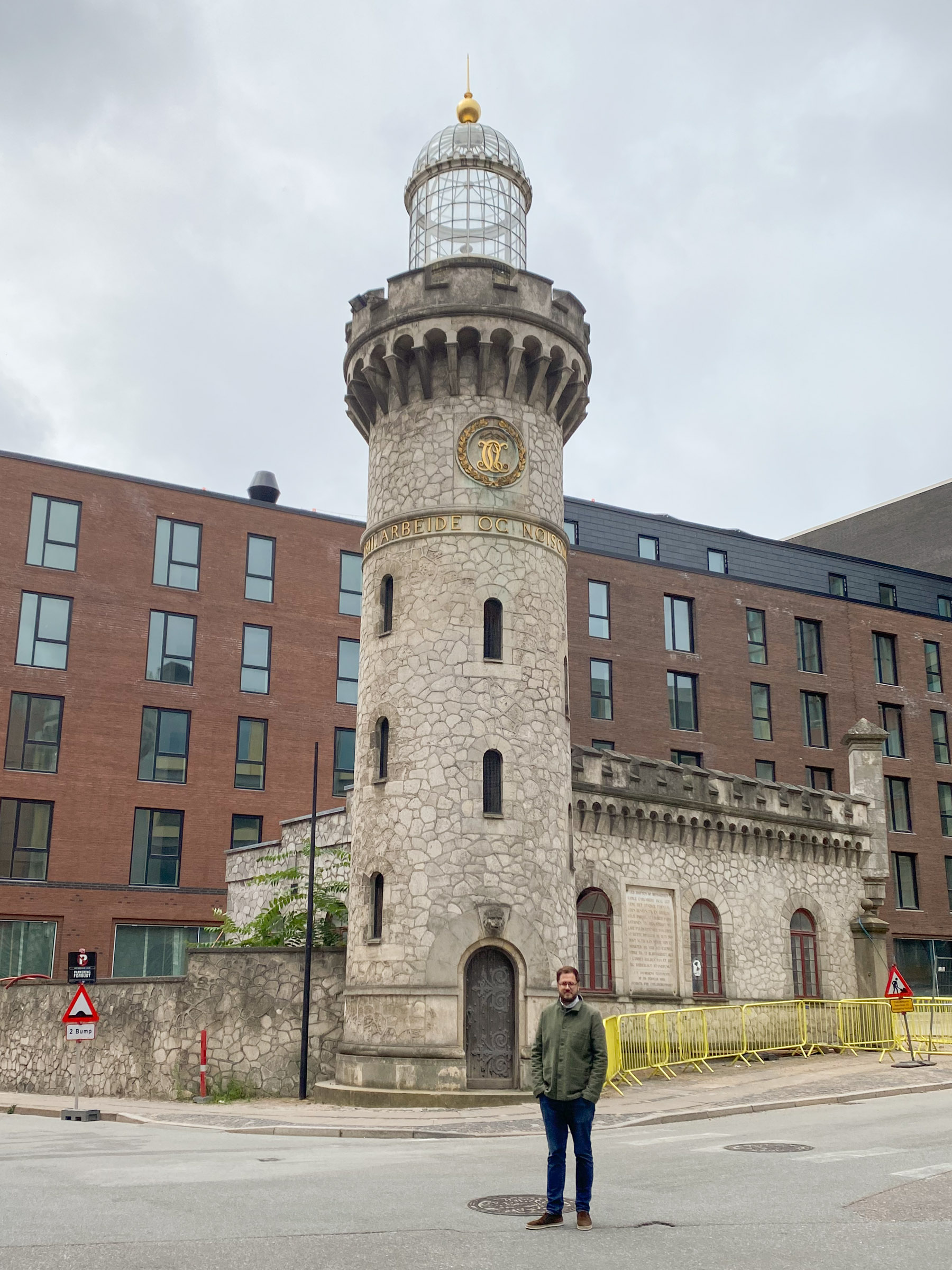 What will the new gallery present?
For the new gallery in Copenhagen, we will be focusing on the contemporary artists in our program. The first shows, for example, include solo presentations by Claudia Wieser (January 2022), Landon Metz (March 2022), Andrew Bick (May 2022), Marina Adams (August 2022) and Bob & Roberta Smith (October 2022). Occasionally the gallery will show modern art.
Where are your favourite places in Copenhagen to discover new art and design?
The Louisiana Museum 20 minutes outside of Copenhagen is definitely one of my highlights! A place, I always try to come back to and which has been a great source of inspiration.
In the city of Copenhagen the Copenhagen Contemporary 'CC' is a very interesting place, where SUPERFLEX had an exhibition in 2018. The area around the institution is full of little cafés and restaurants and located in a more industrial area of the city. Kunsthal Charlottenborg is a very beautiful place, supporting and showing great contemporary art. Another very special location is the Cisternerne – an old water reservoir that now houses ambitious solo exhibition projects! And, last but not least, the Arken Museum, south of Copenhagen, with a fantastic collection.
For design and new gadgets for our apartment, I am always keen on visiting the Beau Marché, a shop with inhouse café and brasserie that has lots of great finds. I never manage to walk out of there empty-handed. As you can see the city has a lot of culture and shopping to offer.
Is there a part of Copenhagen that is particularly special for you?
Of course, the Carlsberg area where the lighthouse is located is a place that has a lot of potential for me, with all the former Carlsberg buildings that are now transforming the site for a new era, along with retail shops and design boutiques moving into the emerging and existing buildings around us. I like to walk through the rows and rows of old workers' houses five minutes from the gallery and continue on to the Vesterbro district, where one can find lots of antique shops and second-hand stores, as well as great restaurants such as the Sanchez – the best Tacos outside of Mexico! One of my favourite restaurants for fish, however, is Fiskebaren, it has a great atmosphere and somehow the dinners and lunches there always end in a fantastic food and wine orgy.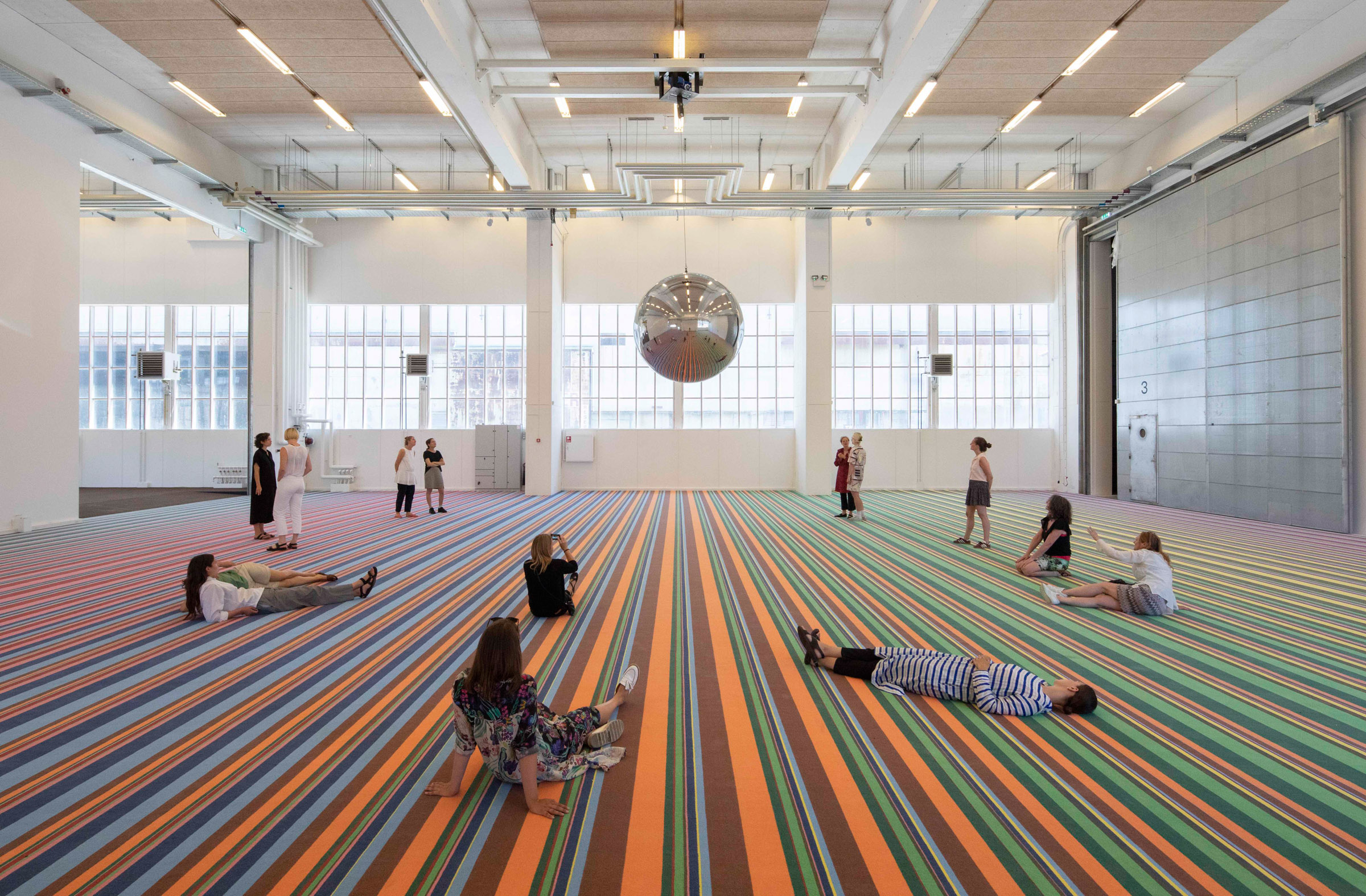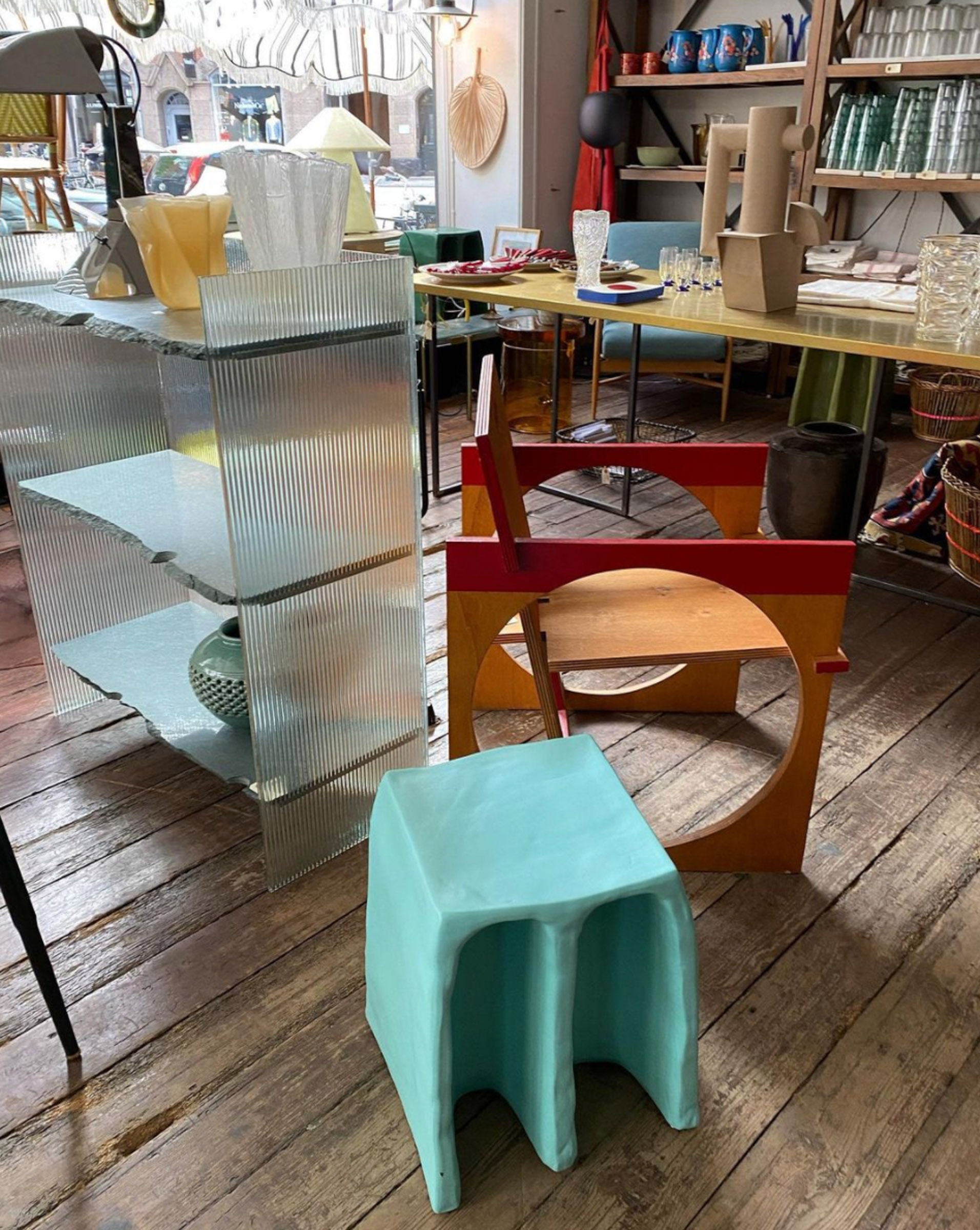 Error. No content found for Slider