Announcing our new gallery in Copenhagen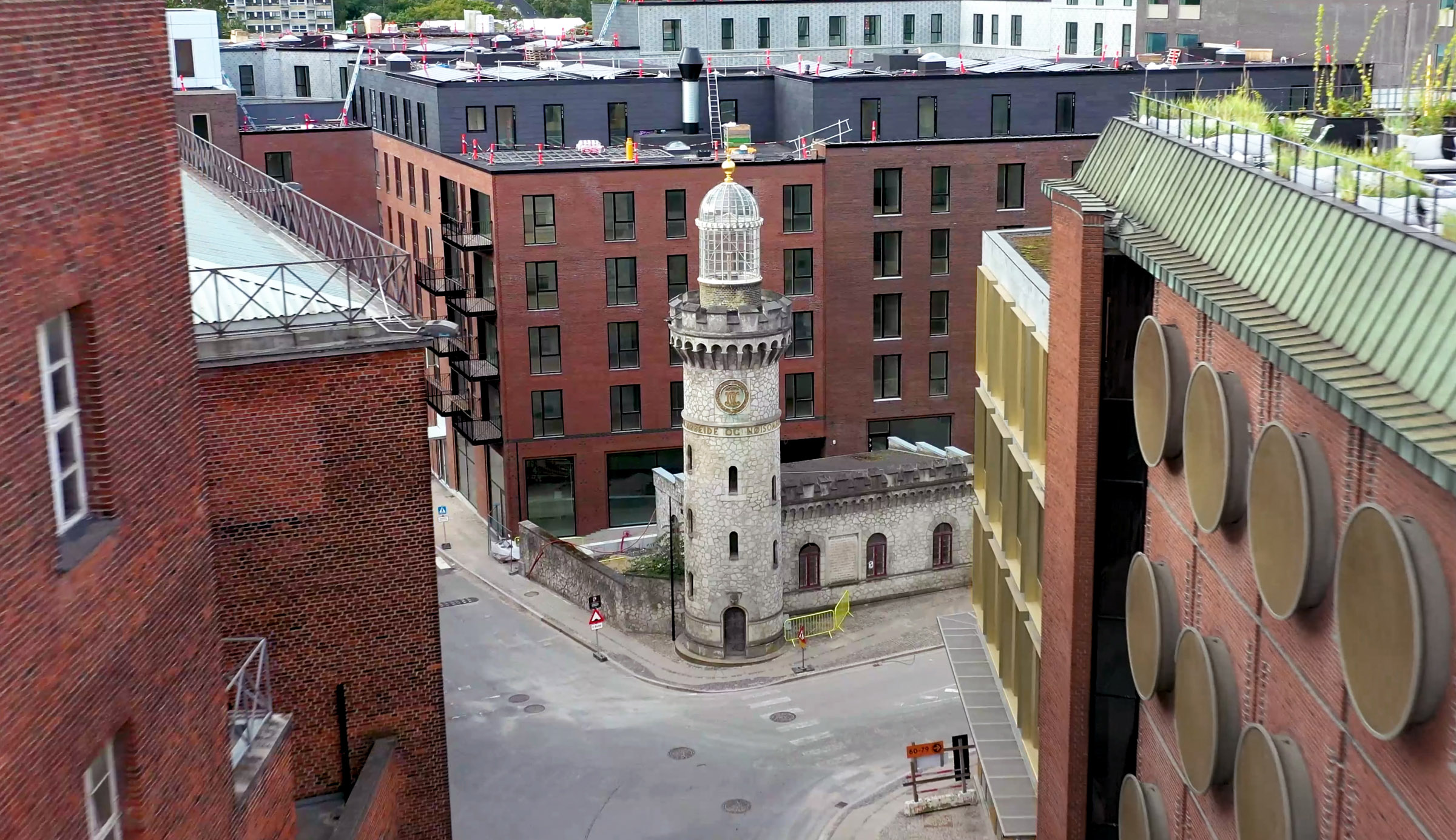 Expanding internationally: von Bartha Copenhagen will open in winter 2021, with a contemporary programme housed in an iconic historical building
We're excited to announce our international expansion: in winter 2021, von Bartha will open a new gallery space in an iconic historical building in Copenhagen, Denmark – our first location outside of Switzerland. The move will make von Bartha the first international gallery to have a space in the Scandinavian city, and will provide an opportunity to share our contemporary programme with both a wider Scandinavian and international audience.
von Bartha Copenhagen will be situated at Pasteursvej 8, in a unique building which includes a listed former lighthouse (officially known as Kridttårnet) in the Carlsberg region of the city, originally developed for the brewer in the 19th Century by founder Carl Jacobsen. The location continues our tradition of using distinctive architectural spaces; those familiar with our Basel space know it sits in a converted garage, with an active gas station still outside. The new gallery comprises 75 square metres of exhibition space, and includes an outdoor courtyard that will be dedicated to sculptural works.
Our Copenhagen space will be directed by Mamie Beth Cary. An opening exhibition will feature a selection of contemporary artists representing von Bartha's programme. Forthcoming exhibitions will include solo presentations by Claudia Wieser (January 2022), Landon Metz (March 2022), Andrew Bick (May 2022), Marina Adams (August 2022) and Bob & Roberta Smith (October 2022). The opening of the new space follows our second participation in Enter Art Fair (26-29 August 2021), where Stefan von Bartha is on the Selection Committee.
Copenhagen's reputation as an important European hub for ground-breaking art, design and fashion – as well as our family-run gallery's Scandinavian roots, and strong connections to the Nordic region – make the location a natural choice for our first space outside of Switzerland. We're excited to share more about our upcoming plans with you over the coming months – and hope to welcome you in Copenhagen soon!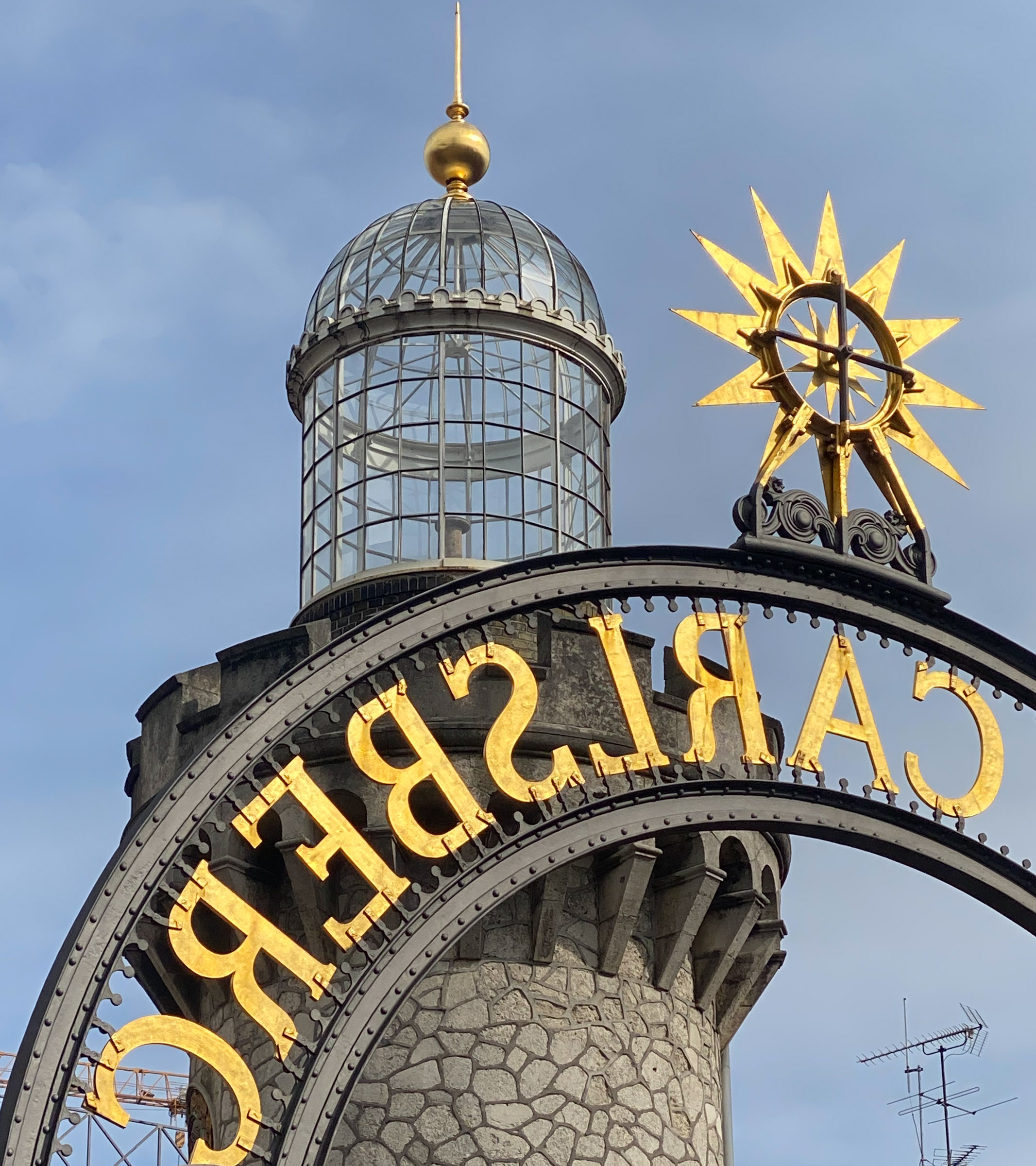 New, dynamic exhibitions in the Engadin
Alongside our new Copenhagen space, we are excited to share plans to expand our engagement in the Engadin, through a long-term presence at NOMAD and Super Mountain Market (SMM).
For future editions of NOMAD – the art and design fair that takes place each year, in St. Moritz, at the historic Chesa Planta – von Bartha will present a dedicated room featuring solo or dual artist presentations. The commitment to NOMAD follows our successful exhibition of work by Marina Adams and Barry Flanagan, which was presented in the Chesa Planta's grand architecture in July 2021.
Super Mountain Market (SMM) is a temporary project that takes place each August and December, presenting the culture and craftsmanship of the Alpine region. We look forward to presenting a permanent booth at each edition, featuring a curated exhibition of works. Those currently in the Engadin can visit our current, inaugural show at SMM, which features works by seven artists including Olaf Breuning, Anna Dickinson, Olafur Eliasson, Terry Haggerty, Imi Knoebel, Mike Meiré and Barbara Stauffacher Solomon. Each has a connection to the theme of water – inspired by the ancient Mauritius spring that bubbles up alongside SMM.
In winter 2021, we will present an exhibition of work by Imi Knoebel in our S-chanf space. After 15 years of diverse exhibition programming, this will be the final show we present in the space. The exhibition will explore the theme of the surrounding Swiss mountains, referencing the exhibition Knoebel presented to open the S-chanf space in 2006.
Video: Filmed and edited by Oliver Förstner