Boris Rebetez
Place des Cubes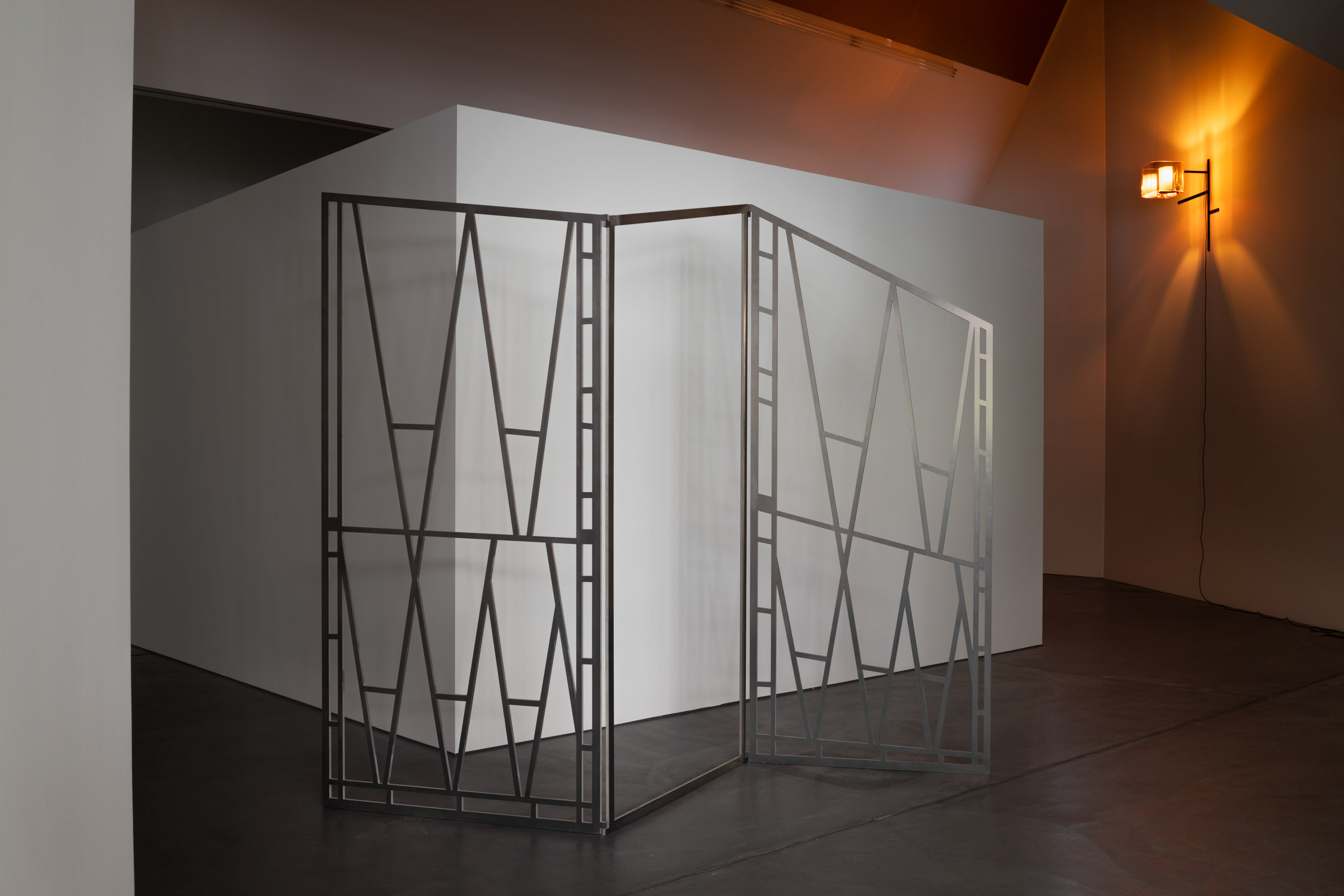 SEP 01 2022 – OCT 29 2022
Basel
Von Bartha is pleased to present an upcoming solo exhibition by Boris Rebetez titled Place des Cubes in the gallery's Basel space from September 2 – October 29 2022. Focusing on architecture and surfaces, the exhibition is based on the principles of urban and universal constructional design.
Place des Cubes, is divided into two parts, the first exploring recent photo collages situated in the gallery's north space in conversation with new sculptural works. Further in the south space, visitors can then discover one of Rebetez's latest projection works Place des Cubes, evoking a square in Belfort (France) built in the 80's in a postmodern style.
This video work has given the exhibition its title and refers to the nickname provided by the local community to the officially named "Place de Franche-Comté", which was
inaugurated in 1988 and designed by architect and urban planner Jacqueline Tribillon (1952 – 2019). Located in a neighborhood dedicated to social housing, the Place des Cubes was intended to act as a playground for children and adults – the square quickly suffered from the ravages of time and vandalism. The composition, freely inspired by Mondrian or the 'Rubick's Cube' depending on your point of view, makes it a witness of its time with its contradictions and incongruous positivism.
The good intentions with which the project begun resulted in great problems and discontent from the residents over time, and the cubes were finally demolished in 2019
for the redevelopment of the area. The view that the projection Place des Cubes casts on this place is not intended as a moralising and revisionist critique of the project, but
rather as a disinterested and detached gaze. An almost poetic psychogeography about the ambivalence of the ugliness (or beauty) of a failed local utopian project that called itself popular. Discovering the urban landscape, Rebetez combines the metaphorical fragments of architecture with a new kind of utopia.
Opening: Thursday, September 1st, from 5–8 pm
Error. No content found for Slider