Ursula Reuter Christiansen
Auf Messers Schneide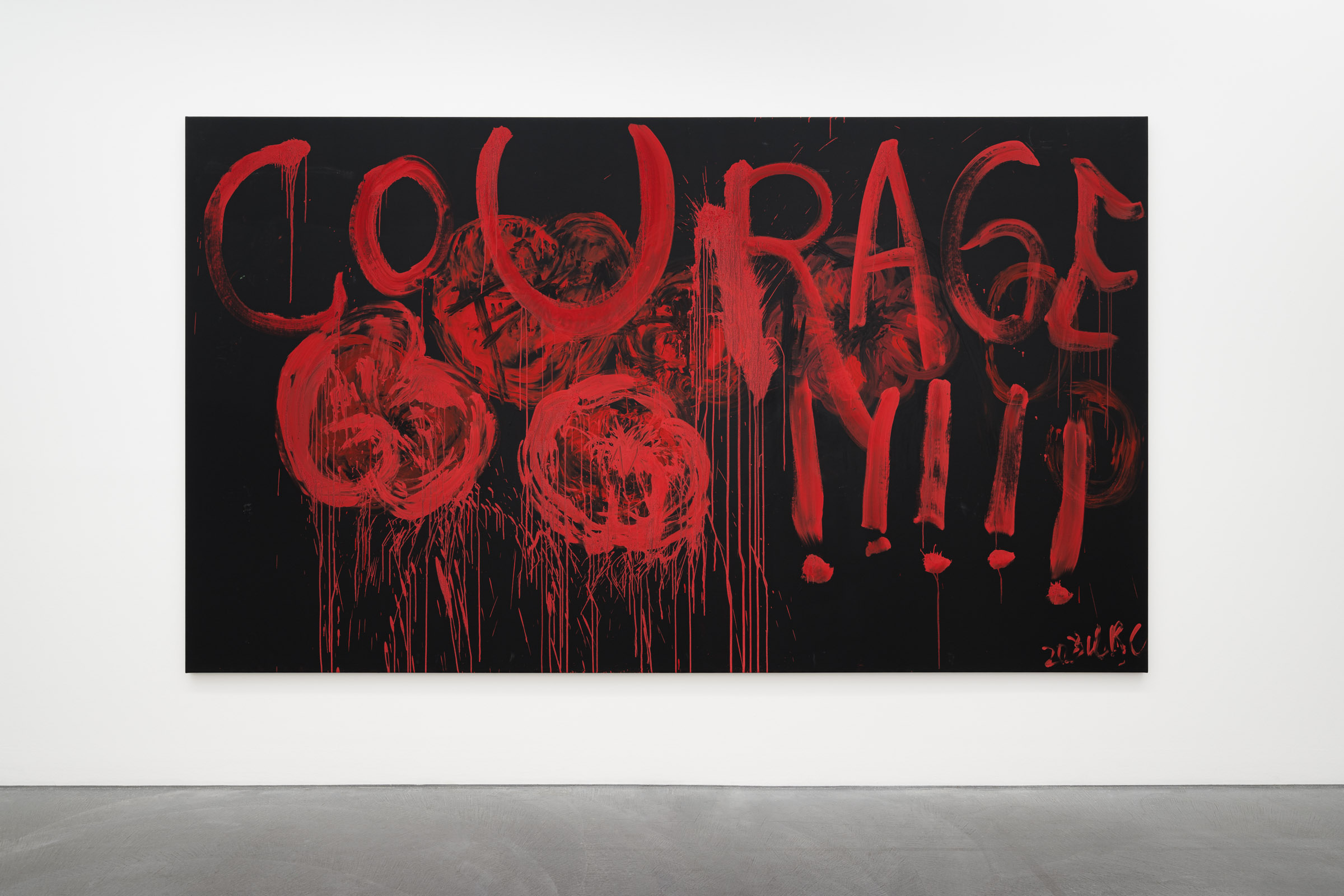 AUG 22 2023 – NOV 04 2023
Basel
Ursula Reuter Christiansen's work oscillates between symbolism and mythology, desire and hatred, beauty and the abyss. The Danish-German artist's upbringing awakened a natural sense of feminism: her work is a clear ode to the strength and power of women. Auf Messers Schneide, her first solo exhibition in Switzerland, will bring together new and recent paintings among a selection of important—some of them monumental—works from the past thirty years of her career. Reuter Christiansen (*1943) lives and works in Møn, Denmark.
Our whole lives are balancing acts, and it is not only love that can feel like a reckless high-wire dance at times. Yet it seems that in this decade, in particular, our fundamental relationship with nature is slipping away and threatening to throw us precariously off balance. We master nature, or so we believe, but it teaches us otherwise and takes its revenge. One glance at current global events is enough to understand that we are dancing on a razor's edge. Left or right, heaven or hell, loved or disliked, it makes no difference, the fall is inevitable. If we fall, the tidal waves of a tsunami sweep us into the abyss or destruction awaits in the heat of blazing firestorms.
Precisely these forces are present in the works of Ursula Reuter Christiansen. Especially in her paintings, the German-Danish artist is imbued with an irrepressible high tension. Here, the force of nature meets the depravity and ambivalence of her subjects. With 28 works from the last thirty years and new works, Auf Messers Schneide puts the relationship between nature, the mystical and humans at the center of this exhibition.
On Saturday, August 26, 2023, at 3 pm we will offer a coffee break in our garden with cake and ad hoc guided tours through the exhibition during Kunsttage Basel.
Header image: Ursula Reuter Christiansen, Detail from The eternal fascination I / Den evige fascination I, 1995, Oil on canvas, 235 x 135 cm
Error. No content found for Slider