Inside gallerist Stefan von Bartha's art-filled Basel home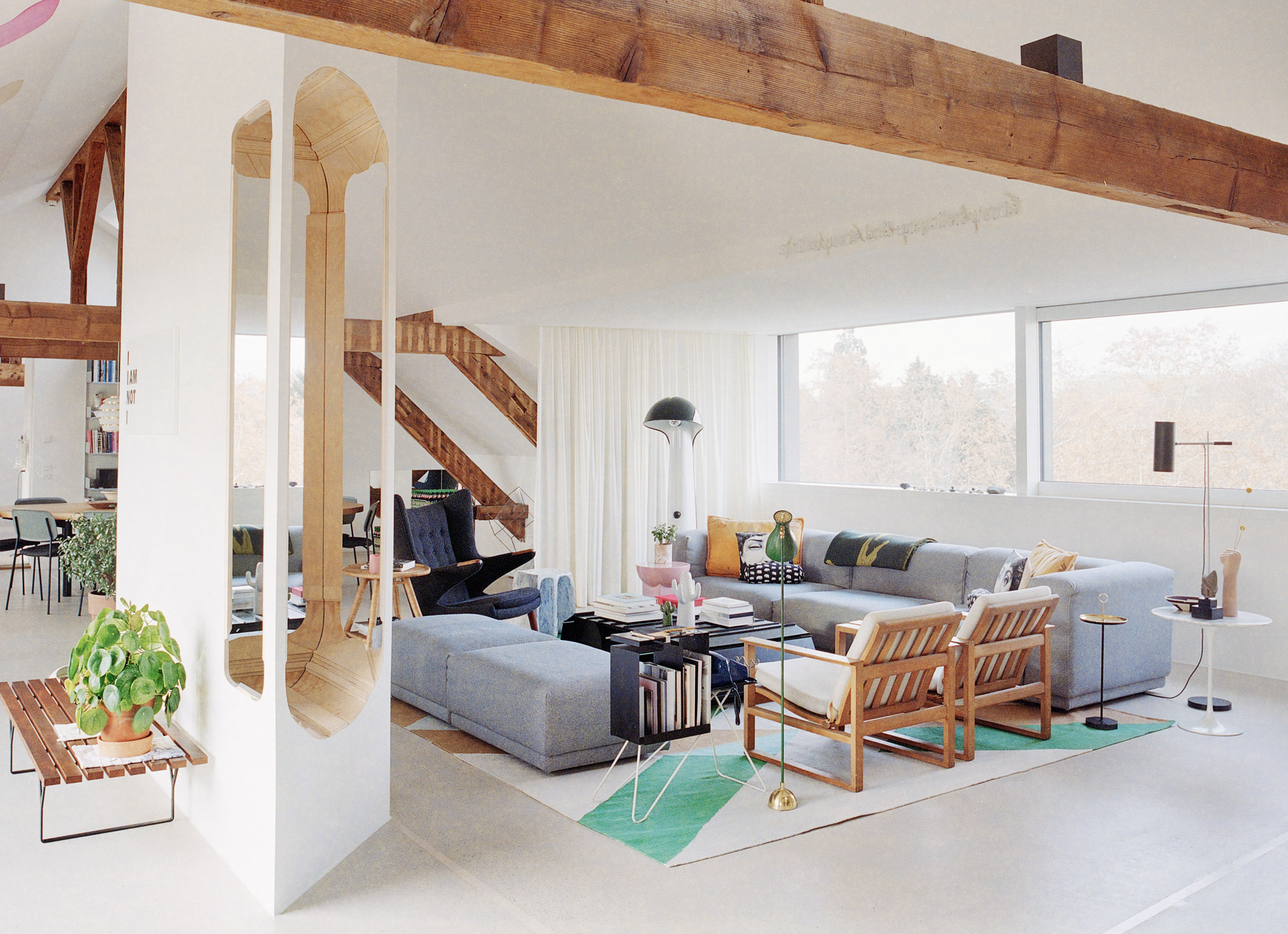 An excerpt from a feature in Wallpaper* reflecting on our Director's unconventional childhood, eclectic collection, and building on 50 years of family history. Words by Harriet Lloyd-Smith

In Stefan von Bartha's childhood, everything was about art, and very little was conventional. The second-generation owner of von Bartha gallery first graced the booths of Art Basel as a one-month-old baby. He began attending studio visits with his parents aged six, skipping school with a range of 'wild' excuses for why school had been 'cancelled'. 'I was always more interested in spending time with people, experiencing art and going to shows,' he says over Zoom from Basel.
He staged his first show at 16, exhibiting a collection of 420 robot and space toys at his parents' Basel-based gallery. He sold every toy, except one. After stints in auction houses and a spell as a vintage design dealer, Stefan returned home to put his stamp on the von Bartha legacy.
Despite his itch to push things forward, Stefan has trodden in a few of his parents' footsteps, namely keeping the gallery within earshot of home. 'In 2008 I thought, I will definitely not end up like my parents living in the same space as the gallery'. But five years ago, he succumbed, moving into a loft apartment above the gallery where he live with his wife, Hester Koper, who works as von Bartha's editorial and digital marketing manager.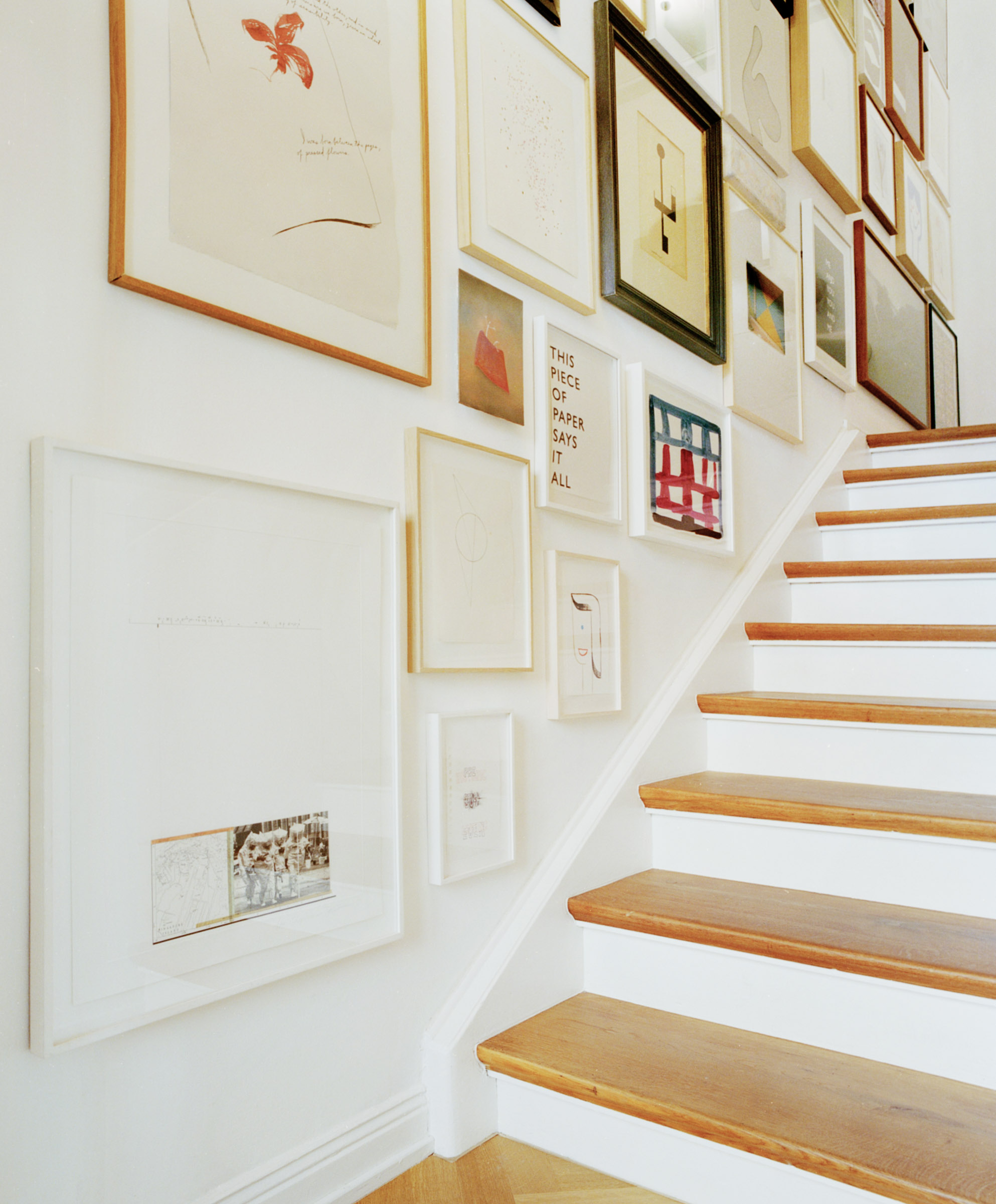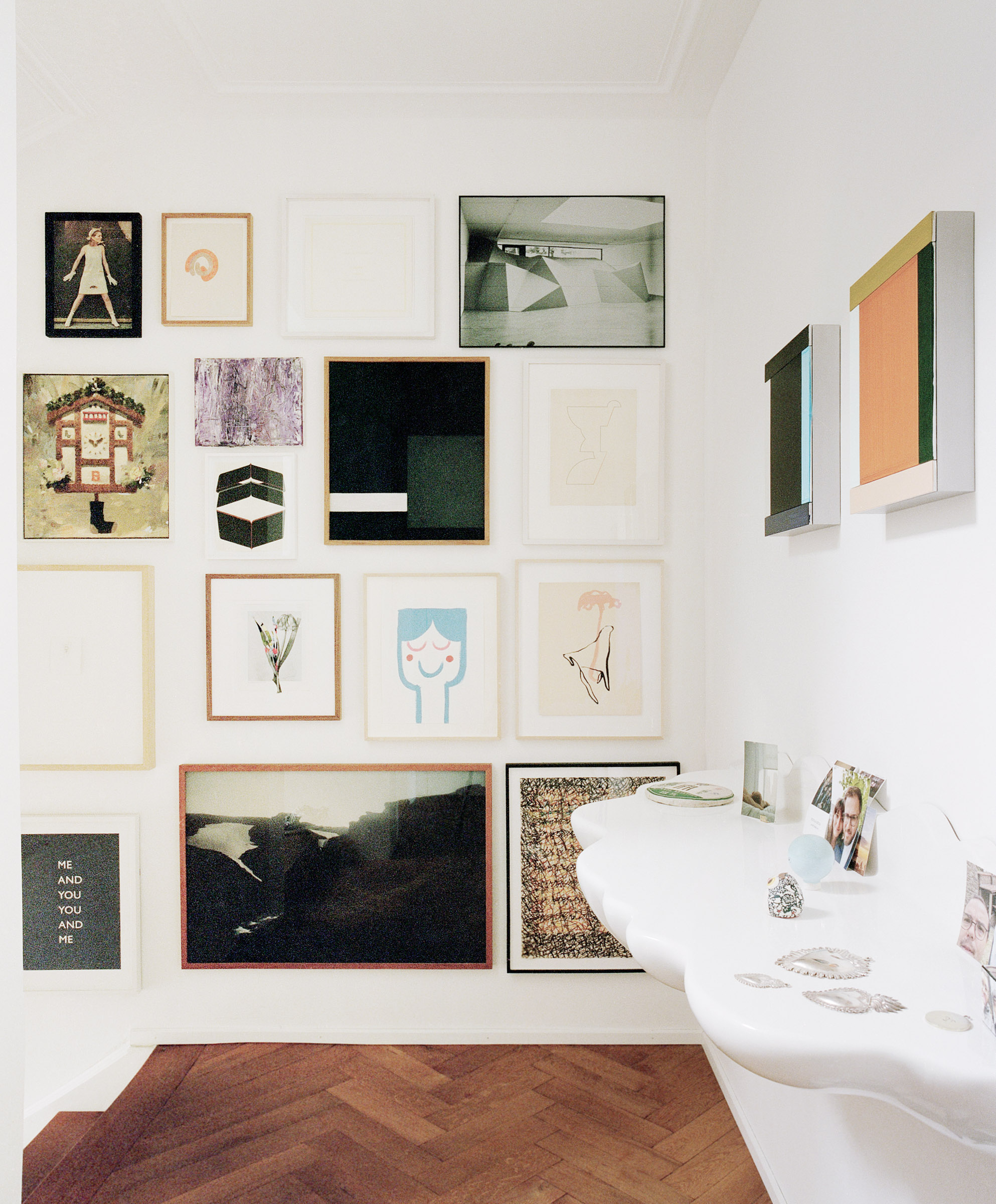 If there were two words to summarise the art collection in Stefan von Bartha's apartment, they might be eclectic and extensive. 'I don't want to brag, but I have a lot of artworks,' Stefan quips. It seems there is one recurring theme: each piece has had an intriguing, sometimes agonising route to ownership.
The first story begins with the apartment itself. During a discussion with architect Lukas Voellmy – who, with his office LUVO Architects was enlisted to reimagine the space six years ago – a piece of art sprang abruptly into Stefan's mind: Sarah Oppenheimer's eye-bending P- 21. He called the artist and she agreed to sell the towering wooden structure. The catch? The piece had very specific dimensions which the architectural plans didn't cater for. The solution? Redesign the space to fit the art. 'It was such a pain in the neck to get it installed but it's now one of the highlights. It has this crazy illusion and effect of space.'
One piece dense with sentimental value is Signe Croix Multiple by Aurélie Nemours, the late French artist and 'grande dame of Minimalism'. Stefan recalls visiting her Paris studio with his father aged eleven. 'I was just looking around and found a painting hidden behind a table and took it out – rude as I am. She was very upset, [and said] "don't touch things"'. A year later, Stefan received the painting as a gift from his father, and it's one he will never sell. 'For someone that doesn't like minimal art it's the most boring thing in the universe, and I just thought it was a really cool painting.'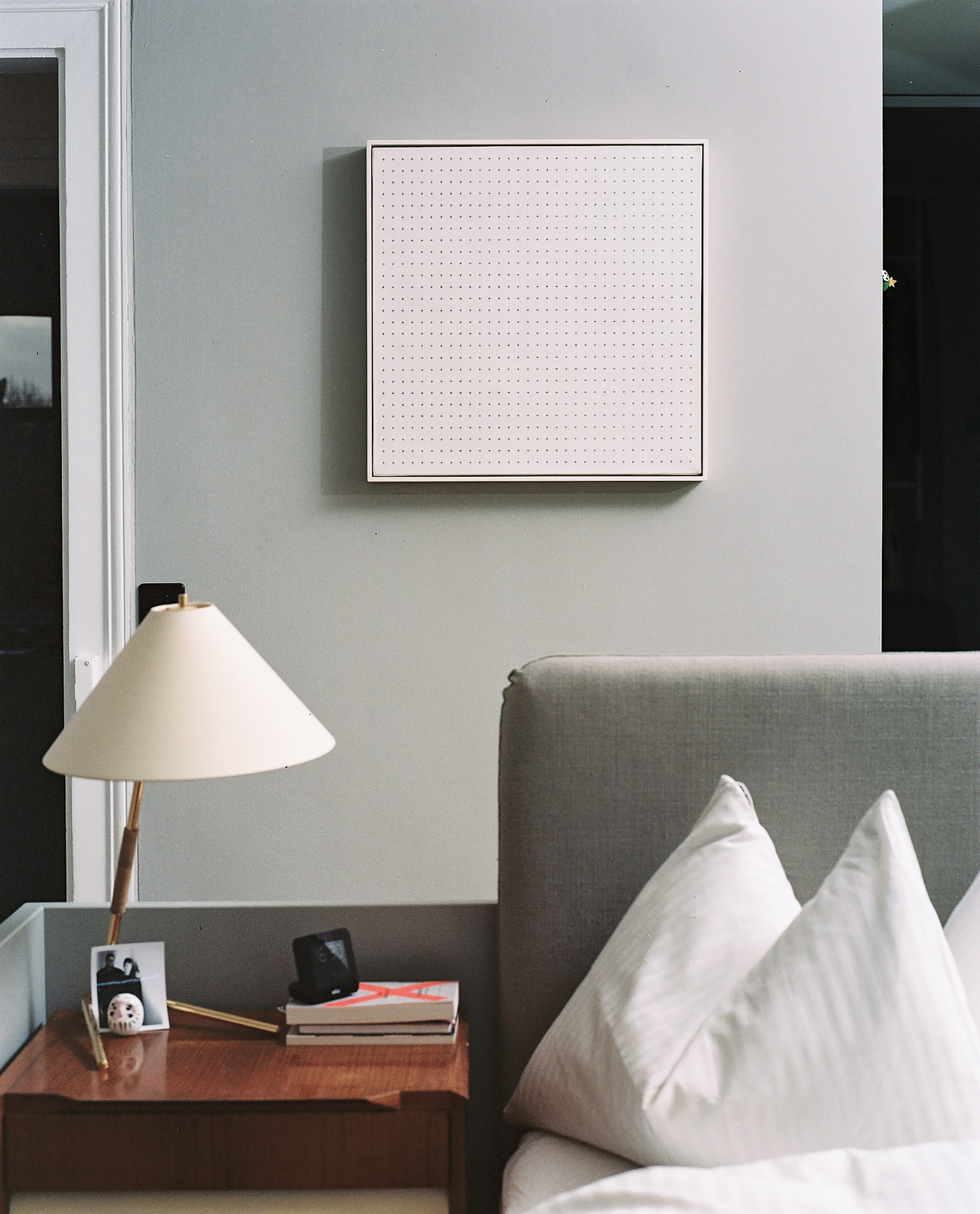 An eleven-part installation by Landon Metz required exchanging an Imi Knoebel painting with the artist. Another work, Union IV, this time by Knoebel, took two days of negotiations with, and 'getting on the nerves of' the artist's wife before she finally agreed to sell. 'I think it's going to be an all-time classic; red, blue and yellow is sometimes very boring but it will always come back,' says von Bartha.
The work of Imi Knoebel is not just a source of admiration for Stefan but has played a key role in von Bartha's evolution. The gallery recently opened 'Centrum' a solo show by the artist which includes a new series of five large-scale, monochrome paintings. The exhibition (which has been staged alongside a concurrent show by Bernar Venet) has been a source of much excitement and anticipation for Stefan. 'I've been looking at the sketches for these new paintings since 2012. When they finally arrived at the gallery, I was like a kid at Christmas.'
For Stefan, part of propelling the gallery into the next generation is widening its appeal to a 'younger crowd'. 'It would be a pity to work your arse off and only sell [art] to ten or 20 people,' he says.
Stefan's vision for von Bartha is a space for dialogue; and one which values art on its critical and cultural importance, and not how rapidly it gets snapped up. 'If someone comes to the gallery and looks at the Imi Knoebel show tells me they think it's total crap, I think fair enough, but we can talk about it,' he says.
After 50 years, von Bartha is transitioning from the founding generation to the next, but even in this new age, it still feels like a family affair, and one anchored in, as Stefan concludes, 'a huge amount of personal decisions.'
This is an excerpt from an article originally published on Wallpaper* online. To read the article, click here
Error. No content found for Slider