INTRODUCING  LUNAR INVASION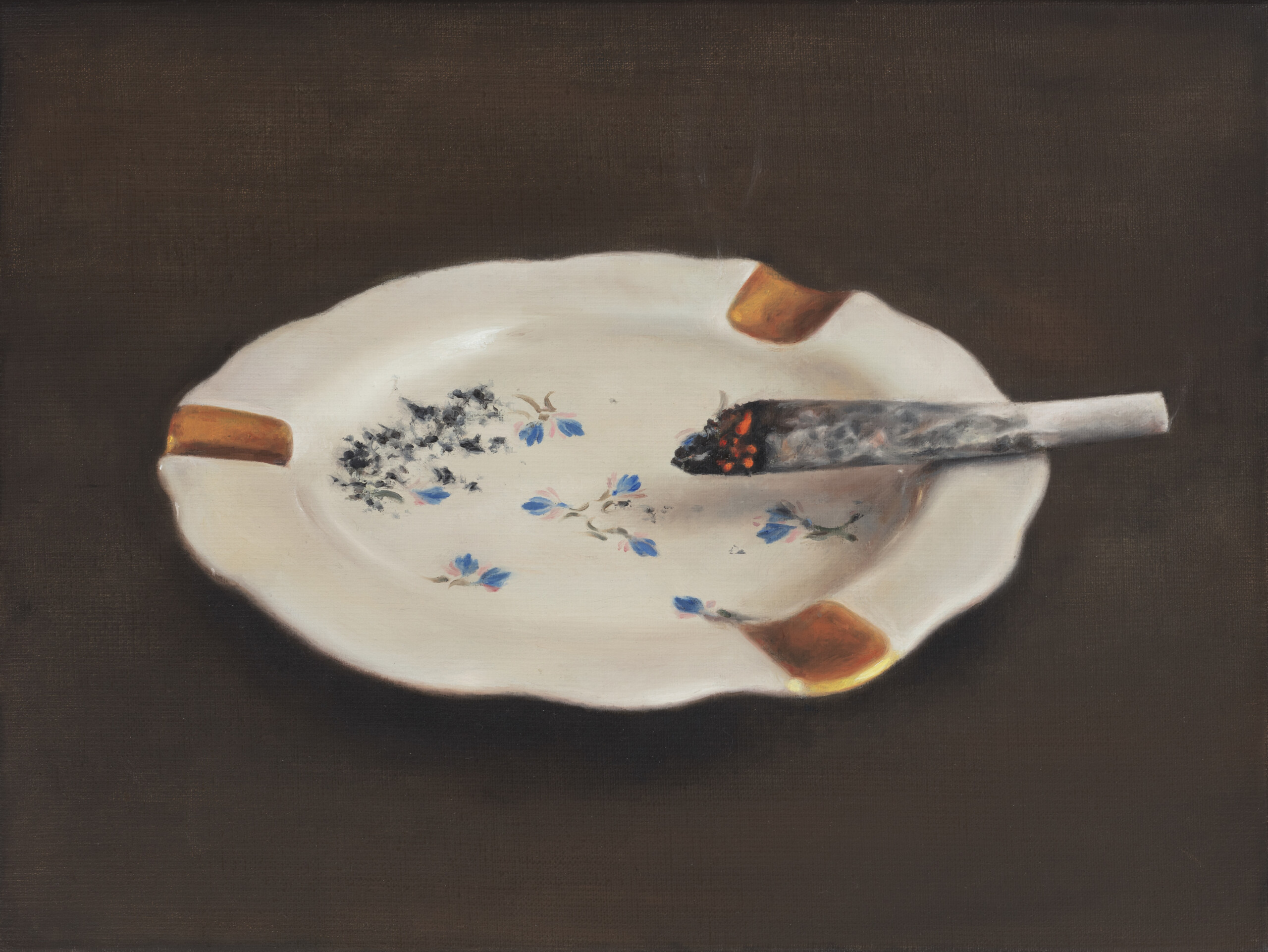 We share a selection of our favorite extracts from a new monograph on artist Francisco Sierra's oeuvre
Lunar Invasion – a new monograph on the artist's work – is a wonderful recent addition to von Bartha's bookshelves. 
Published last month by Edition Patrick Frey, Zurich, the monograph includes a carefully compiled selection of Sierra's works, beautifully reproduced in color, alongside a conversation on the artist's life and work with his friend – the author and columnist Max Küng. Here, we share our favorite excerpts from the book. 
Max Küng: It's ten o'clock in the morning. How has your day been so far?
Francisco Sierra: The alarm clock went off at seven, just like every other day during the week. Then I squeezed some fresh orange juice, just like every other day, using my incredibly impractical juicer that clogs up after just two oranges. That juicer is a real pain. It bugs me every single day – but the grief it causes me hasn't yet got bad enough for me to chuck it in the trash and get a new one, but that day will come soon. All right, where were we? My wife Noëlle and I wake up the children, cook porridge, have breakfast, get the kids ready for school. By twenty past eight, that's all over, the kids are out of the house and I sit in the kitchen again to drink my fourth coffee of the day – the first in peace. By nine, I'm at the easel. Unless I get a visit. […]
Your oeuvre includes motifs that are rarely found in art. You devote time to the overlooked. Kippenberger, for example, focused on eggs, and fried eggs, too, both of which he felt were underrepresented in art. Are eggs a theme for you too? 
Constantly, in all shapes and colors: shells in which things grow. Cocoon-like things come up all the time in my work. For example, in the ongoing series of ballpoint drawings called Obstacles, which I started through boredom, I play with the fact that these bulbs, these forms, these lumps and nodules can be read in different ways. My balloons are also a play on this theme, as too is the recurring motif of the memento mori. […]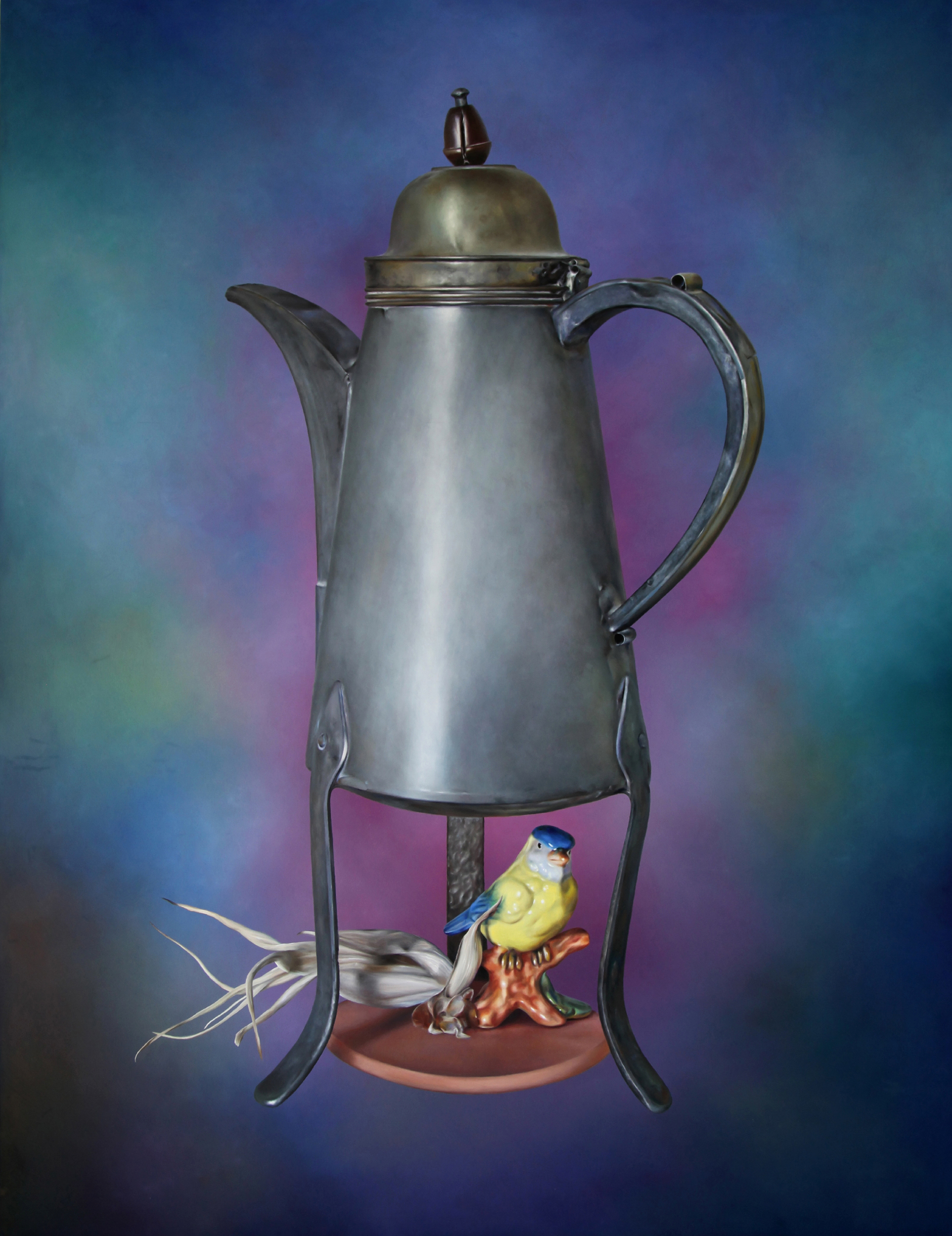 At the same time, you don't shy away from the seemingly banal – in your series of sunsets, for example. 
I'm interested in boundaries. Aesthetic boundaries, too. My sunsets are based on a banal computer screensaver, but by transforming this banality through painting, it becomes a serious work of art. These sunsets are conceptual works, but what triggered them was the sheer pleasure of painting them – and a certain delight in the forbidden: the desire to paint something you really shouldn't because it seems too clichéd. Like my 2018 painting Prinsen, which shows dolphins leaping over a sunset. In fact, that particular motif was taken from a poster that came with the free small-format kid's magazine called Junior. I was at the doctor's, in the waiting room with my daughter Clara after she'd broken her arm, and that's where I found the magazine. I thought it was a great picture, so I painted it. Shortly afterwards, an art and culture magazine asked me for a front cover image. And so, through my authorship and skill – craftsmanship – and a fascination with that craftsmanship, a banal image from a kid's magazine poster ended up on the front cover of a cultural magazine. It's really important for me to be able to perform these transformations and raise all the questions that result from doing that. […]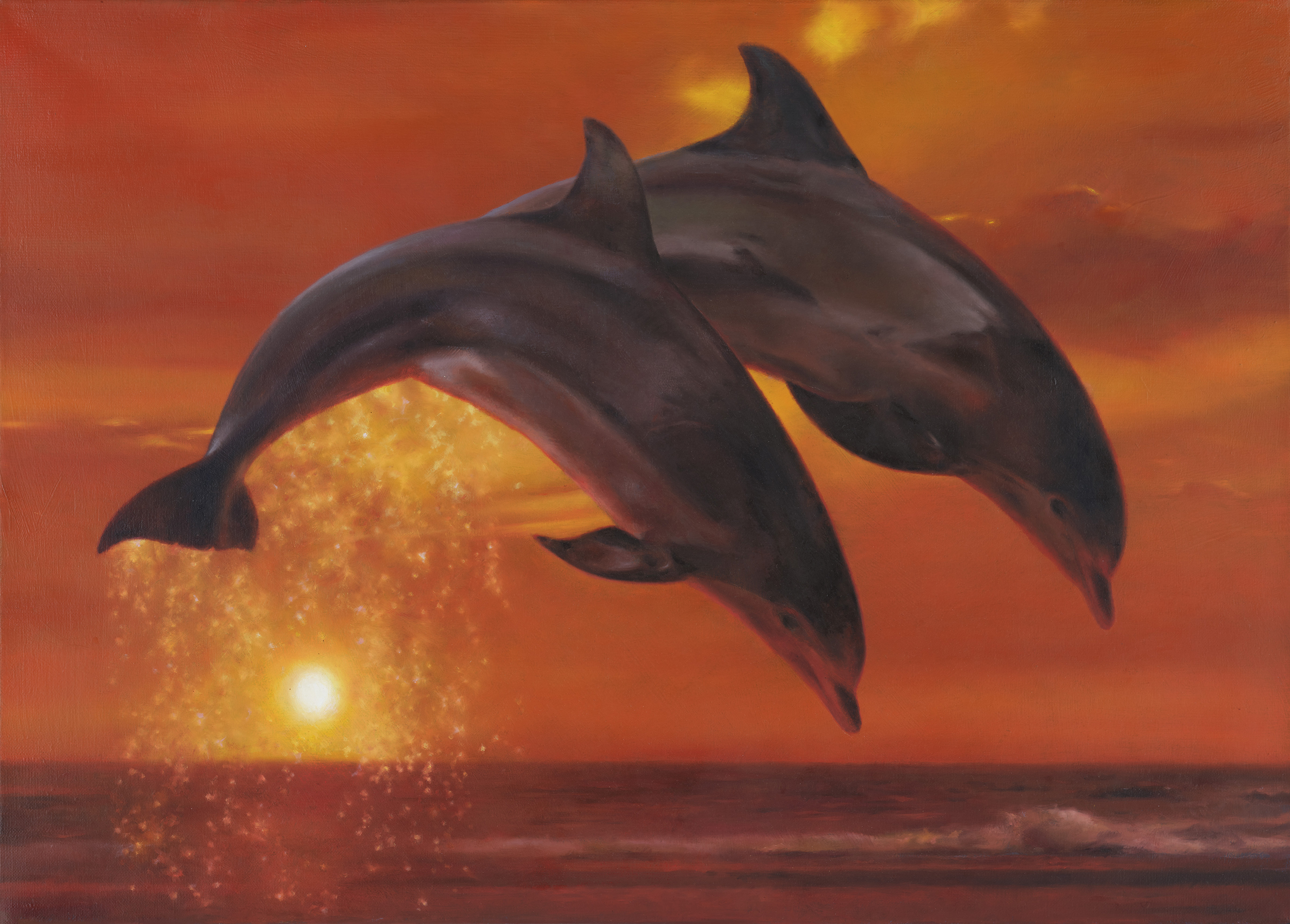 What do you think about surrealism?
I don't like that term at all, it's so trite and far too often used to describe combinations of things that seem a bit crazy. In that sense, we humans are very surreal – we even murder because of thought constructs. But yes, historical surrealism fascinated me as a teenager and I identified strongly with it. But I find it very short-sighted to be called a surrealist. […]
Where does freedom end and chaos begin? 
When you lose control of your freedom. I know that sounds like a contradiction, to say that freedom needs controlling. There are moments, phases, when it is as clear as day which path you ought to follow. But then there are moments of uncertainty that you must navigate. There are also lulls that you have to endure. In those moments, you must never lose hope that the wind will return to fill your sails. The journey continues.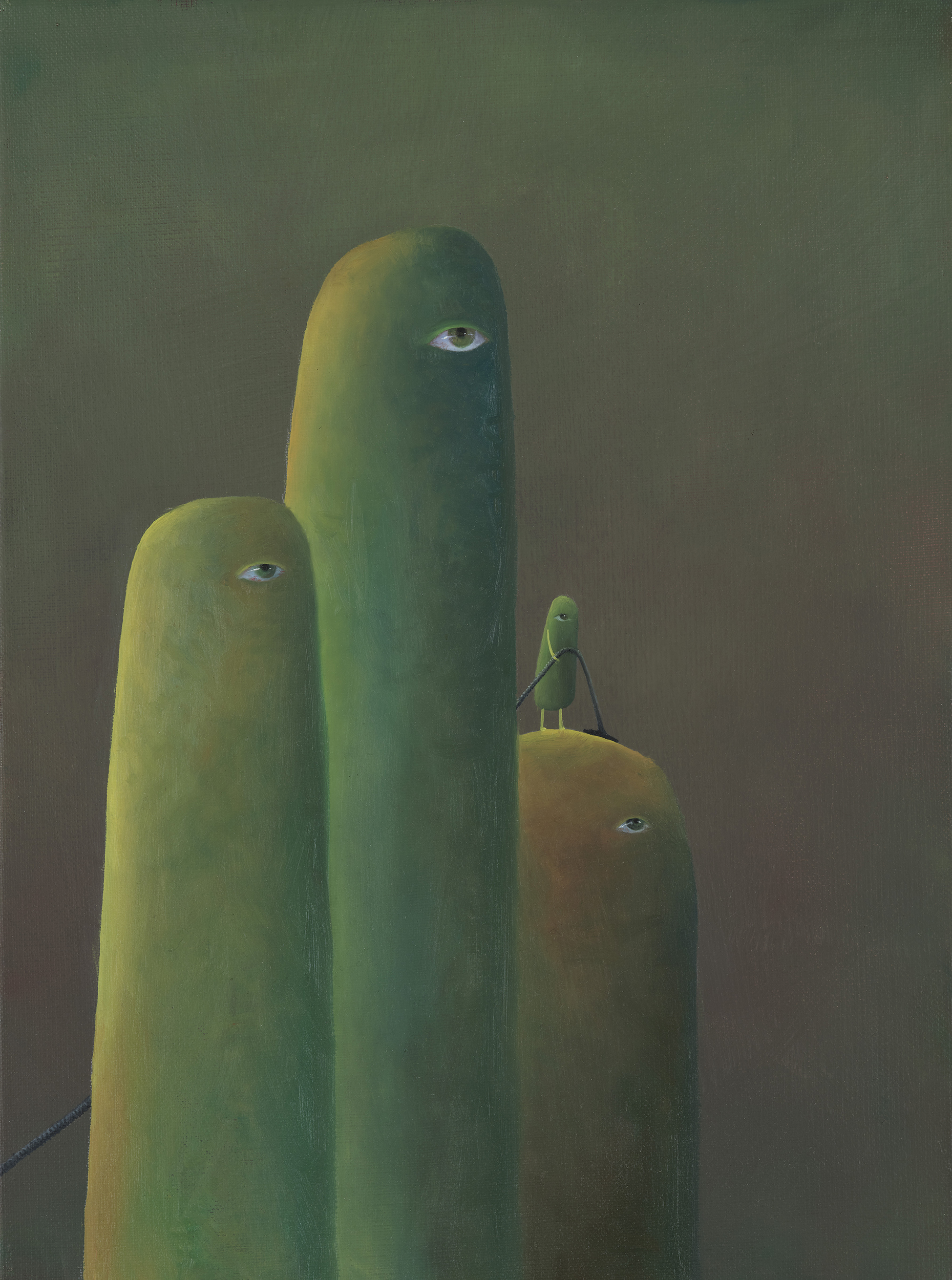 b. 1977 in Santiago de Chile, Chile / Lives and works in Cotterd, Switzerland
Francisco Sierra's work considers the question of how contemporary figurative painting could look. He paints the reality of things faithfully, but his works' chosen subjects rarely represent that which they may first be taken for. He is interested in the transformation of apparent clarity into something new and enigmatic. Sierra is occupied by the pitfalls of contemporary photographic reproduction and the transformative potential of painting, involving surrealistic and conceptual approaches.
.
b. 1969 in Maisprach (BL) / Lives and works in Zurich, Switzerland
Max Küng was born on 9 March 1969 in Maisprach (BL). Father Otto: farmer. Mother Erna: housewife. Three siblings. After a commercial apprenticeship at a bank in Liestal (SBG) and subsequent training as a computer programmer (Cobol II) at a bank in Basel (Bankverein), he was employed as an accounts receivable clerk at Kirschgarten-Druckerei in Basel, which filed for insolvency shortly afterwards.Then Ringier School of Journalism in Zofingen. 1998 first article for Das Magazin. In addition, graphic work with Emanuel Tschumi (see book "Benzin – Junge Schweizer Grafik" by Thomas Bruggisser and Michel Fries, Verlag Lars Müller) and work as a DJ. As such, first work at the Stadttheater Basel: soundtrack to Stefan Bachmann's "Merlin" (1998). Various Shakespeares with Stefan Bachmann followed, as well as soundtracks for dance pieces by Joachim Schlömer in Basel, Salzburg, Essen and Ekaterinenburg.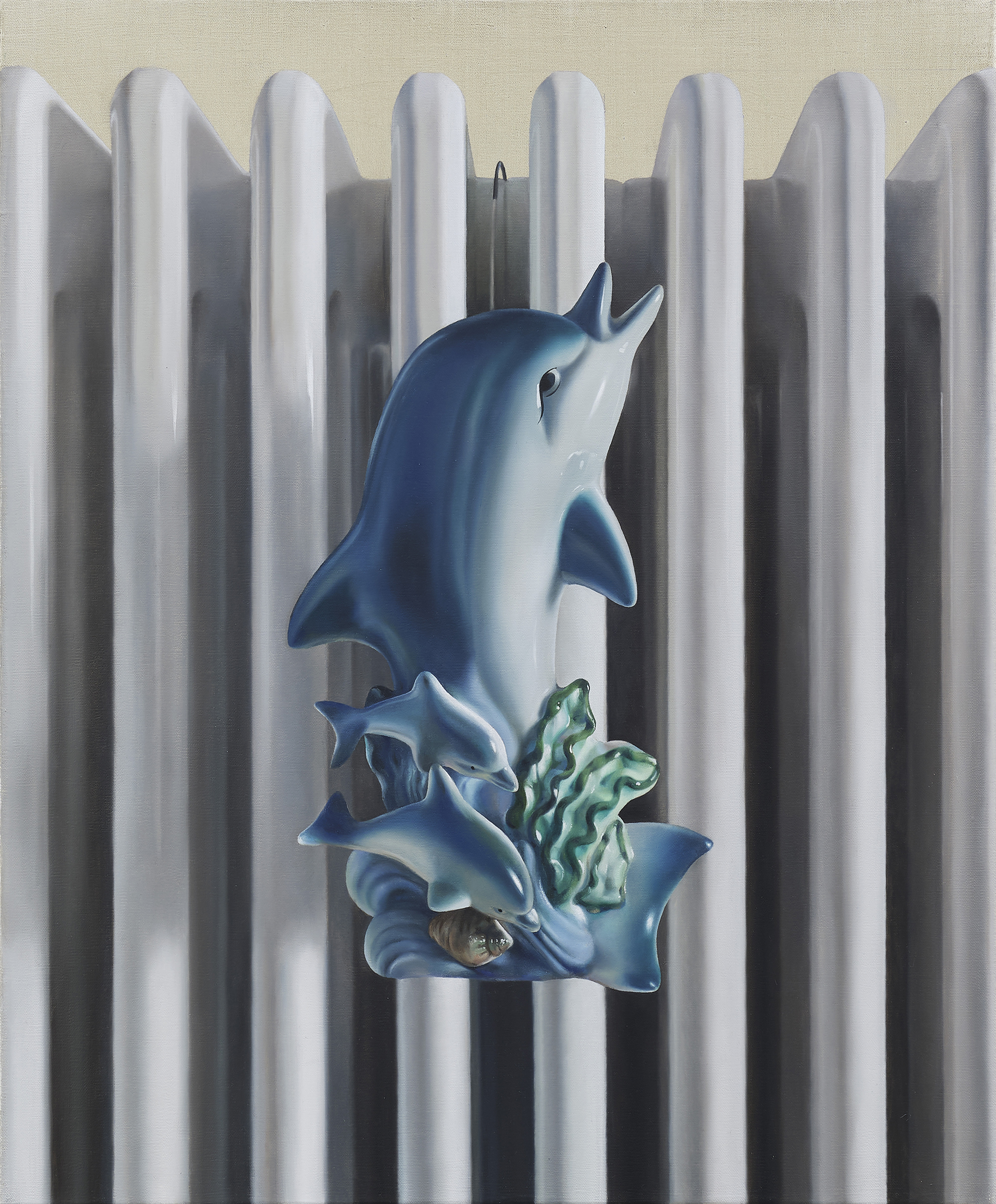 LUNAR INVASION
Edition Patrick Frey N° 334
1. Edition 2021
Hardcover, 368 pages, 164 color images
29 × 23.5 × 3.3 cm
ISBN: 978-3-907236-34-5
Language: German, English
We would like to thank Edition Patrick Frey for their kind permission to publish the interview excerpts.