Troubador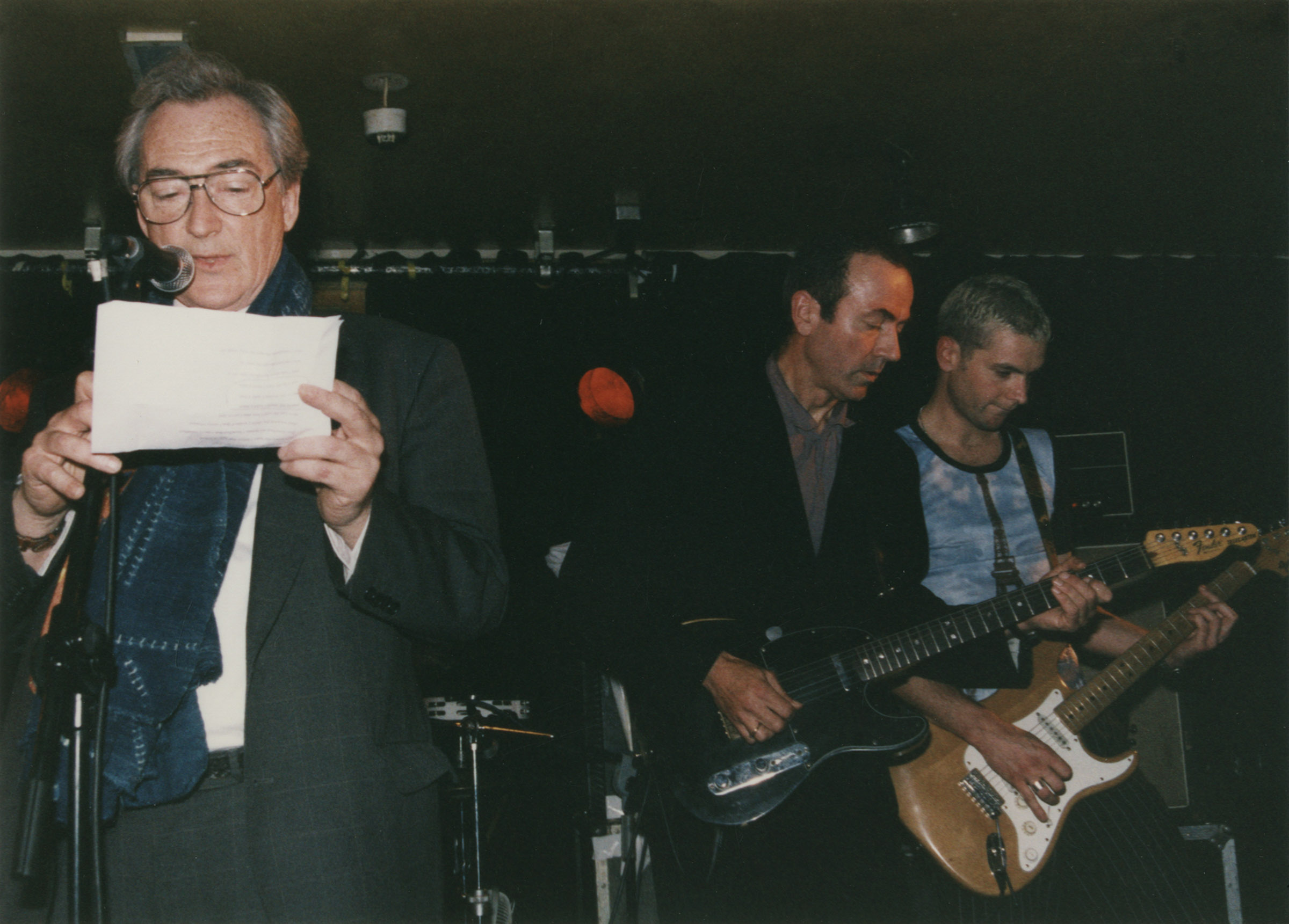 Barry Flanagan and Performance
by
Jonathan Watkins
Jonathan Watkins is an English curator, and the Director of the Ikon Gallery in Birmingham, United Kingdom.
12.06.2021
[he] then saw the place I was in that I never saw
then heard the songs I sang that I never heard
then said the words I spoke that I never said
Whelan's is a pub in Dublin, world famous as a venue for live music. It was there on a Saturday night in the spring of 1998 that Barry Flanagan performed with Hugh Cornwell of the Stranglers. Cornwell's guitar style was nicely unmistakable while Flanagan read the 'Mantra of the Awoken Powers', a poem by the Irish writer John W. Sexton, otherwise known as Sex W. Johnston. Flanagan had just arrived from the US, making the trip especially to be there and, according to his daughter Flan, in the audience, the performance was a great success: "He held the whole audience, softly spoken and still, wearing a tweed suit and a thick scarf though it was sweltering. At the end everyone went wild, cheering and clapping. Guys at the front were offering up their pints for him in appreciation."[1]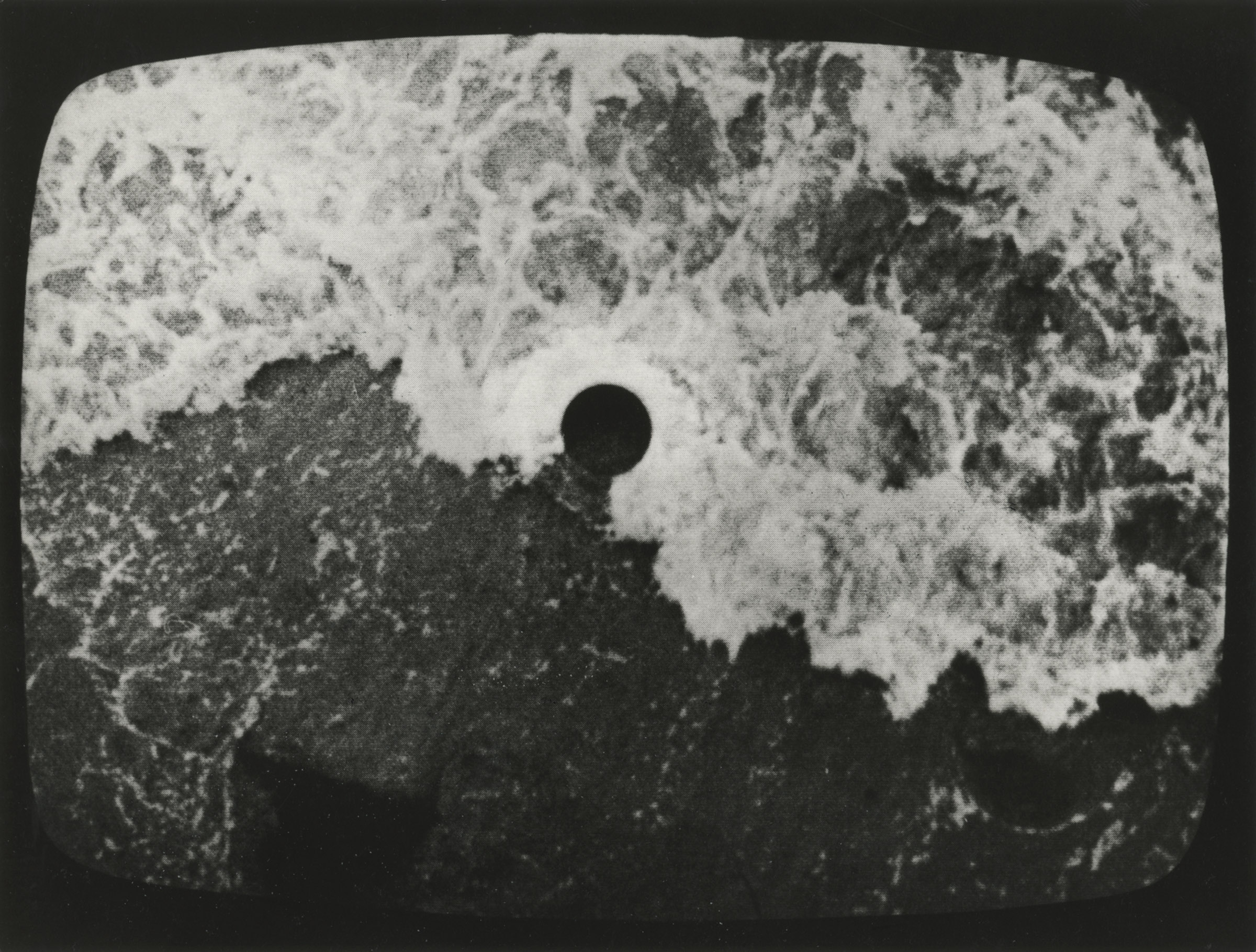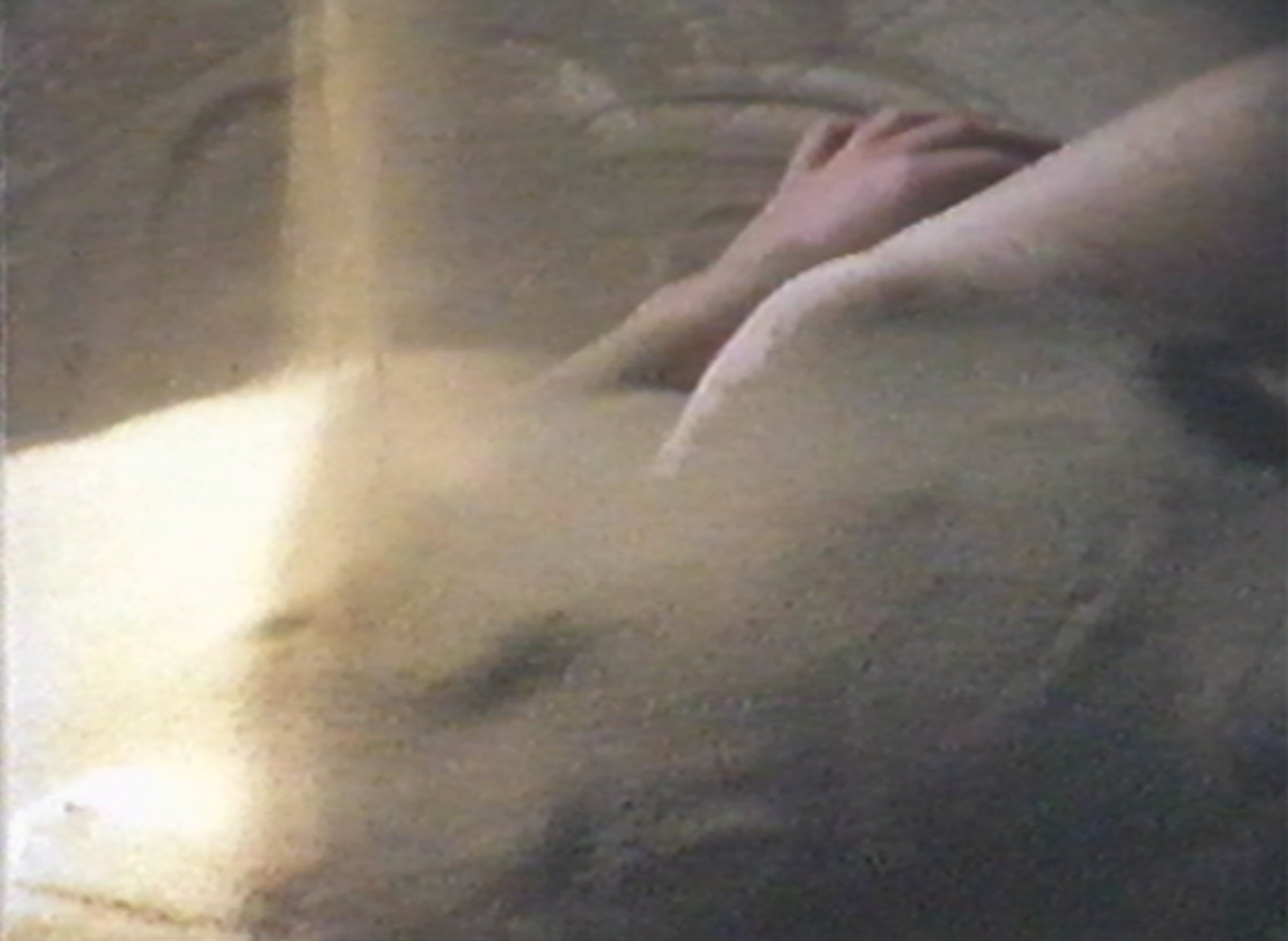 The combination of Sexton, Cornwell and Flanagan – poet, musician and artist respectively – occurred through We Love You, a project devised by fine art publisher Booth-Clibborn Editions, comprising collaborations between musicians and artists that culminated in a "futique (collectible in the future) CD/book". Booth-Clibborn had sent Sexton's poem to Cornwell who "absolutely loved it" and proceeded to write a piece of music to accompany the recitation. Sexton, who, incidentally, is very good at reading his own work, was happy to oblige but, as he later explained, "Booth-Clibborn were keen to have an artist involved, so they came up with the idea of asking the Irish [sic.] sculptor Barry Flanagan to render the vocal on the track. Barry, being quite old at the time, was actually perfect for the vocal, because his voice had that unsettling hint of the ancient about it which thus gave an added resonance to the track."[2]
Mantra of the awoken powers (1998), in this exhibition, is a recording of the performance as soundtrack for a digitised sequence of diapositive images. Flanagan looks at ease, happy in his element, while reading Sexton's beautifully elliptical poem. It is not difficult to understand its appeal to Flanagan, someone with a strong literary (pataphysical) bent, who loved music. As he had written four years earlier: "… [being] a sculptor/artist it is my place to be poetic and largely instinctive … extramural activities have always tested or qualified the drive I have. Architecture, theatre, writing, education, music and dance."[3]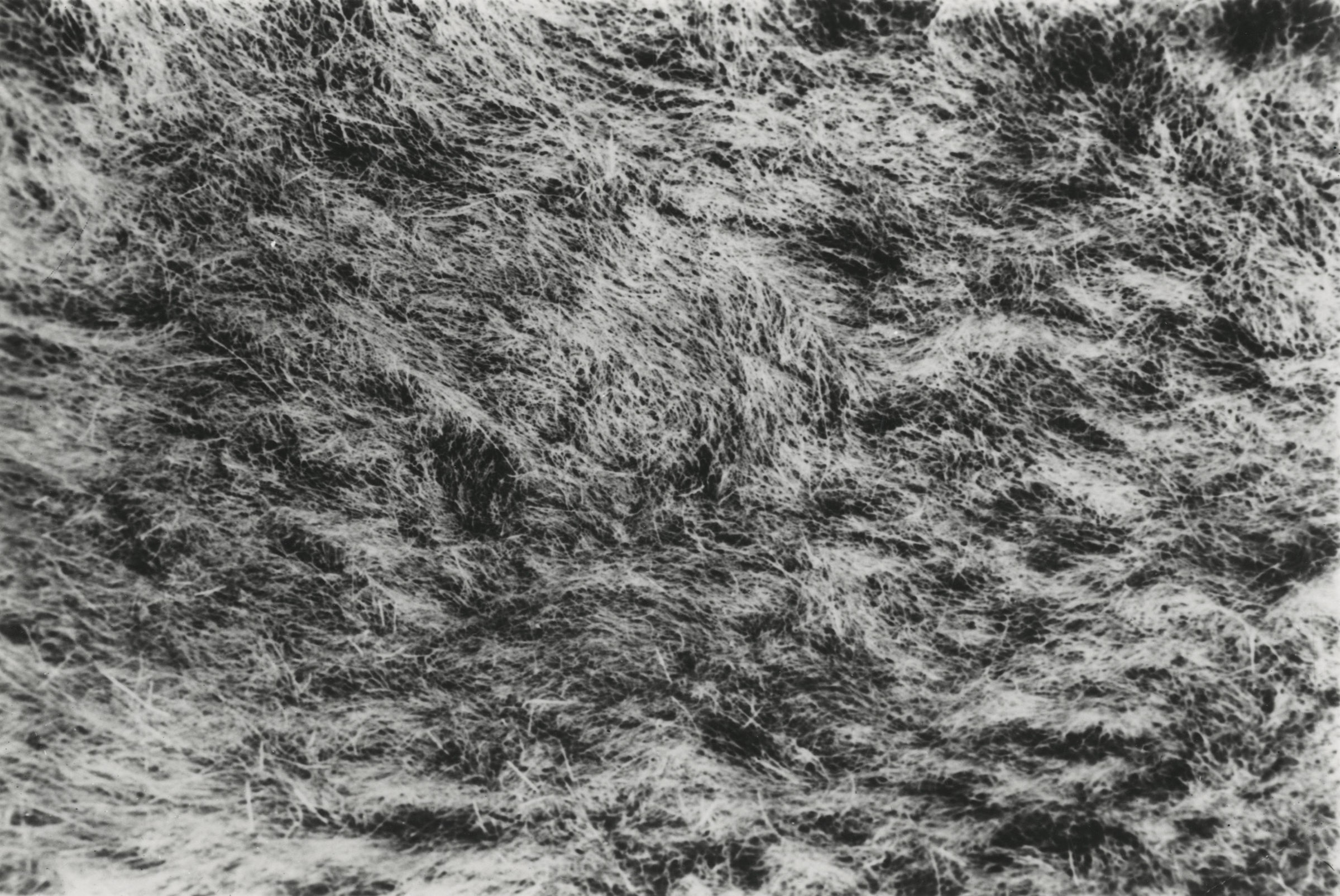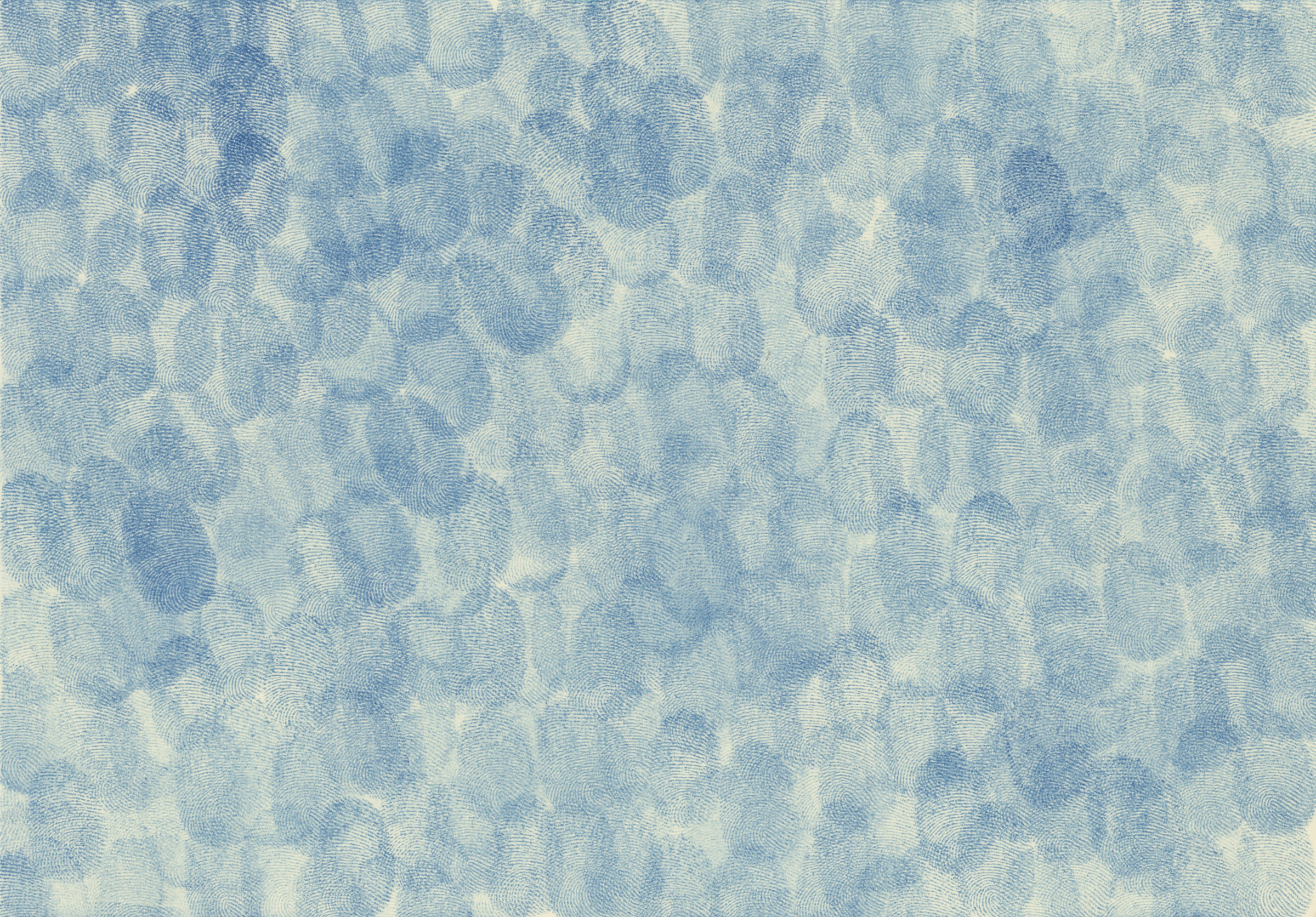 In the late-fifties Flanagan studied architecture before switching to sculpture. Shortly afterwards he started writing concrete poetry and whilst enrolled at St Martins School of Art during the mid-sixties, he taught himself to play the cello – and subsequently became well known for always having a cello close to hand wherever he lived. During the seventies he performed occasionally with the Portsmouth Sinfonia, an orchestra founded by a group of students from the Portsmouth School of Art, open to anyone, especially people without musical training or professional musicians who were prepared to play an instrument that was entirely new to them. Gavin Bryars was a founding member and others joining in included Michael Nyman, Tom Phillips and Brian Eno.
Flanagan's early practice was performative, either literally or through the embodiment of the processes by which works were realised. This is most evident in works like Grass 1, 2 and 3 (1967), and the fingerprint drawings (1970) – bearing the trace of his bodily presence – and his three surviving films from 1969-70: a hole in the sea, sand girl and bollards project. sand girl is, more or less, the documentation of a performance in which the artist pours sand over St Martins student Cheryll Potter, lying naked on his studio floor. The movement and accumulation of the sand is sexy, mesmerising and finally we see Potter slowly standing up and walking away to leave not only an imprint of her body, but also the trace of Flanagan's action. In both bollards project and hole in the sea we actually see the artist intervening on a London pavement and in the North Sea. Very deliberately he is making work that clearly conveys the idea that artistic production is performance, rather than obscuring a process in order to suggest a work of art as a hermetic phenomenon. This applies as much to the art object – and, significantly, Flanagan is well known for his rejection of Greenberg's formalism – as to the involvement of others as a kind of performance.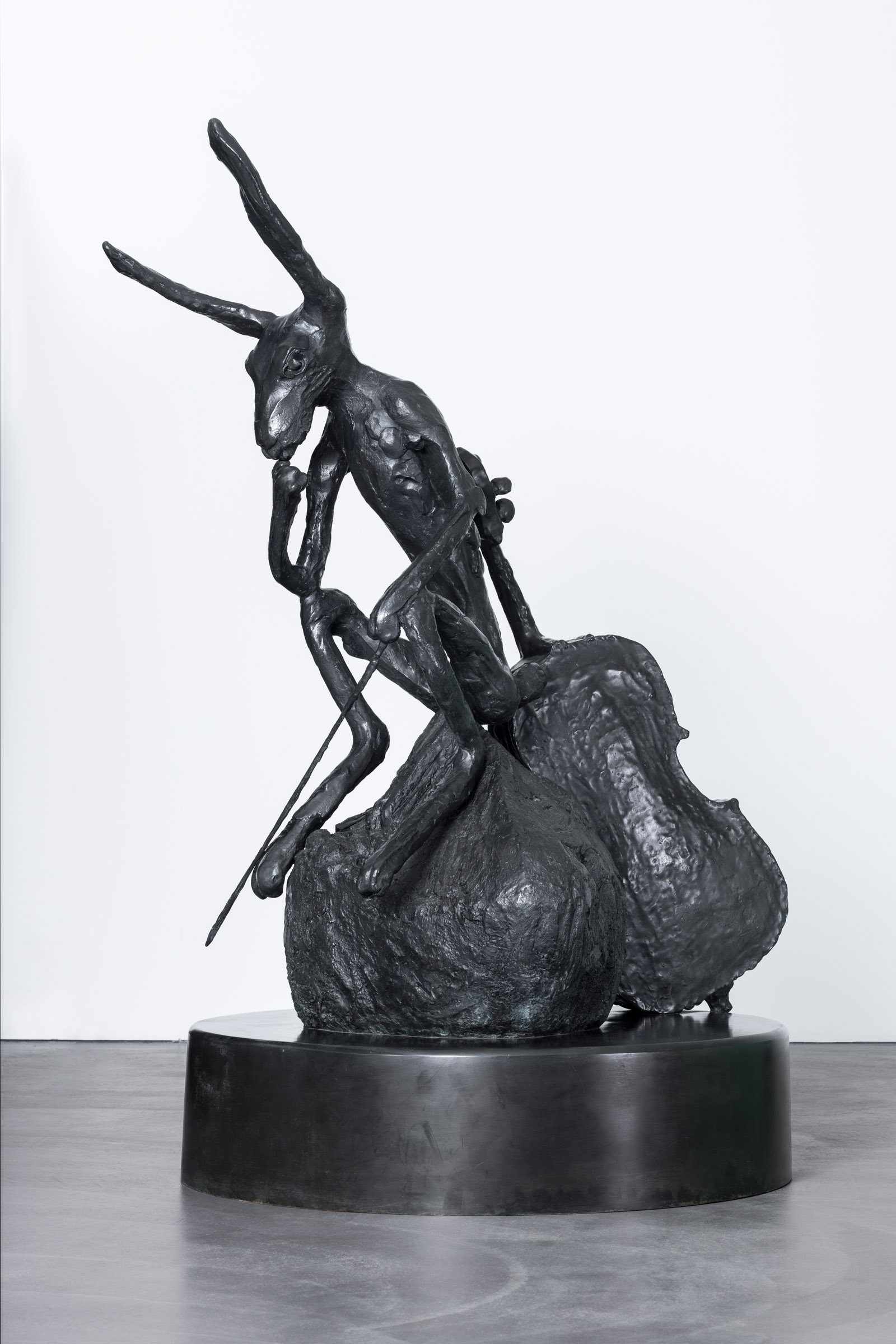 He was quite clear about this in statements he made around 1980. In a note handwritten on the occasion of the unveiling of a public sculpture in Gent, he expressed the hope that it would "stand also for the cooperation between sculptor & engineer & the individual at work, together … an idea exploring a discipline of choreography in an industrial context at work."[4] He had just started to work in bronze at that time and was fascinated by the business of working with a foundry or, as he put it, "the alchemy of the theatre of the group with my particular input as author and with the communal skills of the foundry that I do not control or direct. It's a theatrical group."[5]
The hero of Flanagan's bronze sculptures is the hare, a quixotic creature loaded with symbolic meaning. Undoubtedly the artist was encouraging us to identify him with his hares. To begin with, we saw them either leaping or standing upright, but gradually they became more expressive through their movements and gestures, suggestive of allegory and/or a psychological state. They performed: they danced (wildly) and drummed, juggled and went to all kinds of athletic extremes. In counter distinction to such Dionysian activity, Flanagan developed the role of troubadour for the hare. A cross between Rodin's Thinker and the figure in Durer's Melancholia, he is a travelling poet reminding us of the transience of love in a medieval kind of way, ultimately of our mortality. We see him in this exhibition as The Port Pusher (1990), the quiet one in Monument (1996), Thinker on Torso (2006) and Troubador (2002, incidentally with cello). This was the role that Flanagan was playing in the Mantra of the awoken powers. "Quite old", according to Sexton – actually 57, not too old, but then not in denial about the inevitability of death – he was performing in the company of others, something that he loved to do, with a receptive audience. He was reciting lines that could not have been more appropriate:
[he] then thought the thoughts I thought that I never thought
then made the promises I made that I never made
then broke the hearts I broke that I never broke
then kissed the lips I kissed that I never kissed
[…]
and I was alive though he was dead
and I moved though he was still
and I remain though he remaineth not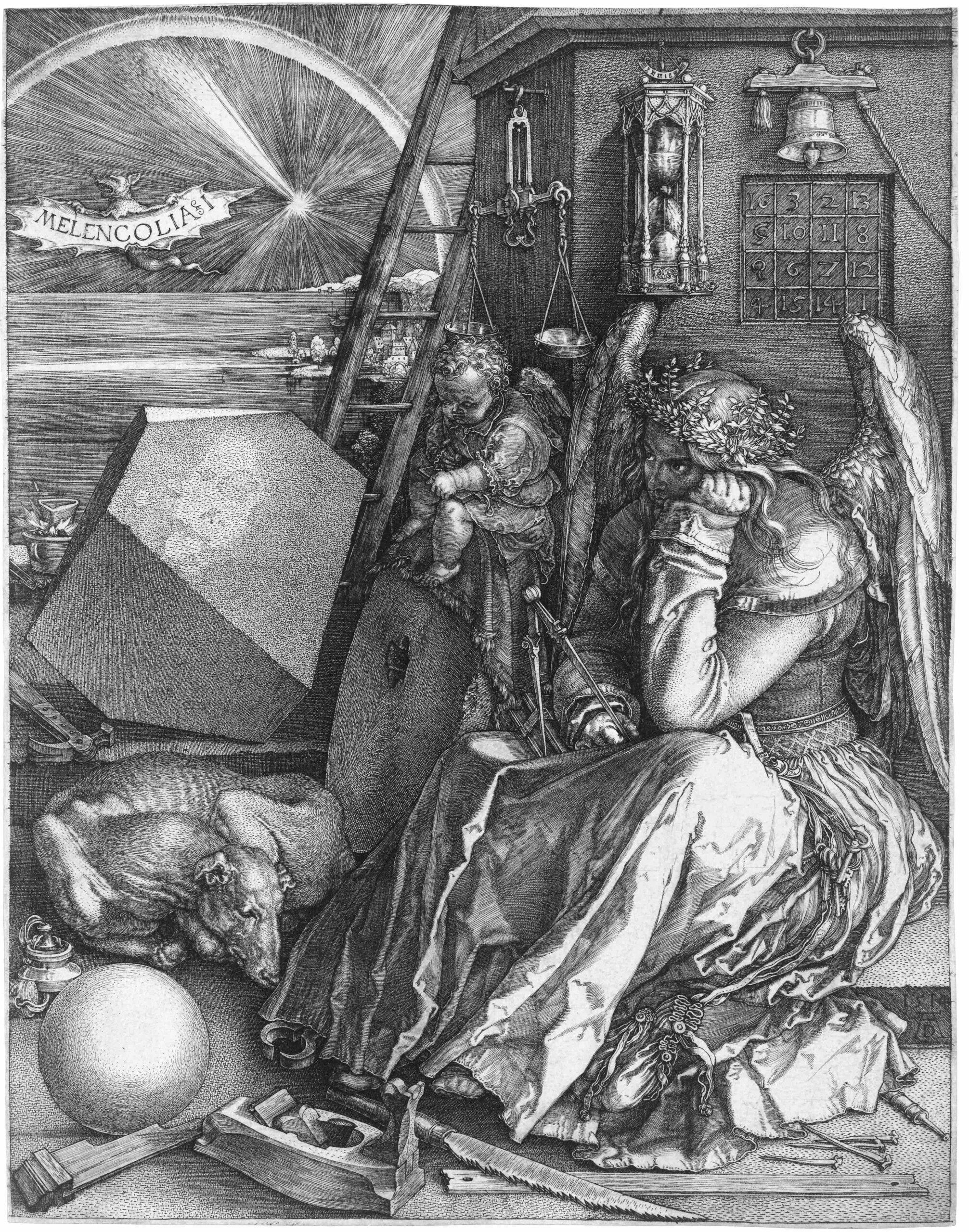 Header image: Mantra of the Awoken Powers Performance at Whelan's Bar, Dublin on Saturday 2 May, 1998. The Estate of Barry Flanagan courtesy Plubronze.
Flan Flanagan, 'That's my dad: Barry Flanagan II', Tate etc, 1 September 2011
Bob Neilson, 'Sex and drugs and rock 'n roll – hold the drugs, side order of poetry: the John W. Sexton Interview', Mostly Fiction – Some Lies, blog, posted 21 March 2013
Letter to Leslie Waddington, October 1994, Barry Flanagan, Waddington Galleries, 2003
Barry Flanagan, Handwritten note, Kunst in Europa na'68, June 1980, p. 110
Interview with Adrian Dannatt, The Art Newspaper, no.145. March 2004