Andrew Bick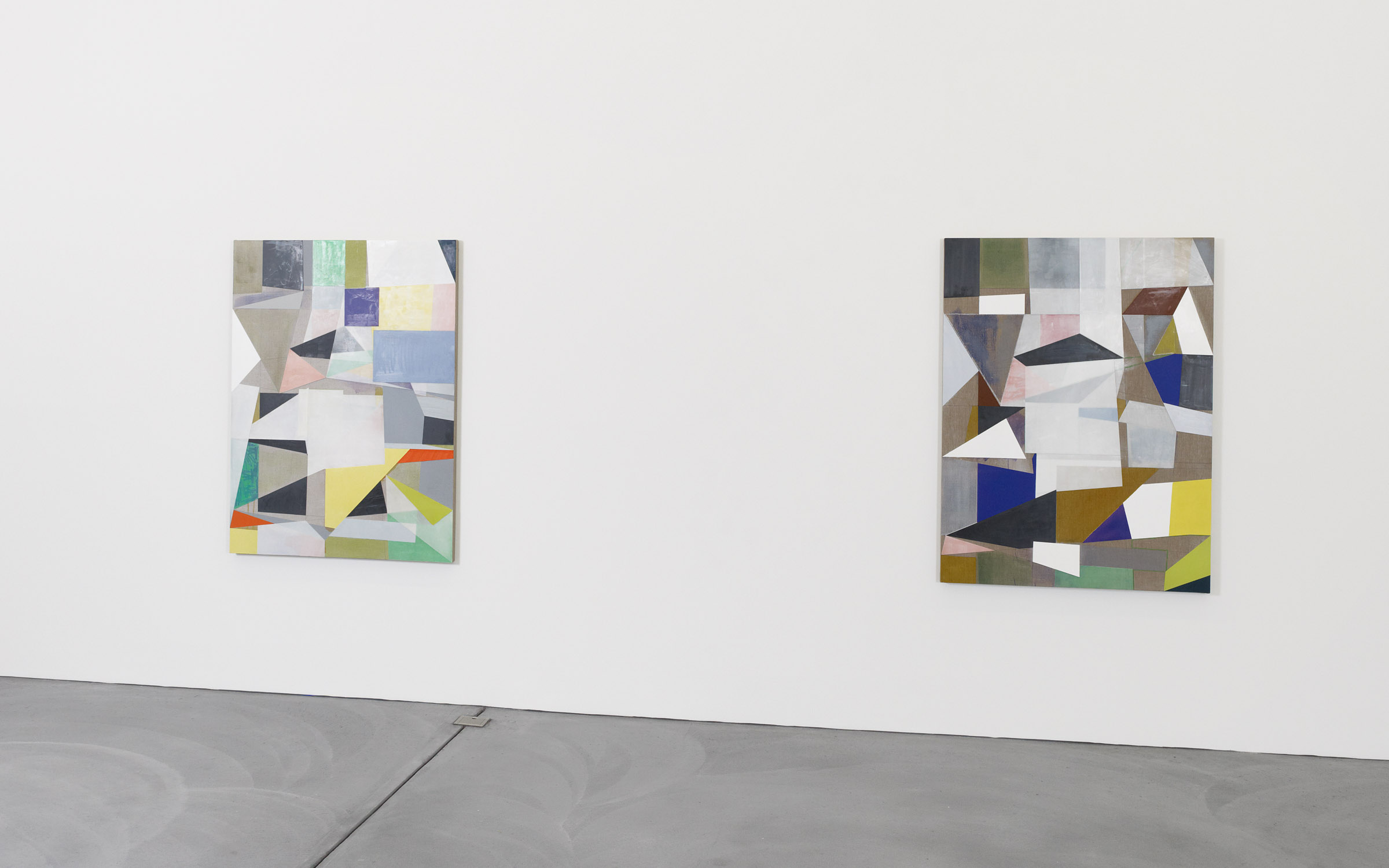 SEP 05 2008 – OCT 18 2008
von Bartha, Basel
ORIGINAL GHOST VARIETY 
"The work in this exhibition is full of echoes, repeats and part-copies, both of previous paintings and between many of those being shown. Repetitions, cuts, changes, elisions and revisions form a "faulty system" where the ongoing investigation in to how art is generated is also a memory of modernism. Through repetition, whispered quotations become subtly distorted in order to make them more attuned to contemporary attitudes and sensibility. These works use an exaggerated range of materials, from acrylic paint to watercolour via encaustic wax and oil paint. The deliberate stretching out of techniques also reflects a failure of ideas to stand alone, free of the materials with which they are made. In this way solutions become complete within one painting, but at the same time causes of new doubt within the whole process of making art. Doubt, rather than certainty, is the generative force with which they are made. This is both a game and an act of contemplation, concerned with how we might pay attention to new things now and reconsider the methods that created such intensity of visual experience in earlier modes of abstraction.
The titling system comes from a love of language that also respects its separateness from visual worlds. Words become another layer to the pieces whereby Original is not to be taken too literally, Ghost titles works that are a solid echo of another work and Variety (like Variant), is a generic title borrowed from Joseph Albers. Such benign associations play with the sense in which painting and ideas are cultivated and generated, as well as being a reminder that, in an abstract world, language is just another layer, not to be trusted in isolation."
ANDREW BICK, SEPTEMBER 2008
Andrew Bick is currently researching British Constructivism from the 1950's onwards, an area where artists such as Kenneth and Mary Martin, Gillian Wise and Anthony Hill formed a body of work of international originality which has largely been overlooked in the UK. His own practise springs out of a dialogue between the Modern and the Contemporary; these artists are therefore a vital and powerful part of his roots.
Ongoing projects include a curated exhibition as a result of a research fellowship at the Henry Moore Institute Leeds in 2008/09 and work with Make Architects, London on a major Building development in Fitzrovia, London for completion in 2014/15.
Error. No content found for Slider