Anna Dickinson
Portal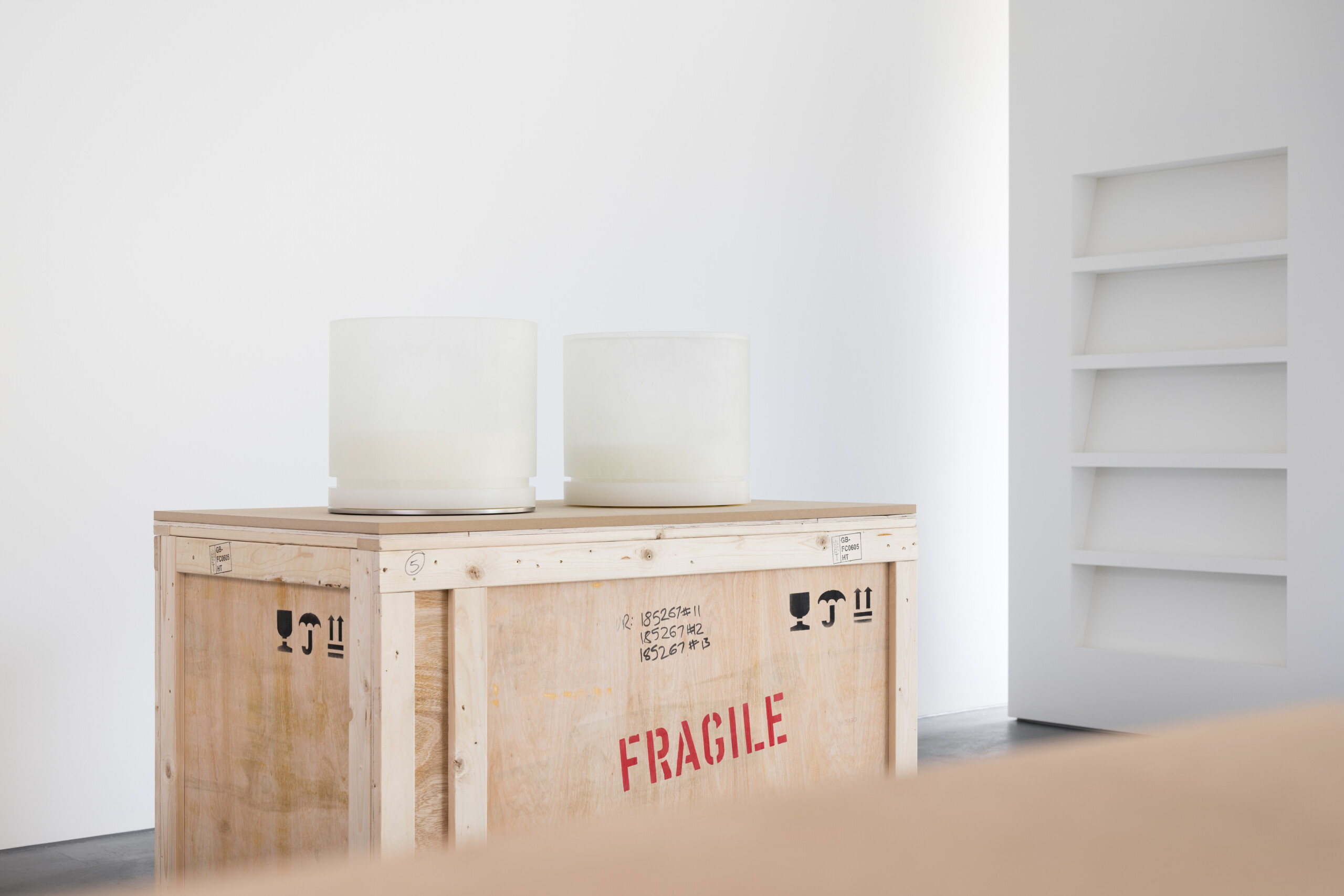 NOV 12 2022 – JAN 28 2023
Basel
Von Bartha is pleased to present two solo exhibitions by internationally renowned artists Anna Dickinson and Hulda Guzmán in the gallery's Basel space, opening 12 November 2022 till 28 January 2023. In a significant departure for the artist, Anna Dickinson's new body of work invites viewers to interact with her glass and metal sculptures in new ways. For Hulda Guzmán's first solo exhibition in Switzerland, the artist will display a new series of paintings. In the gallery's North space, the first thematic 'Exploring the archive' exhibition will look at von Bartha's relationship to Surrealist artists over its 50 year history.
Anna Dickinson PORTAL
Anna Dickinson's unique glass pieces experiment with innovative material combinations, often allowing the material to guide and govern the creative process. Drawing inspiration from across the art and design spheres, Dickinson's work is particularly influenced by architecture – notably the progressive glass and steel constructions characteristic of 1990s Japan – geology and science fiction.
For the Basel exhibition Dickinson has for the first time created large-scale works, inviting viewers to interact with and explore different perspectives, reflections and abstractions. Predominantly constructed from metal and glass, additional synthetic materials are used to create an apparent lightness to the forms. Major new work 'Portal', displayed on the floor, has been created using seven different pieces allowing viewers to look down onto an apparent abyss within the glass material. Of these new works Dickinson says 'I have always been drawn to the circular form, it represents a feeling of totality and perfection to me, the perfect geometric form.'
In another first for the artist, a wall hung piece created solely in metal with multiple folds reference the artist's fascination with materials. Responding to her surroundings during two years of extended isolation in the pandemic, Dickinson interacted in new ways with metal materials developing their use in her practice.
Opening: Friday, 11 November, 6 –8 pm
Error. No content found for Slider