Boris Rebetez
Sentence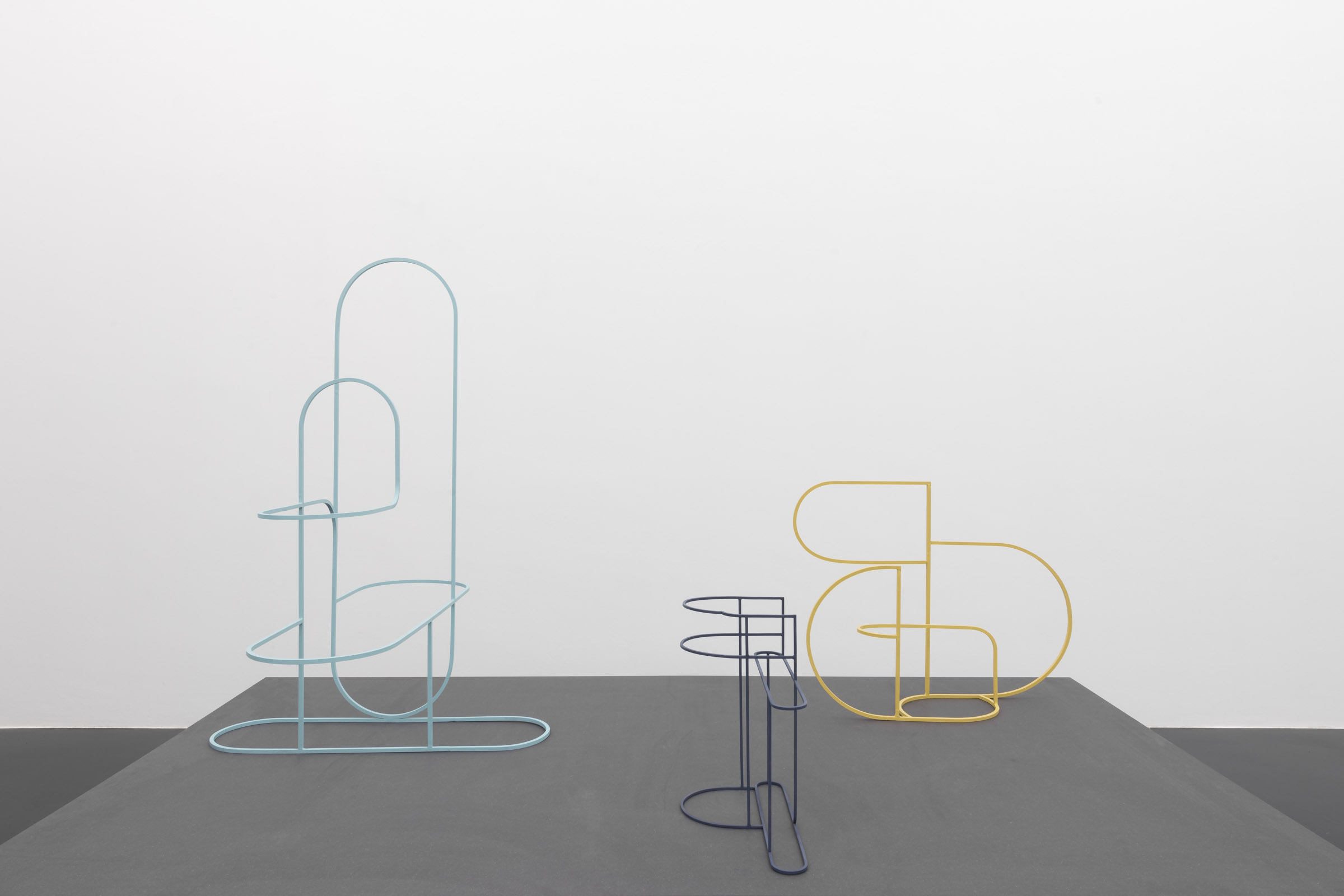 JUL 29 2018 – SEP 07 2018
von Bartha, S-chanf
Von Bartha dedicates this year's summer show in S-chanf, Engadin, to Swiss artist Boris Rebetez. Under the title Sentence, Rebetez has united a series of sculptural works, on display from 29 July to 7 September 2018.
With a background in language and writing, the series is underpinned by a modernist grammar based on geometrical elements such as the triangle, square angle and circle. Akin to contemporary architecture, these means of expression shape the artist's visual vocabulary, bringing the sculptures to life as complete syntactical forms.
Consisting of finely wrought and colourfully painted steel, Rebetez's sculptures render visible the different directions and movements within a specific space. Reminiscent of forms without function – be it structures, vessels or containers – Rebetez invites the viewer to consider the objects as traces or recollections of a utilization process.
The formalistic modernist design vocabulary leaves room for further interpretation and prospective project ideas, in this way the works can also be considered architectural models or plans. Whilst consciously playing with the notion of utopia, Rebetez resumes the longstanding theme of his art: spatial and temporal phases of transition[1].
[1] Dietrich Roeschmann in: von Bartha Yearbook 2013/ 2014 – Boris Rebetez: Syndrome Temporel
Error. No content found for Slider