Florian Slotawa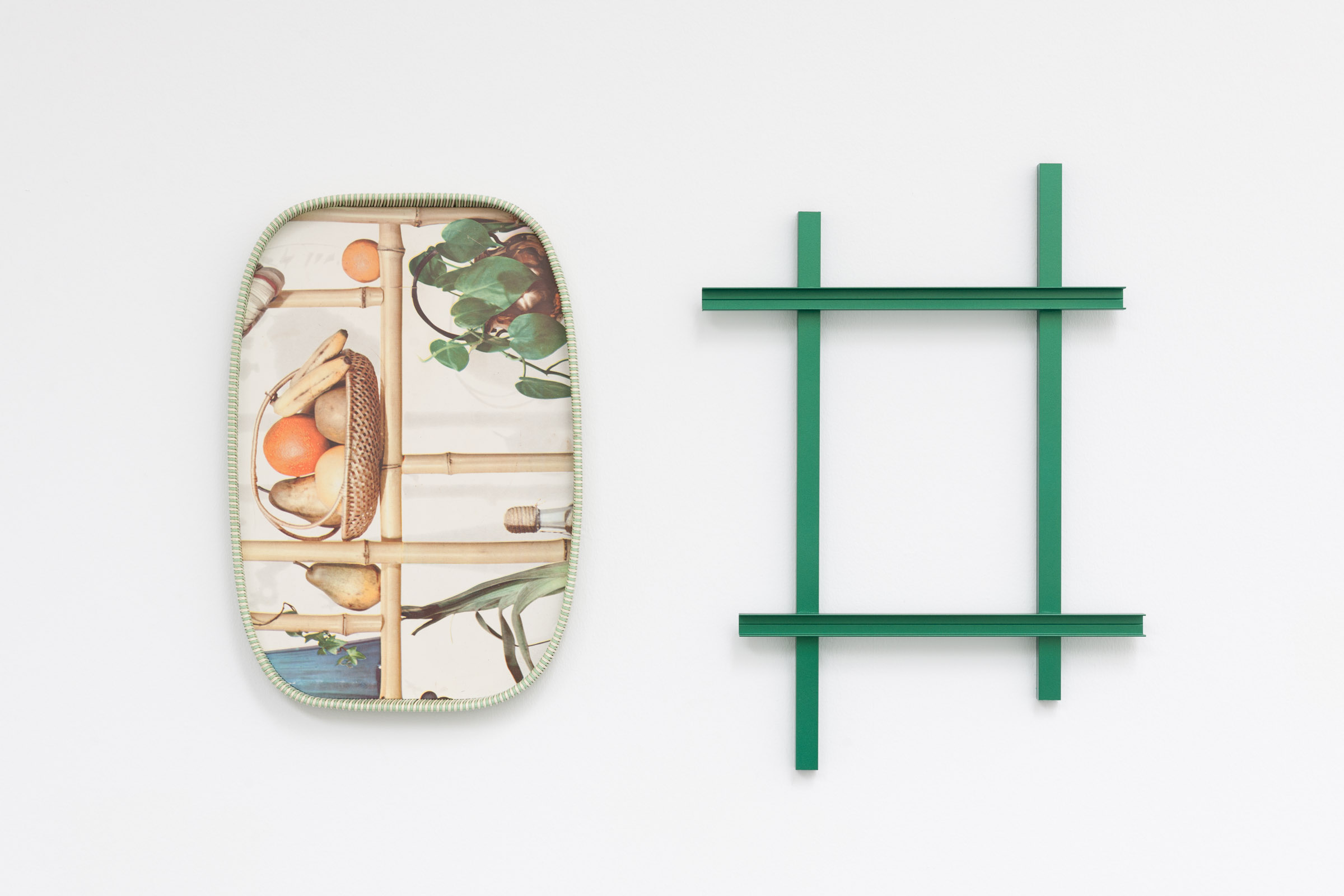 APR 09 2016 – MAY 28 2016
von Bartha, Basel
In his second exhibition at von Bartha, the conceptual artist Florian Slotawa presents a selection of new worksin which he pairs objects painted in car paint lacquers with readymade objects in matching or complementary colours.
Slotawa has recently become preoccupied with found colour, in particular those he observes on cars on the streets of Berlin. Rather than attempting to recreate a shade he dedicates himself to finding the specific colourby noting the car type, taking pictures and if possible researching the vintage of the car. He then has the exactcolour mixed by an expert car varnisher which he paints onto aluminium panels and found objects, which come together as sculpture and wall works. Exhibiting two objects side by side, in the same or corresponding tone, the strength of the colour creates a synergy between the components and lends the finished piece a painterly quality.
The accompanying readymade objects which Slotawa pairs the painted panels with are also found by chance. For example in one work, Volkswagen C6T (Jadegrün met.) (2015) the colour of a plastic pair of safety goggles in Slotawa's studio happened to be a close match to the jade-green the artist selected from a Volkswagen C6T parked outside.
The new works in the von Bartha exhibition are a continuation of Slotawa's fascination with found objects and the shift in their meanings when the objects are placed in different contexts such as moving them from an everyday environment into a gallery space. Through this shift from the private to the public sphere, he explores how the process of displacement not only re-purposes items, but alters the perception of the space in which they are displayed.
Slotawa has been using his own possessions as the basis of his work for most of his career. In his early years he worked almost exclusively with his personal belongings. The artist furniture, car, fridge and clothes have all appeared in his works. In 2002, this practice was temporarily abandoned when Slotawa – in a performative act – sold all of his belongings to a German collector. The works in this exhibition demonstrate his ongoing interest in assembly, which has been evident throughout his career with the deconstruction and re-modelling of his possessions.
Error. No content found for Slider