Imi Knoebel
Centrum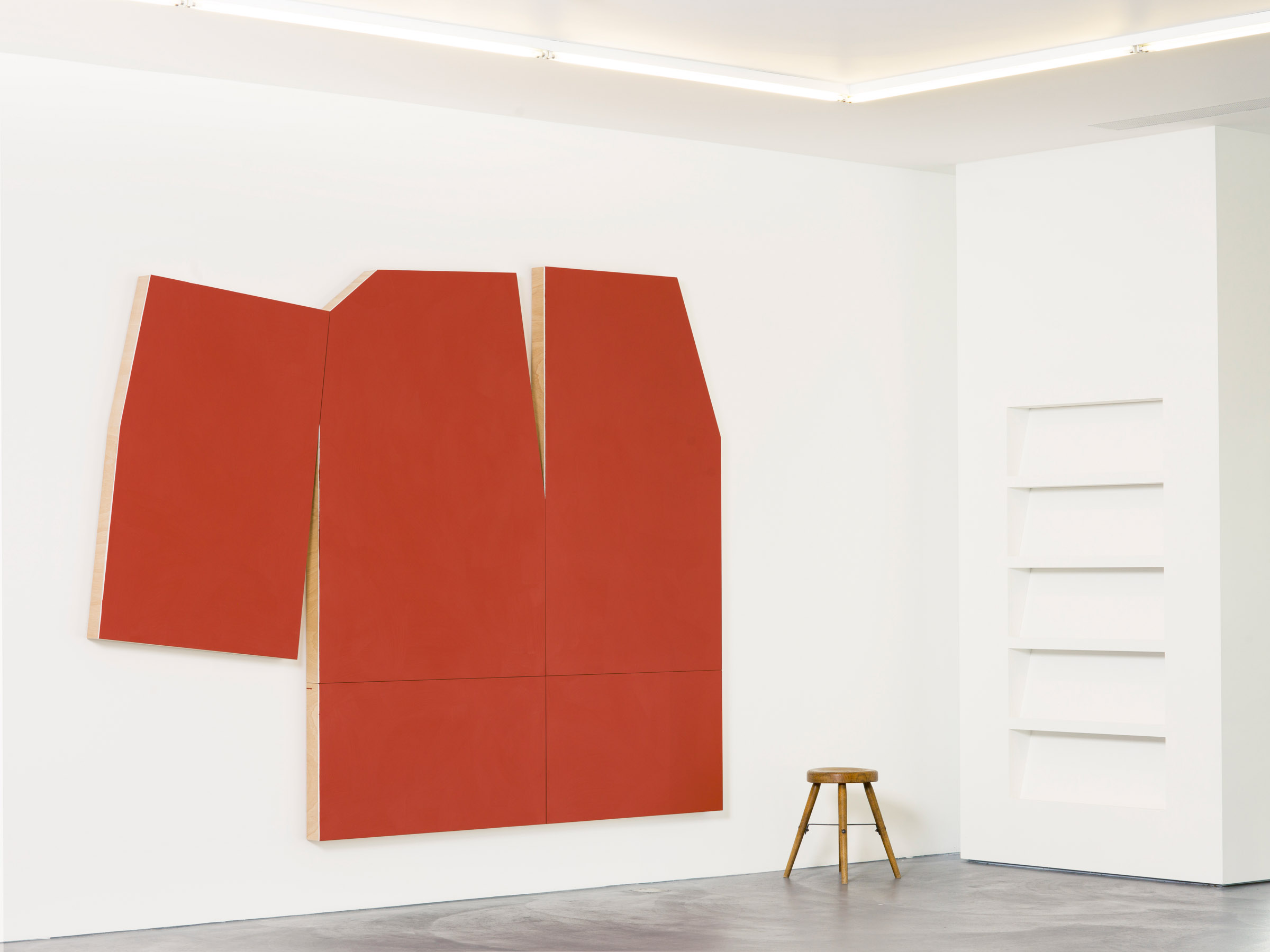 NOV 21 2020 – FEB 20 2021
von Bartha, Basel
Von Bartha is pleased to present two solo exhibitions by Imi Knoebel and Bernar Venet in the gallery's Basel space, 21 November 2020 – 20 February 2021. Installed in the front space of the gallery, CENTRUM will feature new large-scale art works by German artist Imi Knoebel. Running concurrently with Knoebel's exhibition, TRAJECTORY will feature a series of paintings and new sculptures by French artist Bernar Venet in the gallery's main hall, exploring the artist's attraction to pure science as a subject for art.
One of the leading German artists of the post-war period, conceptual artist Imi Knoebel is known for his theoretical approach to colour and form. CENTRUM will feature a new series of five large-scale, monochrome paintings by the artist. For this series of work, Knoebel returns to working with wood, a material which has occupied him since the beginning of his career. The works in the series, which will be exhibited for the first time in this exhibition, allude to the contoured skyline of a city. As part of the series, Knoebel has created a distinctive cross-shaped work, symbolically suggestive of a church at the heart of this abstract landscape. With some of the works in the series reaching more than three metres wide, the artworks will dominate the gallery space. Knoebel made the decision to restrict the display of his artwork to the front space of the gallery in order to create a strikingly dense display.
Knoebel's puristic line drawings of the early 1970s saw the inclusion of colour for the first time in 1974. Throughout a career spanning over 50 years, the artist has continued his experimentation with colour, his powerful use of colour combinations working to reveal the physical potentialities behind often rudimentary materials. By reducing art to its most formal elements, Knoebel highlights the possibilities inherent within these materials and structures.
Opening: Saturday, November 21, 2020, 4 – 7 pm
von Bartha follows the recommendations of the Federal Office of Public Health and implements sanitary measures to protect our team and visitors from Covid-19 and from its spread.
Error. No content found for Slider