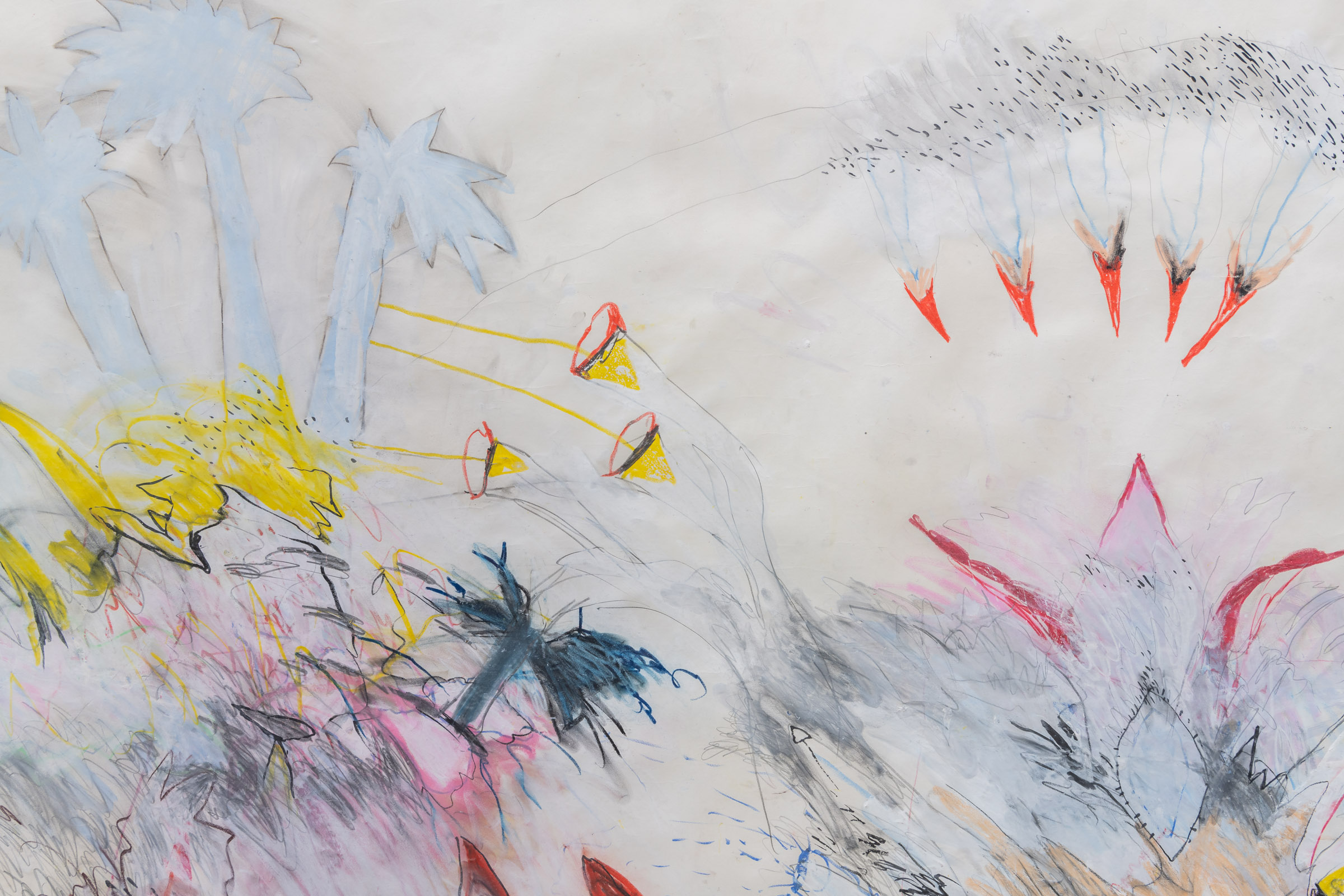 MAR 23 2019 – MAY 11 2019
Von Bartha Basel is pleased to present an exhibition from the Swiss artist Marianne Eigenheer (1945 – 2018), running from 23 March to 11 May 2019. Exhibited in collaboration with the artist's estate, the gallery pays homage to Eigenheer's multimedia trajectory, spanning four decades of creative output.
Presenting a judicious selection of the artist's lifework, the exhibition comprises numerous works on paper, large-scale paintings from the 80s and pieces from the 2017 series la guerre recommence. A 10m long drawing, a pivotal work created in the 70s, is at the core of the exhibition.
Using paper as her favoured medium, Eigenheer's characteristic linear forms arose from her meditative process of drawing. During the artist's lifetime her expression developed from gestural-abstract works to a recognisably distinct visual language; this shift is most evident in her acrylic paintings from the 80s.
Originally a trained pianist, Eigenheer discovered her passion for Fine Arts through her academic education in art history. As an artist, she was particularly prominent and a key female figure within the international art landscape during the 70s and 80s. In this vein, von Bartha highlights recently rediscovered early works from this period in dialogue with those from her later oeuvre.
Error. No content found for Slider