Sunset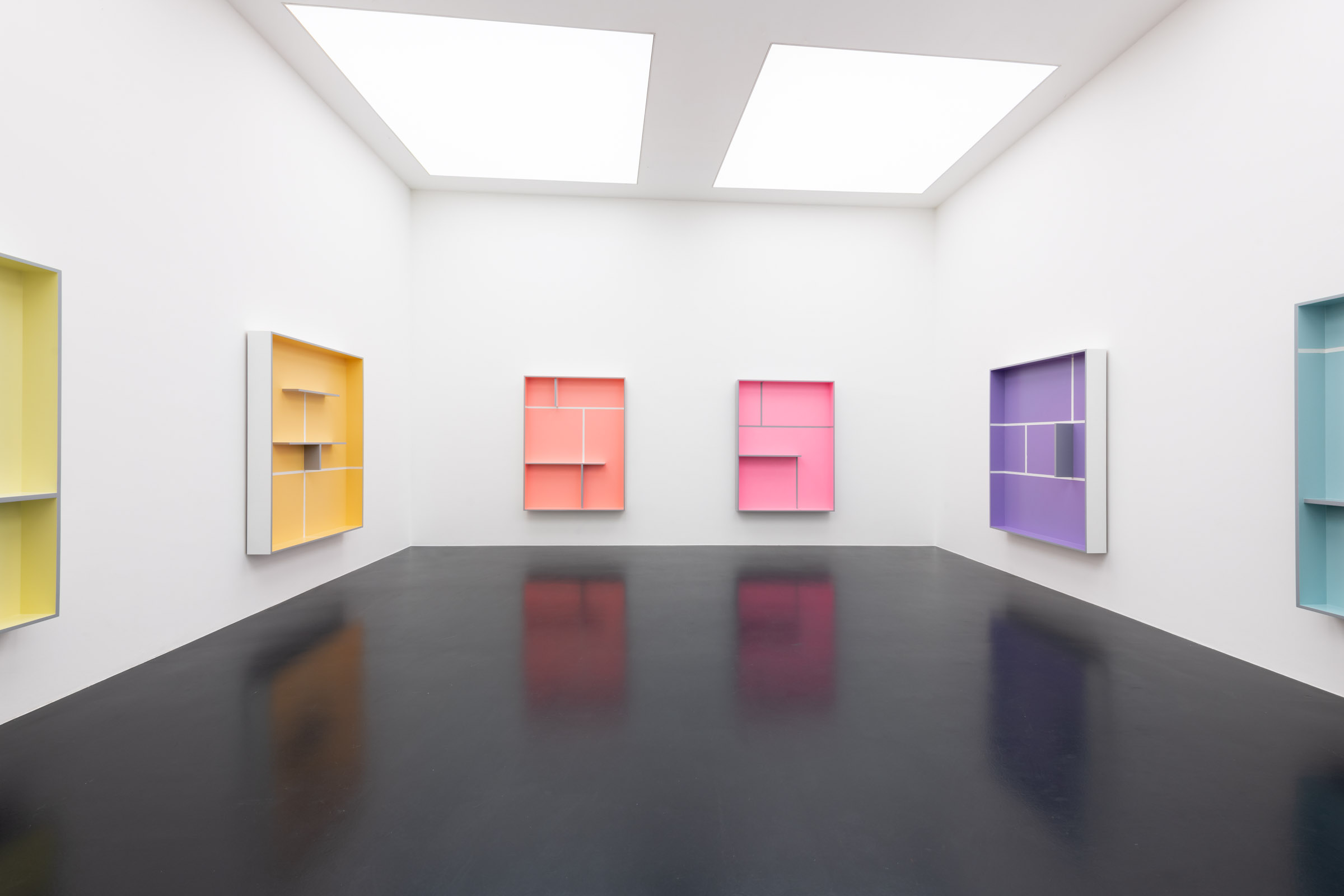 FEB 17 2019 – MAR 16 2019
von Bartha, S-chanf
Von Bartha presents their second solo exhibition of works by the Venezuelan-born artist Ricardo Alcaide. Running from 17 February to 16 March at the gallery's S-chanf space, the exhibition displays Alcaide's new installation Sunset.
Alcaide's fascination with the sunset stems from his childhood – an experience he recalls as "the most mesmerizing of memories". Unlike many of the artist's previous works, this new installation is not comprised of found objects from the streets of São Paulo, rather Alcaide has created a 'fictionalised' system out of MDF, made up of a series of seven rectangular units, or (non) shelves.
Alcaide has removed most of the shelving to create a shallow depth which implies that – like the sunrise's descent into the horizon – nothing is ever fixed. Reflecting on the process of deterioration, Sunset explores the failure in striving for perfection in an inherently imperfect, and shifting world. Painted in layers of yellows, pinks, purples and blues, it epitomises the notion of a transitory and auspicious moment.
In Sunset, the tactile memories of fictional shelves contained within each unit appear randomly placed, and yet each piece shares one line that, like the horizon, serves to connect and propel the installation forward. In so doing, the installation narrates the ever shifting nature of the connected whole and the impossibility of ever stopping the sun.
(Adapted from the text Ricardo Alcaide´s (Impossible) Sunset by Karen Moe)
Error. No content found for Slider