4 Artist Escapes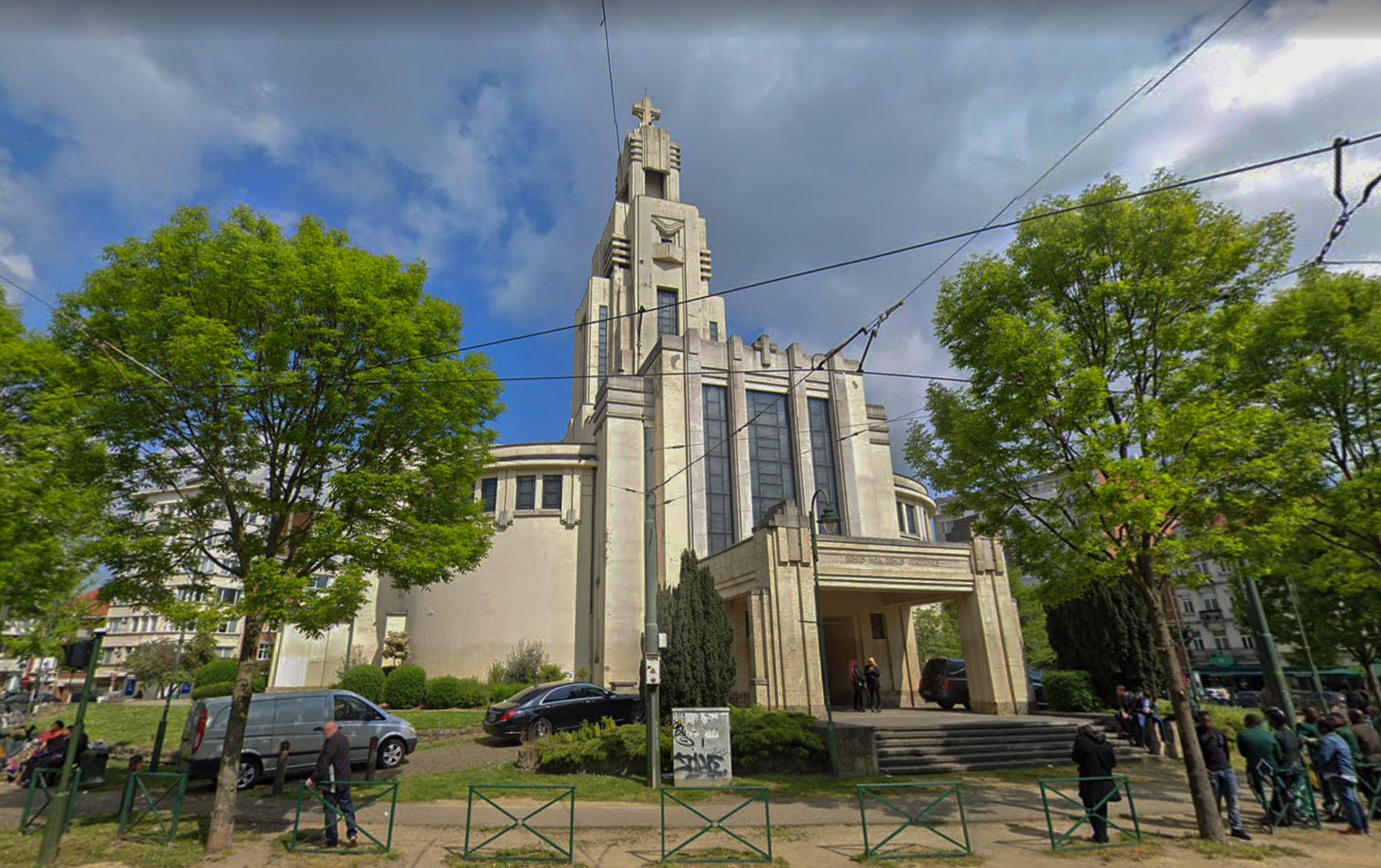 If you could travel anywhere, where would you go? We asked Andrew Bick, Mike Meiré, Boris Rebetez and Beat Zoderer to share places that inspire, recharge, and bring back memories
Travel might not be top of the agenda in 2020 – but there is still great pleasure in dreaming of far-flung locations, and much-loved escapes. We asked four artists to recall the places that have come to play a profound role in their lives, from lighthouses to archaic structures that evoke the memories of childhood homes.
'The Elogio del horizonte in Gijón'
'As the Cuban artist Felix Gonzales Torres said – and demonstrated brilliantly in one of his beautiful artworks "Nowhere better than this place" and "Somewhere better than this place" – the notion of 'a better place' has preoccupied many human beings since the dawn of conscious existence,' says artist Boris Rebetez, meditating on his favourite escapes and continues with a wide sweep: 'I am going to list some locations that, to me, are a better, or more magical place. Let's start with Arthur's Seat and the Forth Bridge in Edinburgh; the Place Poeleart, the roundabout Altitude 100 or the forest of Boitsfort in Brussels; the Passerelle des trois pays at the Dreiländereck near Basel; the train station Stella Polare in Ostia, the Pré Sergent or Les Enfers near the village of St-Brais; the Central district in São Paulo; the Orkney Island and the three sisters of Glencoe in Scotland; the village of Kervilahouen and its lighthouse in Belle-Île-en-Mer; the Sahel desert behind Kaya in Burkina Faso; the castle in Barjon–Bourgogne, the Rond-Pré in Lajoux; the Golfo de Vizcaya in San Sebastian; the Elogio del horizonte in Gijón; or the view on the city from the Liberty & Independence Tower in Hong Kong…So many places which, somehow, here and there, come together'.
Error. No content found for Slider
'The most beautiful cemetery – and the greatest football stadium'
'My place of retreat,' says Beat Zoderer, 'is in the middle of the lively and historical old town of Genova. It is also my second studio, and a research laboratory for new work. Genova is the city of the Baroque and the Renaissance; it is the birthplace of Christoforo Columbus and Nicolo Paganini. The Spinola and Doria families built magnificent residences and donated grand buildings and art collections to the city. Guiseppe Manzoni and Ernesto Giacomo Parody wrote great literature here; Guilio Paolini and Renzo Piano create art and architecture. Fabrizio de André and Maria Pia Conte were wonderful musicians and stage artists'. It is not just these luminaries that draw Zoderer to a location: he continues, 'Liguria has the best pesto and the freshest fish. Genoa has the most beautiful cemetery – and the greatest football stadium. Fortunately, it is still an almost undiscovered jewel by the sea'.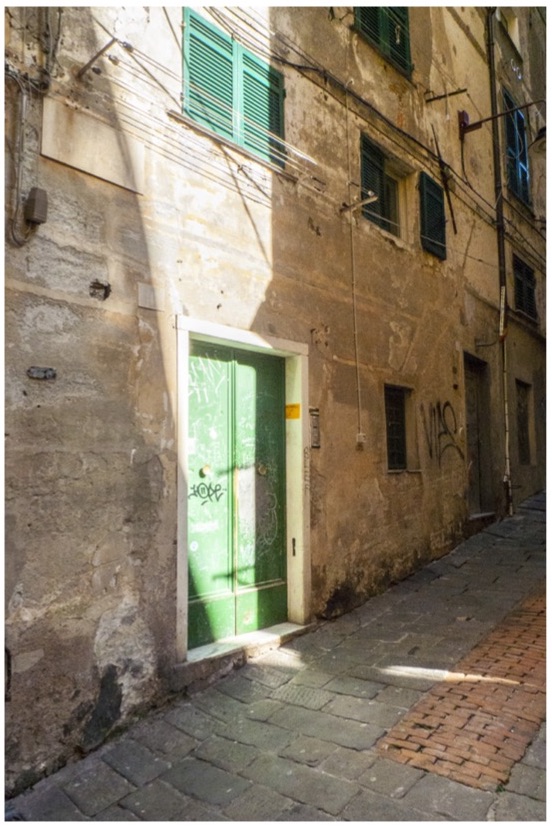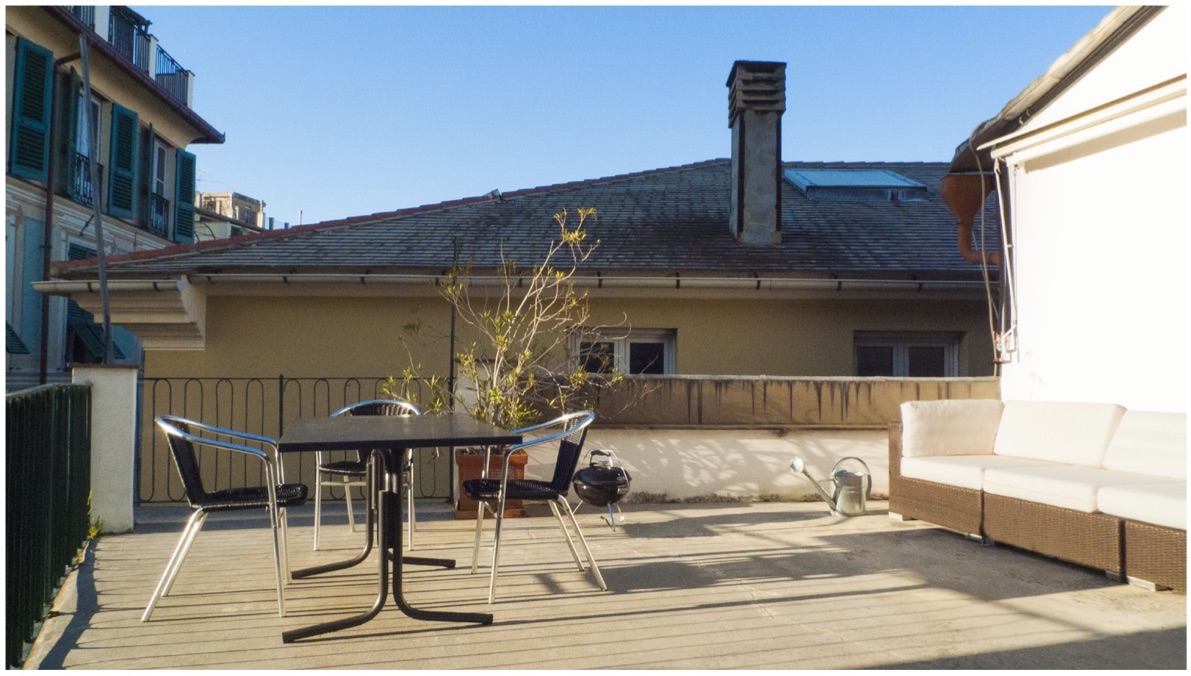 'This kind of space is in my blood'
'Some places are an escape, respite, for switching off; others are a sanctuary from the battles, politics & stresses of daily life', says Andrew Bick. 'The latter tend to be near where you live. All Saints Margaret St, London (built 1850-59) is a Victorian Gothic Revival Church and masterpiece of the architect William Butterfield. Made from the then unashamedly modern material of brick, the exterior presents a steep and foreboding face to the street, but inside, an exotic cocktail of stained glass, ceramic tile, stone and marble, predominantly in cream, green & red, gives a sumptuousness to the silence one feels when briefly stepping in and away from things. There are deeply human aspects that underpin this for me. Anglo Catholicism, the form of Christianity practiced here, has within London at least, a high proportion of gay male and female clergy and in this building, a sense of celebration, more than just a tolerance of queerness, is somehow underwritten by the architecture. Equally, sitting quietly under the towering wooden-ribbed roof is often accompanied by the snoring of a homeless person, given refuge without prejudice on the church benches. I grew up in a vicarage, so this kind of space is in my blood. Faith, for me nowadays is in architecture, attentiveness, materials, space, silence, & of course a sort of stepping away from the bustle and hustle of the everyday.'
Error. No content found for Slider
'The food is such a treat that one is already by the first time an addict for a lifetime'
'There is simply no summer without Casa Manolo', says Mike Meiré. 'With his family in second generation Manolito runs the most magic Bodega of the Balearic Islands. Faded vintage photographs all over the walls documenting the endless events beneath ceilings lusciously packed with left over strings from countless Serrano hams. The food is such a treat that one is already by the first time an addict for a lifetime. Already the black squid served pure in it's own ink with oil and crispy salt underneath the mediterranean blue sky opens to endless AHHs and OHHs … and it can't be a coincidence while leaving Casa Manolo in excited heights turning around your eyes get caught by the prominent lettres on top of the gates of the Esglesia des Ses Salines claiming: DOMUS DEI.'
Error. No content found for Slider