5 min read: Florian Slotawa – OBI Picasso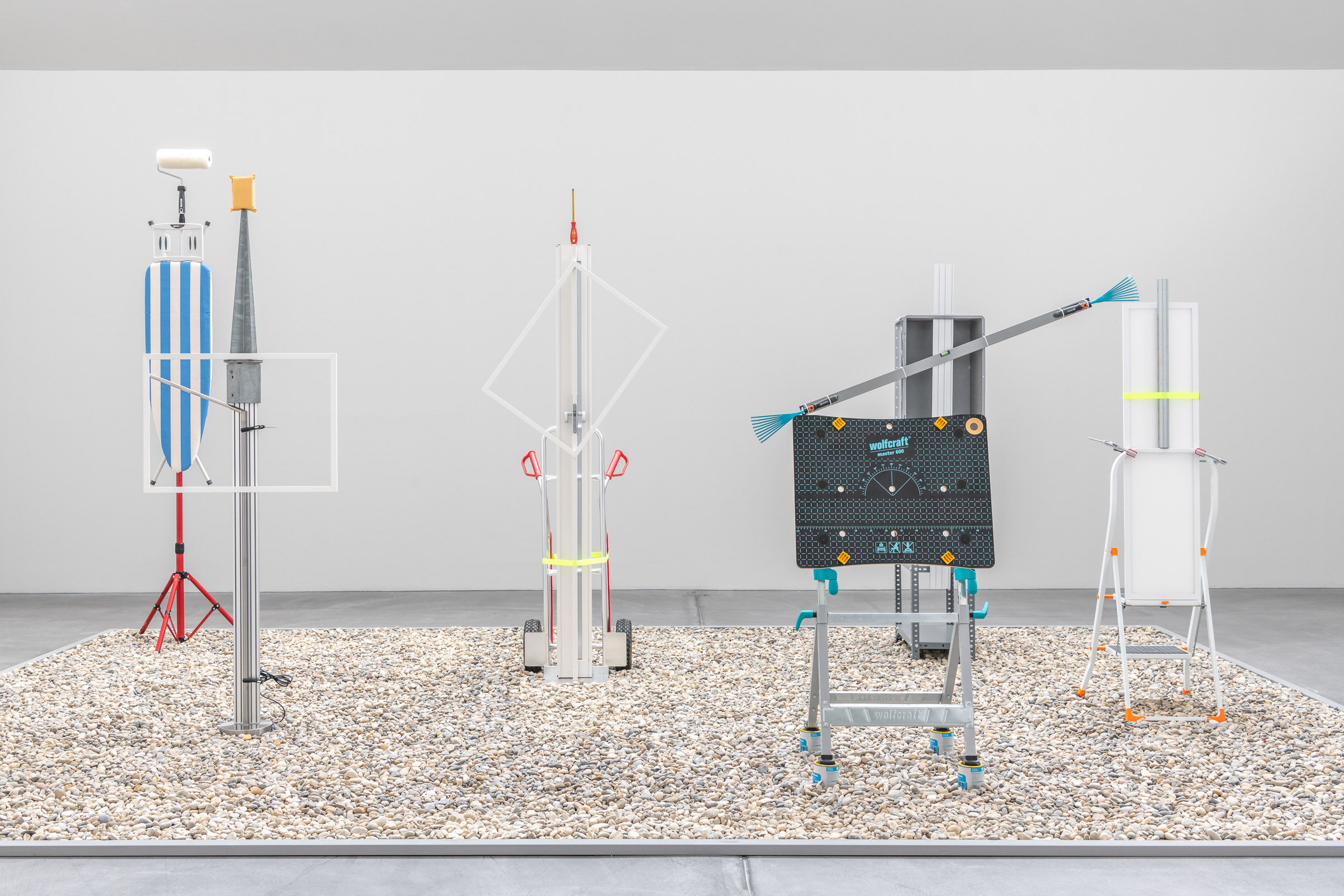 A sharp interpretation of a classic
A scene on the beach, a group of people, like a detail from a large, busy panorama, as one can admire on a sunny day by the sea. Two women, one tall and slender, the other spreading her arms wide or gesticulating, two men, a child and a gangly young guy. Pablo Picasso titled the group 'The Bathers', which he created in Cannes in 1956. He never wanted to sell it and kept it in his studio until his death – today it is one of the main attractions in the Stuttgart State Gallery's collection.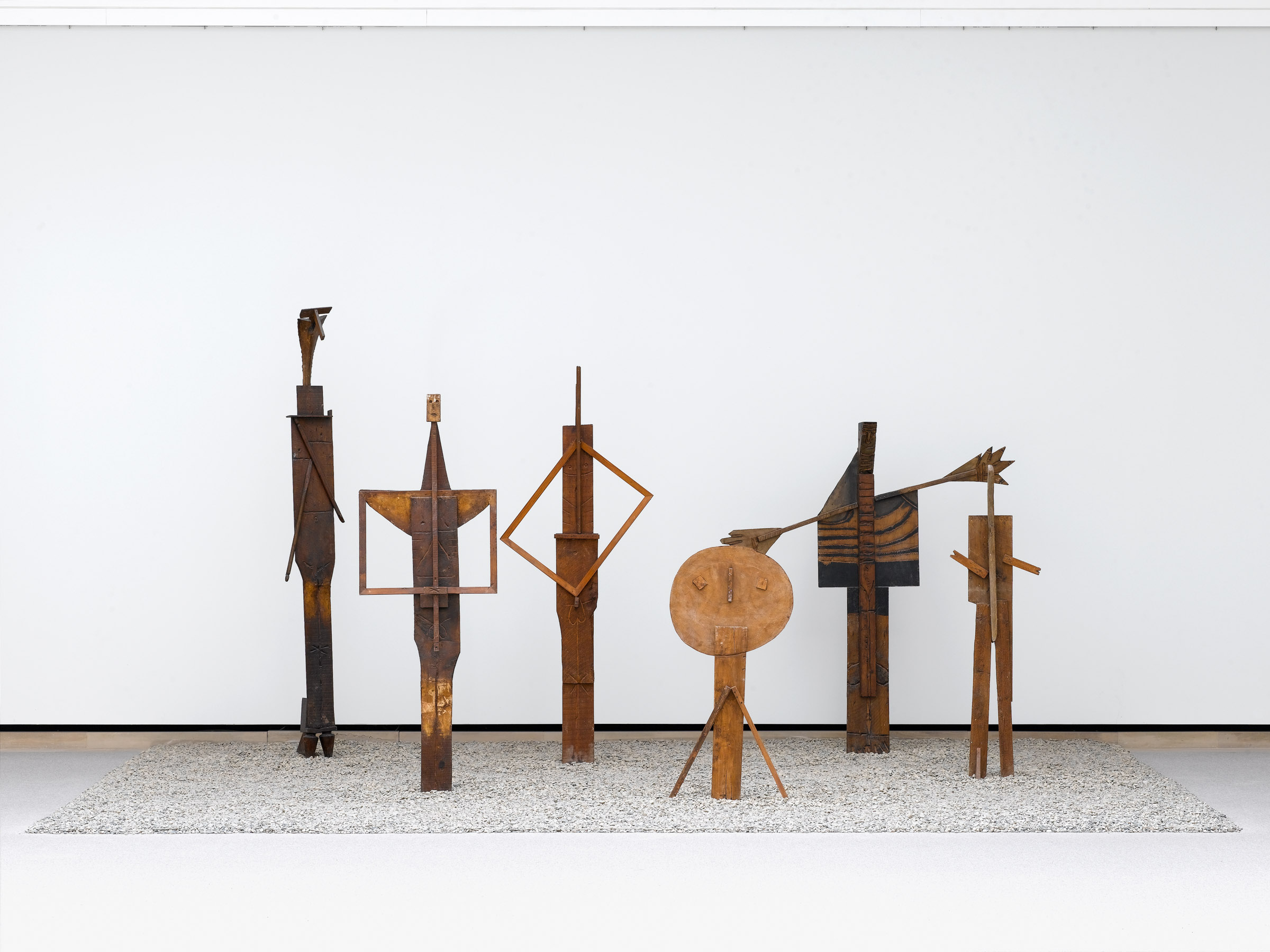 Florian Slotawa wanted to borrow the famous group of figures for his major exhibition STUTTGART SICHTEN at the Deichtorhallen in Hamburg; an exhibit that presented the collection's sculptures in a new light by combining them with objects from everyday life. In the show, Rudolf Belling's 'Kopf in Messing', a large brass head sculpture, was placed behind the wheel of an actual Porsche, whilst a washing machine acted as a pedestal. Florian Slotawa basically only works with already existing objects. This is about conserving resources and also about the fleeting nature of an artistic use of the objects, which subsequently return to their normal use. The seemingly natural encounter between museum art and everyday objects served to make art more accessible and, in the best sense of the word, to take it 'off its pedestal'.
Picasso's 'Bathers' are no longer allowed to travel for conservation reasons, but Florian Slotawa didn't want to do without them either and decided to help himself and recreate the famous group.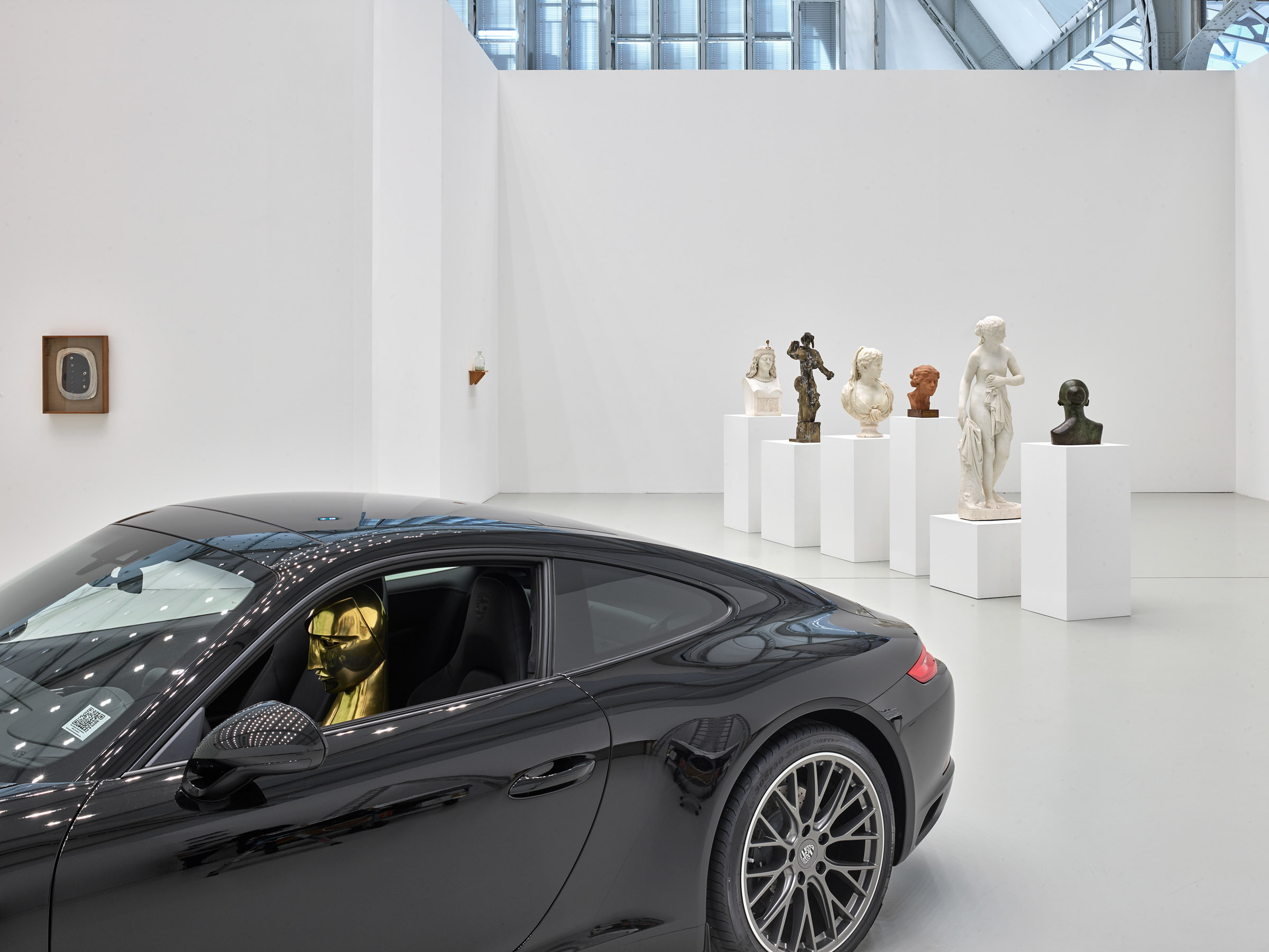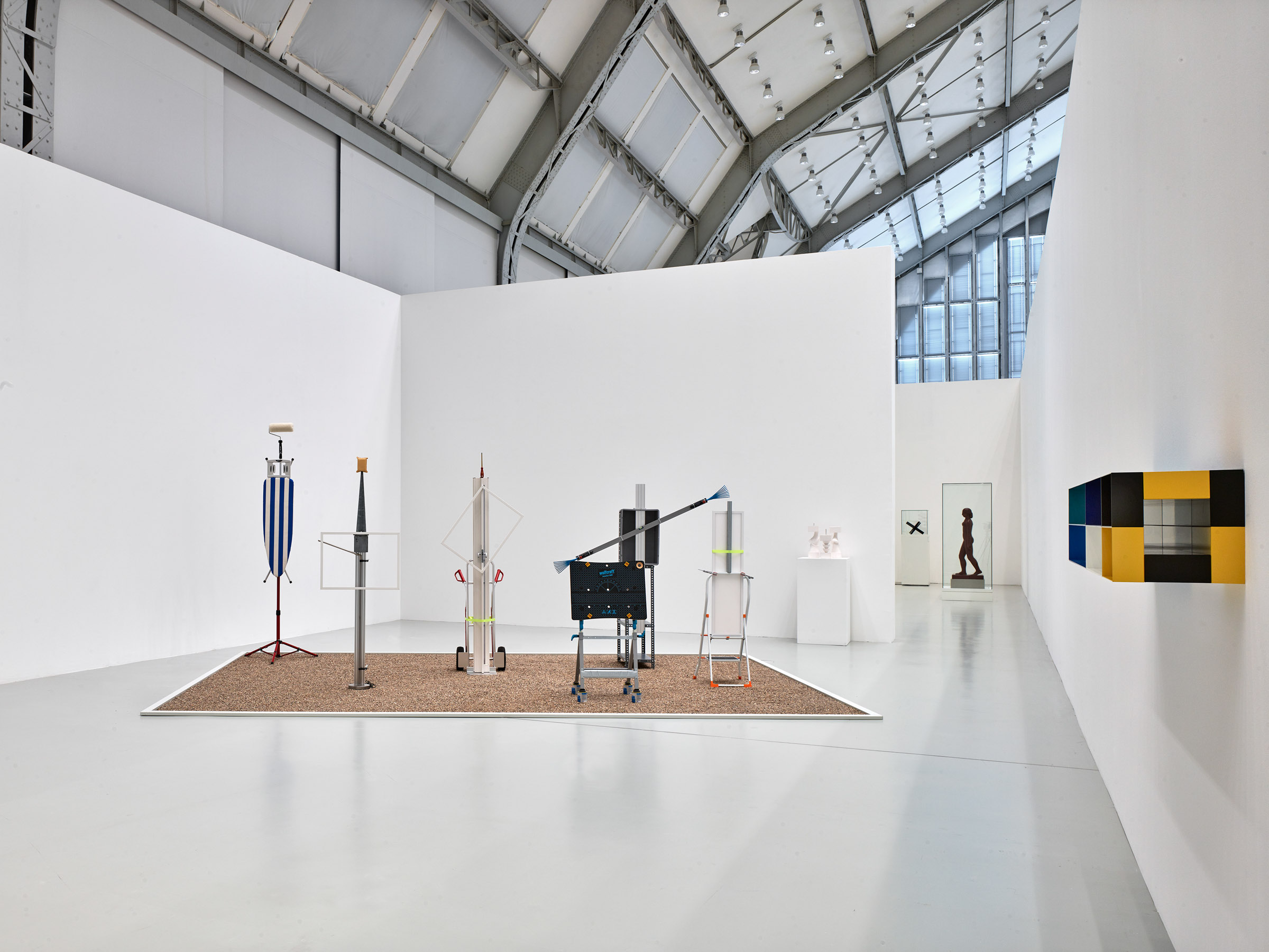 Since Picasso used found objects from the beach and from the studio, Florian Slotawa opted for the colorful world of everyday objects from the hardware store, produced a million times over, for his creation. Hardware stores, such as "OBI" in Slotawa's title reference, are the epitome of the 'do it yourself' idea. An ironing board mounted on a red stand and a paint roller as a head is the large female figure. A metal shelf with a plastic box above it, in addition to a long spirit level, to which two small spring rakes are attached, becomes the broadly spread arms of the woman, who perhaps gesticulates after her child, which threatens to 'roll away' as his mother's work table.
Picasso created animated characters through his treatments of materials, whereas in Slotawa's interpretation we encounter rather anonymous but affluent prototype individuals from today's society. We cannot say with certainty whether they are men or women. But that is not important, because we are able to recognize ourselves in these assembled figures – through self-reflective humour, we acknowledge that these are the representations of somewhat awkward consumers of things on the verge of losing their identity, just like us.
Florian Slotawa's 'Obi Picasso' is now on view at the Lobby of Hotel Volkshaus Basel