'I secretly dismantled the rooms at night'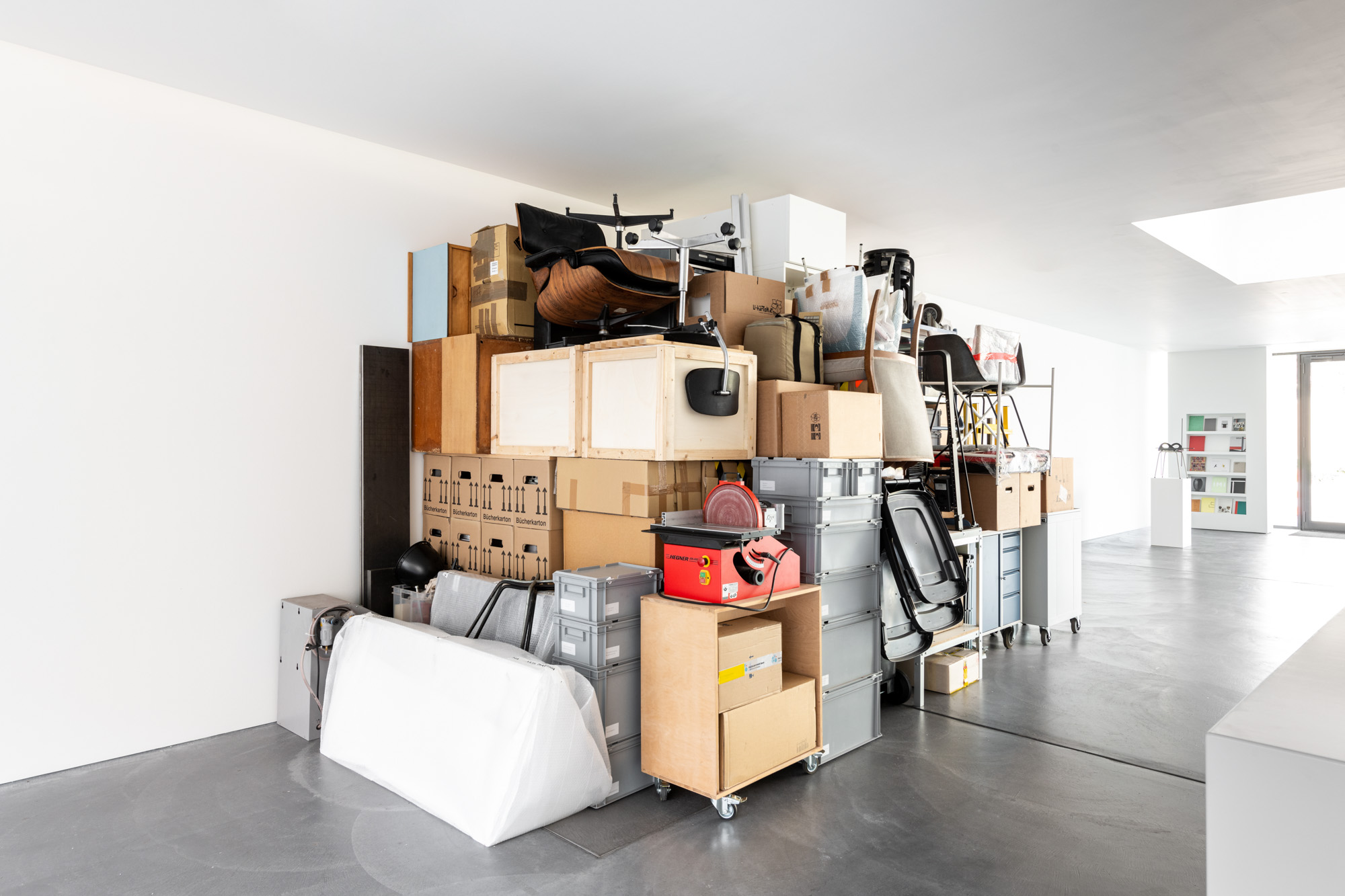 Artist Florian Slotawa discusses the evolution of his unique practice, and what drives him to create new contexts for existing objects.

Artist Florian Slotawa explores the potential of existing objects, creating shifts in their context which, temporarily, result in new meaning. Here, he discusses the evolution of his unique practice, as well as the development of Customized Logistics—an exhibition at von Bartha which combines his own possessions with works by other artists from the gallery's 50-year history.
You use rooms and objects to create your works. What inspired you to do so?
I studied art and sculpture, but wondered if it was possible to add anything to either genre. Hasn't everything already been done? For me, it was very logical to begin working with materials that were already available; I don't go to the hardware store and buy roof battens, but use objects that I already have.
My first significant work was a complete inventory of my possessions. I intended this to be a one-off, but then I stuck with it. At first, I worked exclusively with my own possessions. Later, I extended this to other objects, from other contexts—always retaining a sculptural approach to existing objects.
 In the 90s, you rearranged hotel rooms by night—only to return their contents to their original position by morning. What was the motivation behind this?
This was a reaction to a project I had done at art college. At the time, I had gathered all of my possessions into a room that had been made available to me during the vacation, and I lived and worked with the things there.
Later, I realized that I can't always work with my apartment inventory alone. Moving is always a real horror and every exhibition has meant two moves—that is, moving everything out of the apartment into the museum or gallery, and then moving everything back again. So I looked for an alternative and, to me, it was quite logical to say: hotels are a substitute for home when I'm on a trip and don't have a home; in the same way, hotels should be a replacement for my working material.
Instead of using my own inventory, I used a hotel room with an existing inventory. That's where the idea of making travel work came from. I travelled to different cities in Europe, rented hotel rooms, and saw them as a studio, so to speak, in which my materials were already integrated. I would then secretly dismantle the rooms at night, rearrange them, and take a photo—photography was very important here—but put everything back in the morning. In other words, the idea was the maid comes in, makes the bed and doesn't know what happened there that night.
How has your work evolved since then?
I expanded my practice and began to work with the inventory of the institutions where I exhibited. I had an exhibition, similar to the one at von Bartha, where I took works from a museum collection and exhibited them on pedestals I built from materials I found in the building.
'I consider it exciting to set rules and boundaries; to tell yourself what you can and cannot do'
It became logical for me to work with things from the inventories of museums, art associations, or galleries. And so there have been extensions in certain directions ever since, but there have also been points where I have noticed that I want to narrow the concept a bit or make it more stringent, or return to its origins, so that it doesn't continue in a completely arbitrary fashion in all directions.
That also means being more precise, right?
Precise is the right word, exactly. From time to time it's been necessary to ask, can I now, for example, add new products from the department store or not? I consider it exciting to set rules and boundaries; to tell yourself what you can and cannot do.
At the beginning, I imposed quite strict rules, by saying that the only material I could work with was my own property. Theoretically, I could have done that for life—said I'm only working with this concept. Artists like Roman Opalka, who simply keeps on writing numbers, or On Kawara, these are people who work with an extremely strict concept.
At some point, I had to ask myself: could I stick with this concept only? Personally, I noticed that there is a point at which you get bored; when you limit yourself in this way, you are caught in your own concept.I have always enjoyed consciously crossing or balancing boundaries. What would be the most exciting way for me to continue? Do I stay strictly within this concept or do I expand it to a certain point and maybe come back to it?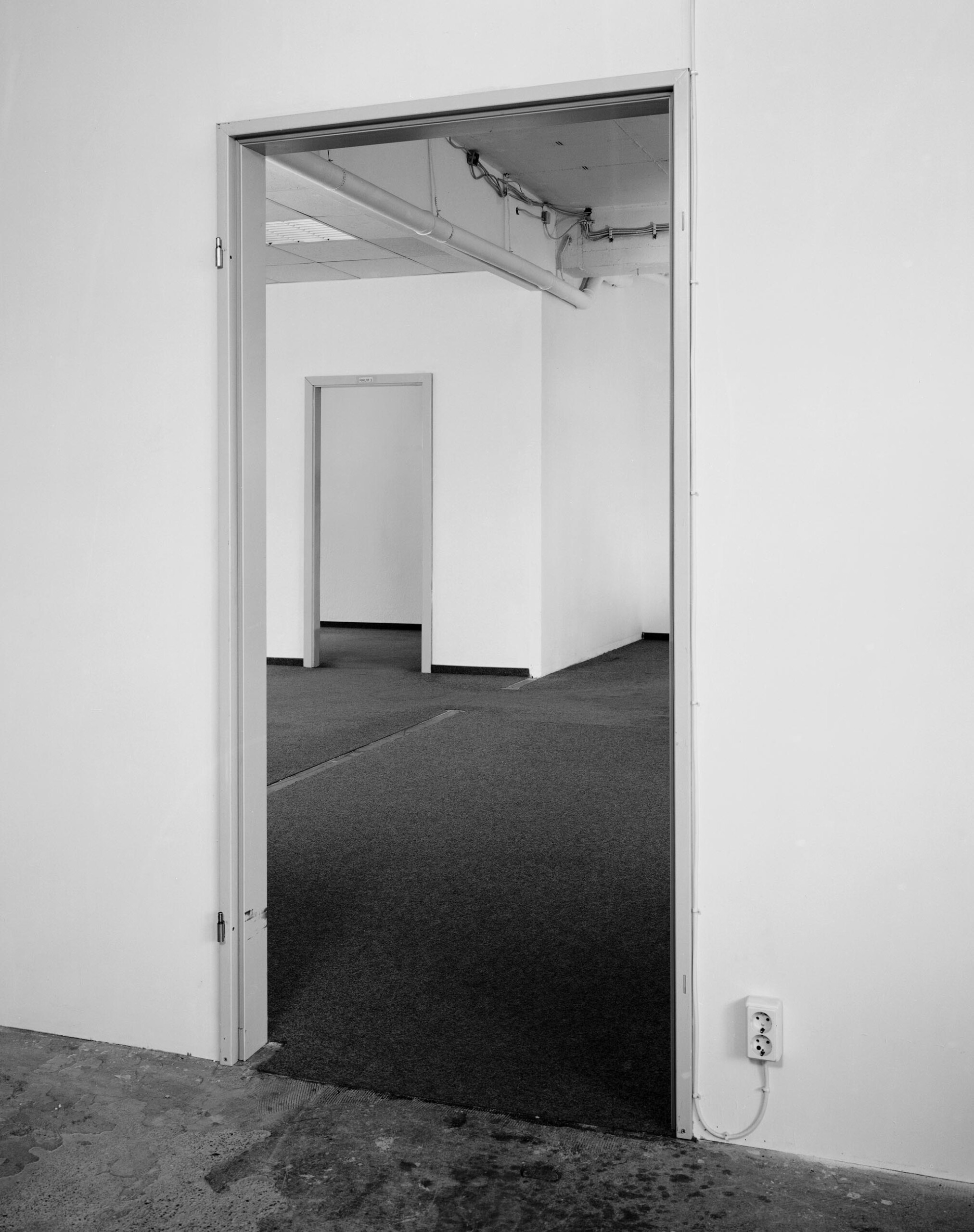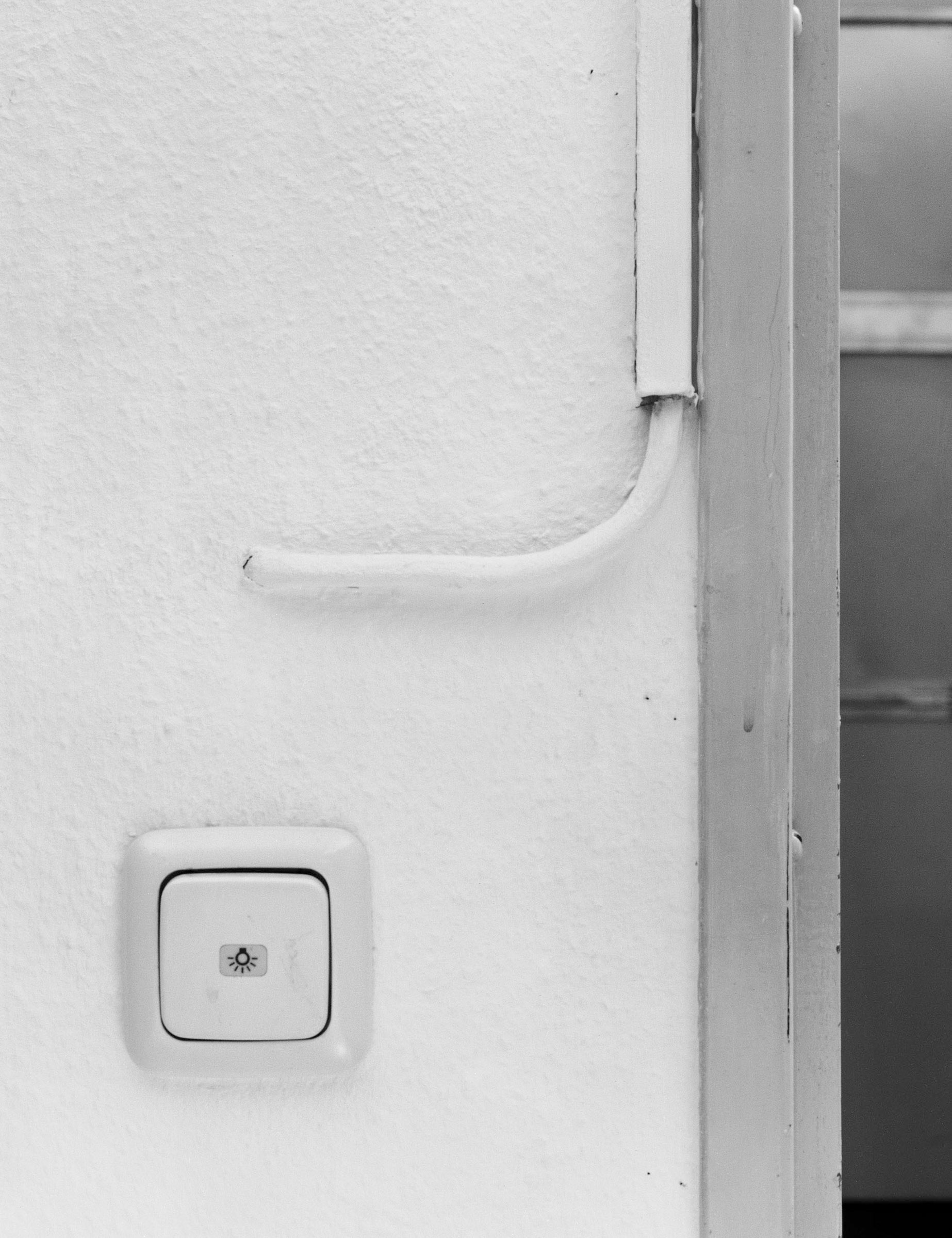 Is it different when you create works with objects you own?
Yes, first of all because the idea behind these works is that they are temporary—like the pedestals that now stand in the exhibition at von Bartha. When works combine objects I own and another artist's work, they immediately pose the question: who is actually making the work? Is it by me, the other artist, or both of us? It's more about temporarily presenting the work – I think that temporary element is an important aspect.
It is, of course, interesting to show a Marianne Eigenheer sculpture on an upside-down table, but it is a much stronger intervention in her work than if I were to show it on a white pedestal. To a certain extent, it is, of course, also a crossing of boundaries. I stage another artist's work temporarily and, in being seen in a completely unconventional situation, it acquires new life. You get a fresh view of it, but it's still important that sooner or later it stands on a white pedestal again.
So your work is somewhere between artist and curator, with aspects of art theory also playing a role. It's also about authorship and about what you can and can't do?
Yes, there are these aspects  and, of course, I go even further than a curator would. I am aware that I do—that's why the temporary quality of my work is always important. At the same time, however, I have a professional approach: I consider whether the sculptures I present win or lose through my presentations.
If you choose to present an artwork in a classical manner, then you should not add anything to it. A pedestal should be as simple as possible to present the work well. But what constitutes classic presentation? Even in traditional terms—if you look at expressionist painting, for example—how you frame a painting was very important. There was often a preference for very large, bulky frames, which added greatly to the painting.
How do you work? Do you have a new studio in Tyrol?
No, and that's an issue I'm trying to solve through the work. That's how the exhibition Customized Logistics came about. After rejecting other concepts, I saw that I want to—and have to—work with my current situation. It made sense to use my inventory as material for the exhibition.
On top of that came the 50th anniversary of von Bartha, and so the exhibition was a caesura in a double sense. Fifty years is a point at which one looks back—but also looks to the future, and which one commits more consciously than 49 or 51 years. It seemed logical to me to draw material from the gallery's collection, to work with its sculptures, which also stand for the gallery's history.