The von Bartha gallery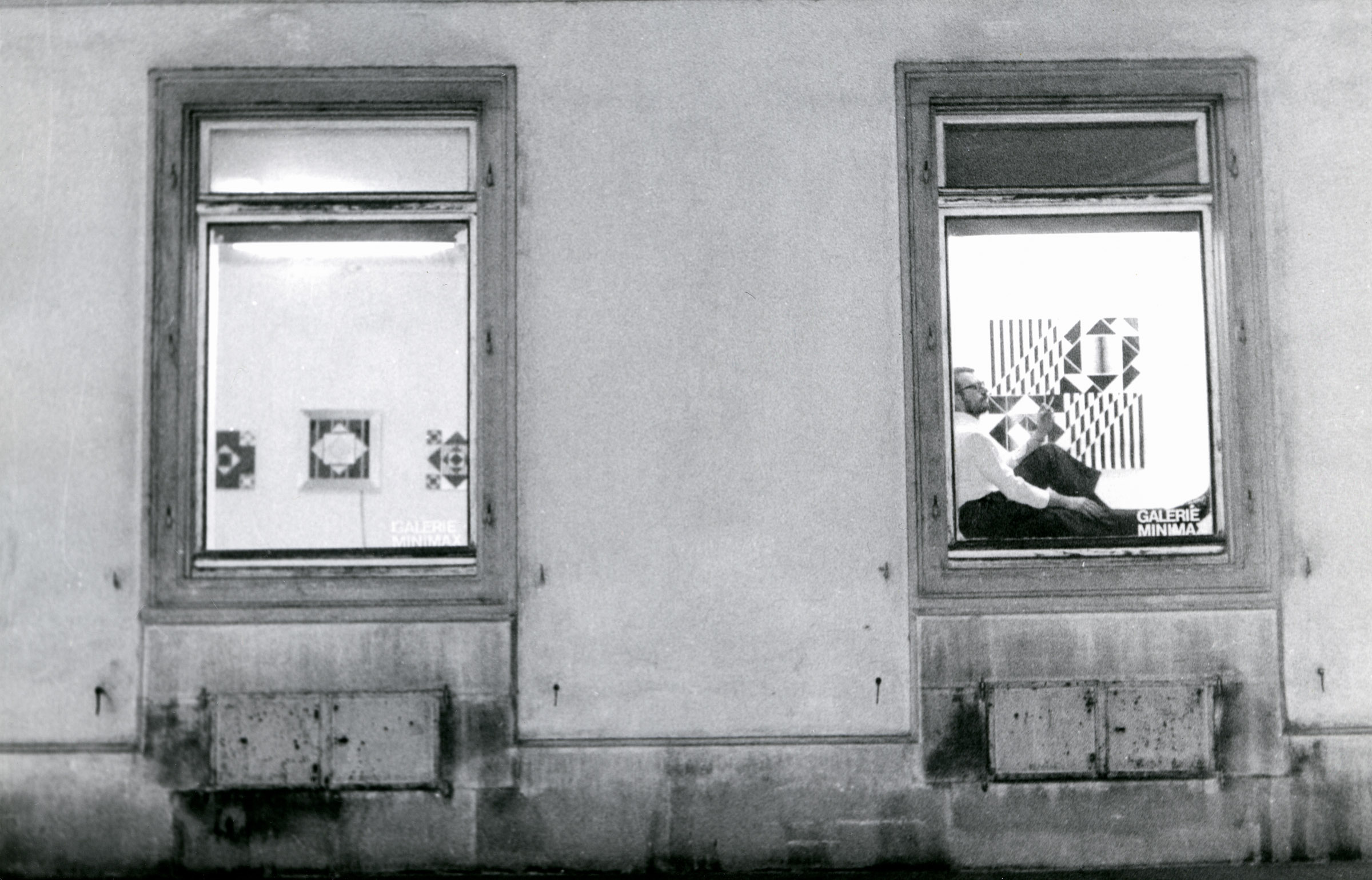 A story of 50 years of sustained passion and commitment
In a series of vast pristine white spaces, located in a former garage behind a working petrol pump on the outskirts of Basel, is located one of Switzerland's best known galleries. This year von Bartha turns fifty: a pioneering gallery that has become a model of sustained passion and commitment. Running an art gallery is a very particular business. It requires not just subtlety, sensibility and knowledge – both of markets and of artists – but an unflagging human, critical and entrepreneurial energy, to keep the art you champion alive in private collections, at art fairs and in museums. This is particularly the case for the von Bartha family. They committed themselves at an early juncture to a distinctive thread in the history of twentieth and – as it has turned out – twenty-first century art: constructivist, non-representational, concrete, mostly abstract art. It is for showing the most thoughtful and engaging works that fit within this broad category that they have become renowned.
The gallery's fiftieth anniversary is a milestone to be celebrated in an art world increasingly governed by volatility and change. Von Bartha Gallery is one among a small number of highly successful smaller galleries operating in a market dominated by a handful of multinational galleries fielding the work of globally recognised names. Their recipe has been to focus with conviction on the artists they have chosen to represent, buttressing their support with imaginative exhibitions, scholarly publications and a preparedness to do business across the world whether privately or in the hurly-burly of the international art fair. They have become experts in their field, mapping out a corner of art history that might otherwise remain uncharted and building around themselves a community of friends, scholars and fellow-enthusiasts.
The passion the von Barthas have for their artists was sown early. Margareta Lönn, from Sweden, and Miklos von Bartha, whose family came originally from Hungary, met as students in the class of eminent graphic designer Armin Hofmann at the Kunstgewerbeschule in Basel, who inspired in them a fervent interest in abstract art. At that time, in the 1960s, Basel had a lively art scene, centred around now legendary dealers like Ernst Beyeler, Galerie d' art moderne and Galerie Handschin and the Hungarian Carl Laszlo. After the war Laszlo had trained as a psychoanalyst, whilst also setting up the influential art publishing imprint Panderma and the magazine Radar. He became a prodigious collector and dealer. A charismatic, larger than life figure, nicknamed "The Magician", always with cigar in mouth, he drew the young von Barthas into his extensive web of friends and contacts, introducing them to famous American artists – William S Burroughs, Robert Mapplethorpe, Allen Ginsberg and Brion Gysin – as well as to the artists of the Hungarian and Swiss avant-gardes. Miklos von Bartha worked for him, soon becoming an indispensable ally. And then in 1970, still under the wing of Laszlo, the von Bartha's set up on their own.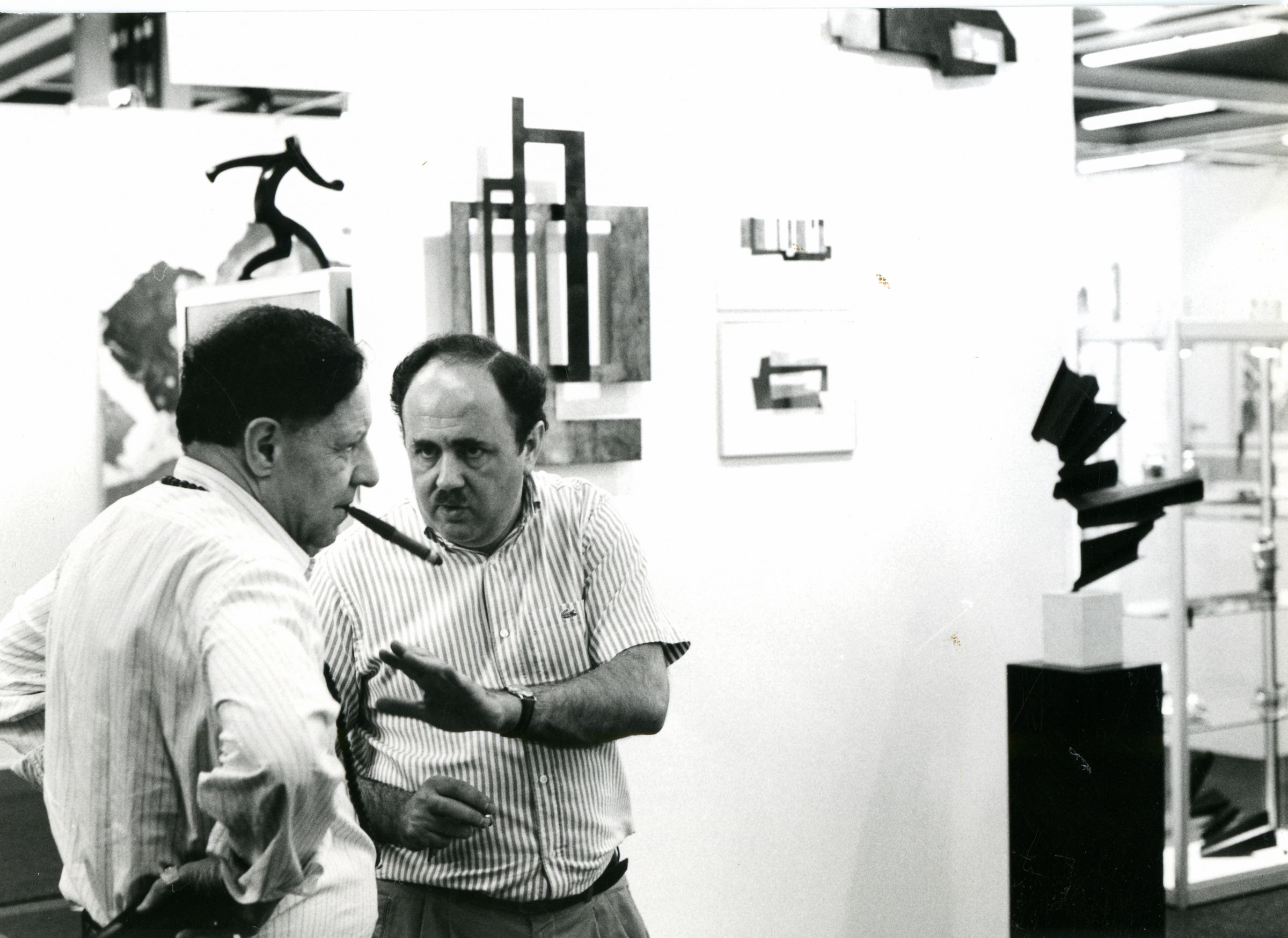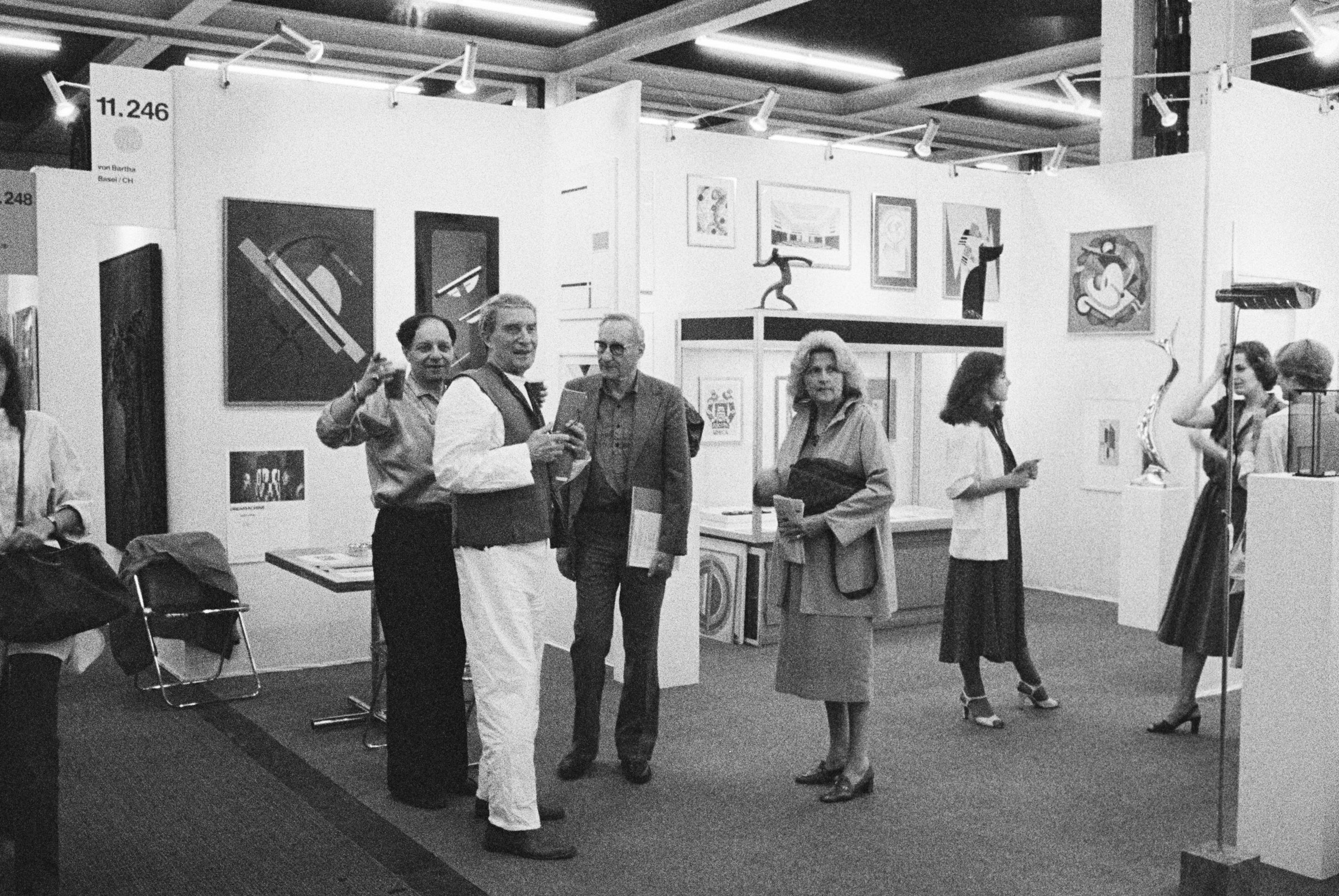 The gallery, at first named MINIMAX, opened with an exhibition of work by the contemporary Italian artist Enzo Cacciola, a key player in the Analytical Painting movement. This was followed by shows of the Swedish sculptor Christian Berg, in 1973, the Italian sculptor, designer and graphic artist, Marcello Morandini and German constructivists. The most ground-breaking show, however, was probably the display of work by members of the Hungarian avant-garde, in June 1976. This included works by important figures such as Lajos Kassák, László Peri, pioneer of the shaped canvas, István Beothy, Sándor Bortnyik, József Csáky, Lajos Ebneth, Alfred Forbát and Béla Kádár. The von Bartha gallery brought international attention to these significant members of Europe's prewar avant-garde, figures whose contribution to modern art was in danger of being forgotten. A revelatory exhibition of seminal Swedish abstract painter Olle Baertling followed in 1978. Other artists whose representation dates back to their earliest exhibitions include the uncategorisable French painter Yves Laloy, who combined figurative surrealism with an interest in intricate geometric patterns, inspired by Navajo sand paintings.
For although the von Barthas have maintained allegiance to a particular thread of concrete abstraction through the twentieth century, this has not been a blinkered journey. Margareta von Bartha says "Our interest goes back to Bauhaus and Constructivism," but from there it has unfurled to encompass Swiss concrete art, Zero Movement, Scandinavian constructivism, Optical Art, Kinetic Art, Argentinian Arte Concreto and Arte Madí and then the many contemporary artists of different persuasions who have developed their own path through abstraction. These include artists as diverse as British glass sculptor Anna Dickinson and the economics orientated Danish collective, Superflex, with their provocative installations. What you recognise in von Bartha artists is a rigour of thinking and execution. Nothing is slapdash or lazily expressionistic.
For years the von Barthas operated from their own house, first in Schützenmattstrasse, then Ausstrasse and latterly Schertlingasse, before the move to the new Kannenfeldplatz space in 2008. Art was always on the move around the home, in and out of the permeable domestic spaces. This style of dealership suited their gregarious and sociable character and also allowed visitors to see how you might live with these sometimes dauntingly unconventional or ambitiously scaled works.
It is no accident that the von Bartha Gallery shares a birthday with the Art Basel art fair. From the beginning, the von Barthas were enthusiastic supporters of that annual gathering of the world's most important collectors and influential gallerists. Since 1978 they have been regular exhibitors. Over the decades they have in addition taken their artists to art fairs as varied as Tefaf Maastricht, the Armory Show in New York, Artissima in Turin and, since 2015, to ZONA MACO, in Mexico City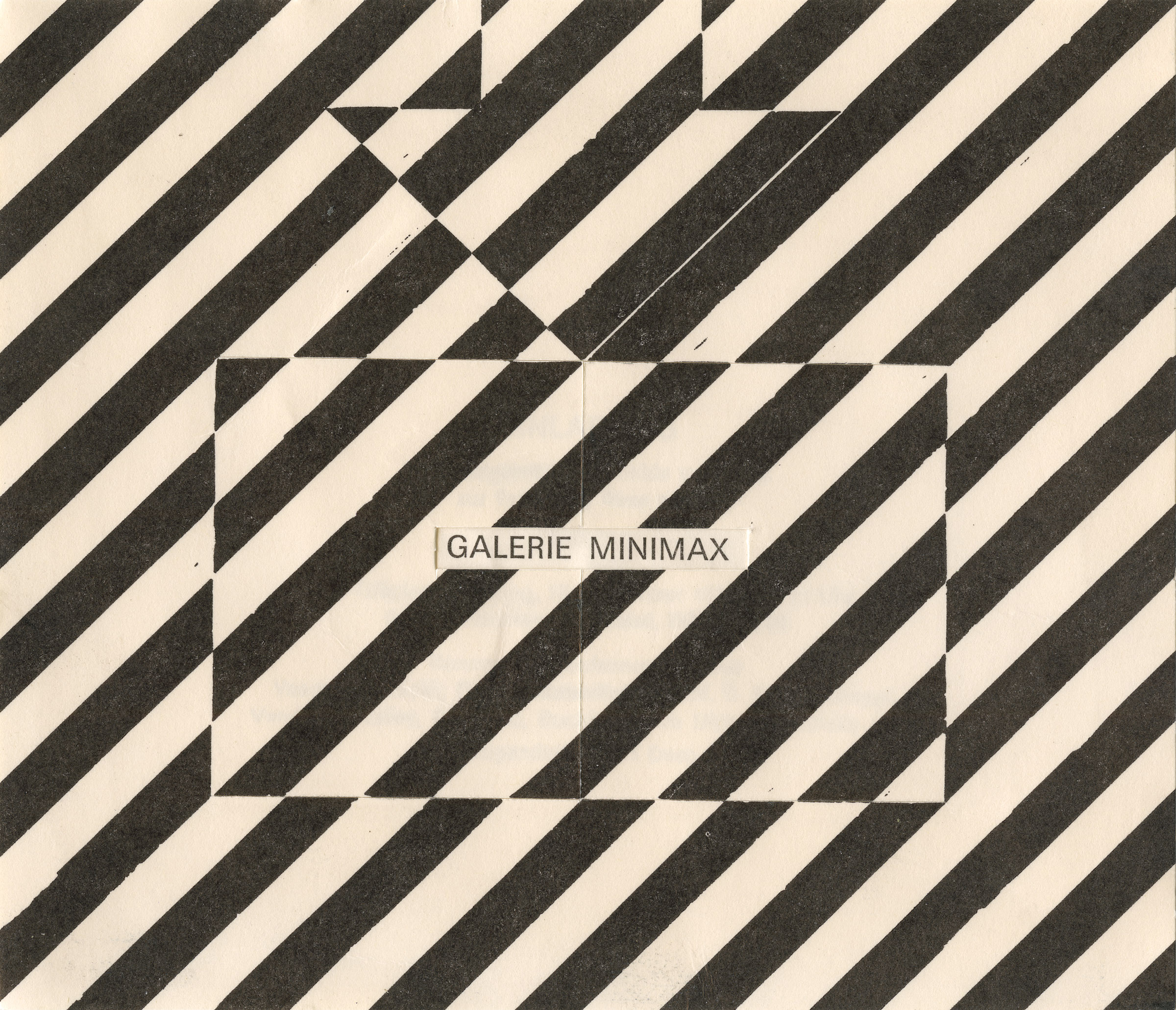 For, serendipitously, in the 1980s, Miklos and Margareta von Bartha became instrumental in rescuing into the light an entire generation of Argentinian artists. An encounter between Miklos von Bartha and the artist Martín Blaszko in Paris led to an invitation to visit Buenos Aires. Blaszko, born in Germany, had emigrated to Argentina in 1939. Alongside such figures as Argentine-Italian Lucio Fontana and the Swiss concrete artists Max Bill, he had helped ignite the influential Argentinian radical art movements of the 1940s and 1950s, Arte Concreto Invencion and Arte Madí, which picked up in their own way from the ideas of Piet Mondrian, Theo von Doesburg and Joaquín Torres García. Von Bartha immediately flew out and over the next three years bought approximately 150 paintings, sculptures, gouaches and drawings from artists whose works had been left to moulder in studios and store rooms since the early 1950s. Slowly the von Barthas convinced the world of the importance of these works, selling them to prominent museums and leading collectors, including the Argentines themselves. Many of the Argentine artworks recently donated to MoMA in New York by the Venezuelan art collector and philanthropist Patricia Phelps de Cisneros were sourced from von Bartha. Ariel Aisiks, president and founder of the New York based Institute for Studies on Latin American Art, comments, "These artists would have disappeared and been forgotten. In Miklos von Bartha, you have a scholar who becomes a gallerist, who travels to a distant land and brings a whole school back to life."
As well-respected figures within the Swiss art scene, the von Barthas have also been instrumental in liaising locally between collectors and museums. They were part of a group of friends responsible for the founding of the short-lived Progressive Museum in Basel between 1968 and 1974. When this foundered, Miklos ensured that a significant part of the collection was donated to museum Haus Konstruktiv in Zürich, established in 1986 and dedicated to constructivist and concrete art. The current director Sabine Schaschl comments, "Miklos von Bartha helped to ensure that our young museum benefited from these donations."
If consistency is one thread in the von Bartha story, the family has moved on with enterprises such as the opening, in 2006, of the white cube space in a former barn of a grand house in S-chanf in the Engadine Alps. Here they show focused projects and site-specific installations. It is Stefan von Bartha, however, who masterminded the move to Kannenfeldplatz 6 in 2008 and who has been instrumental in expanding the gallery's programme to include both established and emerging contemporary artists such as Superflex, Felipe Mujica, Imi Knoebel, Ricardo Alcaide, Landon Metz and Sarah Oppenheimer. These artists share commitments to materials, architecture and economy of expression with older artists shown by the gallery.  But besides taking on younger artists, Stefan von Bartha is stirring up the conventions of how to display and interpret art. Without abandoning carefully curated gallery exhibitions and informative publications, he has experimented with the looser format of The Imaginary Collection, an ongoing series of temporary exhibitions from the gallery's archive, curated by independent collectors and presented within domestic spaces. For ultimately the von Barthas are concerned to show how art can transform both your home and your life.
Emma Crichton-Miller is a writer, arts journalist and editor. She is a regular contributor to the Financial Times, Apollo Magazine, Prospect Magazine and other publications and writes a monthly column on the art market for Apollo.
First image of the article: Outside view of Galerie Minimax at Schützenmattstrasse, with Enzo Cacciola sitting in the window.